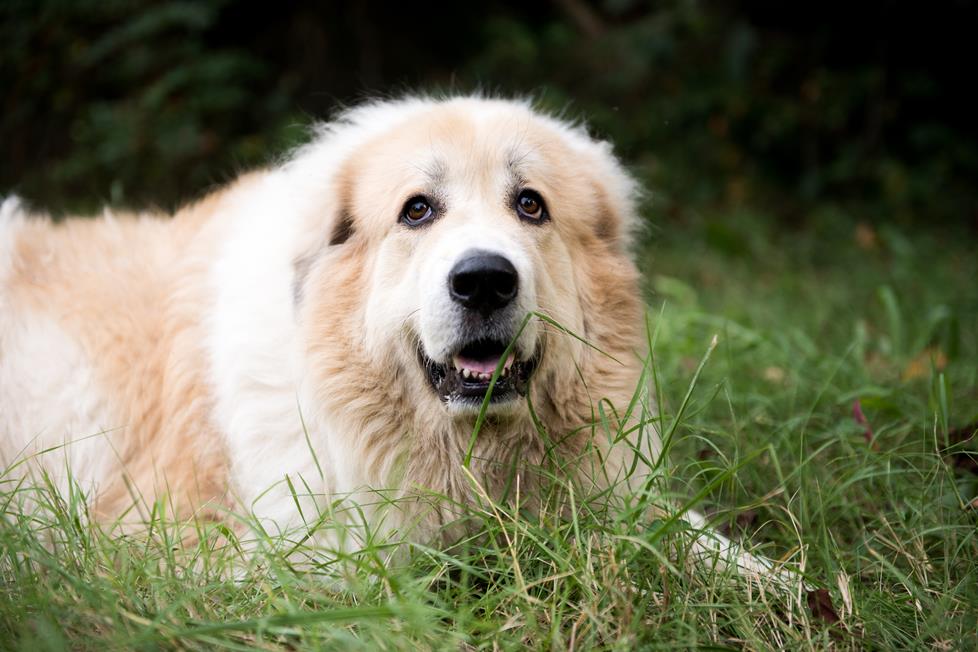 Our pets are family, so we tend to take pictures of them pretty regularly. But most of us wish we could do a better job capturing their personalities and good looks in photos.
Animals are unpredictable by nature — that's one of the best and worst things about photographing them — you never know what you're going to get. You can't control your pets' erratic behavior, but these tips will help you be prepared when your cat decides she's finally ready for her close-up.
A quick note on gear
I have used everything from an old iPod Touch to a full frame DSLR to take pictures of my own pets, and the camera type is way less of a concern for me than connecting with them and capturing a moment.
If you love your pets, you can do them justice with whatever camera you've got. However, if you're concerned with image quality and want to capture photos worthy of framing, it's a good idea to step up to a good point-and-shoot or interchangeable lens camera.
Need help finding a camera that's right for you? Our digital cameras buying guide is a great starting point.
1. Be patient, and reward your pet for posing for you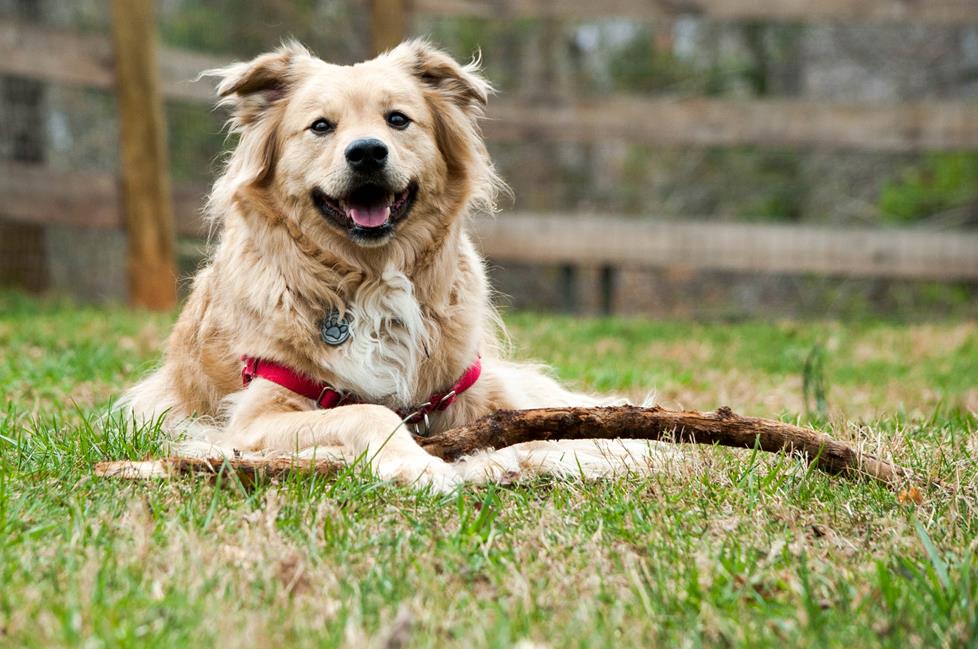 For this guy, being taken outside to fetch a stick for a photo shoot was its own reward.
While it's usually best to photograph your pets doing what they naturally do, there are those times we all want a posed shot. Whether you've put your Yorkie in a cute little outfit, or you want all three of your cats to be in on your family portrait, getting them to cooperate can be tricky.
If you order your pets around or force them into poses, they're going to get all kinds of confused and they won't hang around long for picture time. Patience is of the utmost importance here. Be calm, act natural, and they'll come to you. Have treats and toys on hand to animate them and reward them for their efforts.
2. Be mindful of the background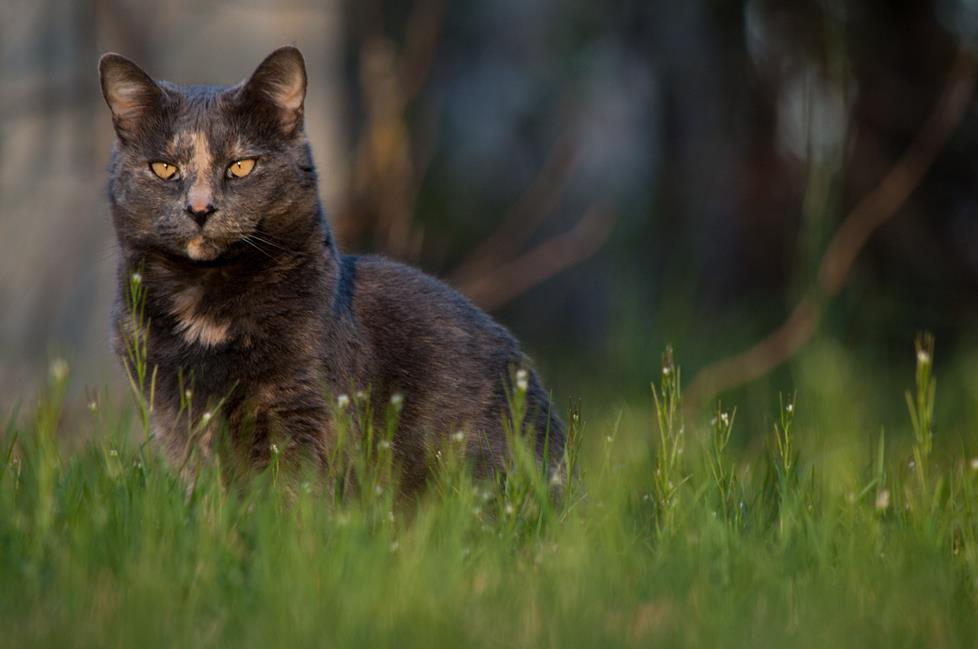 If you can, use a large aperture to blur out distracting background elements and make your pet stand out.
Before you get too caught up in whatever adorable thing your pet is doing, take a moment to consider what's going on in the background. Get rid of any clutter you see, or look for the cleanest angle to compose your shot to avoid any distracting elements. If you can't do anything about a messy background, try zooming in, or move in closer to get a tighter shot.
3. Get on their level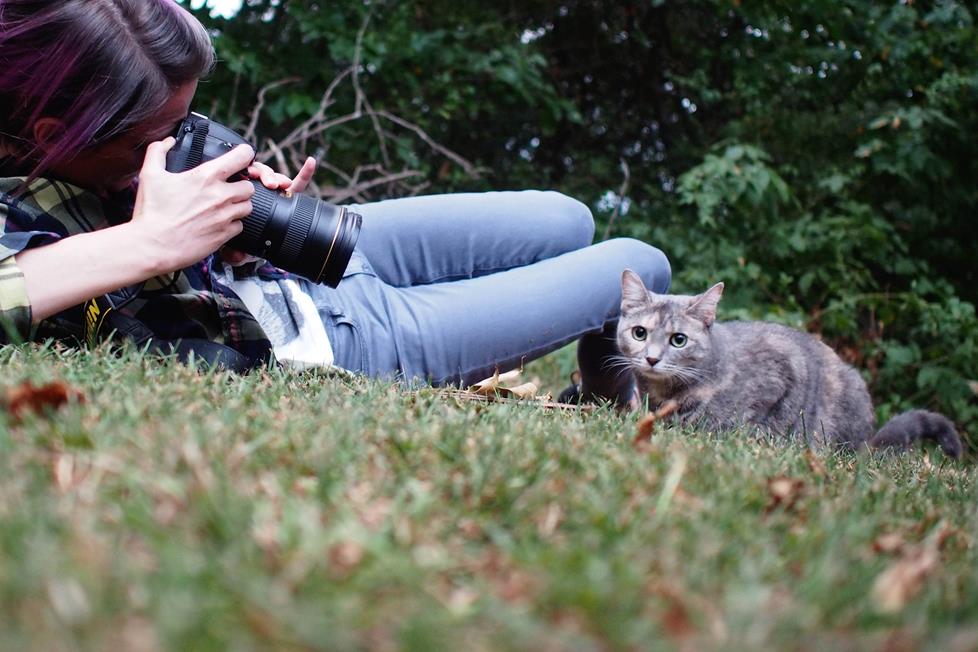 Be prepared to crouch down, get on the floor, and even crawl around on your belly to get the very best pet photos.
You'll get way more interesting shots of your pets if you photograph them from lower down. You'll capture more of their personality and show the way they see the world around them.
4. The eyes are everything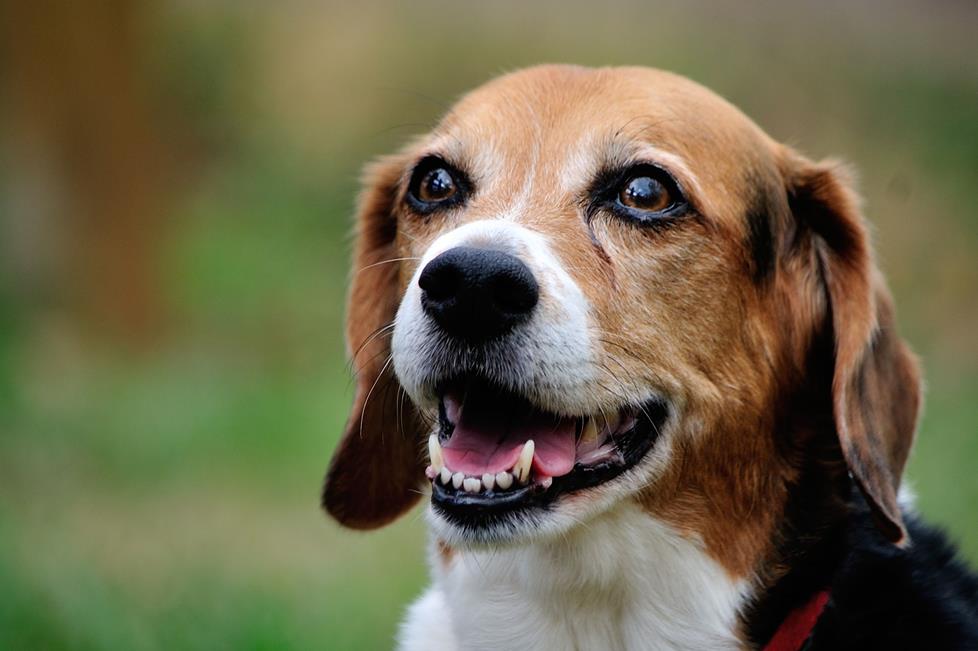 To capture your pet's soulful expression, it's important to be sure the eyes are well lit and in sharp focus.
If you're shooting with a phone camera or you have a camera with touch focus capabilities, just tap the screen where your pet's eyes are to be sure the focus is locked in. Interchangeable lens cameras without touch shooting have multiple autofocus points to help you get it right.
To get your pet to look at you, try saying their name or making funny sounds. You or an assistant could also dangle a toy just above the camera — this is a pretty effective trick for getting cats to look right where you want them to.
5. Use the best available lighting
Most of the time, you'll get better pet portraits if you take them outdoors, but that isn't always possible. You want to be prepared to take good photos inside or out, at any time.
Outdoor lighting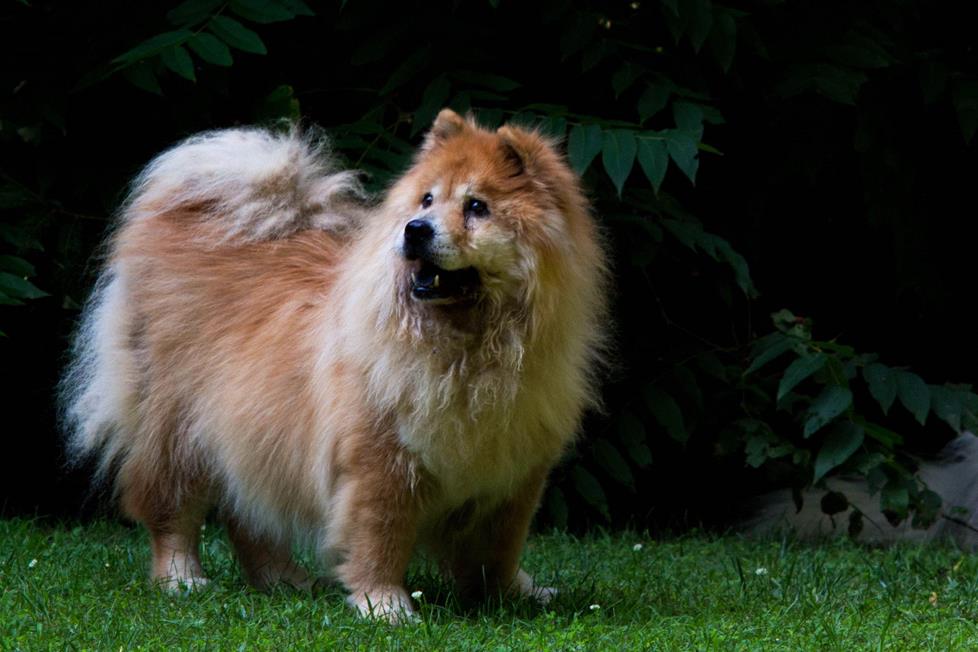 On a sunny day, it's best to find a shady spot to photograph your pet.
Your pet photos will be more detailed and evenly exposed if you avoid harsh direct sunlight (think uncontrollable shadows). In the middle of the day, look for large areas of open shade. Cloudy days can give you more flexible options, because the light is softer and more even.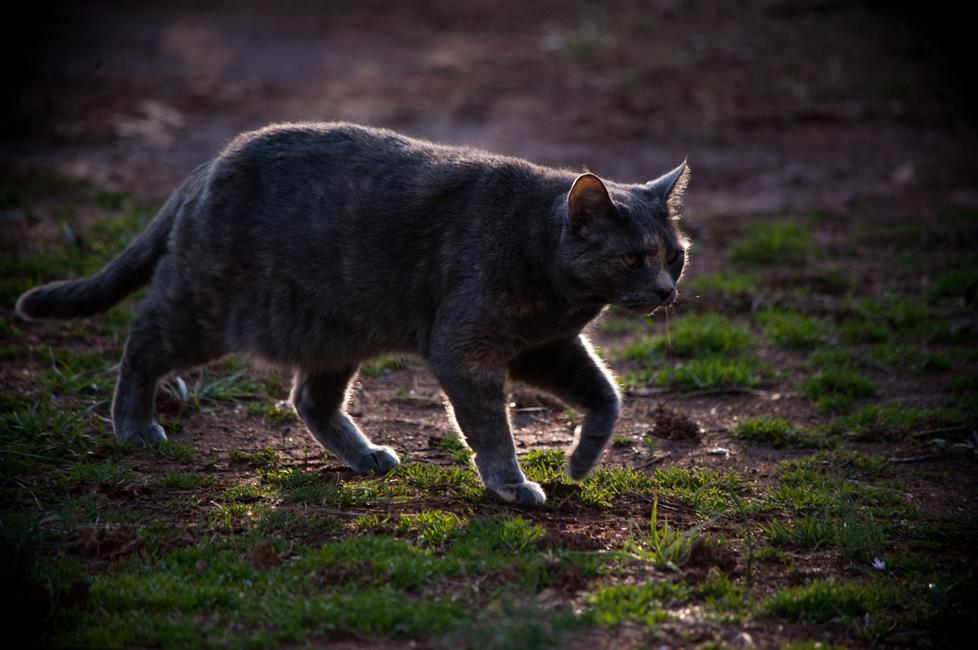 In the early morning and late afternoon you have strong directional sunlight to work with, and that's great for creating dramatic portraits and silhouette shots.
Indoor lighting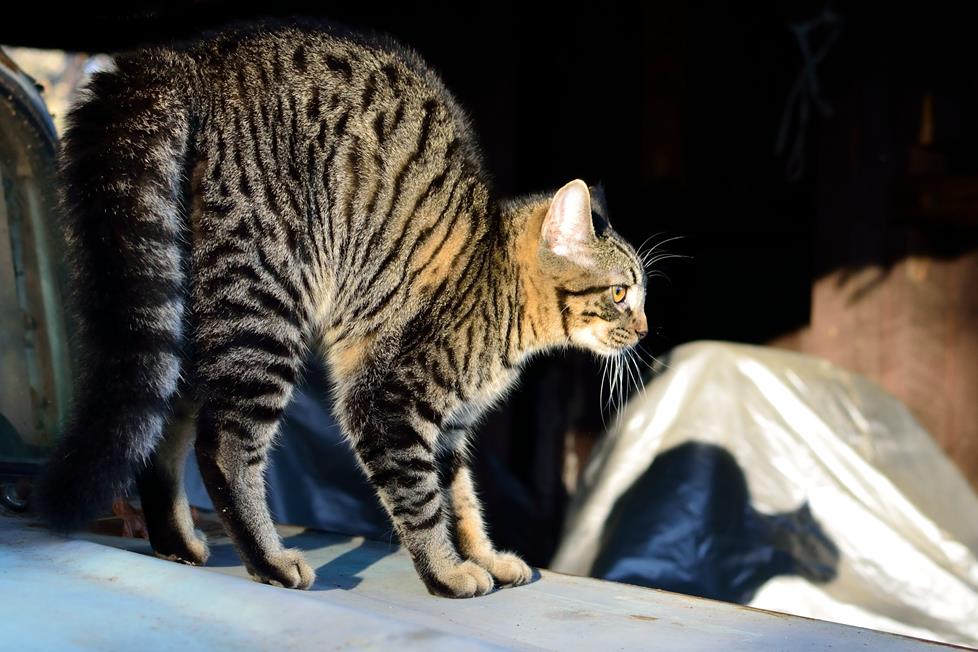 In the daytime, try to photograph your pet near a strong source of natural light like a window, glass door, or skylight.
Taking pet pictures indoors at night isn't the easiest thing, but it can be done. A little understanding of camera settings can go a long way when you're working with artificial lighting at night.
Pets and flash photography:
try not to do it
As a general rule, you should avoid using flash when photographing animals. And, whatever you do, never aim a flash directly at your pet's face. Some animals are seriously frightened by flashes and will be so traumatized they'll take off every time they see you with a camera in your hand. Not only that, but pets are prone to red-eye and that's never flattering.

When you shoot in auto mode without a flash, you're likely to come away with blurry photos because the camera will use a slower shutter speed to let in more light. You can avoid this by using a tripod, or setting your camera on a stable surface. Using a self-timer or remote control app further eliminates camera shake by taking your hands out of the equation.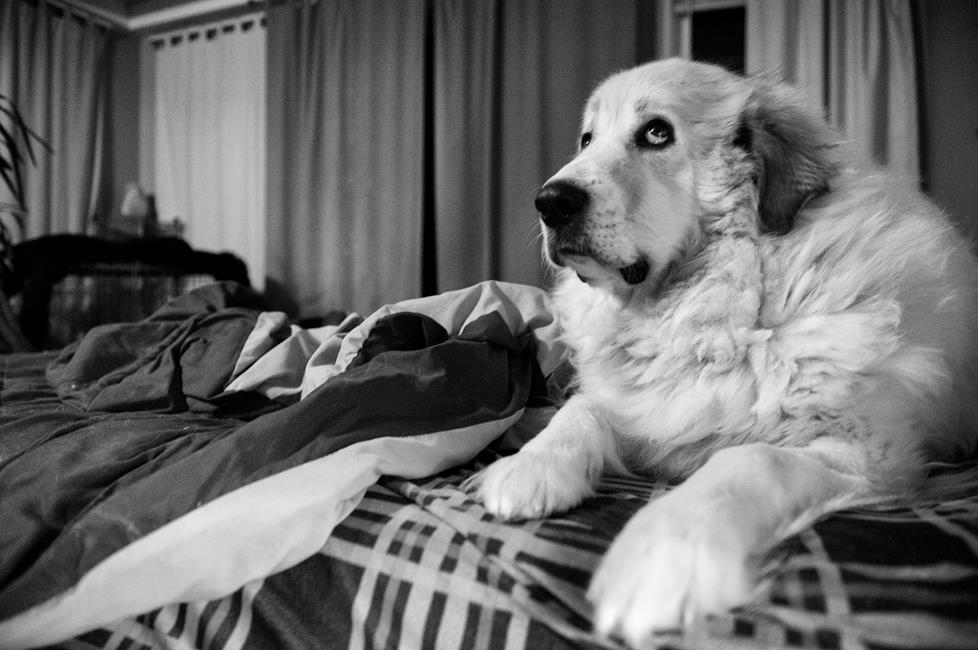 Indoor photos can have a grainy appearance, and sometimes the color reproduction is off. Using a black and white filter is a great way to rescue a photo taken in poor lighting.
If your camera has manual settings, try using one of the "priority" modes to make changes to shutter speed or aperture, and let the camera figure out the rest. If you want to try this with your phone camera, there are a few apps out there that will let you take control and tweak your settings.
6. Show your pets in their element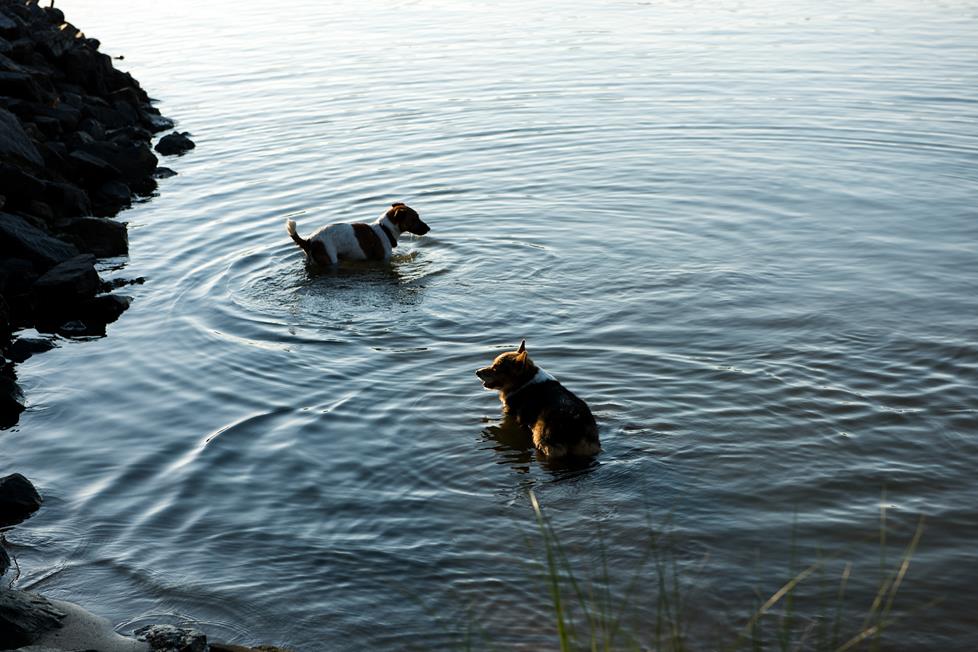 Spending leisure time with your pets is a great opportunity to get some amazing photos of them, whether you're out hiking, visiting a dog park, or just hanging out in your yard at home.
Most of the best pet portraits show animals doing the things they love most. Catch them playing with a favorite toy or napping in their favorite spot, and you'll be creating lasting memories that showcase your pet's personality.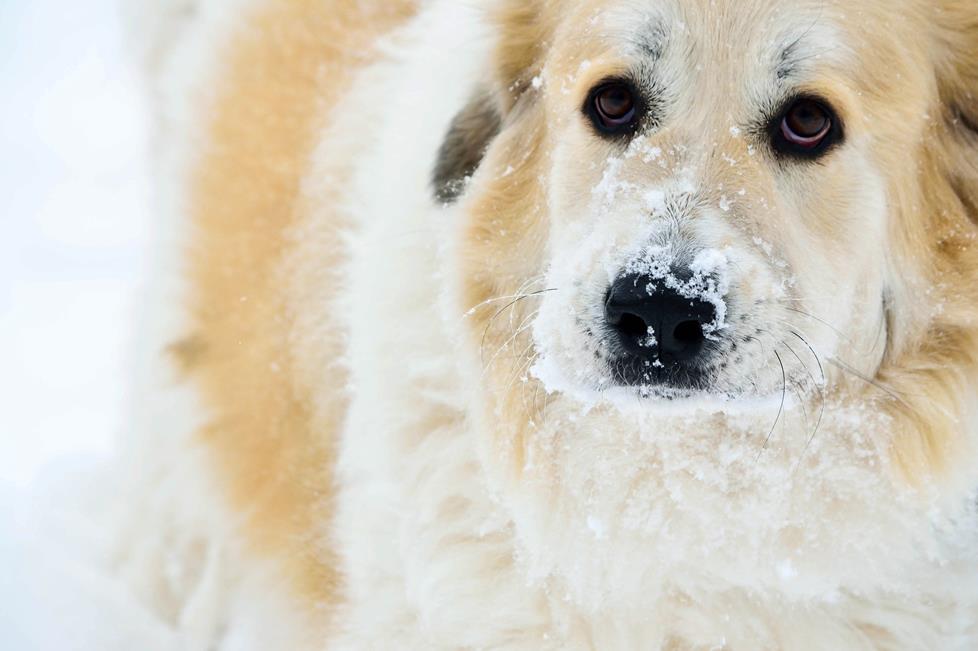 This girl loves playing in the snow, and it shows.
7. Capture fast action
Most cameras, including the latest phone cameras, have a continuous shooting or "burst" mode that lets you take multiple photos in rapid succession when you keep the shutter button depressed. This is great for taking a series of action shots when your pet is running or playing.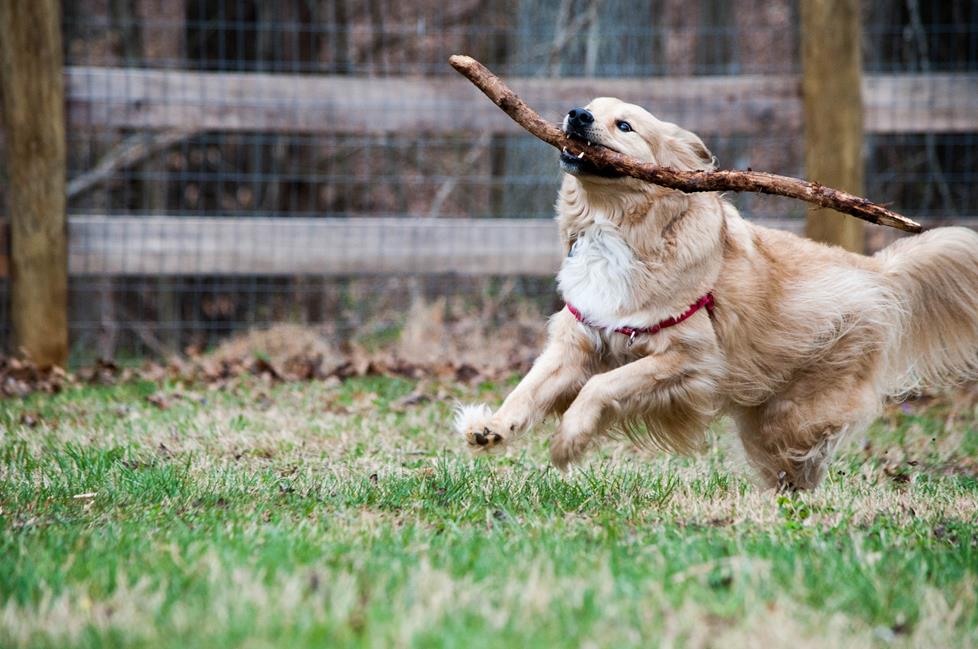 Your camera's shutter speed determines what kind of action shots you get. For crisp shots of frozen movement, use a fast shutter. If you want a blurry, interpretive look, go for a slower shutter.
8. Try shooting from a distance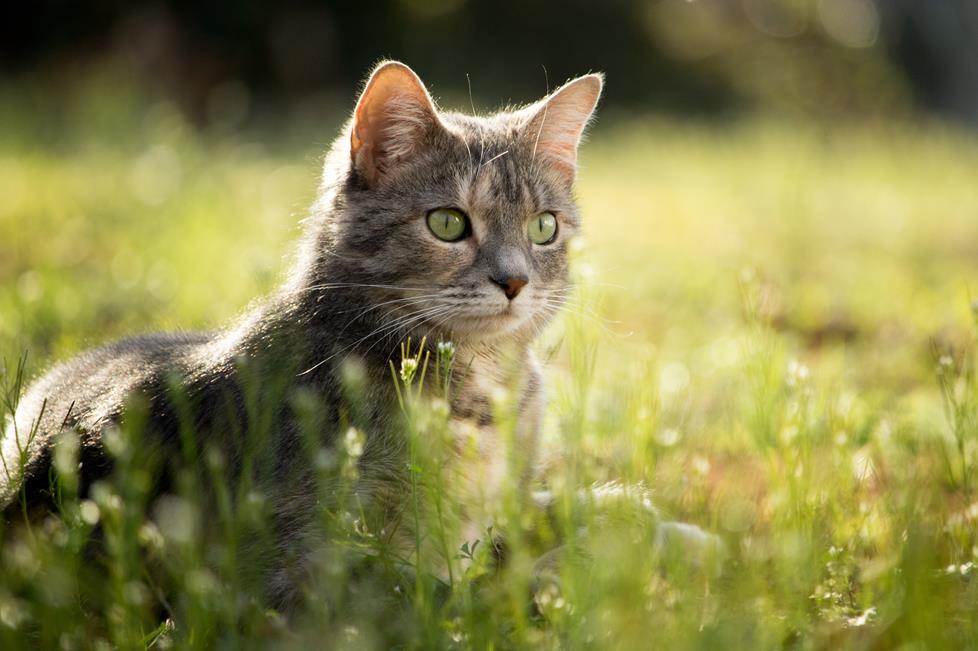 Longer lenses have the added benefit of compressing and blurring your background, making your pet stand out.
You want to take photos of your pets being themselves, but approaching them with a camera can lead to them interacting with you directly, often in the form of them putting their noses right on your lens. You can sometimes get more natural photos shooting from far away, using a telephoto lens or a long zoom point-and-shoot camera.
9. Or, try getting extra close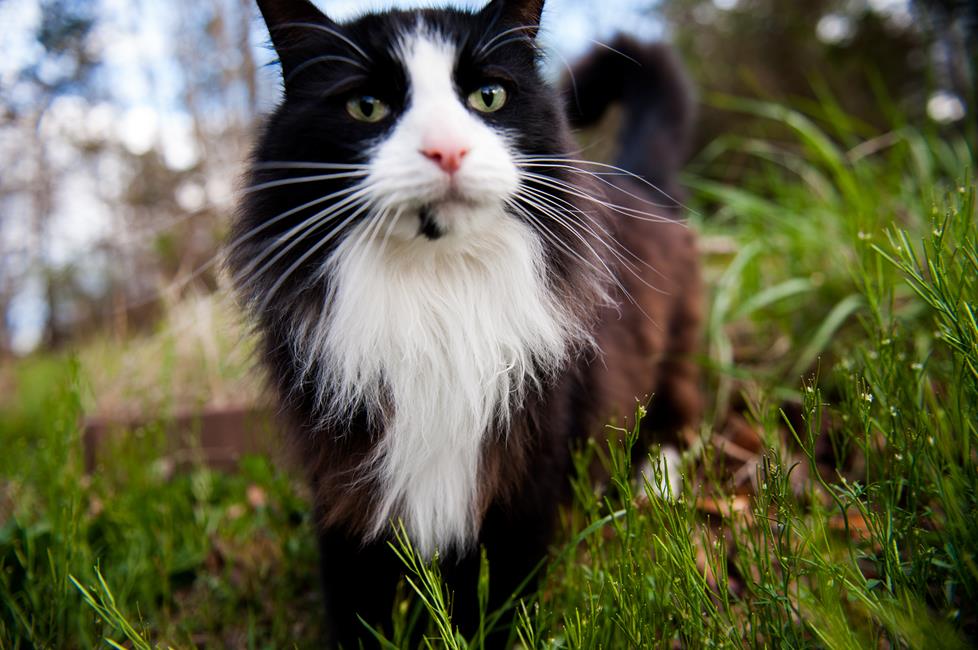 Wide-angle shooting at close range introduces a bit of distortion that can emphasize your pet's features in a really fun way.
Wide lenses, like those found on a phone camera, typically have a much closer minimum focusing distance than longer telephoto lenses. You can take advantage of this to create interesting close-ups of your pet, whether you're going for a full-body shot or a detailed face shot.
10. Be creative, and have fun
A photo doesn't have to be technically perfect to be great; it just has to evoke strong feelings. Pets are an excellent subject for creative photography because their expressions speak to all of us. Knowing which features to play up in a photo is way more important than the camera you use to take it.
There are tons of ways to add your own unique touches to your pet photos. Try using black and white and other color filters to emphasize the composition and mood. You can experiment with different angles and lens attachments for just about any camera, and you can try out manual settings too.
There's no wrong way to take pictures of your pet, so try anything that inspires you, and you're likely to get results you're happy with if you keep at it.