Designed for the car audio enthusiast with an ear for hi-fi sound and an eye for detail, Audiofrog speakers, crossovers, and subwoofers deliver a sonic experience that rivals the best of more familiar brands. One of the things that tips the scales and makes Audiofrog totally unique is their passion for customization.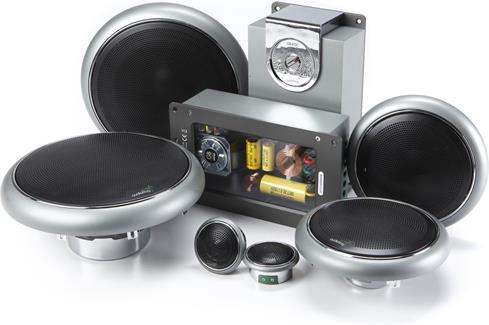 Audiofrog puts their focus on producing the best possible component for the job. That build quality is evident as soon as you hold a piece of Audiofrog equipment in your hand. It's well-conceived, strong, and classic, harkening back to a golden era of products built to last. Every Audiofrog audio component is available a la carte — you don't have to pay for parts you don't need.
They've been around the block
Comprised of eight seasoned vets of the audio industry, Audiofrog is a small company with big personality.
Andy Wehmeyer, co-founder of Audiofrog, cites his 18 years working at Harman, collaborating with some of the audio industry's leading acousticians, researchers, and engineers, as a formative experience — one which contributed mightily to the vision for Audiofrog.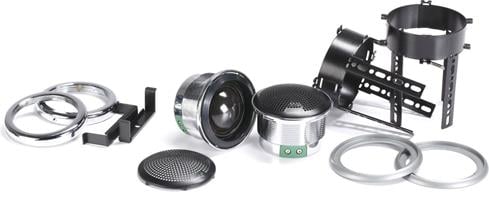 When it comes to installation gear, Audiofrog provides versatile solutions to the trickiest mounting challenges.
Gary Biggs, also a co-founder of Audiofrog and a Harman vet, has won countless car customization competitions and touts a worldwide following among custom car fanatics. It's Gary's natural talent for innovation and desire to simplify the complicated that shine through in Audiofrog's commitment to quality and practicality.
With a no-nonsense approach, an independent spirit, and a passion for the customer experience, Audiofrog is here to help you achieve your dream car audio system.
What's with the frog?
One thing's for sure, you won't forget a name like Audiofrog, but there's more to it than that. With an eye for subtlety, the folks at Audiofrog wanted to offer an alternative to the hyper-macho look and feel of some car audio products. And while Audiofrog components give you the option of blending in, they also let you customize your car interior to your liking with speaker rings and grilles designed to be polished, upholstered or painted.
Whether you apply the included Audiofrog decals or not, it's the incredible sound that'll have people asking you, "What's with Audiofrog?"
Learn more about Audiofrog
For more information on Audiofrog's full lineup, just give us a call. Meanwhile, take a look at our other Audiofrog articles: