Morel car speakers shopping guide
Understanding their good, better, and best car speakers
or decades Morel has been building and testing their high-end car speakers by hand, providing endless opportunities to improve their non-traditional speaker designs. With every innovation, they've moved closer and closer to their goal of audio perfection in the car… and they have the international accolades to prove it.

Morel's high end designs and materials
In this article, we'll provide an overview of Morel speakers as you step up from series to series. Here are a just some of the elements you'll find in their line-up.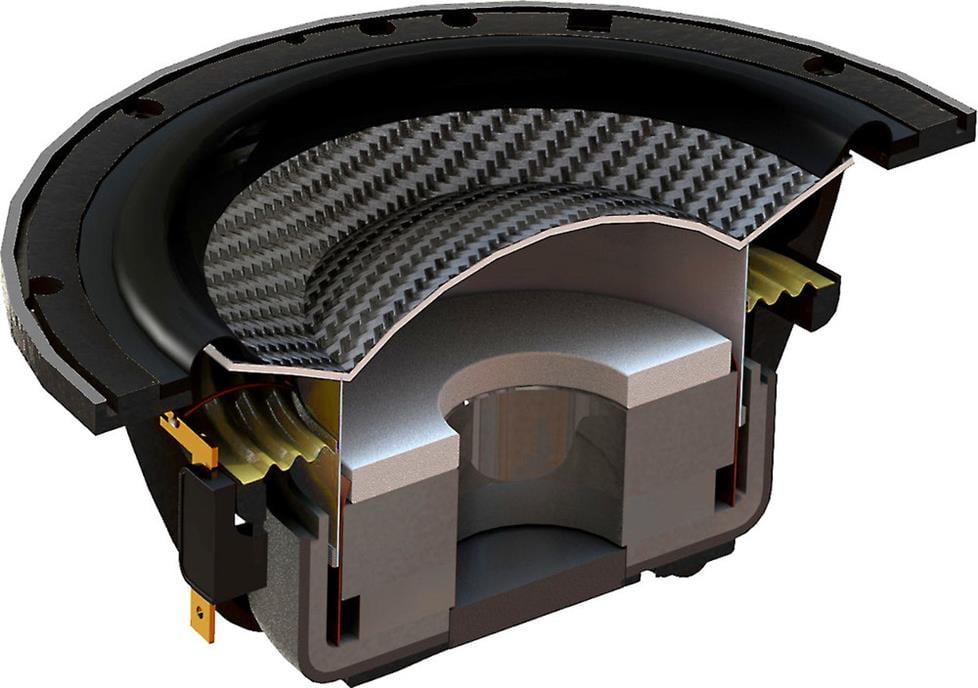 External Voice Coil (EVC™): Morel's Hexatech™ (meshed aluminum wire) voice coil is located on the outside of the magnet for space efficiency and energy efficiency. Since the voice coil surrounds the magnet, all of the magnetic energy is harnessed by the voice coil and not lost outside the speaker. Greater efficiency means more power is devoted to the reproduction of better quality sound.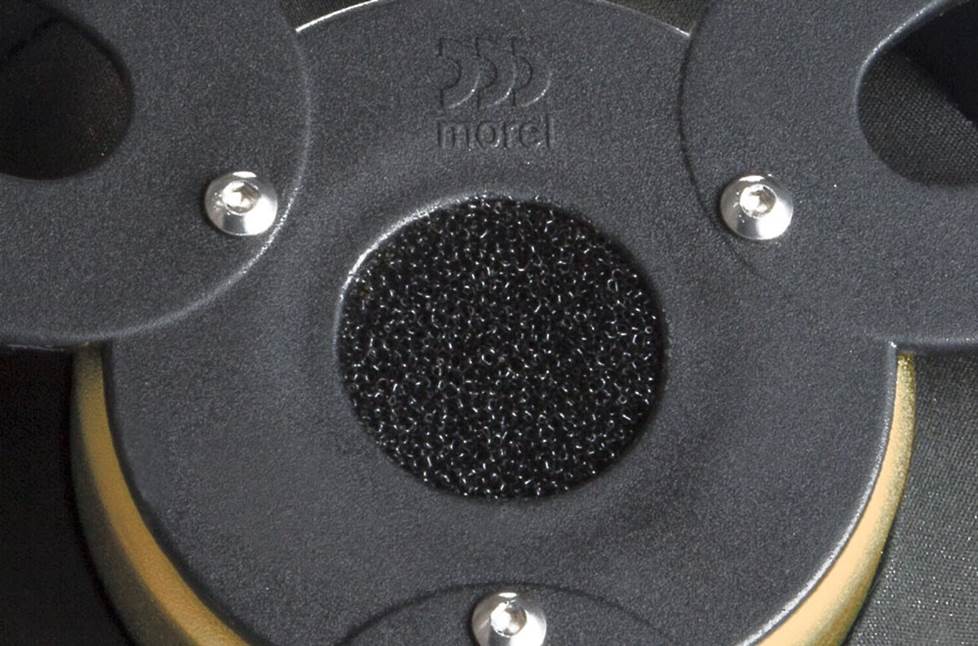 Controlled Acoustic Resistance (C.A.R.™) filter: In the cases where Morel uses an open-air chassis for cooling, Morel seals the base of the woofer magnet's center channel with their C.A.R filter. The filter compensates for the sonically chaotic, open-air surroundings of a car door by acting as a built-in baffle. This improves cone dynamics and serves up fuller-sounding bass.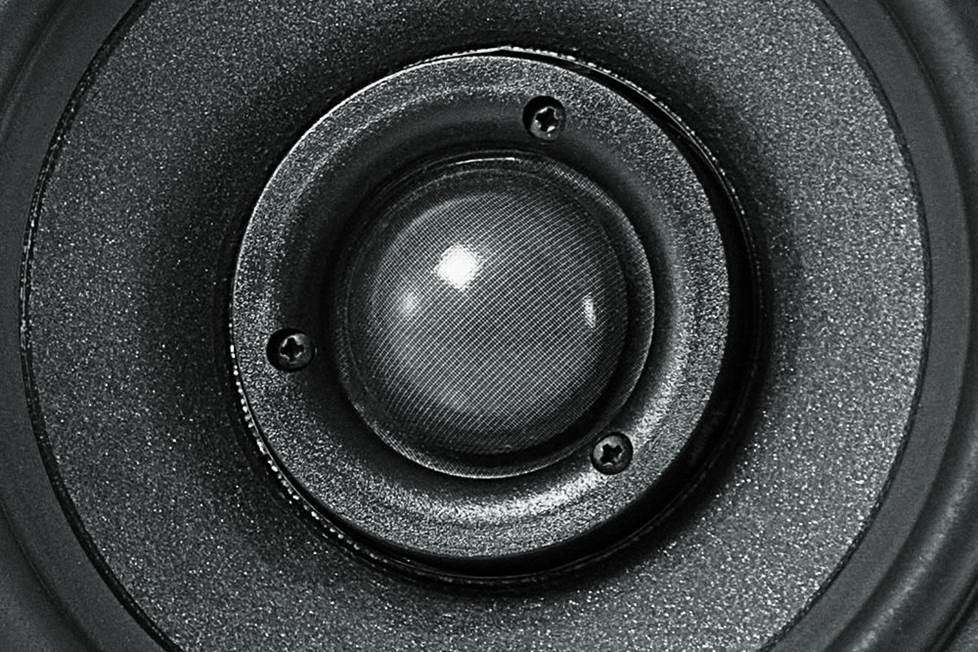 Integra design: In some of their 2-way speakers, Morel uses the Integra design to improve traditional coaxial design. Rather than mount the tweeter on a pole in the woofer cone, Morel integrates the tweeter with the woofer, concentrically aligning the two drivers for reduced phase problems and a wider dispersion of high frequencies. The result is better sound, even when you're off-axis. If you can't make component speakers work in your vehicle, Morel has made Integra speakers the next best thing.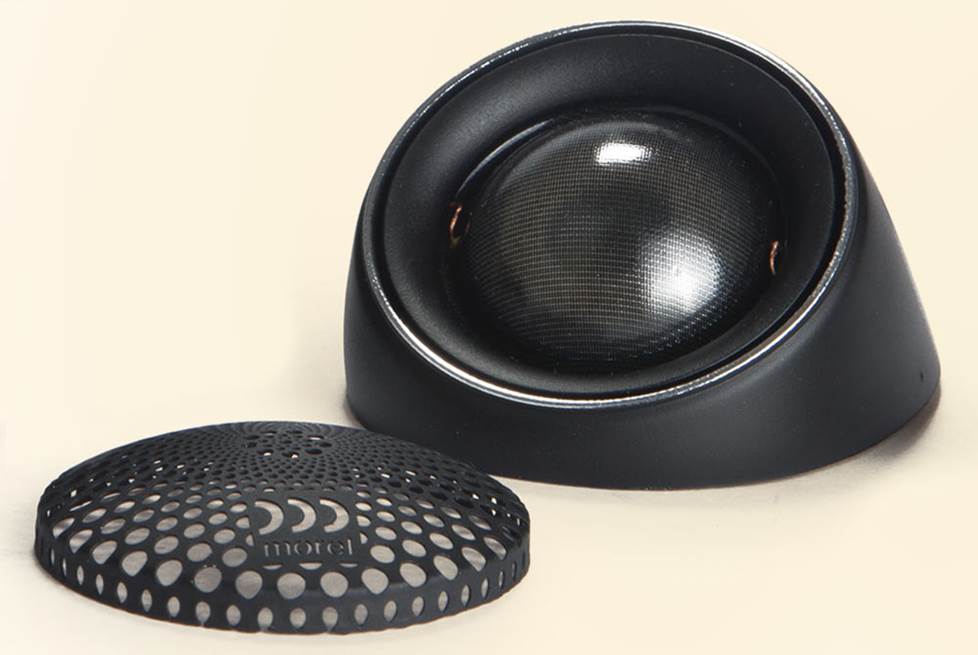 Acuflex-coated tweeters: Morel coats some of their silk dome tweeters with an "Acuflex" coating for a more accurate response. The thin layer improves rigidity and minimizes dreaded break-up at high frequencies.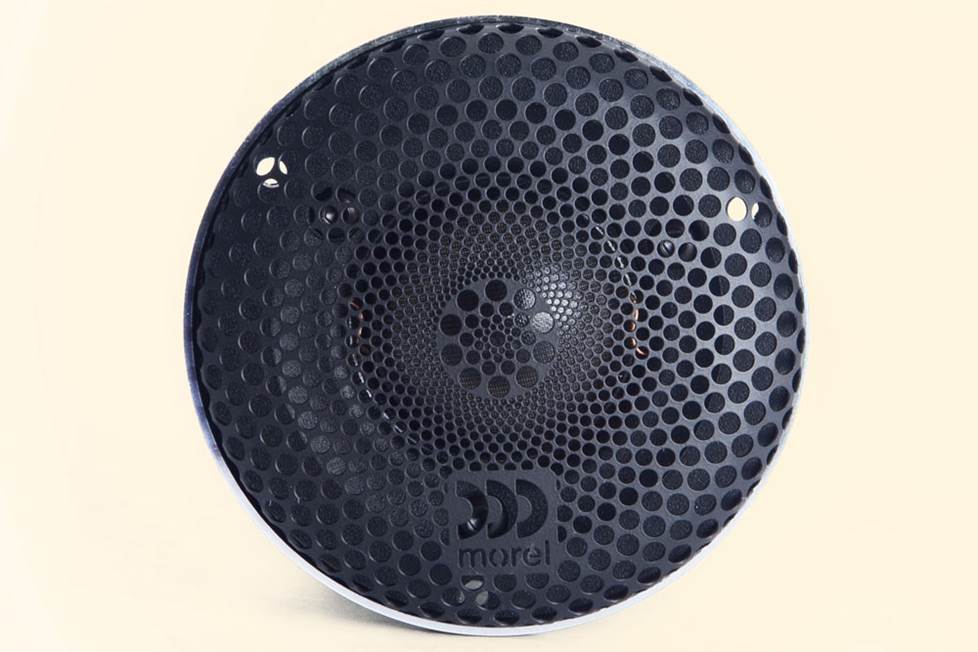 Lotus grille: If you're planning a custom installation, Morel provides some of the coolest speaker grilles in the industry. According to Morel, the distinctive metal Lotus grille design provides a level of sonic transparency that other grilles can't, allowing the speaker to perform as if no grille is standing between the speaker and your ear.
Understanding Morel's car speaker line-up
Let's take a look at Morel's three tiers of speakers — Performance, Reference, and Resolution — to discover what makes them special no matter the price.
Morel Performance speakers
Performance represents Morel's entry-level offerings, but affordability doesn't mean that quality is compromised. Quite the opposite actually — because these speakers are among Morel's most popular, they act as the brand's ambassadors of quality.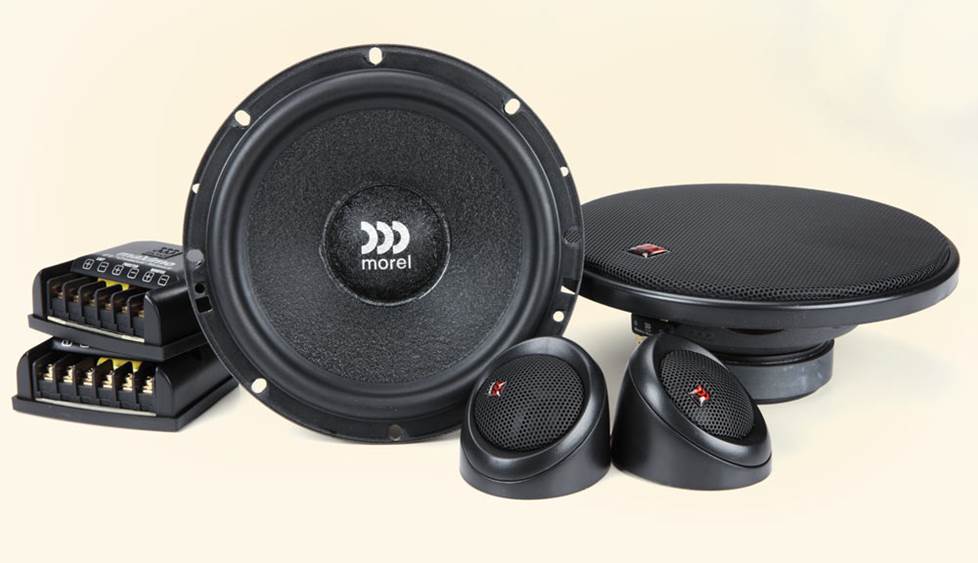 Maximo and Maximo Ultra Series
The Maximo Series provides a major step up from factory sound. If you've been wondering what aftermarket speakers can do for your listening experience in the car, these speakers offer a night-and-day difference in sound. The treated paper composite woofer cone and soft dome tweeter deliver impressive full-range sound. In their component systems, Morel includes an MXR crossover to deliver an ideal blend of the highs and lows for a solid stereo image.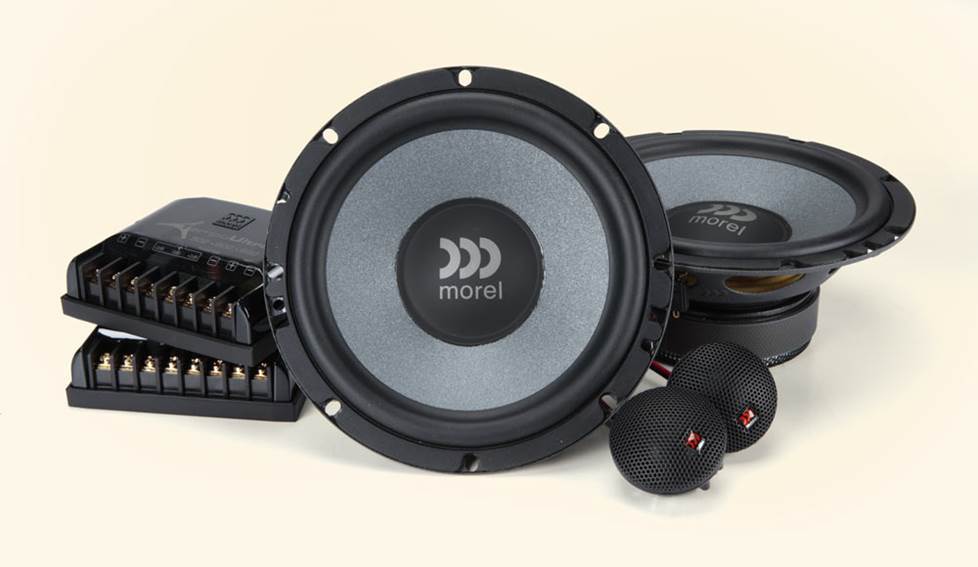 Tempo Ultra Series
The Tempo Ultra Series uses a treated paper composite woofer, soft dome tweeter, and MXR crossover like the Maximo and Maximo Ultra Series, but you'll get a boost in power handling — perfect for use with an aftermarket amp. This series also gives you the first opportunity to enjoy Morel's Integra design if you're considering coaxial speakers.
Morel Reference speakers
If you're ready to push beyond reliable audio into profound musical moments, you'll want to explore Morel's Reference tier of speakers.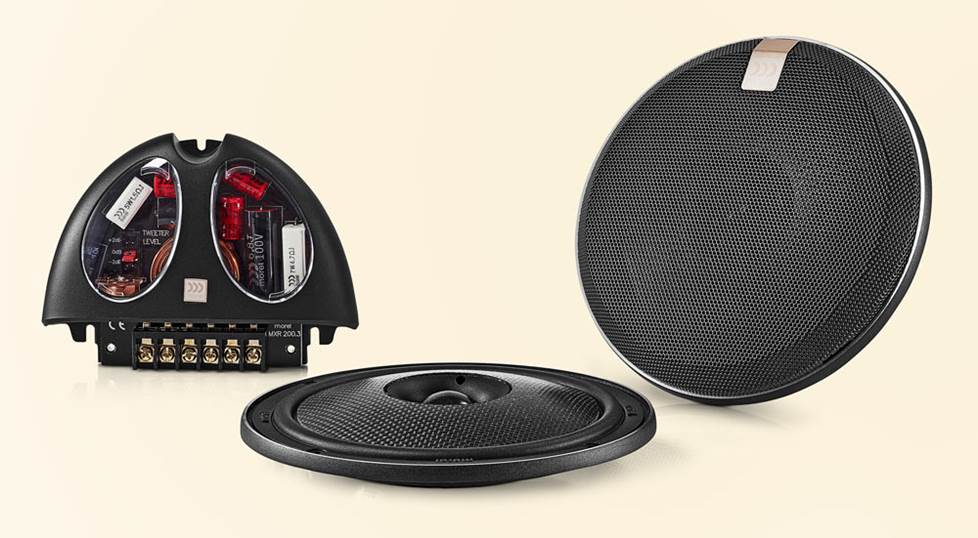 Virtus and Virtus Nano Series
The Virtus Series speakers step you up into a truly distinctive Morel experience and offer some important features for custom installation that are hard to find elsewhere. Virtus speakers let you experience these advantages for the first time:
Acuflex-coated soft dome tweeters for the first time
EVC motor with a Hexatech aluminum voice coil
C.A.R. filter
Lotus grilles
But the most exciting thing that happens with the Virtus Series is the introduction of Virtus Nano, which allows you to fit 6-1/2" speakers where 6-1/2" speakers have never gone before. The woven carbon fiber woofer sports a remarkable depth of 11/16", making installation possible in the most unlikely locations. The coaxial version of the Nano uses the Integra design for even more space efficiency.
Hybrid Series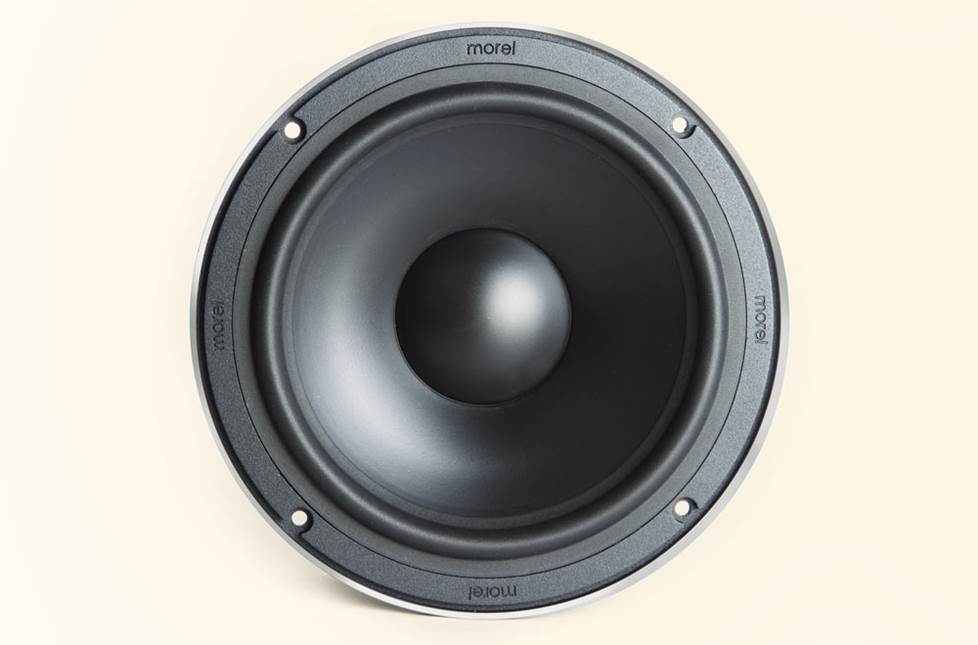 Morel's Hybrid Series gives you the enhanced performance of the large Acuflex coated soft dome tweeters, EVC motor with a Hexatech aluminum voice coil, and C.A.R. filter that you'll also find in the Virtus Series, but adds two new elements to the recipe:
One-piece damped polymer woofer cone which steps up accuracy and overall durability.
Hybrid magnet motor which combines ferrite and neodymium magnets to increase motor efficiency.
Give Hybrid Series speakers more power and they use it well, transferring all that energy into high-quality sound.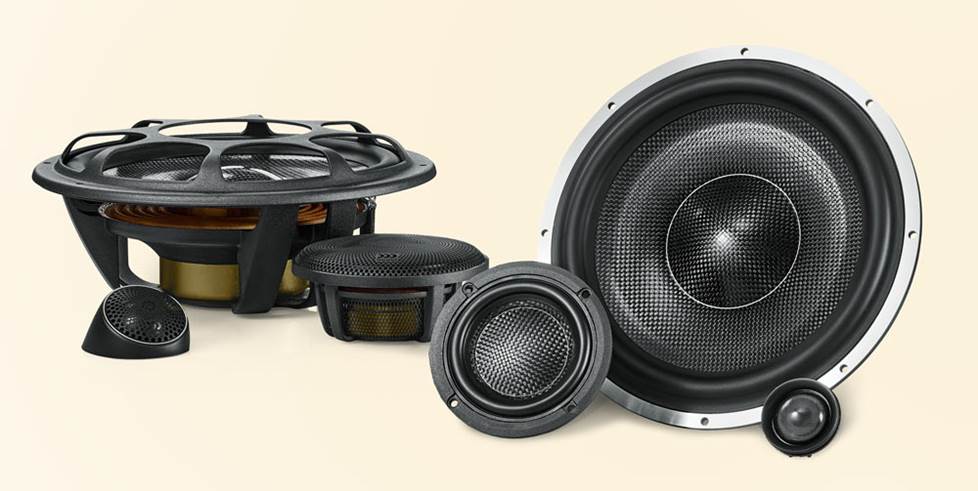 Elate Carbon and Elate Carbon Pro Series
Morel uses carbon fiber as a woofer material in other series, but the Elate Carbon Series improves on how it's used. This component-only series employs a dual-layered carbon fiber/Rohacell (foam) woofer design that minimizes distortion and promotes accurate sonic reproduction.
Elate Carbon provides a serious step up in tweeter design as well. Morel's MT450 silk dome tweeter uses an Acuflex coating but also features an open-cavity design derived from their flagship Supremo Piccolo tweeters. Morel designed these for a very low crossover point, which improves soundstage accuracy for even the most complex music.
Morel created these speakers to be neutral, without coloration, so that you can use an active crossover to craft exactly the right sound for you and your vehicle. If you want to use passive crossovers, optional Morel MXT280C crossovers are available.
Morel Resolution speakers
Morel's Resolution tier encapsulates the very best the company has to offer.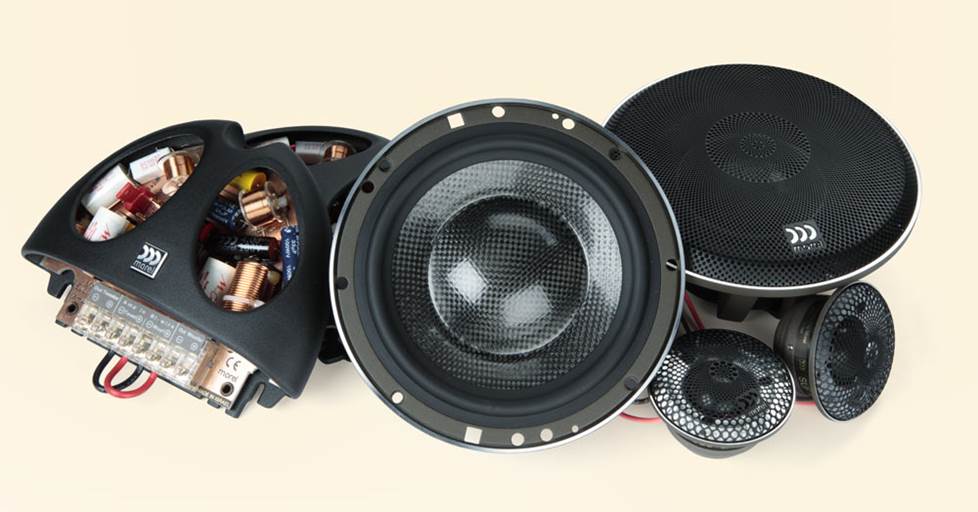 Supremo Series
Morel makes every component in their flagship series by hand and tests them to meet their premium standards. The Supremo Series borrows from Morel's expertise in the realm of hi-fi home audio, using a version of the famous "fat lady" mid-bass driver as the Supremo woofer. It's a a sturdy yet responsive one-piece carbon fiber cone that uses EVC technology for the best heat dispersion and efficient performance. The Supremo Piccolo Acuflex-coated silk dome tweeter handles the high range masterfully, eliciting reviews from our customers like, "astoundingly beautiful" and "gorgeous".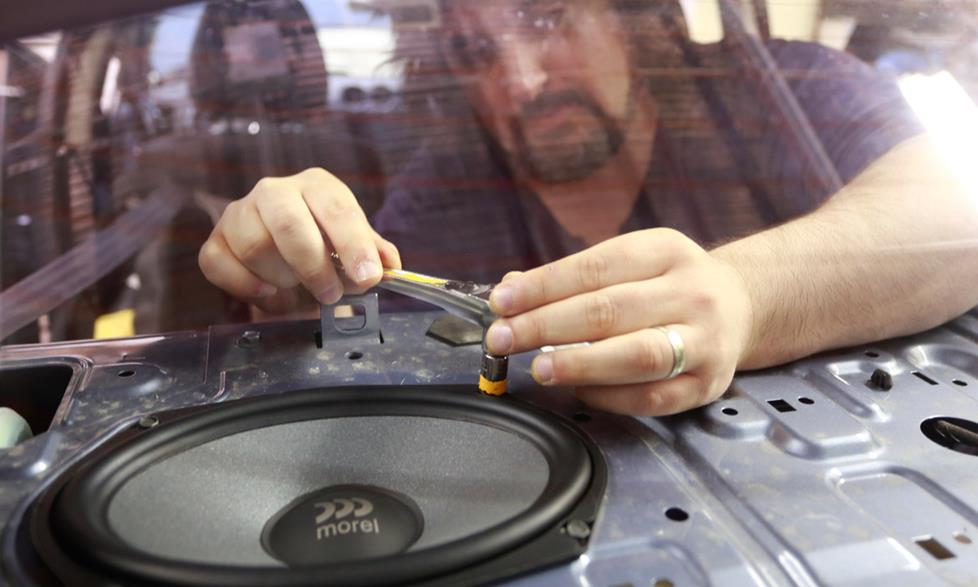 Are Morel speakers good?
Morel speakers have been available at Crutchfield for several years now. As more of our customers – and employees – install them in their vehicles, Morel's impressive reputation grows.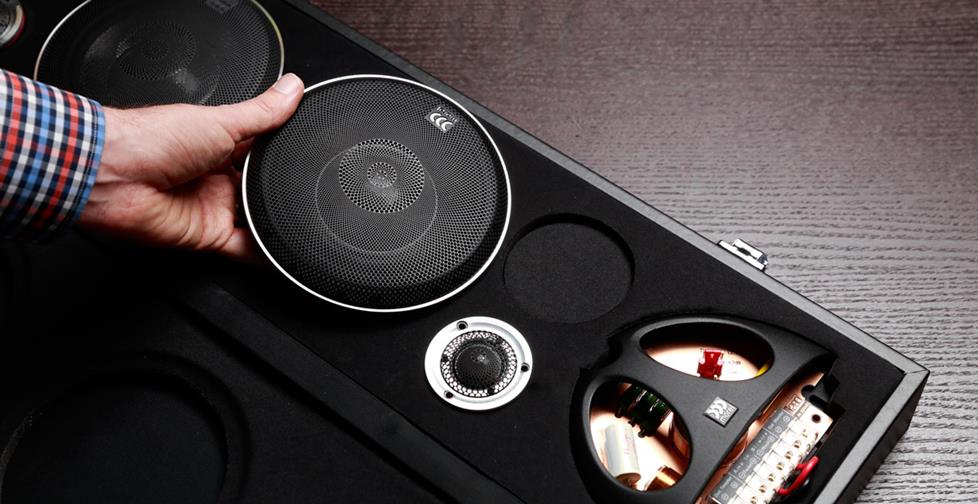 If you're serious about sound quality in your vehicle, Morel car speakers should be a top consideration. Check out our vehicle fit tool or give one of our knowledgeable advisors a call to find out more.