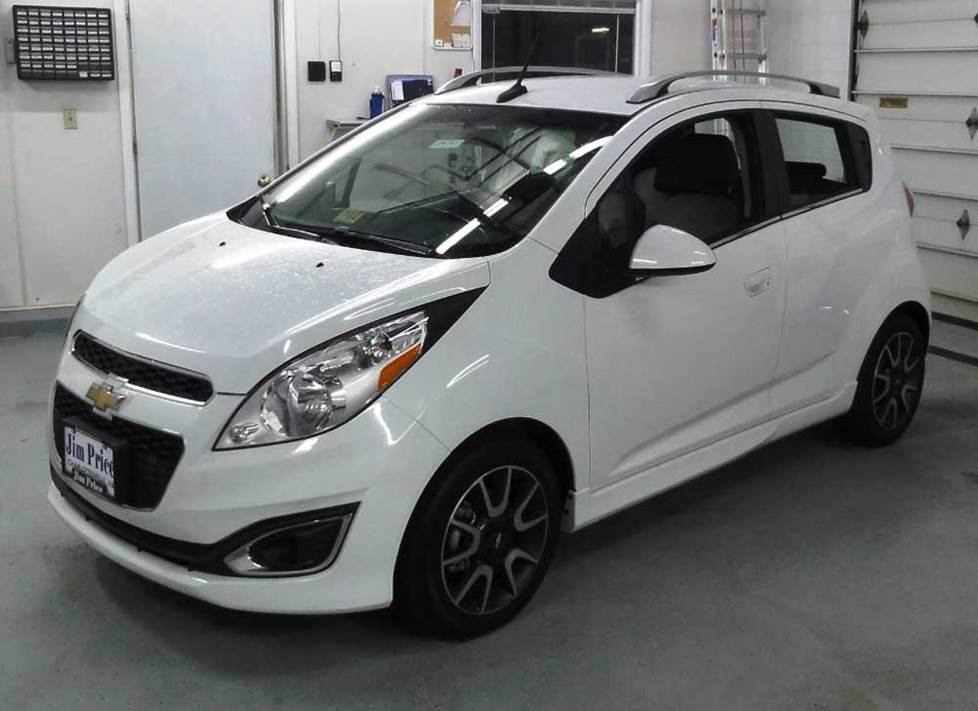 In brief: This Crutchfield Research Garage article gives you an overview of your Spark's stock stereo system and your aftermarket upgrade options. We'll tell you all about:
Then, use our vehicle selector to find the gear that will fit your car.
Overview of the Chevy Spark
When you spend the majority of your drivetime cutting and thrusting through city traffic, having a little less car makes a lot more sense. And if you can drive less car and use less fuel without sacrificing comfort and style, all the better. The Chevy Spark may be a subcompact, but it's a far cry from the "penalty box" cars that once defined the segment.
The subcompacts of yore were, generally speaking, cramped, noisy, cubicles-on-wheels with agricultural-sounding engines, ropey shifters, indifferent steering, and canoe-like handling. Some of them accidentally turned out to be sort of fun, but mostly in a "going-over-a waterfall-inside-a-barrel" kind of way. Okay, we're overstating a bit, but you get the idea.
The Spark, on the other hand, is actually a pretty nice place to be. There's room for normal-sized human beings, the visibility is decent, and your chances of finding a parking space on a crowded street go up exponentially when your car is only a few feet longer than a sofa. If you're a city dweller looking for a smart, distinctive ride, the Spark might be exactly what you need.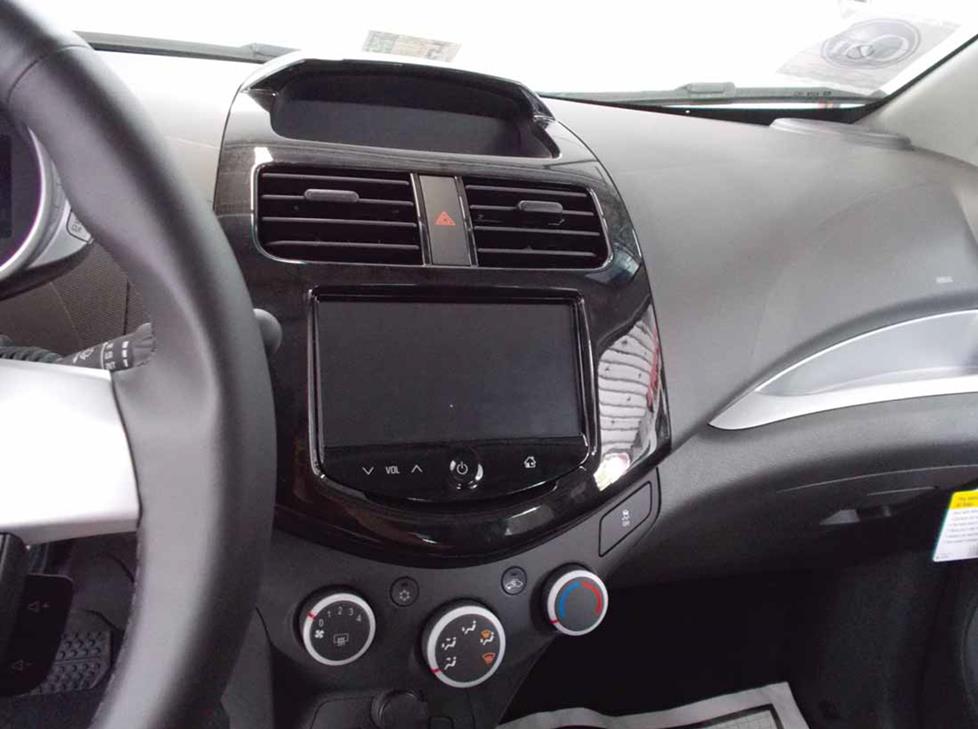 The Spark's factory touchscreen receiver (Crutchfield Research Photo)
The factory stereo system
The Spark was available with two factory receivers, an AM/FM radio with AUX input, and an optional touchscreen receiver with MyLink. The base stereo offered four speakers, while the premium system offered six, thanks to a pair of tweeters added to the dash speaker array. SiriusXM satellite radio was also an option.
If you're wondering why we didn't mention the CD player, well, there isn't one. In-dash CD players are starting to go the way of trunk-mounted changers, and with a younger demographic expected for the Spark, GM decided to ditch the disc players. If you haven't made that leap yet, we totally understand — and we stock a number of CD receivers that will look and sound great in your Spark.
Detailed stereo and speaker removal instructions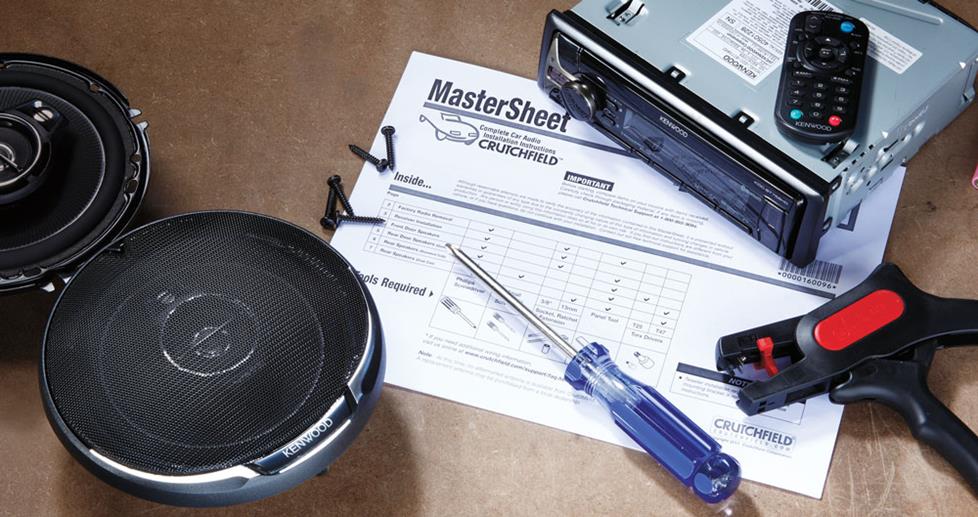 With step-by-step disassembly instructions and plenty of up-close, detailed photos, our exclusive
Crutchfield MasterSheet
™ takes the guesswork out of removing the factory stereo and speakers. It's free with your Crutchfield order, or you can purchase one separately for just $9.99.
If you choose to add a CD player, good for you. No matter what kind of new stereo you choose, you'll lose the factory AUX and USB connectors, plus the factory satellite radio connection. All of those features can be regained with the right aftermarket receiver, and, when purchasing it all from Crutchfield, you'll get a very nice discount on the dash and wiring kit required to retain your Spark's audible safety warnings and OnStar® functions.
Neither of the Spark's factory system will impress anyone who values audio excellence, so if you like big sound in your compact car, you'll want to upgrade pretty much everything.

There's plenty of space here, and we have just the dash kit to fill it (Crutchfield Research Photo)
Removing the factory radio
The best thing about the Spark's stock receiver is probably the ease with which it can be replaced. To remove it, start at bottom edge and pry off the receiver trim panel with a panel tool to release eleven clips, then disconnect the harnesses and remove the trim panel. Next, remove the four Phillips screws securing the receiver to the dash. Pull out the receiver, disconnect the harnesses, and remove the receiver. To install the new one, you'll simply need to put the receiver into the dash kit and connect the new harness.
Note: You'll also lose the clock and outside temperature displays when you install a new receiver. Currently, there's no way to keep them working when you replace the stock stereo.
Tools needed: Panel tool, Phillips screwdriver
Read our Car Stereo Buying Guide for shopping tips and advice.
Shop for car stereos that fit your Chevrolet Spark
Steering wheel audio controls
In most cases, it's reasonably easy to retain your car's steering wheel audio controls when you install a new stereo. When you enter your vehicle information, our database will choose the adapter you need to make your factory steering wheel controls work with a compatible aftermarket receiver.

The dash speakers are easy to reach and replace (Crutchfield Research Photo)
Removing the factory speakers
The Spark has speakers in the dash and above the rear shock towers.
Removing the dash speakers
Replacing the dash speakers is also pretty simple, and the 6-speaker system is every bit as easy as the 4-speaker version. The only difference between them is the pair of tweeters in the "premium" coaxial set.
First off, you'll pry up the dash grille to release the clips and remove the grille. Then, remove the two Phillips screws securing the speakers to the dash. Disconnect the harness, remove the speaker, and install the new gear.
Tools needed: Panel tool, Phillips screwdriver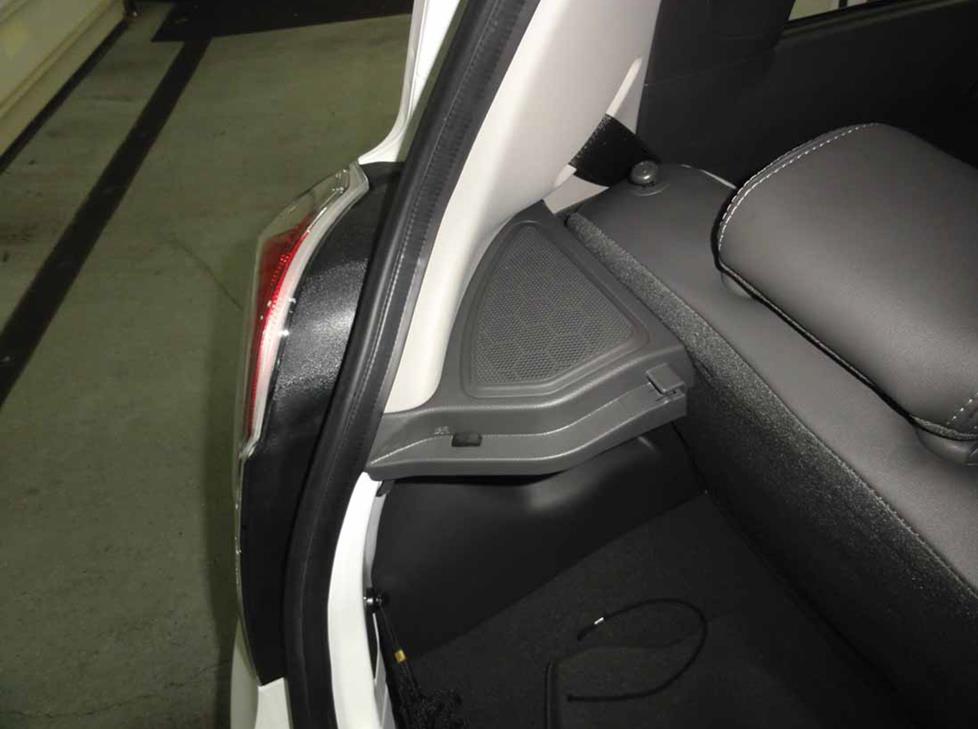 The rear speakers aren't hard to replace, but you'll need universal backstraps to install new ones (Crutchfield Research Photo)
Removing the rear shock tower speakers
The rear speakers are located on the Spark's rear shock towers, so they're a bit odd to deal with. Not hard, just odd. The speakers are bottom-mounted to the factory grille and are a non-standard size. They're actually slightly smaller than a 4x6 speaker, plus they have an unusual bolt pattern, so you'll need a bracket to install an aftermarket speaker.
The easiest easy to solve these little problems is to use our universal backstraps to mount the new speakers. We'd also recommend using Posi-Products speaker wire connectors to create a secure fit in a somewhat high-impact area.
You don't even have to remove any panels here. Just the four Phillips screws securing the speaker to the grille, disconnect the harness and remove the speaker.
Tools needed: Phillips screwdriver
Read our Car Speakers Buying Guide for more information.
Shop for speakers that fit your Chevrolet Spark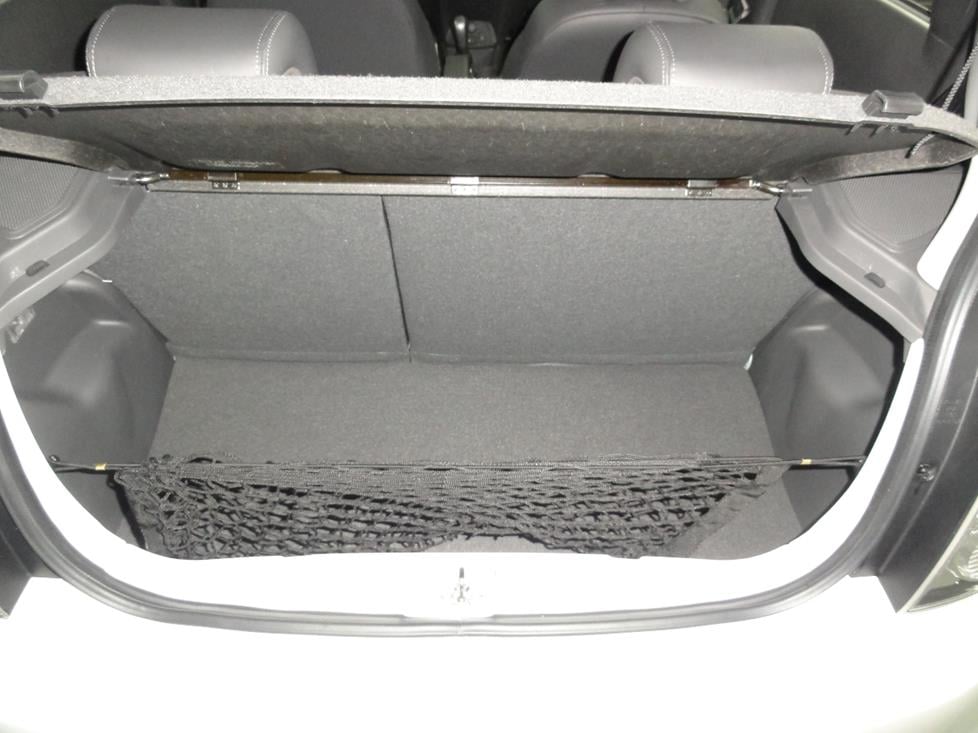 There's not a ton of space back here, but if you need bass, a powered sub will do the trick (Crutchfield Research Photo)
Bass in your Spark
If you dream of a huge system with a massive twin-15" sub box, well, the Spark probably isn't the car you want. The space available is 39" W x 17" H x 19"/10" D, so a compact, powered sub might be a better idea. You'll need to pack light, of course.
Learn more about building a bass system in our Car Subwoofer Buying Guide.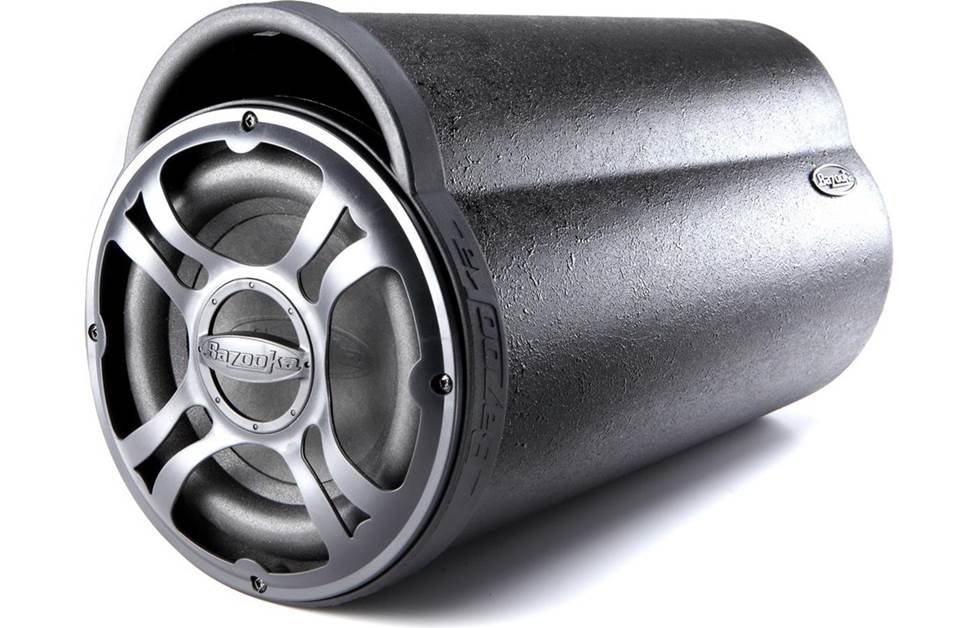 The Bazooka BTA850FH powered subwoofer
Other options for your Spark
There are plenty of other ways to improve your Chevy Spark. Here are some of the ways Crutchfield can help.
Add speaker baffles
Adding set of foam speaker baffles to the somewhat exposed rear speakers is an inexpensive way to make a big difference in sound quality. It'll also help protect them from bouncing cargo.
Protect the carpets with WeatherTech floor liners
It's easier than you think to mess up your Spark's interior while you're going about your daily business. Floor mats and liners from WeatherTech will help protect your car's carpeting from dirt and damage. And if they're already dirty and damaged, these mats will cover it up and make your car's interior a nicer place to be.
Security
Installing a security system in the Spark isn't easy (security systems rarely are), but it's definitely a good idea. Our Crutchfield Advisors can help figure out what you need to get the job done, but we usually recommend taking your car and new gear to a professional installer.
Let's get started!
Ready to shop? Use our vehicle selector to find the gear that will fit your car or truck. If you have questions of your own, give us a shout via phone, chat, or email