Best turntables for 2023
We help you choose the right player to make your vinyl sound groovy
In this article: Our list of best turntables for 2023...
... with links to hundreds of customer reviews.
istening to records is a nostalgic pastime for me. I grew up spinning discs on my dad's classic turntable (when I was allowed to touch it), and I've played vintage vinyl on-air as a public radio announcer. Heck, I'm listening to an Art Blakey album while I write this. Vinyl has always been with me.
For some, owning a turntable is a new experience as the analog format enjoys a renaissance in the 21st century. A great first 'table will go a long way toward building a lifetime of warm musical memories for them, too.
No matter where you fall on that spectrum, there's a perfect turntable for you. I've researched the questions turntable customers ask online, and found the best ones we sell here at Crutchfield that meet those needs.
Now, let's find your next turntable!
Our top turntable picks for 2023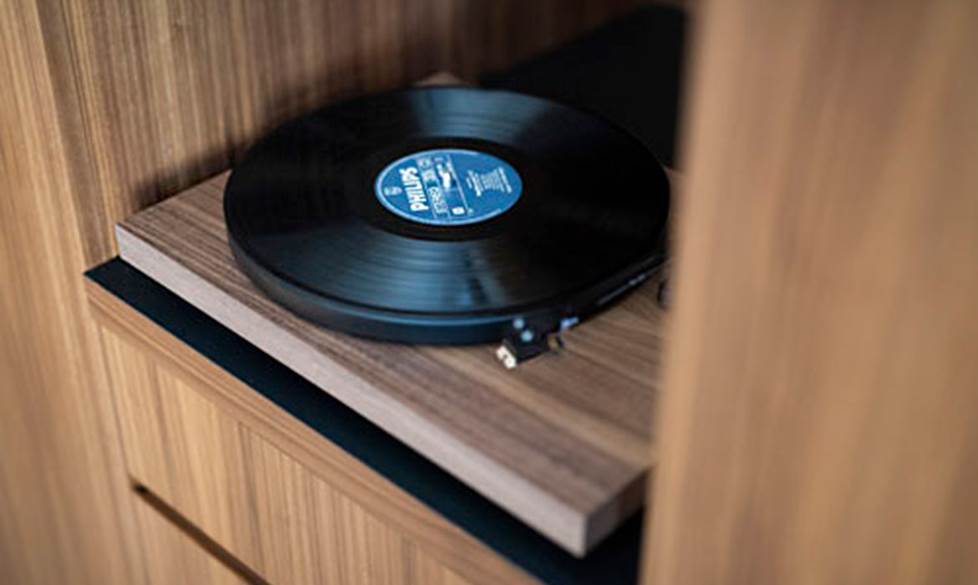 Best value — Pro-Ject Debut Carbon EVO
The original Debut Carbon was my go-to for this category for years, but Pro-Ject has introduced the Debut Carbon EVO, and it's the new "best value" champ. EVO stands for "evolution," and that's a good description of what's happened. They kept everything that was great about its predecessor — reasonable price, good looks, and high quality — and added some upgrades.
The biggest, and most welcome change, is the inclusion of a pre-mounted Sumiko Rainier moving magnet cartridge. It offers a nice, wide frequency response in the 15-25,000 Hz range, which ensures that you can hear every note in your favorite recordings. And they added sound-damping material to the platter, improved the motor and suspension, and added a convenient switch for electronic speed change from 33-1/3 to 45 rpm.
The Debut Carbon EVO is relatively easy to set up. It's a little old-school, in that it requires manual operation, and must be hooked up to an external phono preamp, but I kind of like that.
Budget-friendly alternative
Music Hall offers great value throughout their range of sleek-looking turntables, and I favor the Music Hall MMF-1.3 as a solid stand-in for the Debut Carbon if you want similar features and performance for a little less money.
What our customers say about the Debut Carbon EVO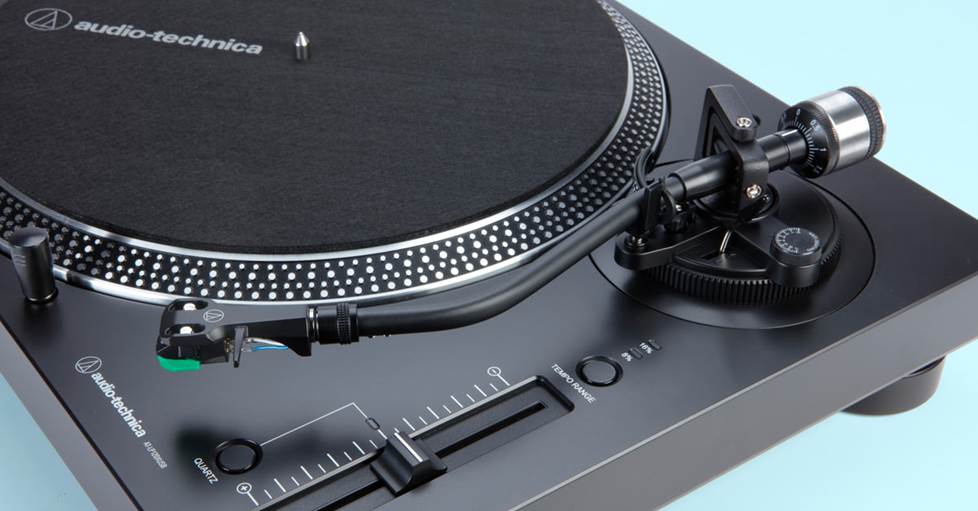 Best for beginners — Audio-Technica LP-120XUSB
The hardy, convenient Audio-Technica LP-120XUSB offers a wealth of fun features — like variable pitch control and a built-in USB port for digitizing albums — and it's also relatively easy to set up and use. It ships with a factory-installed Audio-Technica AT-VM95E moving magnet cartridge, and it features a switchable built-in phono preamplifier that lets you connect to just about any sound system you have in place. It includes all of the cables and accessories you'll need to get started, too.
Budget-friendly alternative
The TEAC TN-180BT-A3 lets you get into record playing without a huge investment. It's even suitable for a teen's first record player, or perhaps a graduation gift for an older child who's headed off to college.
What our customers say about the LP-120XUSB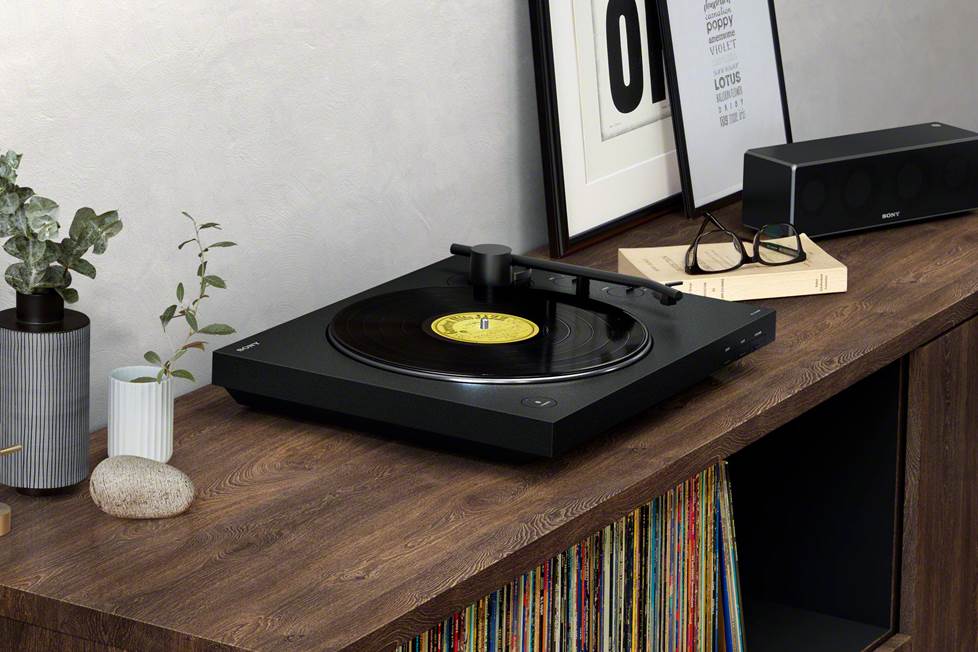 Best for ripping vinyl — Sony PS-LX310BT
The Sony PS-LX310BT is a great gift idea for a family member with an existing record collection that they'd like to preserve as digital files. It's also fully automatic, so you don't have to hover around waiting to lift the tonearm when a track ends. Which lets you play invigorating background music while you engage in busy tasks like cooking or housework, without worrying about being available to lift the arm when the needle hits the final groove.
It also has Bluetooth output, so you can play records wirelessly through portable speakers and headphones. Should you prefer to hook it up to a conventional stereo system, the built-in preamp will simplify things. And it comes in at a very reasonable price point.
Budget-friendly alternative
House of Marley's Stir It Up turntable has quickly become a customer favorite. Its convenient feature set includes a USB output for digitizing albums, plus Bluetooth, sustainable materials, and a very cool connection to the legacy of the great Bob Marley.
What our customers say about the PS-LX310BT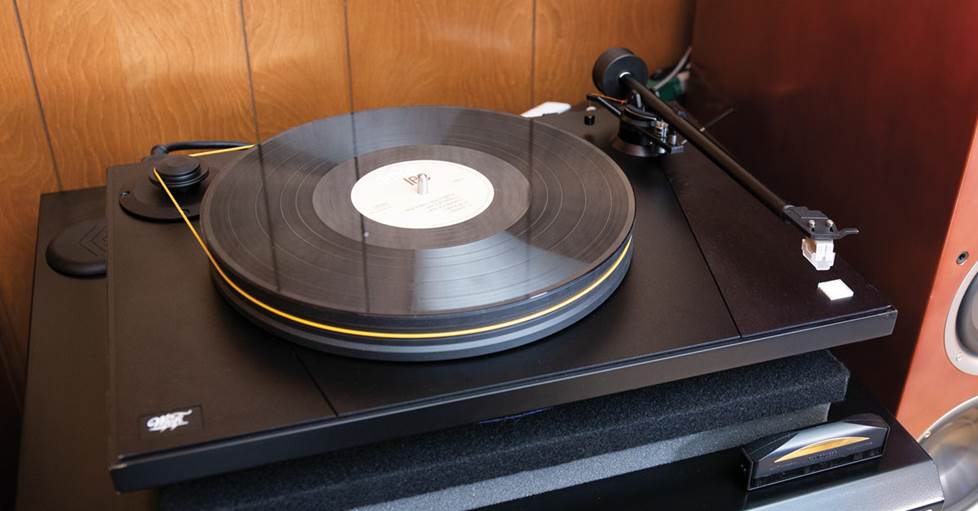 Best for audiophiles — Mobile Fidelity UltraDeck +M
There are so many reasons to love the Mobile Fidelity UltraDeck +M — let me list a few.
a rock-solid plinth made from MDF and three bonded aluminum plates for added stability
a seriously dense, anti-resonant 1-5/16" Delrin® polymer platter
high-quality Cardas Audio wiring for pristine signal purity throughout the signal path
a MoFi MasterTracker moving magnet cartridge with precise Micro-Line diamond stylus
a 300 RPM stepped-pulley AC motor that provides excellent speed stability
And the kicker: it's made right here in the U.S.A. It's a very natural-sounding turntable, for a price that's super-reasonable when compared to other audiophile-quality 'tables. In looks and sound quality, it's a real beauty.
Budget-friendly alternative
The Pro-Ject X2 B features solid build quality and an excellent factory-installed Sumiko Rainier cartridge. I also love the heavy acrylic platter, and it offers a variety of finishes so you can match it to the decor in your listening room.
What our customers say about the UltraDeck +M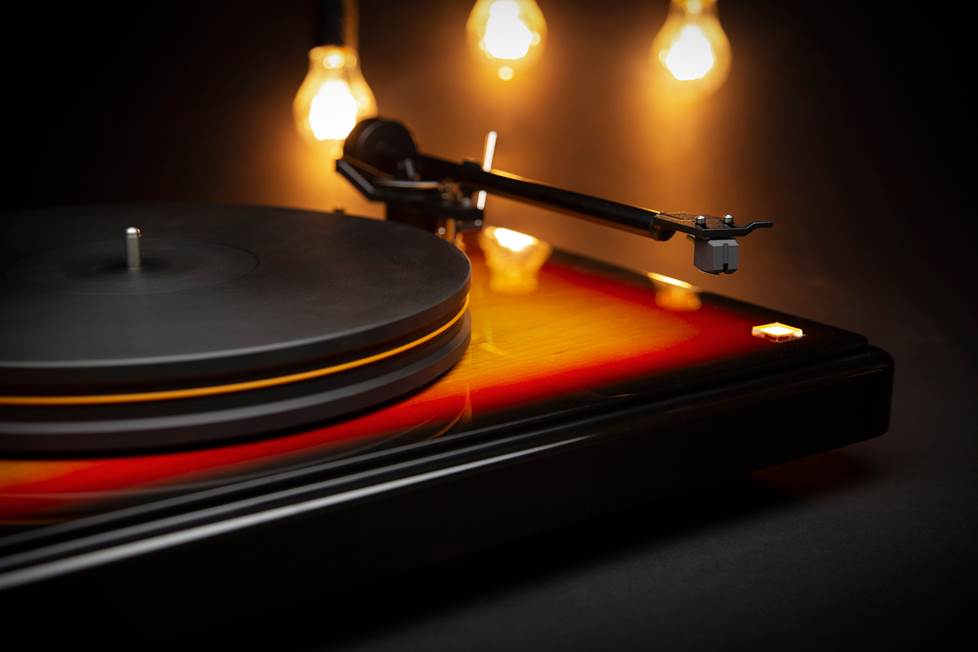 Best-looking — Fender x MoFi PrecisionDeck
Everyone has their own idea of what looks best, but I've never seen anything like this — the Fender x MoFi PrecisionDeck easily gets the nod from me. It takes the stylish visual hallmarks of two great companies — Fender and Mobile Fidelity — and blends them perfectly to create a work of art that can play works of art.
This 'table's beauty is not just finish-deep, either. The underlying construction is essentially that of my audiophile pick above — the UltraDeck +M. It includes a rigid, lightweight aluminum tonearm with a pre-installed MasterTracker moving magnet cartridge that reads record grooves with extreme precision. And it runs very quietly, thanks to a 6.8-pound Delrin® platter, isolated belt motor system, and anti-vibration feet.
Budget-friendly alternative
The Music Hall Classic is built on a solid plinth with a warm, burnished dark walnut finish that soothes my soul when I look at it. It adds a touch of sophistication to any listening session.
What our customers say about the Fender x MoFi PrecisionDeck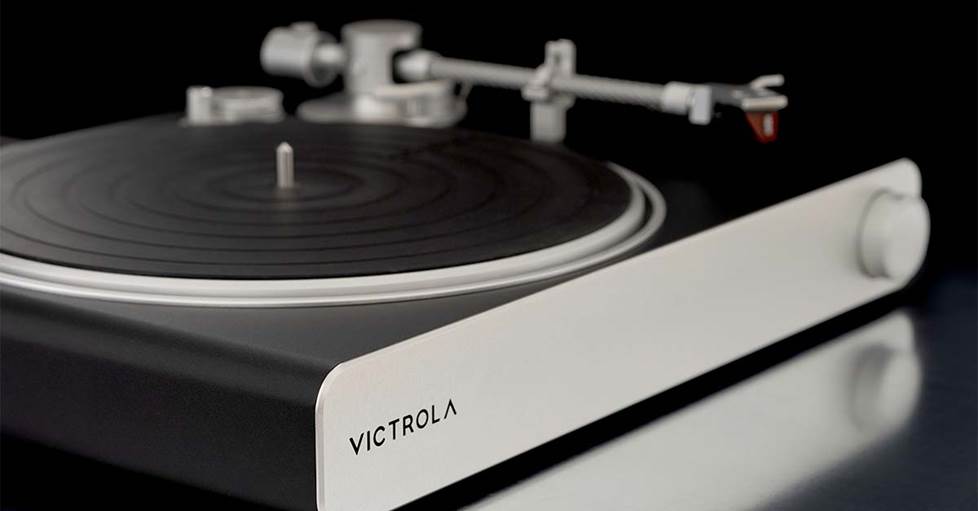 Best for streaming — Victrola Stream Carbon
For years, vinyl lovers had to make a wired connection to a "middle man" component in order to stream music from a turntable to a Sonos system. In 2022 Victrola partnered with Sonos to create the Victrola Stream Carbon — the first turntable with Sonos built in.
It's a good-looking 'table, with a solid black and silver plinth with rounded edges. There's a handsome illuminated dial on the front that lets you control system volume directly from the 'table. And you can always use the intuitive Sonos app for added convenience.
The lightweight, rigid carbon fiber tonearm and vibration-resistant die-cast aluminum platter are marks of quality design. And the included Ortofon 2M Red cartridge reads record grooves with impressive accuracy.
There's an Ethernet port on the back, so you can connect to your existing network, or use the turntable's built-in Wi-Fi. And there are gold-plated RCA outputs for making a wired connection to an existing hi-fi system. It's been a no-brainer best-seller for Sonos fans.
Budget-friendly alternative
The Yamaha TT-N503 is a very modern wonder — it features built-in Wi-Fi®, Bluetooth®, Apple AirPlay®, and Spotify® Connect, so it can double as a streaming music source when you're not listening to records. It's also equipped with Yamaha's MusicCast technology, which frees you to put the player anywhere you like and build a wireless multi-room system around it.
What our writer (me) said about the Victrola Stream Carbon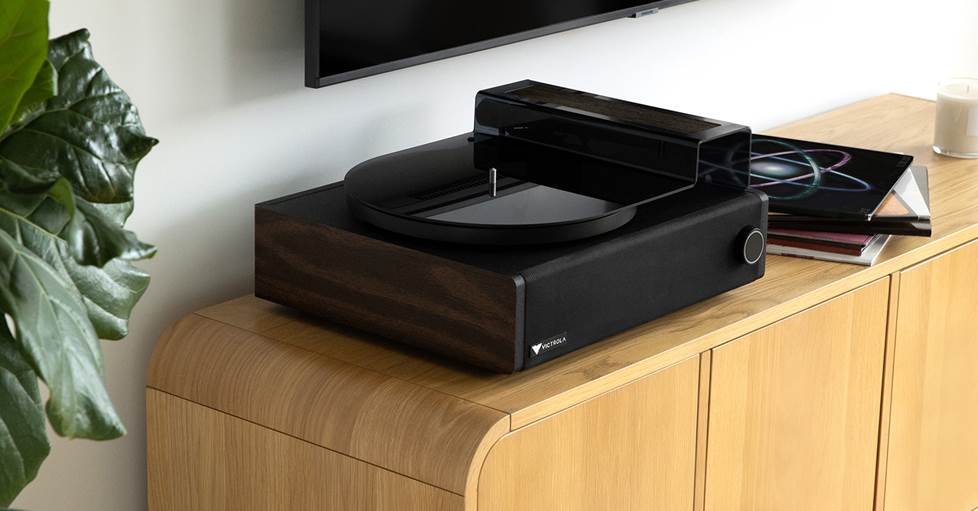 Best all-in-one system — Victrola Premiere V1 Turntable Music System
The Victrola Premiere V1 Turntable Music System integrates a turntable and Vinyl Stream™ Bluetooth streaming with a full-fledged built-in speaker system. In addition, there are inputs and outputs on the back, so you can make it the centerpiece of an expanded sound system, and even connect your TV to it. And a mono output on the back lets you add a powered subwoofer to extend bass response.
Budget-friendly alternative
Victrola kind of has this category locked up, because I'm going to point to their fully portable Revolution GO as a budget alternative to the V1 system. And it has the added benefit of being able to go to the beach or on a picnic with you.
What our customers say about the Premiere V1 system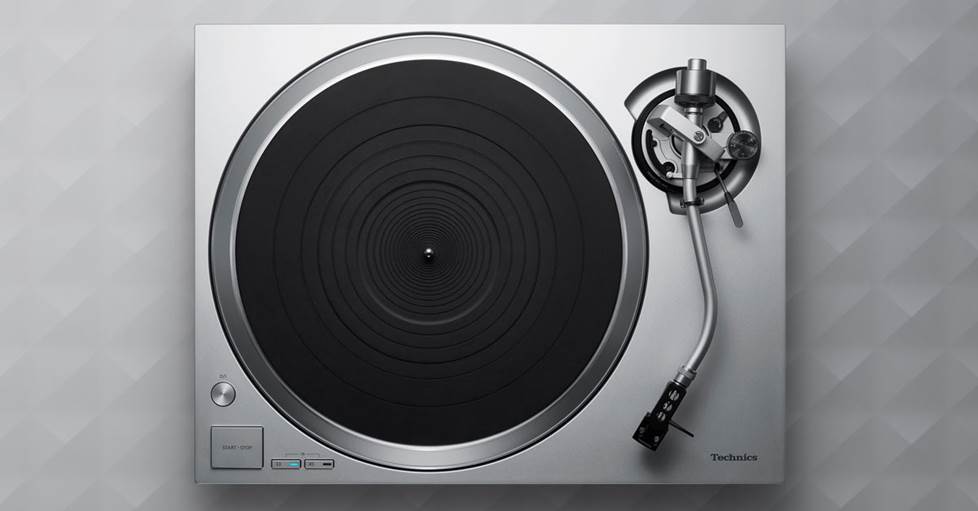 Best direct-drive turntable — Technics SL-1500C
For the past decade-plus, our inventory has been dominated by belt-drive turntables. Technics — who introduced the first direct-drive turntable to the market in 1970 — were one of the first to return to direct-drive technology, and they've curated a peerless lineup that's favored by DJs and audiophiles alike.
As other manufacturers have begun to introduce their first-ever direct-drive turntables, the tried-and-tested SL-1500C remains one of our most popular sellers. Technics' signature coreless direct-drive motor delivers high torque and reliable rotational stability, and eliminates an audible effect called "cogging" that troubled old-school 'tables. The 1500C is also beloved for its steady static-balanced tonearm, built-in phono preamp, and factory-installed Ortofon 2M red cartridge. It sits solidly in the sweet spot of performance and affordability for fans of direct-drive technology.
Budget-friendly alternative
The TEAC TN-4D-SE offers a direct-drive motor in a chassis that features some attractive design elements. The 'table's static-balanced s-shaped tonearm was designed in collaboration with SAEC, a respected tonearm manufacturer.
What our customers say about the SL-1500C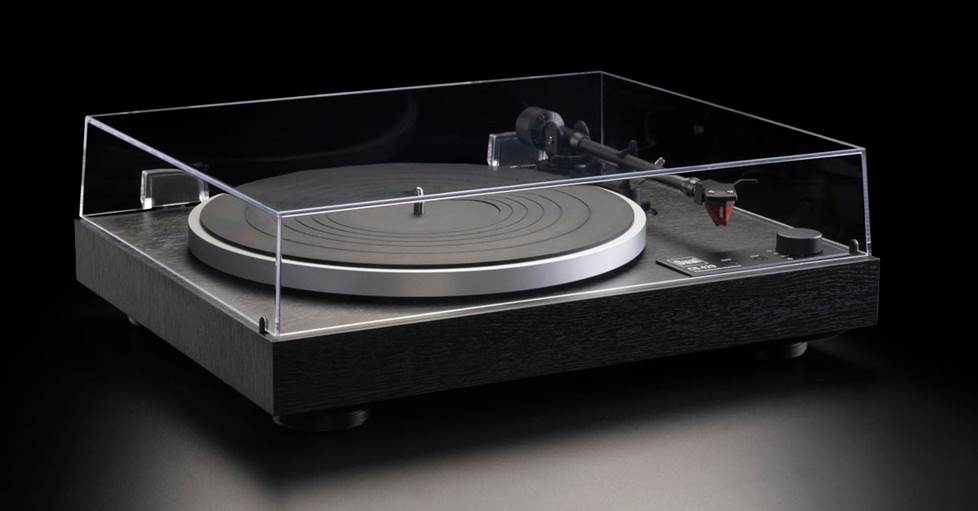 Best fully automatic turntable — Dual CS 429
As vinyl experiences a resurgence, we've seen a lot of vintage brands return to prominence. The renowned German turntable company Dual is one of those names we've welcomed back with open arms. I got a chance to demo the Dual CS 429 at home, and it was a delightful experience.
I've been using a manual turntable for years, but I have to admit, my needle-placement skills are deteriorating a bit as I get older. I like that this player's automatic function will place the tonearm at the start of a side with exact precison. Then, I can cook, write articles for Crutchfield's website, or even wander off to walk the dog on a moment's notice, secure in the knowledge that the tonearm will return to rest, and the motor will shut off on its own, even if I'm engrossed in another task. And there's a switch to defeat the automatic functions if you find you prefer it that way.
With a nice Ortofon 2M Red moving magnet cartridge included, it sounds great, too. Dual has a well-earned reputation for producing 'tables that stand the test of time, and this latest offering has that same solid feel.
Budget-friendly alternative
Pro-ject has been making popular manual belt-drive turntables for a long time now — I own one myself. When faithful customers clamored for a fully automatic option, they listened. The Pro-Ject Automat A1 features an Ortofon OM10 cartridge and a built-in preamp to go along with the crowd-pleasing convenience of their first automatic offering.
Note: If you don't need or want the fully automatic experience, there are a number of great semi-automatic turntables on the market, too.
What our customers say about the CS 429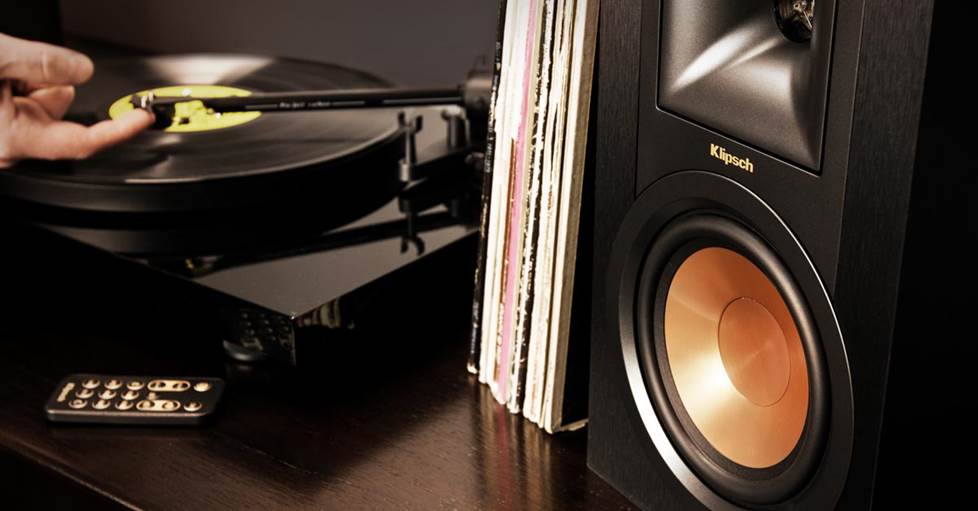 How do I make sure I get everything I need?
Have questions about home stereo gear? Our Advisors can help you put together a system that matches your unique listening requirements, as well as your budget.
And don't worry if you need a little setup help when your turntable arrives. Free lifetime tech support is included with your Crutchfield purchase.
Popular questions customers ask
Last updated 11/16/2022