In a nutshell: In this article I'll explain the differences between the three general categories of fitness trackers — activity trackers, running watches, and top-of-the-line multisport watches. Then I'll give you some pointers on what to look for when shopping for one of your own.
ew technologies have paved the way for an array of wrist-based fitness wearables that can help us get moving, track our activity, and measure our fitness. Whether you're just getting started, are training for an ultra-endurance event, or fall somewhere in between, there are fitness trackers and watches that are a good match for you.
When it comes to fitness, start small but think big (that's me above, standing on top of the world in the Blue Ridge Mountains).
Which fitness tracker is right for you?
Fitness trackers come in a variety of styles. Some are designed for those just starting an exercise program, or those who want to add a little more activity into their daily routine, while others are targeted towards advanced athletes engaged in training for a range of events.
The fitness tracker that's right for you depends upon your goals and interests, both current and prospective. To keep things simple, we'll break them down into three categories: activity trackers, running watches, and multi-sport watches.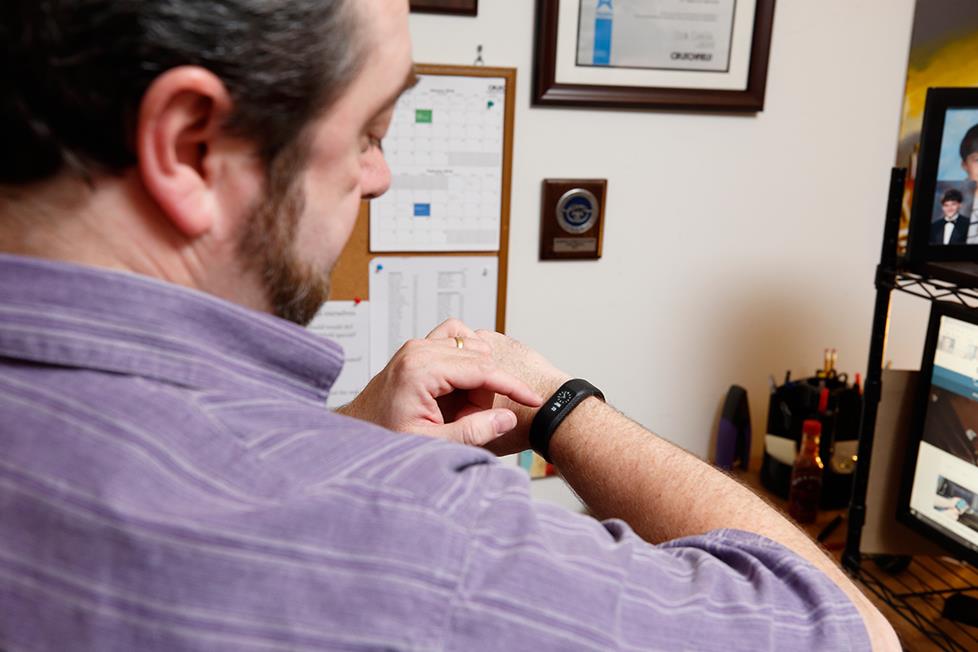 Robert, one of our editors, checks his steps before heading out for walk.
Activity trackers
We've all seen activity trackers on the wrists of friends or coworkers. In their simplest form, the bracelet-sized devices measure the time you spend on your feet, moving around — steps, in other words. These simple devices have grown more elaborate over time, and you'll find an array of additional features in many newer models.
Who they're right for
Spending more time on your feet can be an effective way to begin shaping up. An activity tracker is a useful tool to that end. And many devices will let you track and log other activities as well, so you can branch out into other fitness activities and use your activity tracker to record them.
Features to look for
If steps are all you're interested in, simple is good. But if you plan on going to the gym regularly, for weights, yoga, or other training, look for models that feature other activity tracking features, as well as a stopwatch and timer. For more advanced training pick up a model with a built-in heart rate monitor. And if you're an occasional runner or cyclist, look for a model with GPS.
See our best-selling fitness trackers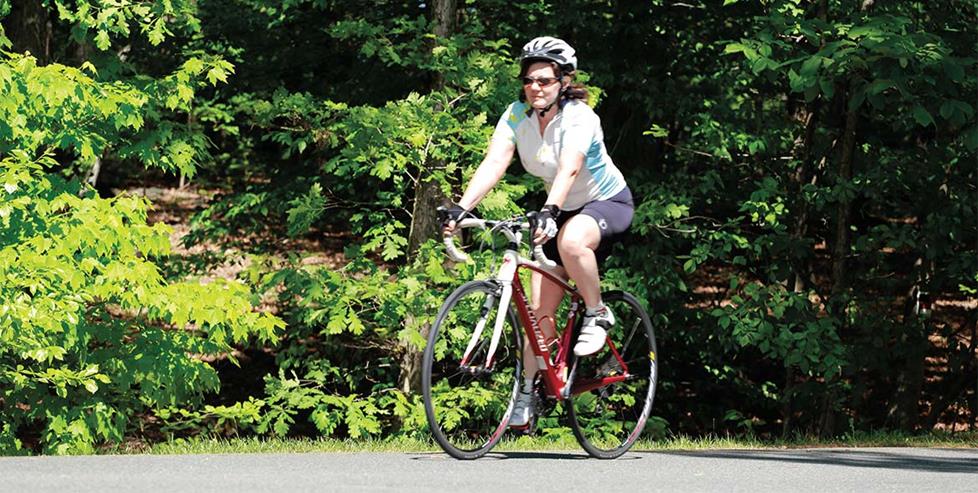 Running watches often do more than record your runs. Here, our own Deb Gilbert records her ride with a Garmin Forerunner 235.
Running watches
Not that many years ago, running watches were simply stopwatches that fit on your wrists. The advent of GPS tracking changed that model forever. GPS tracking enables today's running watches to accurately measure distance and running pace, providing real-time feedback during your run, and detailed info to review afterwards. And many running watches offer features that can be used for other sports and activities as well.
Who they're right for
If you're serious about running, a running watch is pretty much a "must have" tool. As mentioned, you'll enjoy real-time feedback on your pace and distance. And you can take advantage of built-in timers and programs to set up interval training workouts when you're building speed, or time walk breaks when you're increasing distance. The face of a running watch is designed to be easy to read when you're running, something that may be hard to do with even the most sophisticated activity tracker.
Features to look for
All GPS running watches will do a good job recording time and distance. If that's all you're interested in, a simple model is fine. If your goals are set a little higher, consider getting a model with a heart rate monitor so you can train more effectively. If you dabble in other activities, look for features that support them. Finally, it's nice to have a customizable display, so you can have the numbers you most interested in front and center when you're training or racing.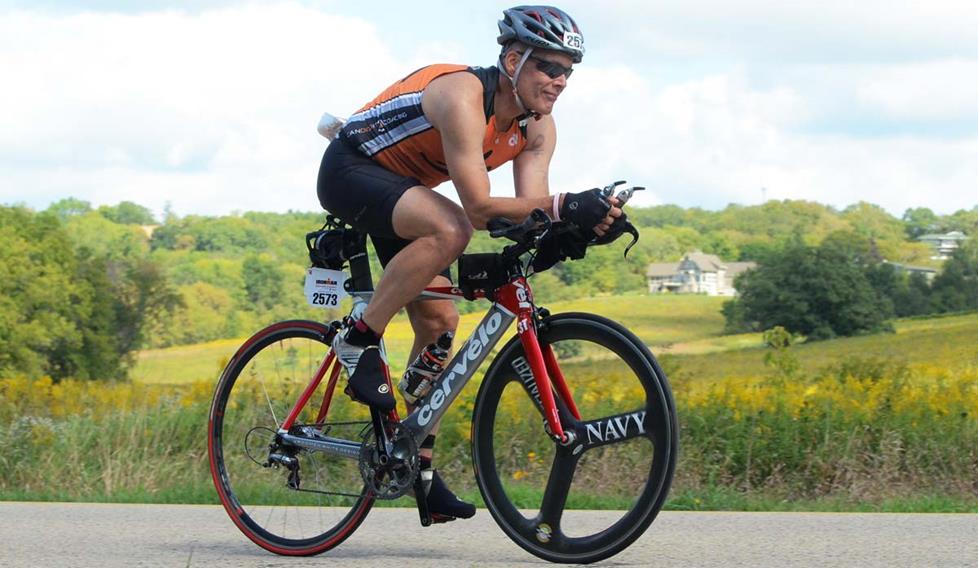 Multisport watches are great when you're going the distance in a triathlon (Crutchfield's own, Ken Nail never stops moving).
Multisport watches
Triathletes pretty much created the demand for multisport watches. After all, when you're swimming, biking, or running just about every day, having functions to track these sports on one device is highly desirable. Multisport watches feature the versatility to handle a wide variety of activities and sports.
Who they're right for
Beyond triathletes, another growing market for multisport watches is outdoor adventures and ultrarunning. Watches like the Garmin fenix 5 track swimming, biking, and running, and other sports, plus throw in features like a compass, altimeter, and maps as well. Their long battery life also is perfect when you're taking on the long distances and times of ultramarathons.
Features to look for
If your interests and activities take you onto trails — for hiking, running, or climbing — you'll be smart to purchase a multisport watch that supports those activities. In particular, search for mapping features like built-in topo maps and "bread crumb" features that let you retrace your steps if necessary. If your activities go beyond swimming, biking, and running, you'll find watches with features for skiing, golf, and much more.
See our best-selling sport watches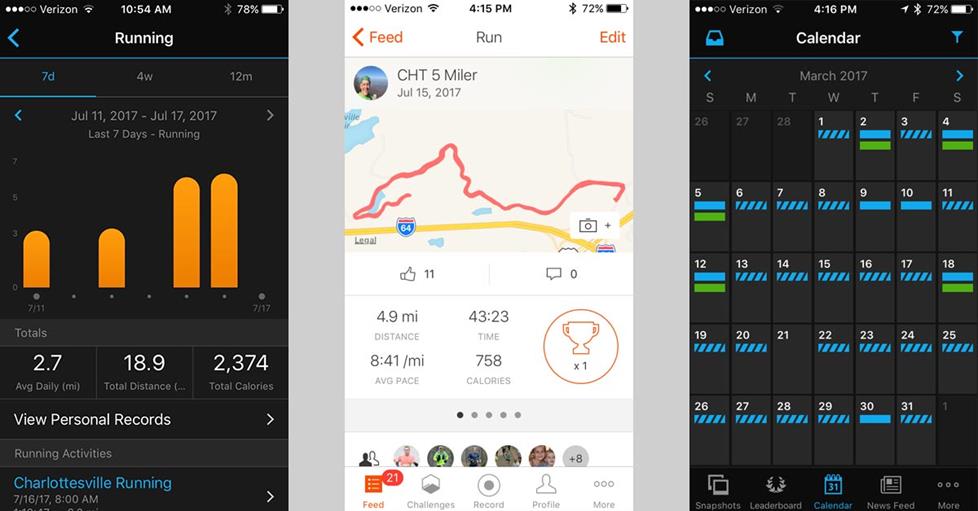 Smartphone apps make it easy to keep track of your activity or training
Some key features to consider
Once you've narrowed down your search to the type of fitness tracker you want, there are some key features that you may want to examine as you check out different models.
Smartphone and social media compatibility
Today's activity trackers are designed to work hand in glove with your smartphone. Most will link up wirelessly with dedicated apps to save your activities, giving you a handy digital training log you can easily reference. When picking an activity tracker, it's smart to check whether the tracker's app will sync and transfer automatically with popular fitness apps, like Strava. These apps make it easy to share your activities with your friends, and see how your performances stack up against your peers.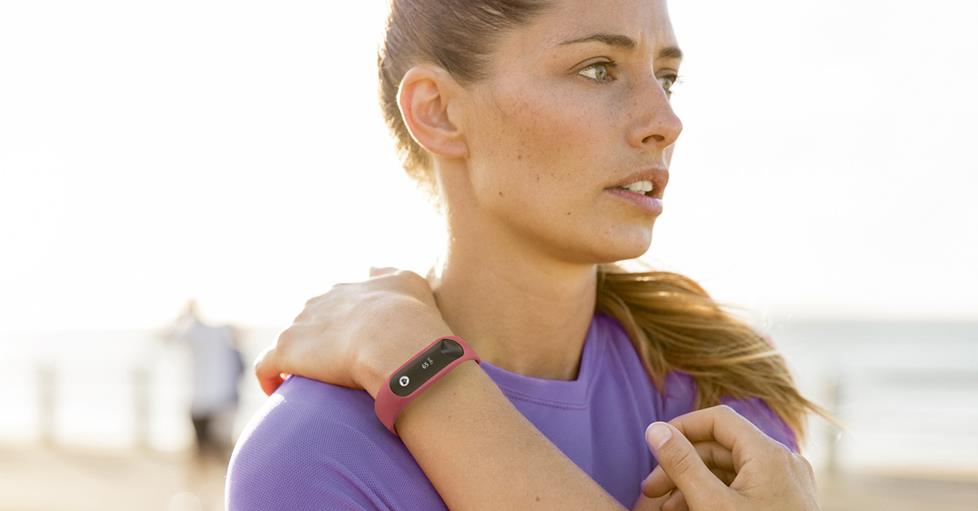 Wrist-based heart rate monitors can offer insights into your fitness plus guides to train by.
Heart rate monitors
Wrist-based heart rate monitors are a feature found on many fitness trackers. They offer an easy way to monitor your heart rate during exercise and keep track of your heart rate during exercise over a long period of time. Changes in your heart rate can be an excellent indicator of changes in your overall aerobic fitness. Additionally, you can determine specific heart rate zones for training, to best meet your specific fitness and training goals.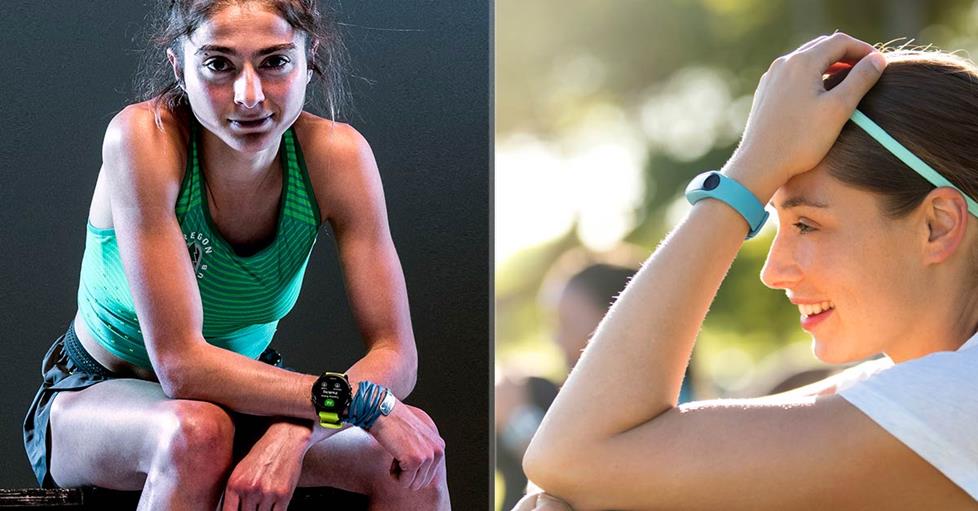 A "waterproof" watch, like the Garmin Forerunner 935 (left) is safe for the longest swims, while the "water-resistant" TomTom Touch Cardio (right) is safe for showers, rain, or a short dunk in the water.
Waterproof versus water-resistant
If your fitness routine includes swimming laps, water aerobics, or other pool time, be sure that you select a "waterproof" fitness tracker, not one that's merely "water-resistant." There are a lot of technical distinctions about what makes a device "waterproof" versus "water-resistant." One measure is IP ratings. Also known as Ingress Protection ratings, they range from IPX0 (absolutely no protection) to IPX8 (continuous underwater use). Another is ATM ratings, or water pressure ratings. 1 ATM means a device can withstand pressures equivalent to a depth of 10 meters, while 5 ATM withstands 50 meters, and so on. Devices designed for swimming will typically be rated 5 ATM or better.
To be on the safe side, always look for the specs — IP or ATM — and avoid marketing jargon.
Looking for a fitness tracker?
At Crutchfield, you'll find a wide range fitness trackers, plus running and multisport watches. Whatever your goals, we can help you find the right one for you. Contact our advisors if you have any questions or want some smart help.
Shop our full selection of fitness trackers and sport watches