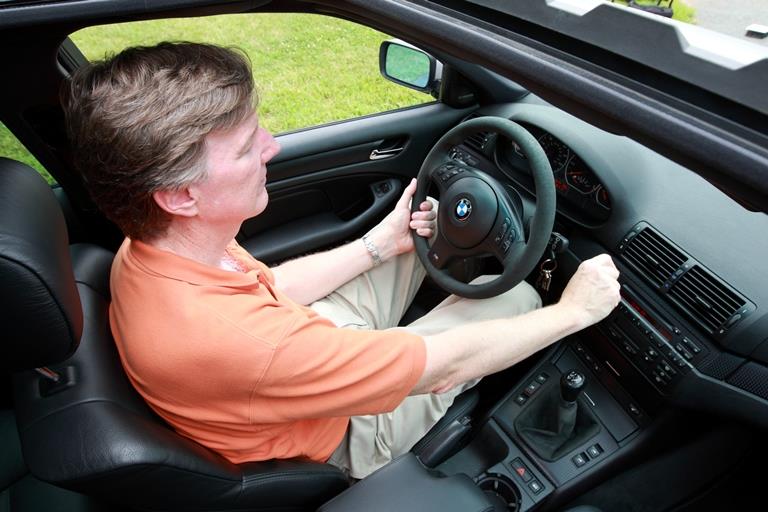 Okay. Your new system components are out of their boxes, installed, and hooked up. Now what? How do you get the most out of your new car stereo system? What kind of hokey pokey do you have to do to get all this gear to sound good?
Put your head in, put your head out,
Put your head in, and shake it all about.
Do the hokey pokey and turn yourself around.
That's what it's all about.
Any combination of players, receivers, amps, and speakers can make noise. But organizing that noise to reproduce pleasant-sounding music takes some time and effort. Far too many systems don't sound anywhere near as good as they could, just for the lack of a little setting-up. The hour or two you spend jumping around and twiddling with knobs and screwdrivers and listening intently to musical detail will be well worth it for the thousands of hours of enjoyment that will follow.
Let's start with the most basic car system, consisting of an in-dash stereo receiver and four speakers. We'll assume that the units under consideration are installed properly. Refer any installation questions to the owner's manuals or, if you bought your gear from Crutchfield, call the tech support number on your invoice. We shall also assume that you will not be driving your car while you're making set-up adjustments. Seriously. Don't do that.
Note: Some receivers come with advanced features such as digital sound processing, automatic equalization, and time alignment.

The Pioneer DEH-S6220BS CD receiver offers tons of adjustability.
Carefully read and follow your receiver's owner's manual and instructions for applying and adjusting those features.
Turn on your stereo. Make sure the EQ, tone controls, the balance, and fade are all set to the middle, or flat.

Start playing a song you know quite well — one you've listened to enough times to know what it's supposed to sound like. Make sure that there's plenty of sonic variety in your selection: lots of very high notes like flutes, brass, and cymbals, lots of mid-range content like piano, guitar, and vocals, and lots of very low notes like bass and drums. Be prepared to listen to it over and over again.

Tune your receiver's fade control until the music comes out of the front speakers only. Then adjust the left-to-right balance to your satisfaction. Note where that setting is. Then tune your receiver's fade control until the music comes out of the rear speakers only. Again, adjust the left-to-right balance to your satisfaction. Note where that setting is. If the balance settings for the front speakers and the rear speakers are the same, leave them. If they're different, set the balance to a compromise between the two settings.

Adjust your receiver's fade control all the way to the front again. Slowly bring up the rear volume with the fade control until your music has a pleasing depth, but still sounds like it's generally coming from in front of you. Some receivers let you control the tone differences between the front and rear speakers. Tune your rear speakers to have a little less treble than your front speakers. This ensures that the music sounds like it's coming from the front, even when the volume is high. (Human hearing locates high notes better than low notes.)

Now consider the tonal qualities of your music. Are the high notes, the mid-range notes, and the low notes all there? Are they in balance? Determine what, if anything, is wrong with the tone before trying to adjust it.

If your receiver has tone-adjusting (EQ) presets, try each to see if one of them makes the music sound better.

If necessary, fine-tune the sound with the receiver's bass, treble, and mid-range controls, or any other EQ adjustments that it has.

Repeat the last two steps using different combinations of presets, bass and treble boosts, and cuts until your music sounds right. The bass should sound full without being "boomy." The highs should be crisp, but not shrill. The mid-range should be smooth and clear. If you spend a lot of time listening and adjusting now, it'll all be worth it later.
If your tone settings look a bit extreme, don't worry about it. Trust your ears. Whichever way sounds best to you is the right way to do it. After all this hokey pokey, you should finally be able to put your head in without turning anything around. And that's what it's all about.
See Tuning Your Subs, for more on How To Tune a Car Sound System.