Stephen D. of Farmington, NM, drives a 2003 Jaguar X-Type, a classy ride if we ever did see one. And as you may have noticed, he's tricked it out a little with some rims and window tint to make it more eye-catching out on the streets. Stephen turned to Crutchfield to help match his X-Type's sound system with its intense looks.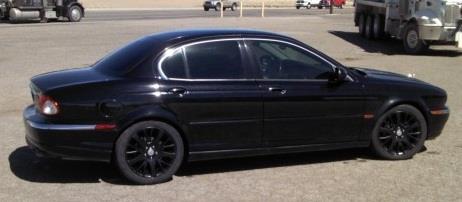 Items installed:
The right gear for the job
"Factory is sufficient, but I enjoy experiencing my music instead of merely listening to it," says Stephen, letting us know that he means business when it comes to his X-Type's audio components. He started off with a pair of Orion 12" subs with an enclosure in the trunk, but then decided to go big with the JL Audio 12w3v3 pair. "I'm very loyal to the JL Audio brand name based on performance and sound quality," he tells us, and we can't really argue with that.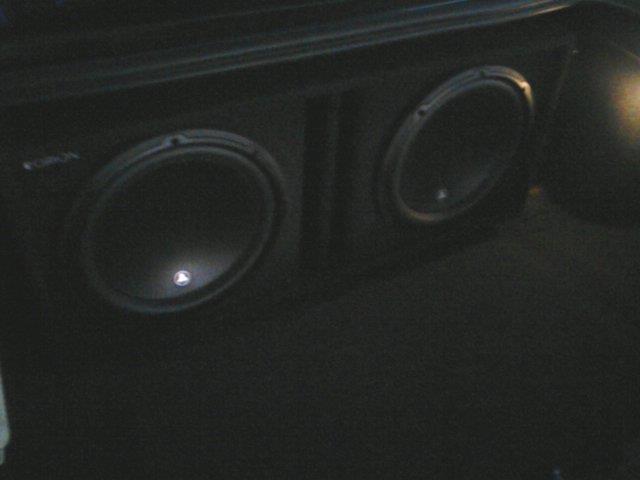 The vented enclosure lets the JL Audio 12w3v3 subs fill Stephen's trunk with loud, boomy bass
The subs are powered by Stephen's Orion amplifier, which is mounted at the rear of the X-Type's back seat. Stephen then added two Dynamat trunk kits to the Jag's trunk lid to reduce rattles and improve bass clarity. He also lined the trunk's sides with Dynamat door kits for comprehensive sonic damping, giving his subs increased efficiency since they won't have to fight to overcome road noise and vibrations. Dynamat kits are a favorite with our advisors for their ability to help improve subwoofer and speaker performance.
Stephen tells us his passengers are usually eager to check out his stereo system and are impressed by what he has "bumpin' in the trunk."
A touch of Alpine in the dash
Stephen wanted a way to incorporate disc-based and iPod® media from the driver's seat. He picked the Alpine IVA-W205 DVD receiver with a 6.5" touchscreen display because Alpine "seems to be the pinnacle of mobile audio applications." With the receiver close at hand, he can jam out to his iPod nano® as well as CDs and DVDs of his favorite music.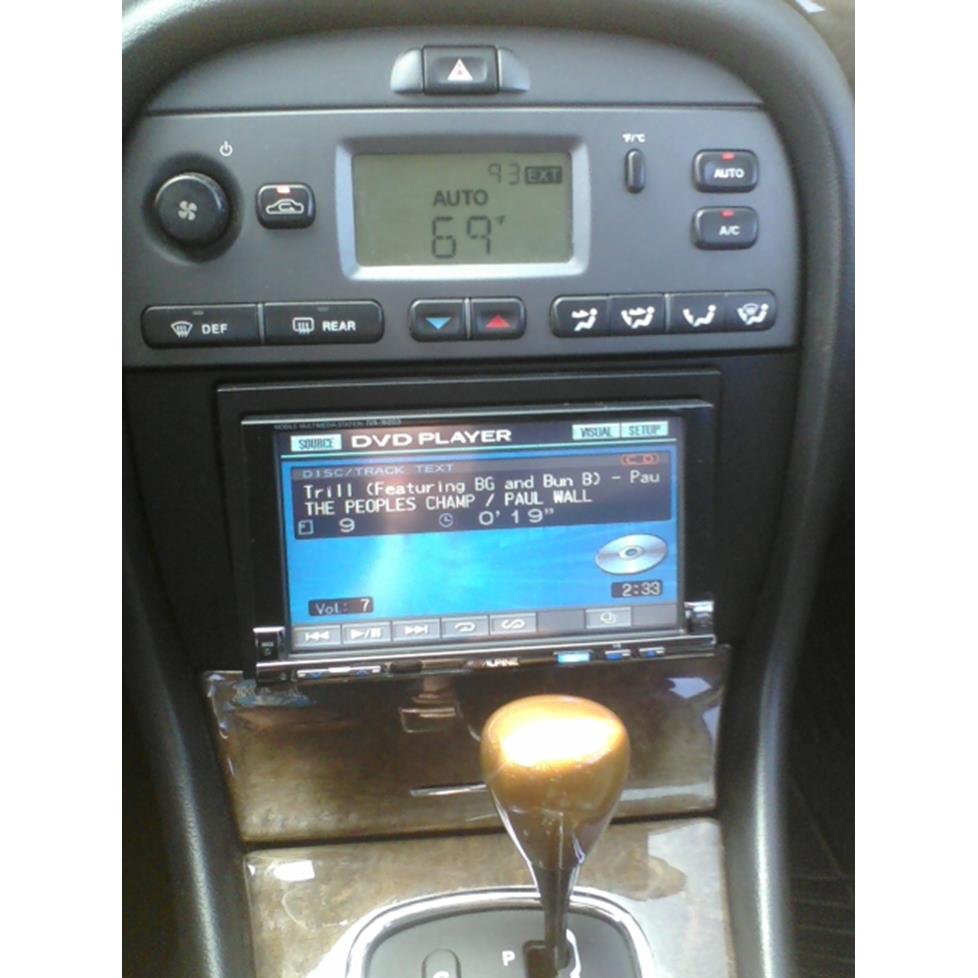 The Alpine IVA-W205 needed customization to fit into the Jag's dash, but now Stephen's got a great-looking multimedia center at his fingers
Stephen also tells us: "The Alpine DVD receiver was the most difficult part of the installation, as the factory dash and mounting kits had to be shimmed and trimmed," to allow the receiver to fit. We think it looks pretty good from here!
Stephen can now roll through the desert experiencing his music rather than just listening to it, thanks to his passion for great car audio and some elbow grease.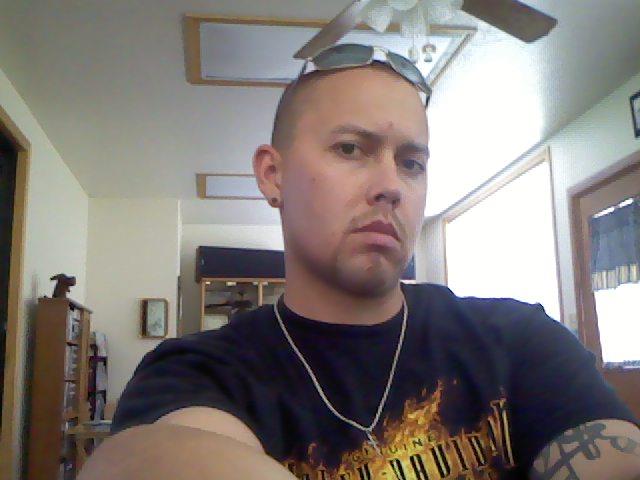 ---
Vehicles in the Custom Car Showroom are submitted by customers and fans, and edited by Crutchfield writing staff. You can find more of these articles on the Showroom main page.