The original Apple Airplay® let you wirelessly stream music from your iPhone® or iPad® to an AirPlay-compatible speaker with better-than-Bluetooth® sound quality. Apple Airplay 2 dramatically expands that capability, making your Apple device the heart of a multi-room audio system. And you can use Siri to control it all with your voice.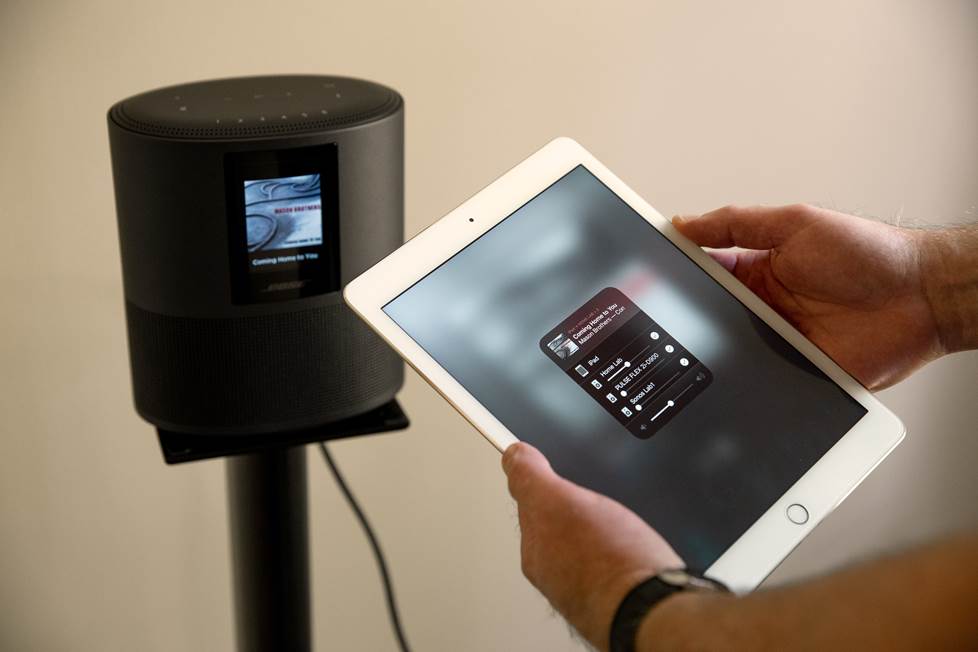 Apple AirPlay 2 lets you remotely control the volume on all connected speakers.
What do I need for Airplay 2?
Your iPhone or iPad must have iOS 11.4 or later to stream audio with AirPlay 2. You'll also need at least one compatible device that can receive AirPlay 2 signals. You can choose from powered speakers, A/V receivers, sound bars, and other devices. And all your AirPlay 2 devices should be connected to the same Wi-Fi® network.
What's the difference between AirPlay and AirPlay 2?
With the original AirPlay, you could only stream to a single compatible speaker with your device. And incoming calls would interrupt the music streaming from your iPhone. AirPlay 2 lets you stream to multiple compatible devices, and allows your music (or video, if you're streaming via Apple TV) to continue if you get a call.
You can stream from an AirPlay 2 device to a single AirPlay speaker. But you can't stream to any AirPlay 2-compatible speakers when you do (and vice versa ).
What's the difference between AirPlay 2 and other multi-room audio systems?
In most multi-room audio systems, music is streamed from a wireless speaker or a compatible receiver to other devices throughout the home. With AirPlay 2, the music is streamed from your iPhone or iPad. So if your iOS device leaves your home network, the music stops on all your AirPlay 2 devices.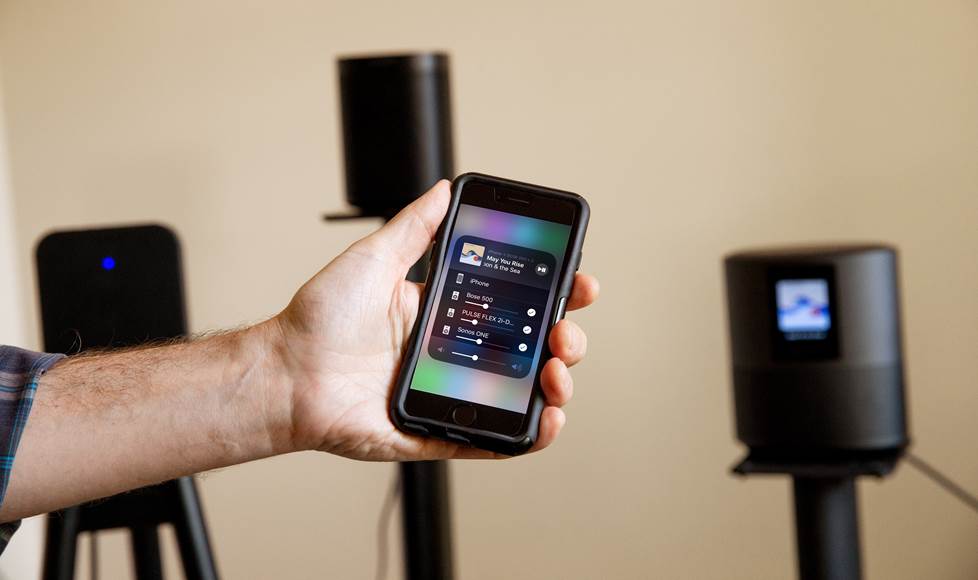 Apple AirPlay 2 lets you stream your music to multiple compatible speakers simultaneously.
Can I play different songs in different rooms with AirPlay 2?
You can, but only if you subscribe to Apple Music. That service allows multiple simultaneous streams. You are limited to titles available through Apple music.
For all other streaming services, you can only play one song at a time — through as many or as few AirPlay 2-compatible speakers as you want.
Learn how to use Airplay 2 on Apple's support site.
Does AirPlay 2 work with TVs?
You can use AirPlay 2 to get better sound from your TV. You have a number of options for streaming audio from your TV to compatible Airplay 2 speakers. So, for example, you can listen to a sports play-by-play as you move through your home.
The Apple TV 4K gives you on-screen access to a number of popular streaming services, including iTunes. It also lets you navigate and make selections with Siri voice commands.
Select 2019 TVs from Sony, Samsung, and LG have Apple AirPlay 2 built-in. With these TVs, you can stream audio without any other AirPlay 2-enabled devices or components.
Any other advantages to AirPlay 2?
All wireless multi-room audio systems are compatible with the major streaming services — Spotify®, Deezer, Pandora®, and more. AirPlay 2 also lets you stream audio from Netflix and YouTube, so you can watch a movie on your iPad and enjoy great sound from your AirPlay 2-compatible speakers.
What products work with AirPlay 2?
Apple's list of compatible devices continues to grow. Select receivers from leading manufacturers, such as Denon, Marantz, Onkyo, and Yamaha are on the list. Also included is Bluesound multi-room audio gear as well as products from Bowers & Wilkins, and Naim.
Sonos One, Play:5, Beam and Playbase are Airplay 2-compatible. The Bose® HomeSpeaker 500, Soundbar 700, and Soundbar 500 also have AirPlay 2 built in.
KEF LSX powered speakers also come with Airplay 2.
Some manufacturers automatically push the AirPlay 2 update to their devices, while others you may need to update manually.
More questions?
Our expert Advisors can help. Call or chat with us today. Free lifetime tech support is included with every Crutchfield purchase.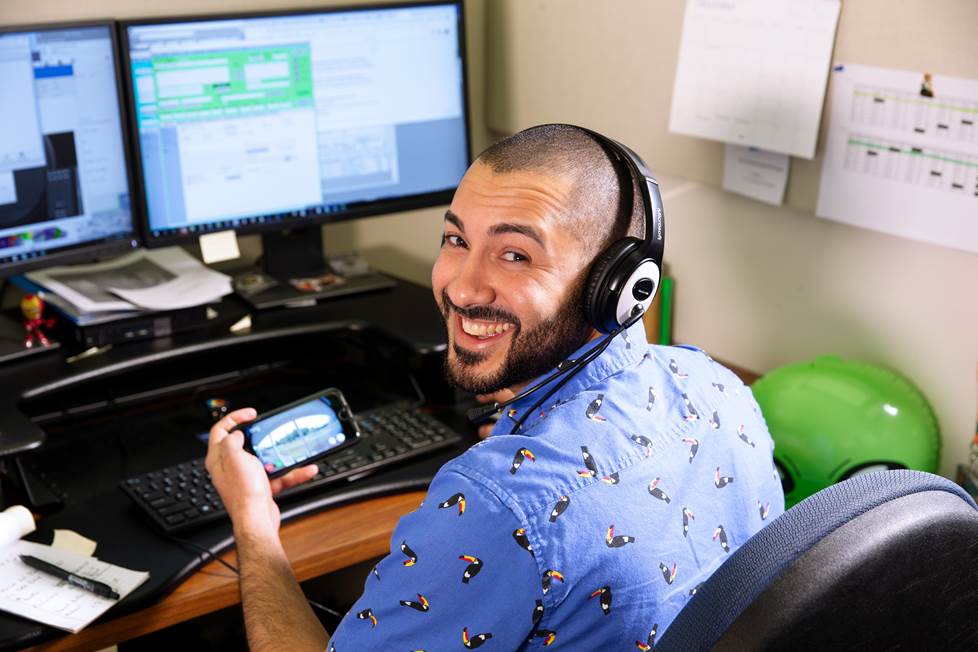 Stay tuned for further details and developments.