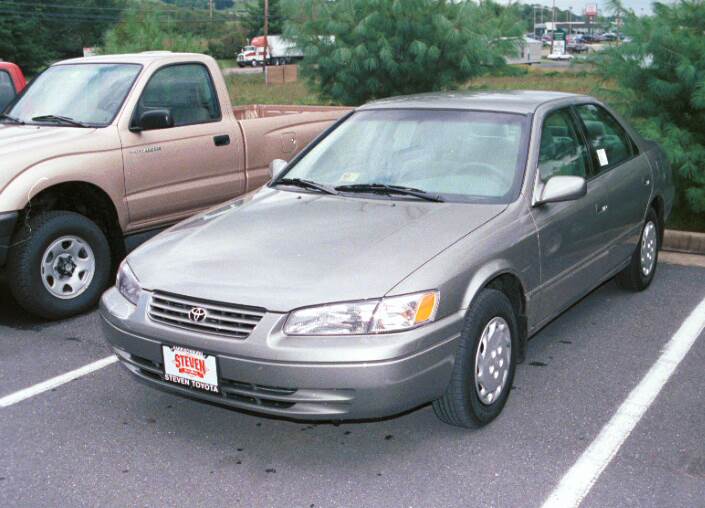 In brief: This Crutchfield Research Garage article gives you an overview of your Camry's stock stereo system and your aftermarket upgrade options. We'll tell you all about:
Then, use our vehicle selector to find the gear that will fit your Camry.
Overview of the Toyota Camry
There aren't many 20 year-old sedans getting a lot of search interest on our site, but that's just one of the ways this near-antique Camry seems to defy both time and logic. Whether it's because these cars are dirt-cheap or because they're apparently un-killable or something else is up for debate, of course, but a good old car is still a good car. As long as people still want to put new stereos in old Camrys, we'll be happy to help.
The 1997-2001 Camry is also a reasonably easy car to work on (mostly, see below), so if you're interested a stereo upgrade and thinking about doing the job yourself, that's good. You'll need some basic tools and some patience, but you can do this.
We'll make sure you get the gear that's right for you and your Camry, plus we'll give you the information you need to do the job right. And if you have questions during the installation, your Crutchfield purchase includes free tech support for the life of the gear.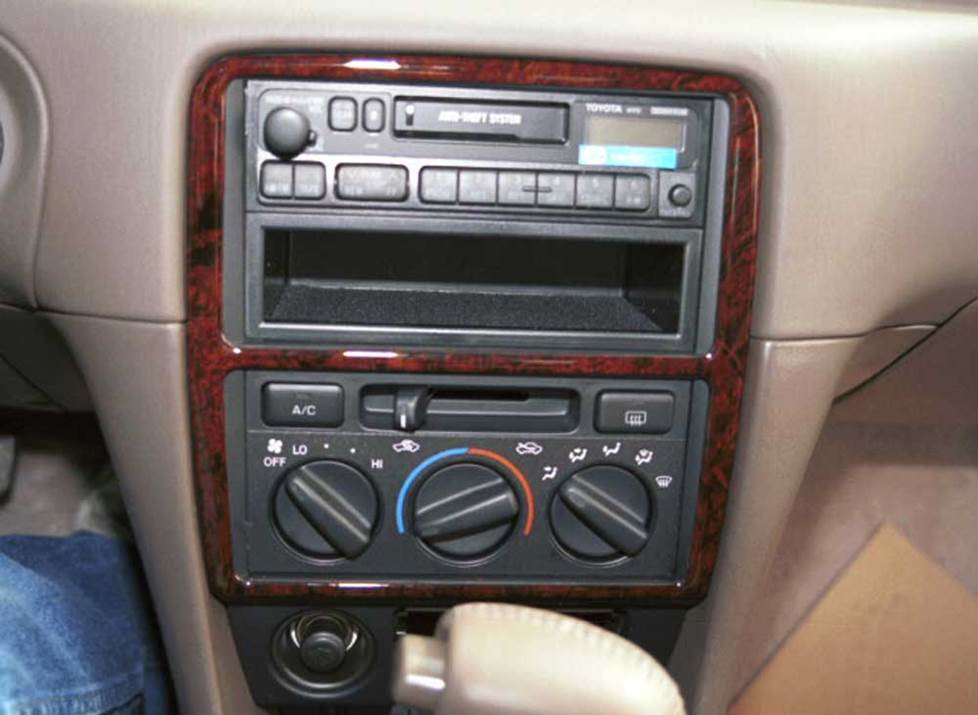 The Camry offered two types of radios, one with a pocket (shown here) and one without (Crutchfield Research Photo)
The factory stereo system
The stock radios vary a bit, in that there's one with a pocket underneath and one larger one without a pocket. If the pocket below the factory radio is not present for whatever reason, you can acquire a replacement model from Crutchfield.
The Camry's factory speaker array is pretty basic, with 6-1/2" models in the front doors and 6"x9" speakers in the rear deck. The 6-speaker system adds front door tweeters and an amplifier. All of them are absolutely ancient in speaker terms, so we probably don't have to tell you that an upgrade is way past due.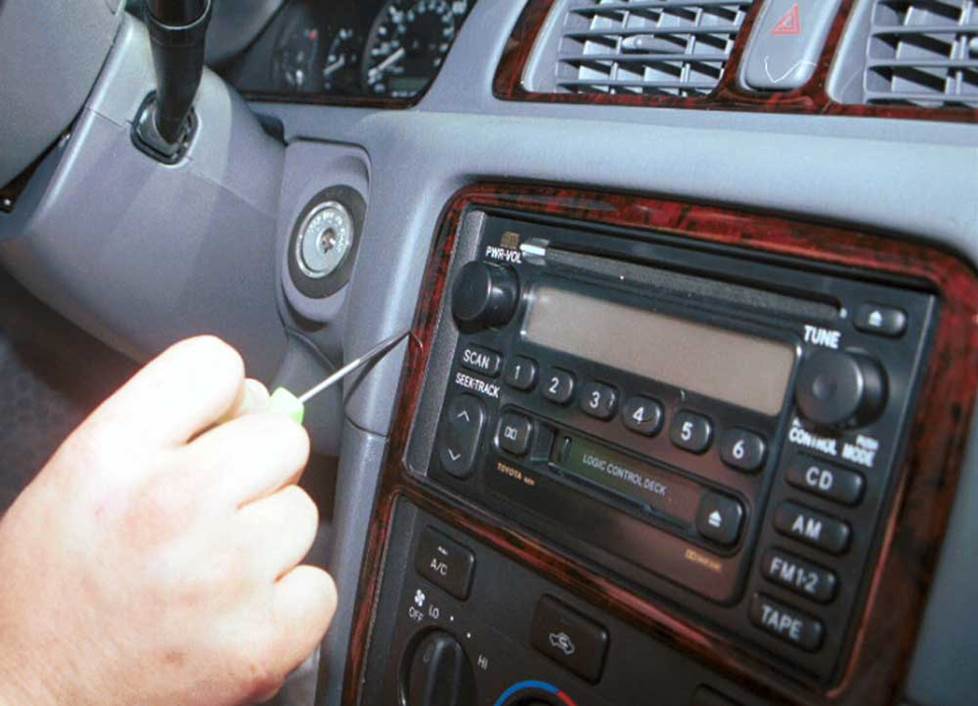 Whichever radio you're working with, the removal and replacement process is reasonably uncomplicated. Nowadays, we'd recommend a panel tool for this job, though. (Crutchfield Research Photo)
Removing the factory radio
Before you do any work on your car's audio system, you'll want to set the parking brake and disconnect the negative battery cable to prevent any electrical short. Once that's all straight, you're good to go.
You'll need to remove the ashtray and the trim panel around the receiver. The process varies a bit, depending on whether you own a 1997-98 Camry or a 1999-2001 model. Either way, the job's not all that hard, but you'll want to be patient when you're using your panel tool to remove the trim panels. All the disassembly details can be found in the Crutchfield MasterSheet™ (a $10 value) that we include free with your stereo or speaker purchase.
As for installing your new stereo, all those details will be found in the instructions included with the dash kit and wiring harness adapter. Those are available at a nice discount when you buy your stereo at Crutchfield.
If your car has tweeters on the sail panels, that means it also has an amplifier that's located behind the passenger's kick panel. The factory wires come out of the amp and run back to the radio location. The wires plug into two connectors in the right side of the radio cavity.
If the connector at the factory radio does not match the included Crutchfield harness, disconnect them and use the connectors that mate with the Crutchfield connectors. This will bypass the factory amp, which is pretty tired at this point, anyway.
Tools needed: Panel tool, 10mm socket, ratchet, and extension
Read our Car Stereo Buying Guide for shopping tips and advice.
Shop for car stereos that fit your Toyota Camry
Steering wheel audio controls
In most cases, it's relatively easy to retain your Camry's steering wheel audio controls when you install a new stereo. When you enter your vehicle information, our database will choose the adapter you need to make your factory steering wheel controls work with your new receiver.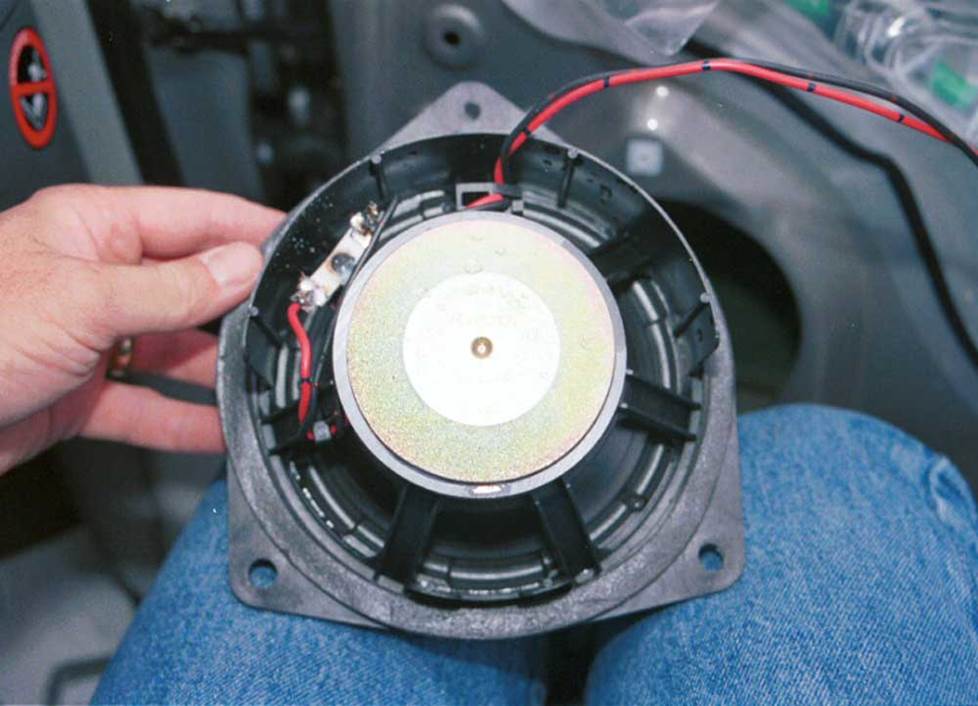 Replacing the old stock speakers will bring great new sound to your Camry (Crutchfield Research Photo)
Removing the factory speakers
At this point in your car's life, a speaker upgrade will make a huge difference in your sound quality, even if you decide to keep the stock radio. They're not hard to deal with, but there are a few steps involved, so it's important to work carefully and stay organized.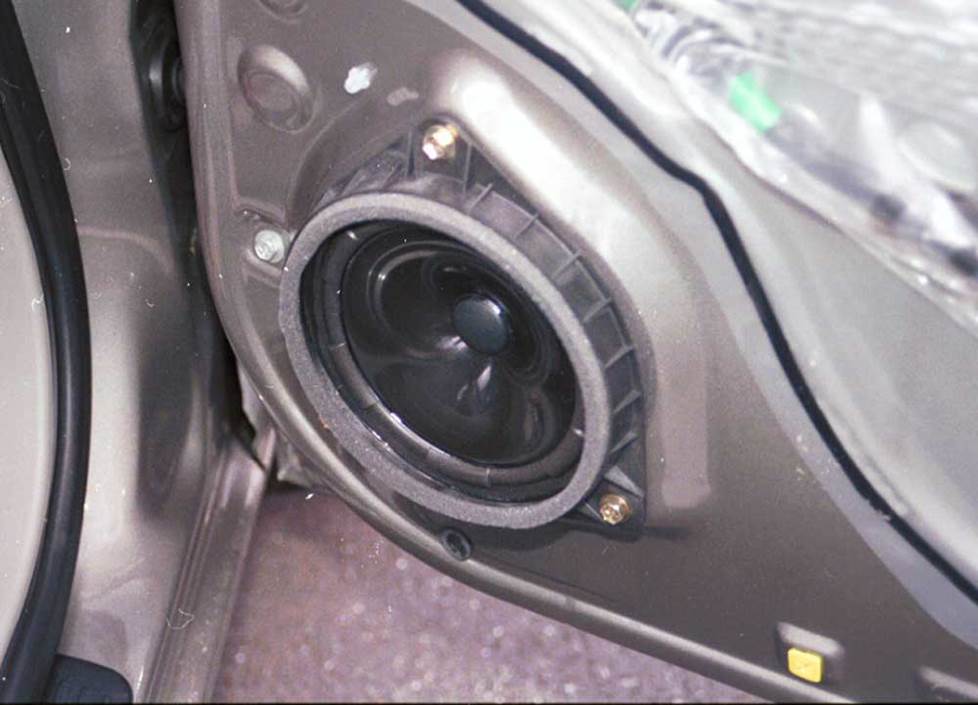 You'll need to remove the door panels to get to the Camry's door speakers (Crutchfield Research Photo)
Removing the door speakers
The Camry's door speaker array consists of 6-1/2" door speakers and, in some models, tweeters that are mounted in the sail panels. The removal and replacement process isn't all that difficult, but there are a few steps involved, so work carefully and follow the instructions in your Crutchfield MasterSheet.
You'll need to remove the door panels to reach the big speakers, and while that's not hard, you will have to remove several screws and clips along the way. It's really important to keep all of them handy and organized, since you'll need them to put the doors back together when you're done.
You'll need speaker mounting brackets to install your new 5-1/4" or 6-1/2" aftermarket speakers, and we'll include them with your Crutchfield speaker purchase. You'll need to drill new mounting screw holes to install your new speaker/bracket combo and while this isn't massively difficult, you are drilling a hole into your car door. Work carefully, know what you're drilling into, and wear eye protection.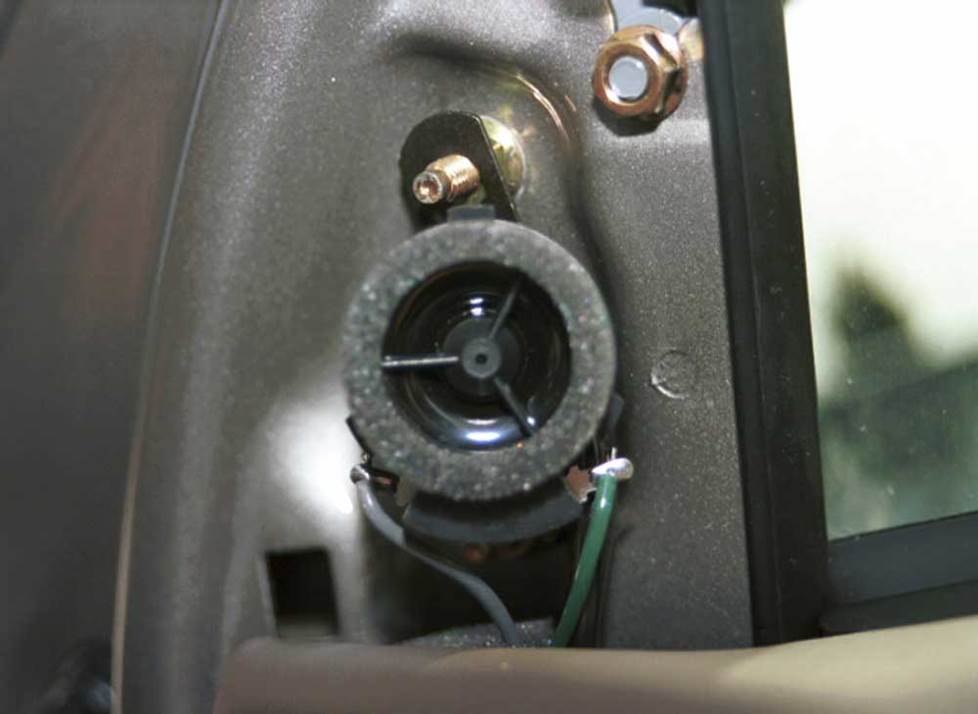 The optional tweeters are behind the sail panels, so they're easy to get to (Crutchfield Research Photo)
Another challenging aspect of this upgrade is that the wiring harness in the door ends 18" from the bottom of the speaker. Each door's factory speaker wires must be extended another 36" to reach the aftermarket speaker. We have speaker wire, of course, and if you have questions about this or anything else, our expert Crutchfield Advisors are here to help you.
If your car has sail panel tweeters, there are aftermarket separates and component tweeters that'll work here, but you'll need to secure them using hot glue, silicone, or our universal backstraps. Also, a wiring harness is not available for this location, so you'll need to splice, solder, or use Posi-Products speaker connectors to connect them to the car's wiring.
Once you've installed your new door speakers, you'll want to test them to make sure they're working properly. If they are, check that the wires aren't interfering with window operation and also test the window and door/lock operation. If all is well, you can start putting the doors back together by doing the disassembly process in reverse.
Tools needed: Phillips screwdriver, panel tool or flat blade screwdriver, drill and 1/8" bit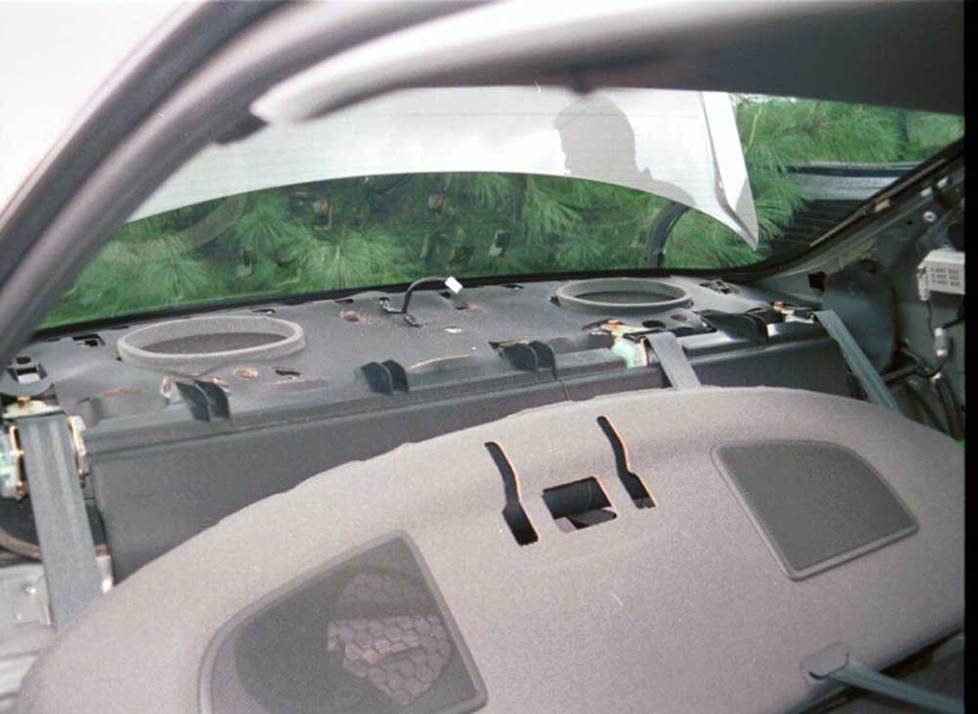 Getting to the Camry's rear deck speakers takes a bit of work, but the effort will be worth it (Crutchfield Research Photo)
Removing the rear deck speakers
Rear deck speakers can be a bit of a challenge in most car audio installations. This Camry is no exception, though it's a whole lot easier than some we've seen. You'll be working in both the back seat area and the trunk, and while none of the individual steps are all that hard to do, some contorting and wriggling will be involved.
You'll need to drill new screw holes to install aftermarket 6"x9" speakers back here, so work carefully and wear eye protection. Smaller speakers can be installed with the help of a mounting bracket, which we'll include with your Crutchfield speaker purchase.
All the step-by-step disassembly details will be found in your Camry's Crutchfield MasterSheet. Once the new speakers are connected and secure, test to make sure they're working. If they are, you're ready to reassemble the deck area by reversing the disassembly steps. As you're doing that, make sure the seat belts are secured and working properly. You'll also want to double-check the brake light wiring connection and test the light.
Tools needed: Panel tool or small flat blade screwdriver, 10mm and 12mm sockets, ratchet, and extension
Read our Car Speakers Buying Guide for more information.
Shop for speakers that fit your Toyota Camry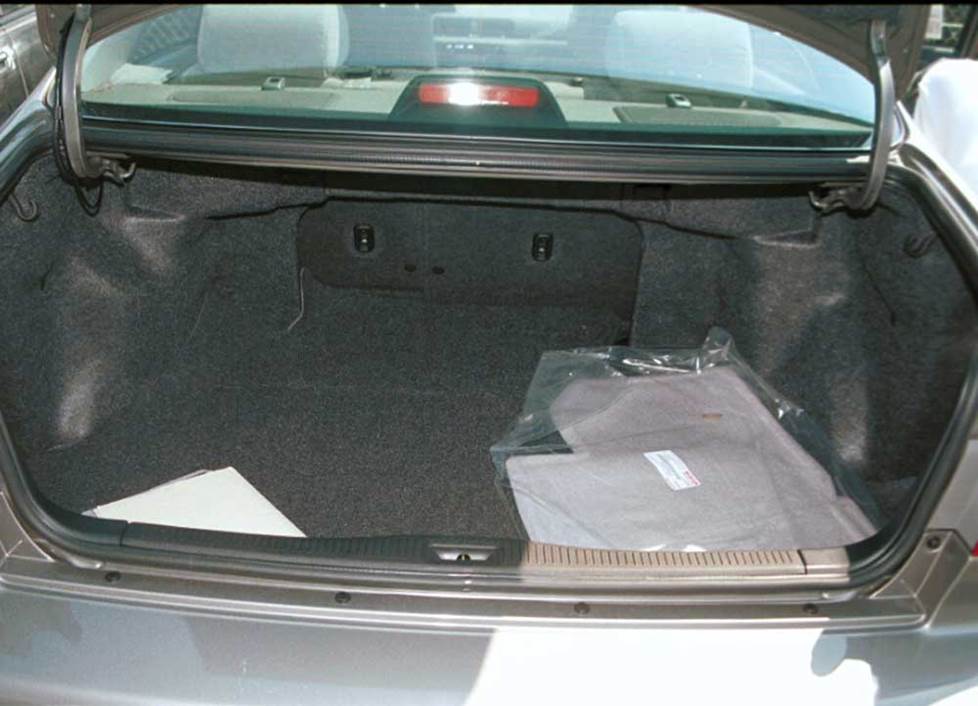 If you want big bass, there's space available in the Camry's trunk (Crutchfield Research Photo)
More bass in your Camry
If you like big bass, the Camry's trunk gives you some room for boom. If you're thinking about a subwoofer enclosure, you'll have a 40"W x 12"H x 34"/35" D space to work with.
Then again, if you still need your trunk for groceries and luggage and whatnot, you might want to consider a more compact powered subwoofer.
Learn more about building a bass system in our Car Subwoofer Buying Guide.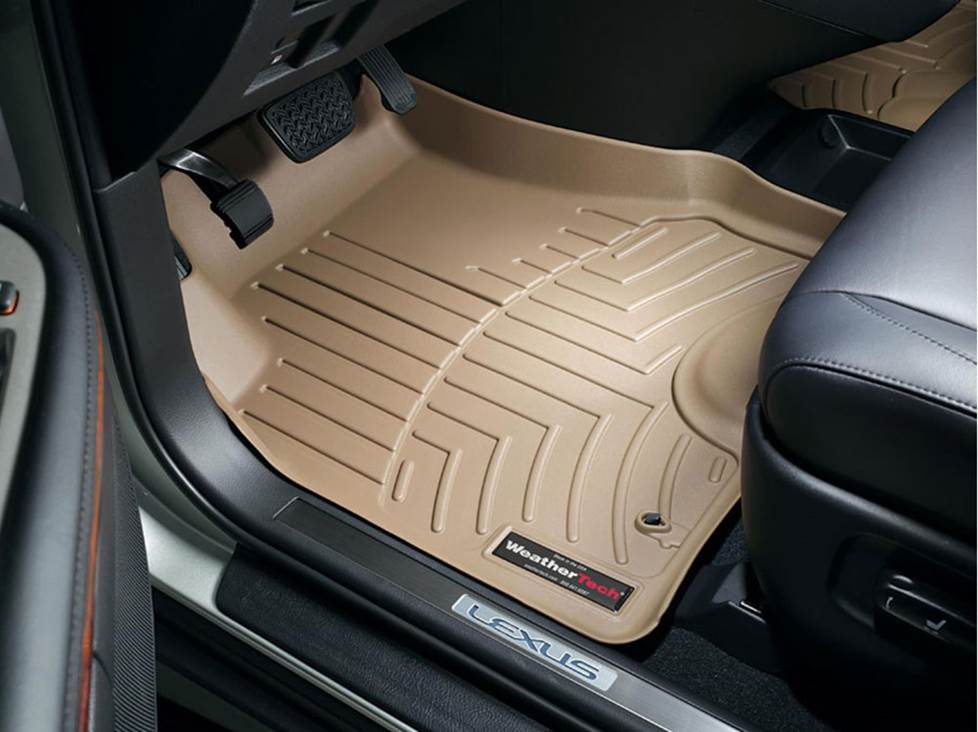 New floor mats will look great, plus they'll protect your Camry's carpeting
Other options for your Camry
Here are a few other ways to improve the comfort, convenience, and safety of your Camry.
Protect the carpets with WeatherTech floor liners
It's easier than you think to mess up your Camry's interior while you're going about your daily business. Floor mats and liners from WeatherTech will help protect your car's carpeting from dirt and damage. And if they're already dirty and damaged, these mats will cover it up and make your car's interior a nicer place to be.
Bluetooth® and satellite radio adapters
If you don't want to replace the Camry's factory receiver, you can still add versatility and great sound to your system. We offer several adapters that will allow you to add Bluetooth capability for calls or streaming music from an iPod, MP3 player, or satellite radio with the factory stereo.
Dynamat
The Dynamat 10435 Xtreme Door Kit is the perfect way to seal in sound. This heavy-duty insulating material is easy to install, and it really makes a difference. One kit will take care of the front doors. If you install a big sub in your Camry, you might want to line the trunk lid as well.
Protect your stuff with a security system
Installing a security system in your Camry isn't easy (security systems rarely are), but it's less complicated than it could be. Our Crutchfield Advisors can help figure out what you need to get the job done, but we usually recommend taking your car and new gear to a professional security system installer.
Let's get started!
Ready to shop? Use our vehicle selector to find the gear that will fit your car or truck. If you have questions, give us a shout via phone, chat, or email