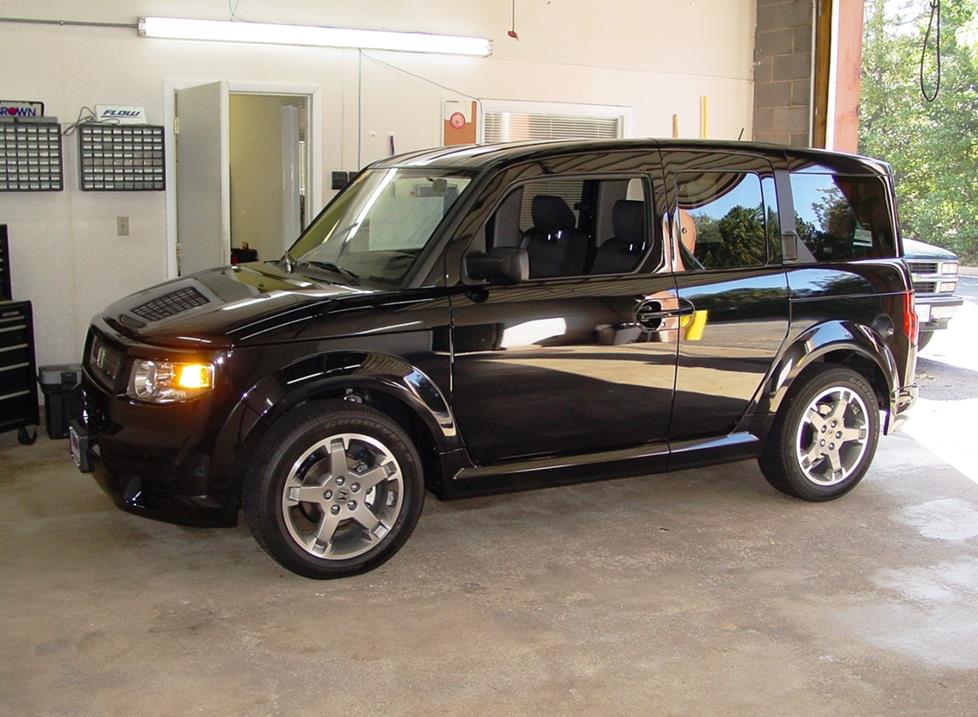 In brief: This Crutchfield Research Garage article gives you an overview of your Element's stock stereo system and your aftermarket upgrade options. We'll tell you all about:
Then, use our vehicle selector to find the gear that will fit your Honda.
Overview of the Honda Element
The Element was designed to appeal to those hip, active twenty-somethings who spent their days skateboarding, mountain biking, and updating their Facebook pages. Much to Honda's surprise, the typical customer turned out to be an actual grown-up with a job, a home and a dog. In other words, the target demographic's parents. We imagine this led to some very interesting discussions around the marketing department water cooler.
Grown-ups have active lives, too, and the Element can handle just about anything you throw at it or in it. The tall, boxy shape holds a lot of stuff, and the clever door arrangement and low step-in makes it easy to access your kayak or your latest haul from the local mega store.
Detailed stereo and speaker removal instructions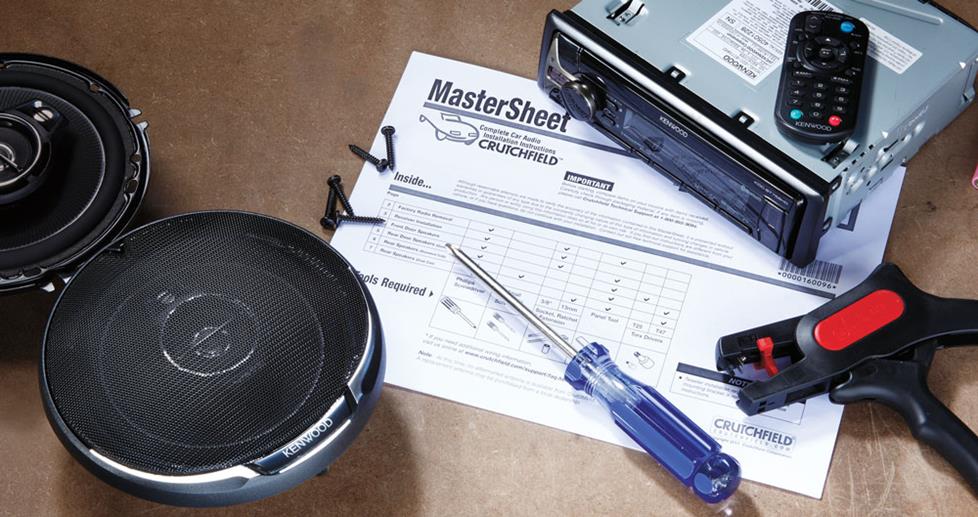 With step-by-step disassembly instructions and plenty of up-close, detailed photos, our exclusive
Crutchfield MasterSheet
™ takes the guesswork out of removing the factory stereo and speakers. It's free with your Crutchfield order, or you can purchase one separately for just $9.99.
The Element won't carve up curvy roads like an Acura NSX, but it handles better than you'd imagine and it isn't as slow as it looks. Plus, it also has a certain quirky charm that should serve it well in the years to come. We've already heard it compared to the legendary VW Microbus, which makes a certain amount of sense. Current and future jam band fans, your chariot awaits! Whether your musical tastes run to Phish or Pharrell, the Element is a very nifty vehicle that offers a great starting point for a truly impressive car audio system.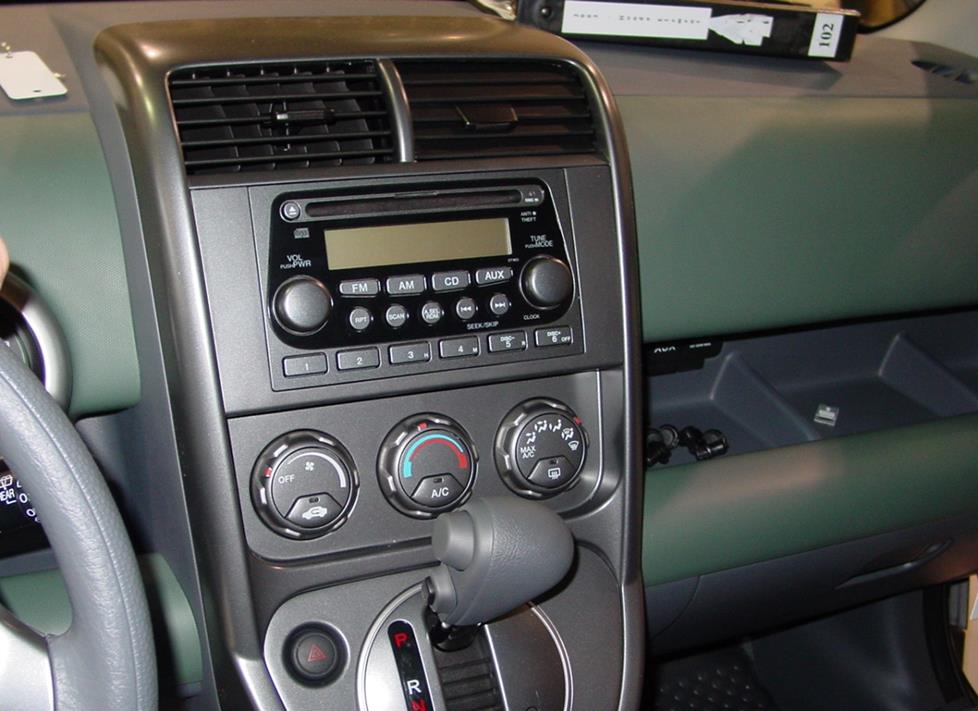 The Honda Element's factory radio (Crutchfield Research Photo)
The factory stereo system
The Element's stock radio went through some styling changes over the years, but there were only minor variations in the basic dimensions and connections. Buyers could choose from a 4-speaker system or a 7-speaker system, though the head units stayed the same.
A single-DIN or double-DIN stereo will fit into the cavity with ease, though you will lose factory XM capability when you replace the factory radio. If you're a satellite radio fan, you can easily restore that feature with a SiriusXM Ready receiver or a dock and play tuner.

The Element offers plenty of space for double-DIN receivers (Crutchfield Research Photo)
Replacing the factory radio
Swapping out the old radio and installing a new unit is relatively simple in the Element. Use a panel tool to release the clips on the receiver trim panel; then gently pop it out. This isn't difficult, but any time you're working with potentially brittle plastic parts, it pays to be careful. Once the panel's off, remove the four Phillips screws securing the radio to the dash, disconnect it, and remove it.
You'll need a mounting kit to trim out the new radio, a wiring harness that allows you to connect your new radio without having to cut the Element's factory wiring, and an adapter that connects the Honda antenna to your new radio. When you purchase your stereo at Crutchfield, you'll get a very nice discount on these installation parts, along with our free step-by-step instructions.
If you're planning to keep the factory radio and upgrade your system with a Bluetooth, satellite radio or iPod adapter, you'll still have to remove the factory radio. When you hook everything up again, you'll need the Honda radio security code. If you can't find this code (it might be written in your owner's manual), the radio must be unlocked at a dealership.
Tools needed: small flat blade screwdriver, Phillips screwdriver, panel tool
Read our Car Stereo Buying Guide for shopping tips and advice.
Shop for car stereos that fit your Honda Element
Steering wheel audio controls
In most cases, it's reasonably easy to retain your Honda's steering wheel audio controls when you install a new stereo. When you enter your vehicle information, our database will choose the adapter you need to make your factory steering wheel controls work with a compatible aftermarket receiver.

The Element's front speakers are easy to reach and replace (Crutchfield Research Photo)
Replacing your factory speakers
The Element's main speakers are identical 6-1/2", 4-ohm models located in the front and rear doors. These speakers can be replaced with 5-1/4" or 6-1/2" aftermarket models.
Getting to the speakers is remarkably easy in the Element. Front or rear, all you have to do is use a panel tool to carefully pry out the speaker grille and release the clips. Next, remove the three Phillips screws securing the speaker, pull it out and disconnect it. Beats the heck out of removing an entire door panel, believe us!

Cut out the plastic panel in the rear of the opening (Crutchfield Research Photo)
Once the speaker is removed, you'll see a plastic panel at the rear of the cavity. You'll need to cut that out with a hacksaw to create the magnet depth needed for your new speaker. You'll also need to cut away the back portion of the speaker grille. This isn't difficult, but take your time and work carefully.

You'll need to do a bit of trimming on the Element's speaker grilles (Crutchfield Research Photo)
With those tasks accomplished, your new speaker will fit comfortably behind the grille. The wiring harness and adapter brackets (needed if you're installing 5-1/4" speakers) are available at a discount with your Crutchfield speaker purchase.
If you install aftermarket 6-1/2" speakers, you'll need to drill new mounting screw holes. Take the new speaker, hold it in place, mark the spots for the new holes and drill, baby drill—but only after taking all necessary safety precautions. Whenever you're cutting or drilling in a vehicle, you need to be aware of things such as wiring, windows, and safety devices. Always check cutting/drilling depth and location to minimize the risk of damaging the car or yourself.
Tools needed: small flat blade screwdriver, Phillips screwdriver, panel tool, hacksaw, drill and 1/8" drill bit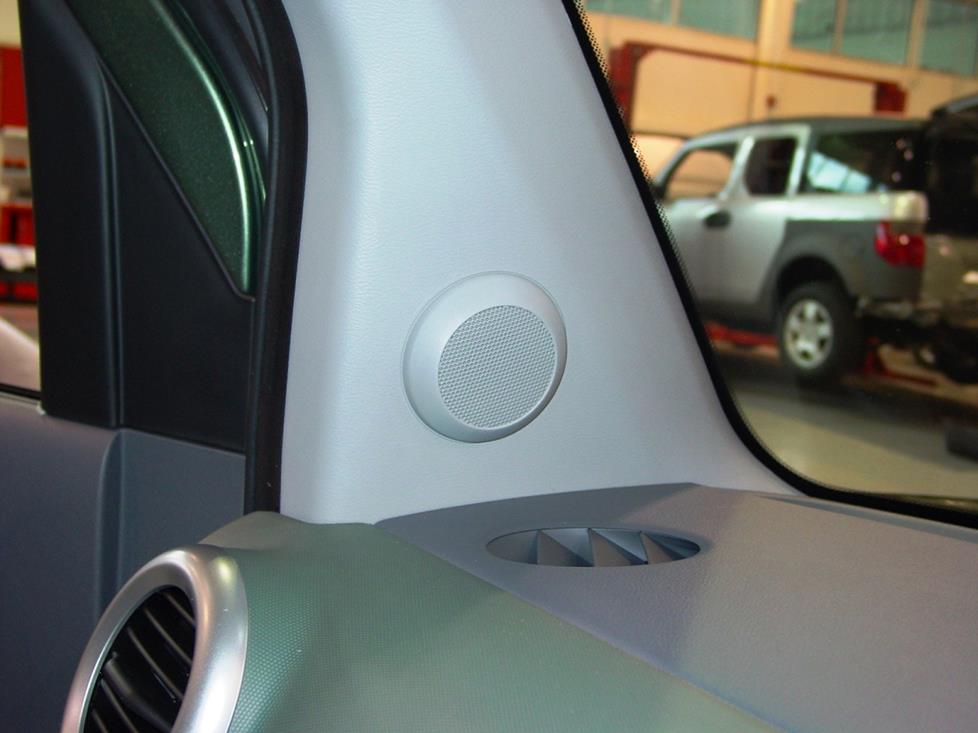 A handy location for a tweeter (Crutchfield Research Photo)
Tweeters
There's a handy tweeter grille on the A-pillar, whether your Element is equipped with factory tweeters or not. This is an excellent reason and/or excuse to install a set of component speakers. If you're upgrading a 4-speaker system, you'll be amazed at how much the sound stage improves. If you're stepping up from a factory 7-speaker system, you'll still be impressed at how much better your music sounds with aftermarket component speakers.
To install the tweeters, you'll have to fabricate new brackets or use our universal backstrap to secure the new tweeters. Since there is no wiring harness available, you'll need to splice into the factory wiring or use Posi-Products speaker connectors. If you don't have a factory tweeter at all, you'll need to run wire to this speaker location.
Read our Car Speakers Buying Guide for more information.
Shop for speakers that fit your Honda Element
Bass in your Honda Element
The factory dual voice coil subwoofer, available on the 7-speaker versions of the Element, is a 6-3/4", 4-ohm (2 ohms per voice coil) unit located on the floor below the center of the dash. Replacing it is either reasonably easy or ridiculously hard. The dividing line between the two extremes is, appropriately enough, the center console.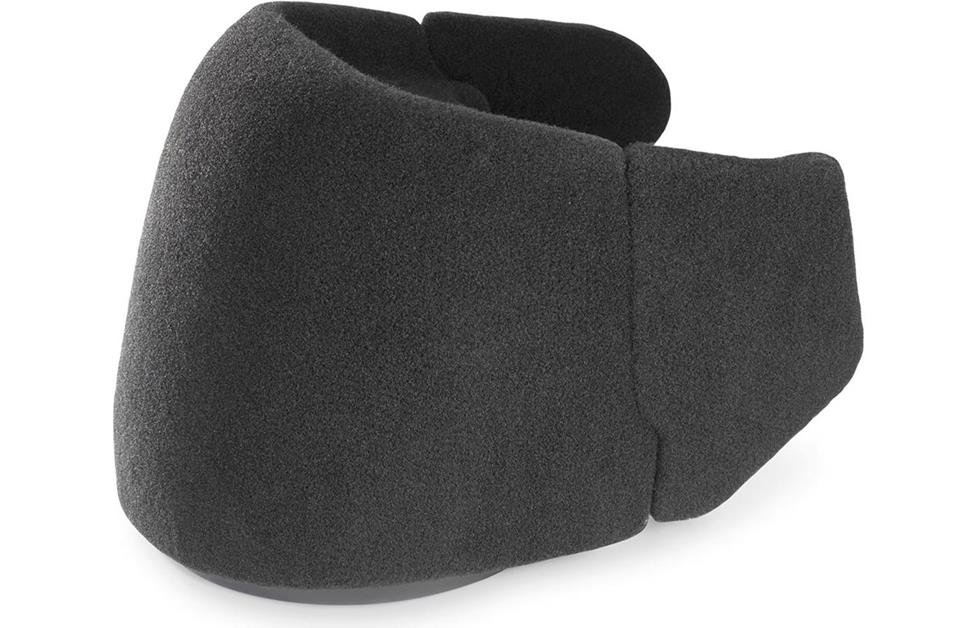 This JL Audio Stealthbox fits the Element perfectly
The easier version
For the console-free version, you'll start by finding the pushpins on the lower rear of the subwoofer panel. Push in, pry out; repeat on the other side. Next, you'll carefully pry the panel towards the rear of the vehicle to release the clips and remove it. Remove the six Phillips head screws securing the speaker, disconnect the harness and remove.
A 6-3/4" speaker fits perfectly, but you can also use 5-1/4" or 6-1/2" units here if you don't mind drilling new mounting screw holes. A speaker adapter bracket is required for the smaller models, and it's included with your Crutchfield purchase. A wiring harness is not required.
Another way to add up-front bass is a JL Audio Stealthbox. This custom-fit box contains one 10" JL audio subwoofer in a sealed enclosure. It fits right into the space occupied by the factory front sub or the storage bin found on 4-speaker models.
The Stealthbox looks and sounds terrific, but this is not an easy installation. Unless you have extensive car audio experience, we'd suggest that you turn it over to a professional.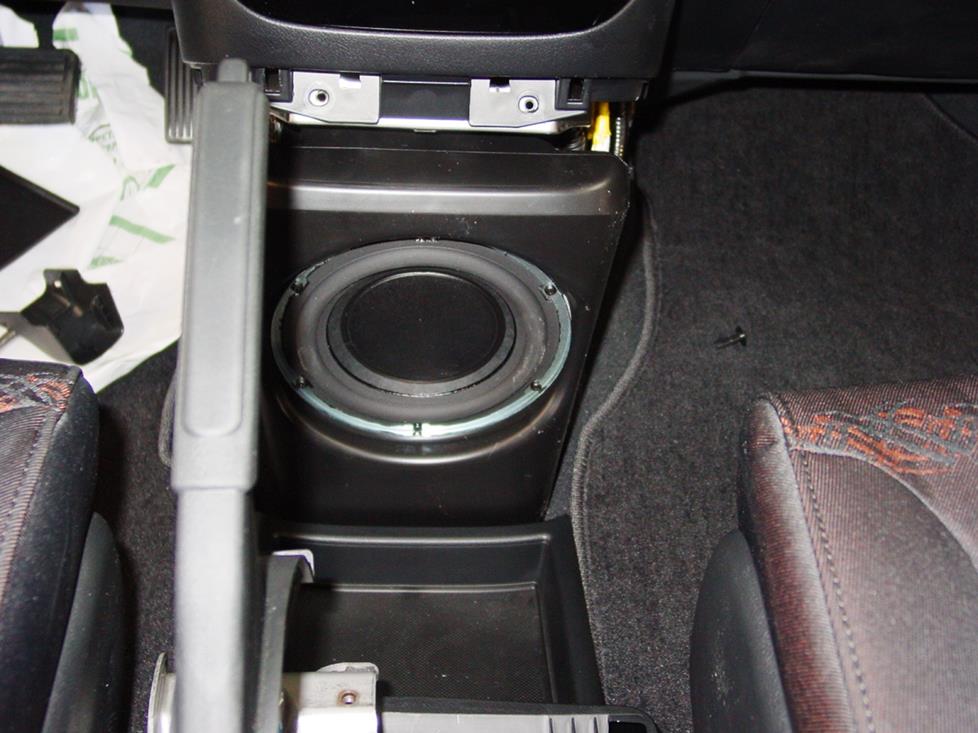 Getting to this sub means removing the console. That's not an easy job. (Crutchfield Research Photo)
The difficult version
Speaking of "not easy," there's the console-equipped SC model. Getting to the sub means removing the console—a 14-step process. And once you've replaced the sub, you have to put the whole puzzle back together again. We've done this, and if our editor would let us, we'd re-type the last sentence of the previous paragraph in all caps. If you're going to replace this speaker, make it worth your while by investing in the best replacement piece you can possibly afford. The JL Audio Stealthbox does not fit this version.
If you want to add even more bass, the Element gives you plenty of room to work with in the rear cargo area. The space available for sub-box mounting measures 42" W x 24" H x 24" D at bottom, 22" at top, so if you're thinking about boxing up a good-sized set of component subs, you're in luck.
Learn more about building a bass system in our Car Subwoofer Buying Guide.
Shop for vehicle-specific subwoofers for your Honda Element
Other options for your Element
There are plenty of other ways to enhance your Element. Here are a few suggestions:
Add an amp (or two)
A new 4-channel amplifier will help you get the most out of your new speakers. You'll get cleaner power (and a lot more of it), which will result in much, much better sound. A mono amp can provide the juice you need for your new rear deck subwoofer, too. Learn more about adding amps to your system in our Car Amplifier Buying Guide.
Noise control
Part of the Element's charm is the uncarpeted, easy-to-clean floor. This is great for anyone with an active, outdoors lifestyle or dogs or both, but it's not great for acoustics. Installing Dynamat in your Element will reduce squeaks, rattles and road noise, allowing you to hear your new stereo in all its glory.
A vehicle as boxy as the Element is going to generate a fair amount of wind noise on the highway. A set of wind deflectors from WeatherTech will help reduce the howl and improve your sound.
Remote start and security systems
Adding remote start capability to your vehicle lets you warm it up in the winter or cool it down in the summer. The iDatastart system is incredibly convenient and makes it easier than ever to install a remote start system, so we highly recommend it. The module requires a vehicle-specific T-harness (sold separately) to connect with your vehicle's computer, security, and ignition systems, so we ask that you call to order so that we can make sure you get the right harness for your ride.
You can also talk to your Crutchfield Advisor about a security system. They're not as easy to install (we usually suggest letting a professional do the job), but we can help you choose a system that'll work in your vehicle.
Let's get started!
Ready to shop? Use our vehicle selector to find the gear that will fit your car or truck. If you have questions, give us a shout via phone, chat, or email