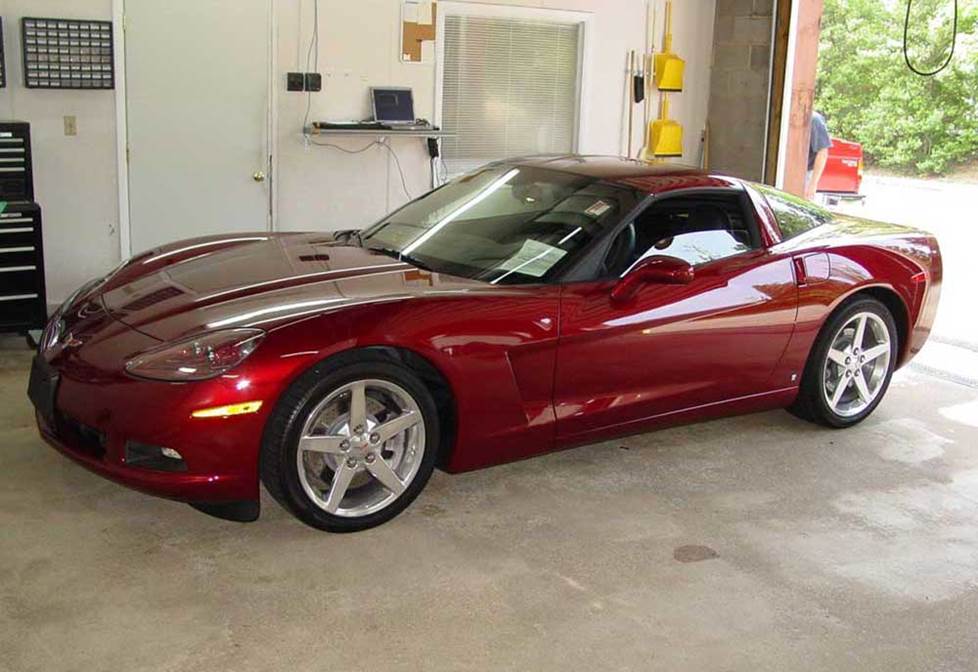 In brief: This Crutchfield Research Garage article gives you an overview of your Corvette's stock stereo system and your aftermarket upgrade options. We'll tell you all about:
Then, use our vehicle selector to find the gear that will fit your car.
Overview of the Corvette
The Chevrolet Corvette has long been regarded as "America's One True Sports Car." With the C6 generation, the keepers of the Corvette flame stopped settling for being the best in America by default, and got serious about beating the best in the world on merit.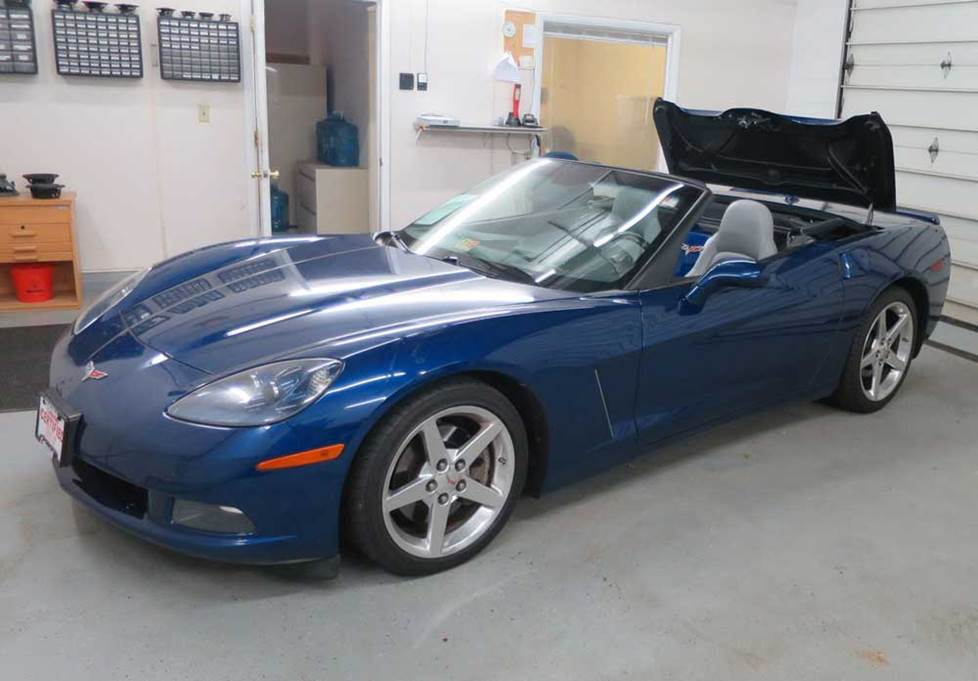 Multiple class wins at places like Le Mans and Sebring proved that this Corvette was a true world-beater on the racetrack, while continual development and jaw-dropping performance models like the 638-horsepower ZR1 made the C6 a serious player in the global supercar marketplace.
If you like to get out and exercise your Corvette as often as you can, a new stereo system is a great way to make a terrific drive even better. Whether you want to swap out your whole system, or just get the most out of the system you have, we can help you find a way to make your "one true sports car" sound truly awesome.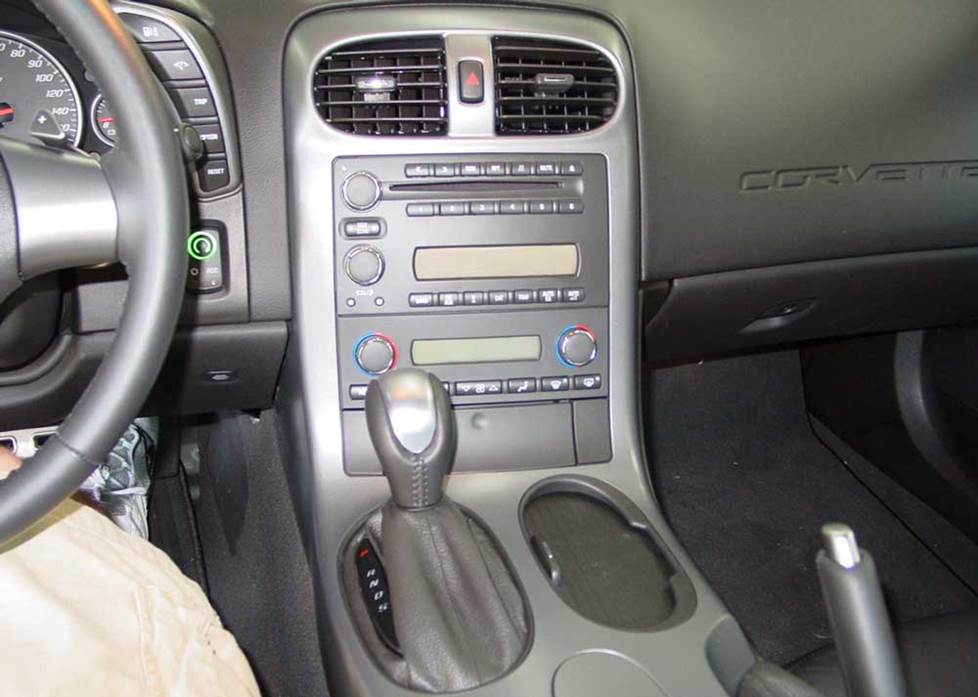 The Corvette's base radio (Crutchfield Research Photo)
The factory stereo system
Despite yearly tweaks and improvements, the interior of the C6 was the target of much media nitpicking. Interiors are very subjective things, though, so what feels like a ten-hour flight in coach for one driver could feel like a trip to the spa for another. If you're reading this, you're probably quite comfortable in your car. That said; you're probably getting tired of the factory stereo, a generally unloved system that isn't getting better with age.
The Corvette's basic stereo system was a 7-speaker single-disc AM/FM/CD/MP3 player with optional navigation functions. OnStar® was available, of course, and later years saw the addition of XM satellite radio, MP3 input, Bluetooth® connectivity, and an in-dash 6-CD player. That's all good stuff, but the stereo as a whole still wasn't up to the world-class standards set by the rest of the car.
In 2012, a 9-speaker AM/FM/SiriusXM/DVD/navigation system from Bose® appeared on the Corvette's options list. This system added corner dash tweeters wired in parallel with the front door mid-range speakers. We've researched this model, and found that these tweeters could not be removed without damaging the dash. Other than that, the instructions below hold true for all C6 models.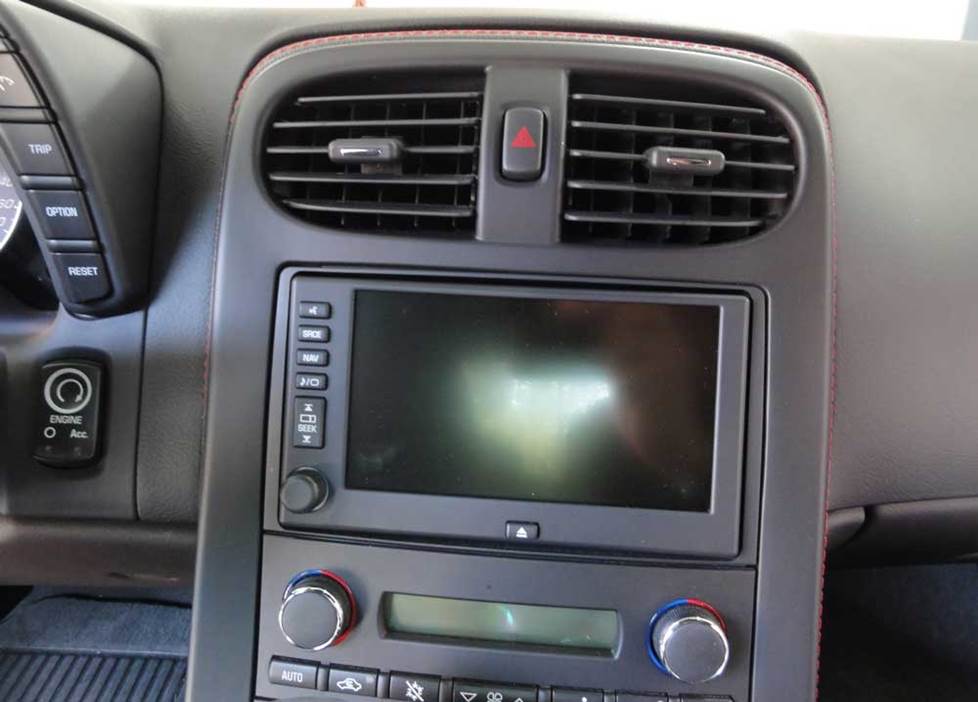 The Corvette's nav-equipped radio (Crutchfield Research Photo)
Removing the factory radio
Whether you have the standard radio or the optional nav radio, the removal and replacement process is the same. A number of high-quality single-DIN (2" tall) and double-DIN (4" tall) stereos will fit into the dash with the help of a dash kit that's discounted with Crutchfield receiver purchases.
Getting to it, on the other hand, is a bit of a challenge. Opinions may vary on the overall quality of the Corvette's cabin, but there's little debate over the efficiency of the packaging. Everything two people need to travel in relative comfort is present, but there's no wasted space. While we've certainly seen worse, replacing the stereo on a Corvette is a fairly complex process.
Detailed stereo and speaker removal instructions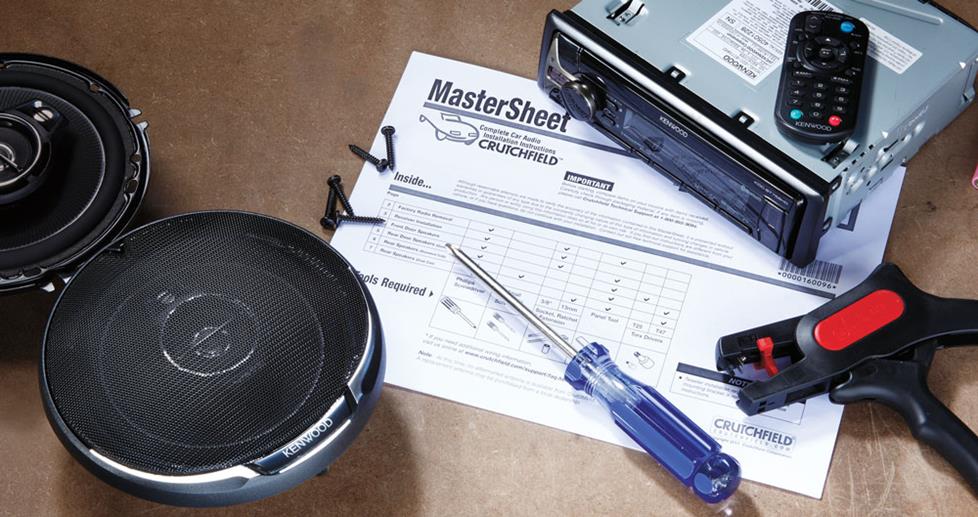 With step-by-step disassembly instructions and plenty of up-close, detailed photos, our exclusive
Crutchfield MasterSheet
™ takes the guesswork out of removing the factory stereo and speakers. It's free with your Crutchfield order, or you can purchase one separately for just $9.99.
Our experts rated it a "3" on their 1-5 scale, which means it's a task best suited to reasonably skilled and experienced people. It's probably not the ideal project for a first-timer, but if you're up for the challenge, our illustrated Crutchfield MasterSheet disassembly instructions (free with your stereo purchase) and expert advice will help you get the job done.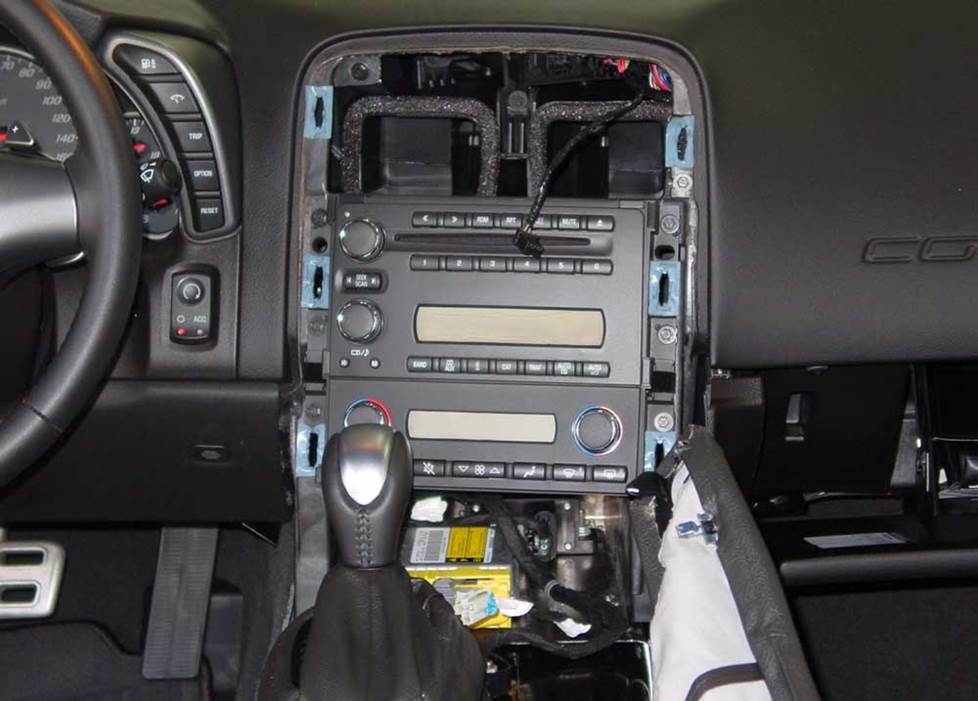 Removing the Corvette's radio involves a bit of work (Crutchfield Research Photo)
Before you select your new stereo, there are a couple of things you'll need to know. If you replace the factory radio, you'll lose your factory XM satellite radio capability. We offer a number of aftermarket units that are SiriusXM-ready, though, so that's really nothing to be concerned about.
You should be concerned about safety, though. Your vehicle's warning chime is built into the factory radio, so when the factory radio goes, so does the warning chime. The same goes for OnStar and circuitry for the Bose amplifier, if either of those systems are present in your car.
You'll need a special adapter and a switching relay in order to make a new stereo work with the Corvette's electronics and retain those warning chimes and other features. This adapter also provides all of the power connections needed for your new radio.
We strongly recommend that you use this adapter when you replace your Corvette's factory radio. Our Outfit My Car tool will make finding the right adapter a lot easier, and you'll get a big discount on that adapter when you purchase the new receiver at Crutchfield.
Tools needed: 7mm socket, 10mm socket, socket wrench and extension, panel tool, small flat blade screwdriver.
Read our Car Stereo Buying Guide for shopping tips and advice.
Shop for car stereos that fit your Chevrolet Corvette
Steering wheel audio controls
In most cases, it's reasonably easy to retain your Corvette's steering wheel audio controls when you install a new stereo. When you enter your vehicle information, our database will choose the adapter you need to make your factory steering wheel controls work with a compatible aftermarket receiver.
Removing the factory speakers
The Corvette's factory speakers can be found in the doors, rear side panels, and in the center of the dash. The convertible has speakers in the rear wall.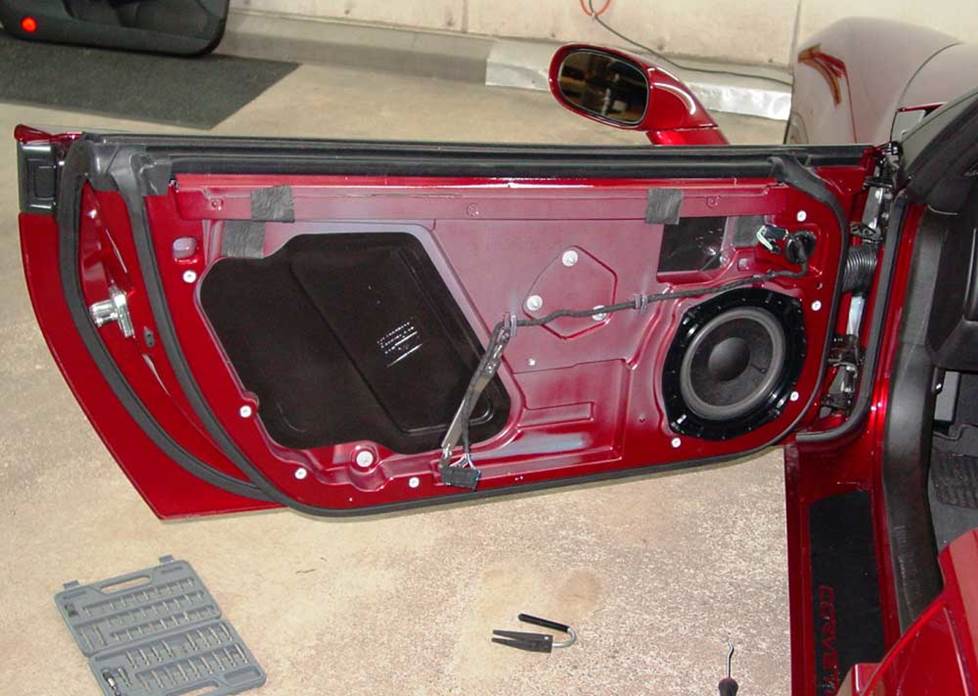 The Corvette's front speakers aren't hard to reach (Crutchfield Research Photo)
Removing the front door speakers
Whether you have the base or Bose® system, your Corvette's long, lean doors house a set of 3-1/2" tweeters and a set of 8" woofers. The tweeters are reasonably easy to replace, but the ultra-thin design of the woofers presents a number of challenges. In addition, the Bose® woofers have small amps attached to them, so even if you can find suitable replacements, you'll lose those amps. It's complicated.
If you do replace the woofers, you'll also need to fabricate a mounting bracket because there aren't any pre-made brackets available. We suggest using a sheet of scored ABS plastic (you'll need two of these) to create your own custom fitting. It's the same plastic that regular speaker brackets are made from, so once you cut it the shape you need, it'll give you a solid mounting plate for your new speakers.
Though the processes for the driver's and passenger's side doors differ a bit, removing the panels isn't terribly hard. On the driver's side, you'll start by prying off the screw cover under the door pull handle, and removing the two Torx T-30 bolts you see there. Next, use a panel tool to gently pry around the sides and bottom of the door panel to release the retaining clips.
Note that we added the word "gently" to those instructions. We did that for a reason. The clips are very tight and known to break when treated badly, so be careful and use patience during this stage of the process.
Once you've safely removed the panel, lift it up, disconnect it and store it safely, preferably on an old blanket or inside a car cover — anyplace that will protect it from dirt and scratches. Remove the four 7mm screws that secure the speaker to the door, then disconnect the speaker and set it aside. On the passenger's side, everything's the same, save for one less Torx T-30 bolt.
There are no speaker wiring adapters available at this time for the tweeter location and the woofer location in cars equipped with the Bose® system. In those cases, you'll need to splice, solder, or use Posi-Products speaker connectors.
Tools needed: Panel tool, Torx T-30 driver, socket wrench and 7mm socket.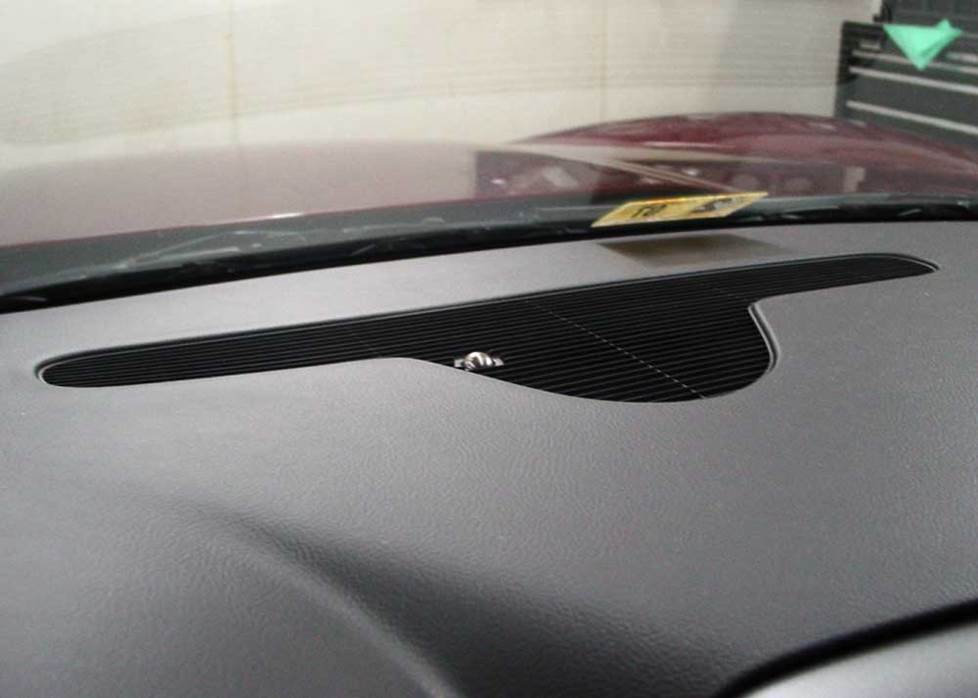 The dash tweeter: should it stay or should it go? (Crutchfield Research Photo)
Removing the center dash speaker
Your Corvette has a 3-1/2", 4-ohm speaker located in the center of the dash. The benefit of this tweeter is debatable. Some owners think the sound improves when you install new door tweeters and simply disconnect the center tweeter. Your opinion may vary, but feel free to experiment. It might not be necessary, but it sure is easy to get to.
Starting at the rear center edge, pry (carefully) around the dash grille to release five clips that hold the grille in place. Remove the four 7mm screws that hold the speaker in place, then disconnect the harness and remove the speaker. Hold onto two of those screws, which you'll use to secure your aftermarket 3-1/2" speaker.
Tools needed: Panel tool, 7mm right-angle driver.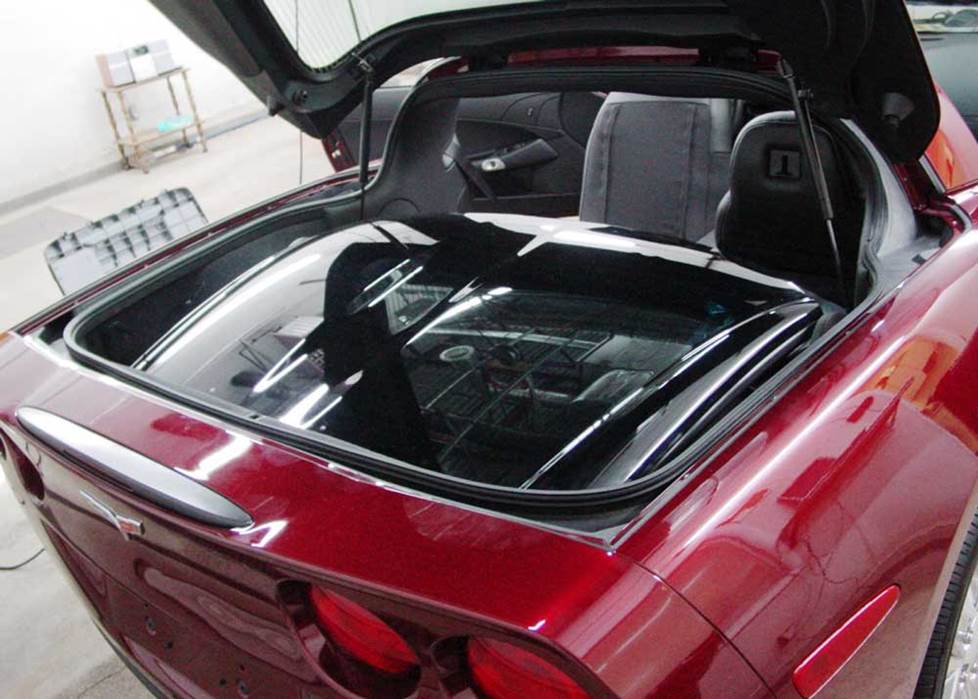 Removing the targa top is Step One. It gets harder from there. (Crutchfield Research Photo)
Removing the rear side panel speakers (Coupe)
The coupe's rear side panels house a pair of 5-1/4", 4-ohm speakers. Unlike the base models, the Bose® models are wired in parallel, but that's the only functional difference that matters here. Replacing the speakers is a rather involved process, though.
The first step is removing the targa top found on all C6 coupes, save for a couple of ultra-high performance versions. The top is a heavy piece, so this is a two-person job. You and your assistant will obviously want to work carefully and store the top safely.
You'll also need to open the rear hatch and use a prop rod to safely secure it in the fully-open position while you remove the shock support. In other words, you'll be crawling around under a heavy glass hatch that's suspended by a stick, no doubt thinking "Don't hit the prop rod. Don't hit the prop rod..." the entire time.
You really should have a helper/spotter on hand while you're working, which is just one reason our experts rate this as a "5" on their 5-point difficulty scale. Replacing the speaker with an aftermarket 5-1/4" model is easy. Getting to it is not, which is why we generally recommend having a professional handle this job.
Tools needed: Panel tool, small flat blade screwdriver, 7mm driver, extra person.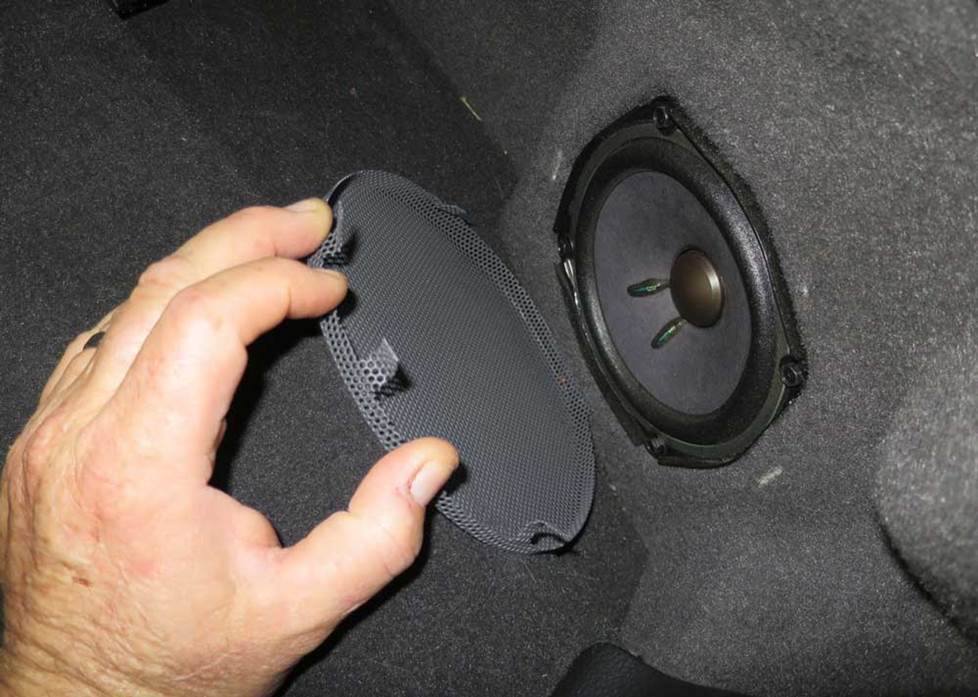 The ragtop's rear wall speakers are pretty easy to reach and replace (Crutchfield Research Photo)
Removing the rear wall speakers (Convertible)
The convertible's 5-1/4" rear wall speakers are much easier to deal with. Pry off the speaker grille to release the tabs, then remove the grille. Next, remove the four 7mm screws securing the speaker. Pull the speaker out, disconnect it, and remove it.
Wiring adapters are available for these speakers, and you'll secure them using the screws you just removed. Once you've tested the speakers, straighten the tabs on the grilles and reinstall them.
Tools needed: Panel tool, 7mm socket, ratchet and extension
Read our Car Speakers Buying Guide for more information.
Shop for speakers that fit your Chevrolet Corvette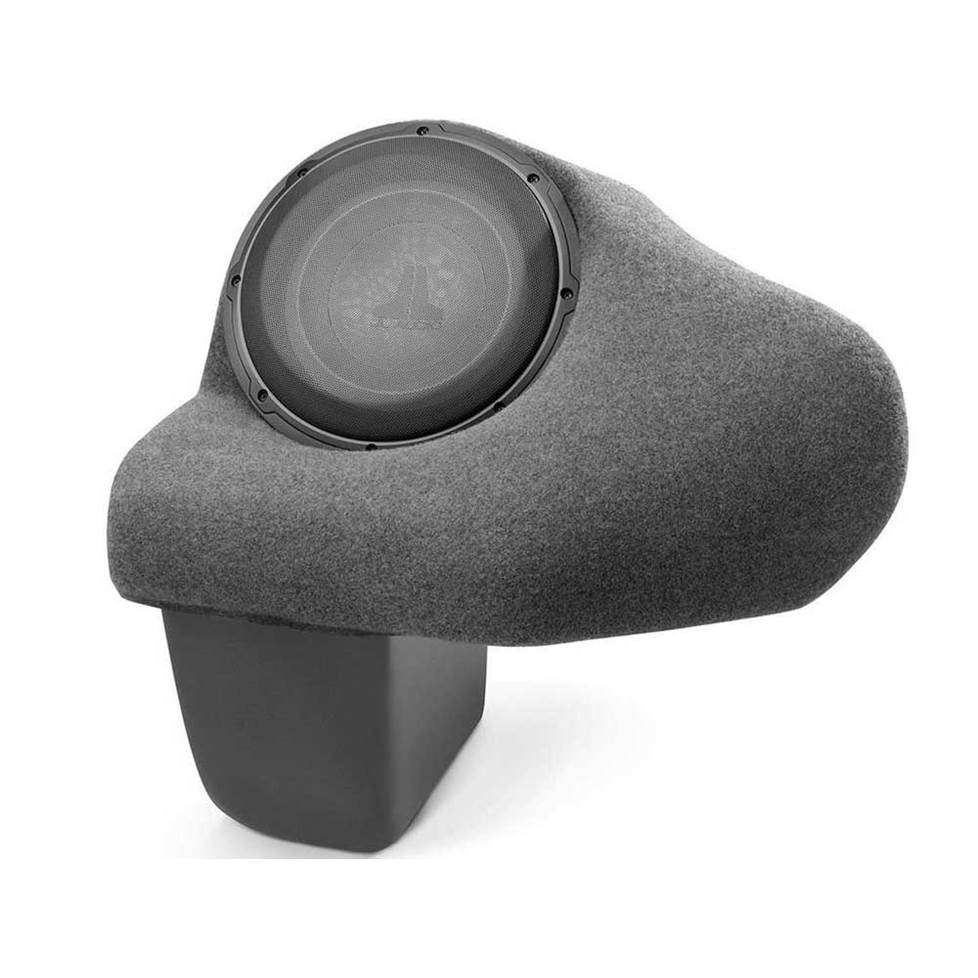 This JL Audio Stealthbox is designed for your Corvette.
Bass in your Corvette
If you're planning to add more bass to your Corvette, you do have a few options, despite the car's limited amount of space. The available area for sub-box mounting under the coupe's targa top storage area measures 42"W x 9"H x 34"D. That's not a lot of space, really, but there are powered subwoofers that will work here.
If you'd prefer a more custom look, try a JL Audio Stealthbox. This enclosure, which houses a 10" JL Audio subwoofer, is covered in dark gray material and fits neatly into the driver's rear hatch area.
The Corvette's rear deck offers a great mounting spot for a rack of amplifiers, so if you want to add serious power to your system, there's plenty of room. We have the amps, so if you have the skills (or a talented installation shop nearby), let your imagination run wild.
In the convertible, you'll find a 43"W x 10"H x 15"/16"D space, which obviously isn't much. A powered sub might be a better choice for your Corvette convertible.
Learn more about building a bass system in our Car Subwoofer Buying Guide.
Shop for vehicle-specific subwoofers for your Chevrolet Corvette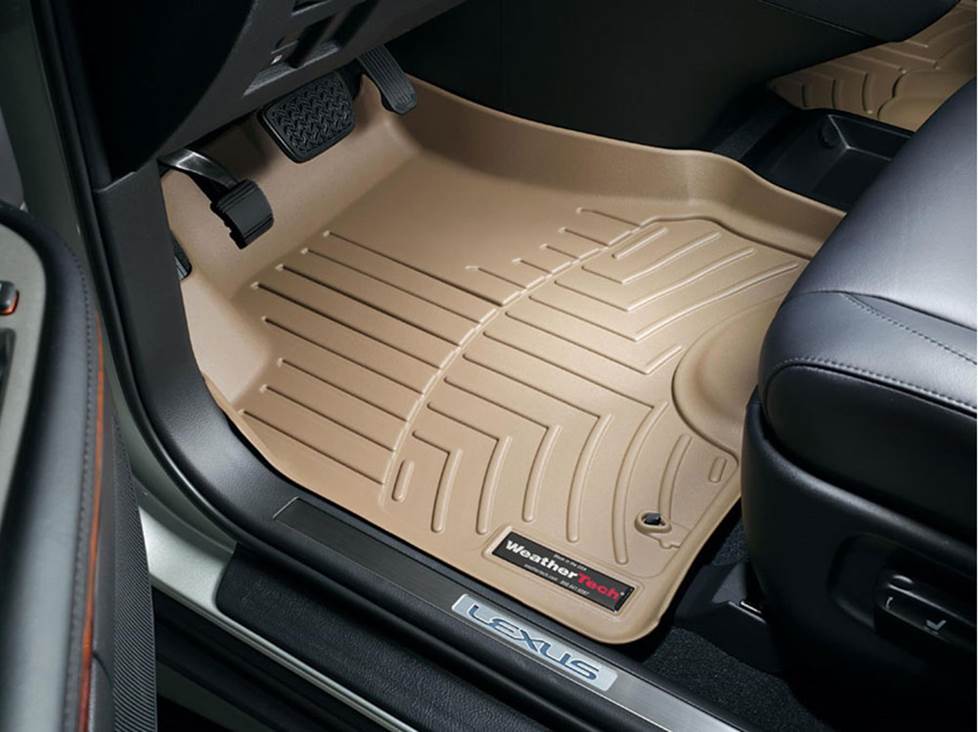 Keep your carpets looking sharp with a set of custom-fit WeatherTech floor liners
Other options for your Corvette
Here are some other ways to make your Corvette an even cooler ride:
Protect the carpets with WeatherTech floor liners
It's easier than you think to mess up your Camry's interior while you're going about your daily business. Floor mats and liners from WeatherTech will help protect your car's carpeting from dirt and damage. And if they're already dirty and damaged, these mats will cover it up and make your car's interior a nicer place to be.
iPod® and satellite radio adapters
If you don't want to replace the factory receiver, you can still add versatility and great sound to the system. We offer several adapters that will allow you to use an iPod, MP3 player, or satellite radio with the factory system.
Dynamat
The Dynamat 10435 Xtreme Door Kit is the perfect way to seal in sound. This heavy-duty insulating material is easy to install, and it really makes a difference. If you're a dedicated audiophile, you might want to install Dynamat under your Corvette's seats and carpeting, too. Some owners who've done this report impressive reductions in road noise and heat from the transmission tunnel.
Security
The Corvette's push-to-start system is a very cool feature, but it makes DIY car security installation even more complicated than usual — and it's usually complicated, even on lesser cars. We'll help you choose the right gear, but we recommend leaving the actual work to a qualified professional installer.
System design
Space is tight in a Corvette, so designing a complex stereo system is a challenging endeavor. It can be done, but it takes planning and determination. If you come up with a nice-looking way to add subs and amps to your Corvette, send us some photos. We'd love to see what you come up with.
Here's an example of how one owner improved the stereo on his car: Alan R's 2007 Chevrolet Corvette
Let's get started!
Ready to shop? Use our vehicle selector to find the gear that will fit your car or truck. If you have questions of your own, give us a shout via phone, chat, or email