I knew about Kenwood's excellent reputation from shopping for car audio gear for my own ride. After I became a Crutchfield Advisor in 1997, I connected lots of loyal Kenwood customers with their latest gear.
Recently, I had the opportunity to chat with Kenwood's General Manager of Product Research and Development, Rick Noetzli. He provided some great insight about Kenwood's philosophy in creating outstanding mobile audio gear. It's always interesting to hear from the folks who build the gear to get a feel for their thought processes.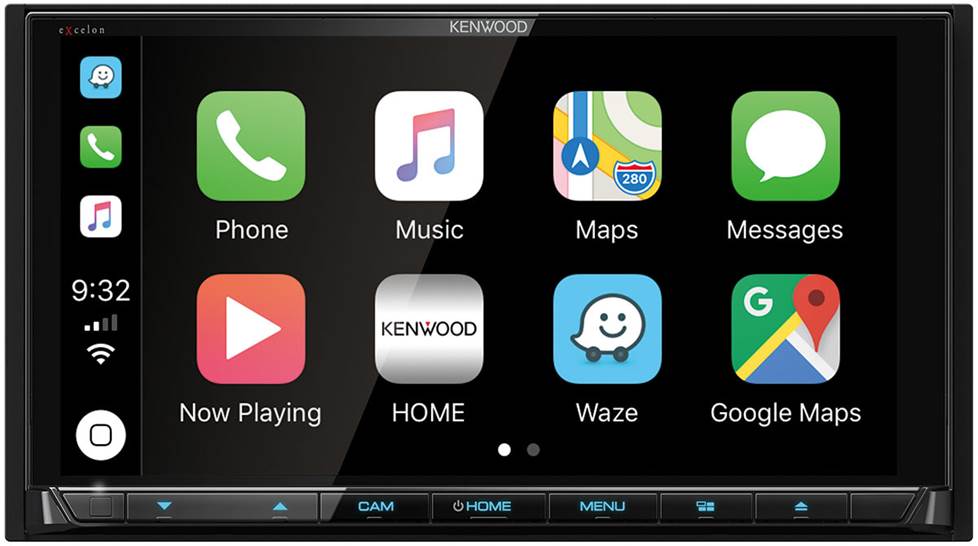 The Kenwood DDX9906XR receiver's high-contrast touchscreen display makes the Apple CarPlay apps look crisp.
Staying ahead of the technology game
Kenwood is known for their tech-savviness. They incorporated key smartphone features, like Android Auto™ and Apple CarPlay®, early in the game.
They also recognized the challenge of integrating car stereos with increasingly complicated vehicles. This led them to an early partnership with an up-and-coming vehicle integration company called iDatalink.
And Kenwood values dealer feedback. It's led them to develop things like stereos with high-definition screens for improved visibility in challenging mounting locations and different lighting situations.
Serious focus on sound
Over the years, I've noticed that high sound-quality standards are an unwavering constant for Kenwood. It makes me happy that they've embraced high-res music the way they have. I'm all about hearing the fine detail in the songs in my high-res library, even on the road.
Rick Noetzli: "Technology is moving at a rapid pace and sometimes can have an adverse effect on sound quality. By creating a platform or two that supports high-res audio, we will all of a sudden have stereos and speakers designed to show off high-res music. I think the awareness of high-res audio is slowly growing and it just requires more education and accessible content."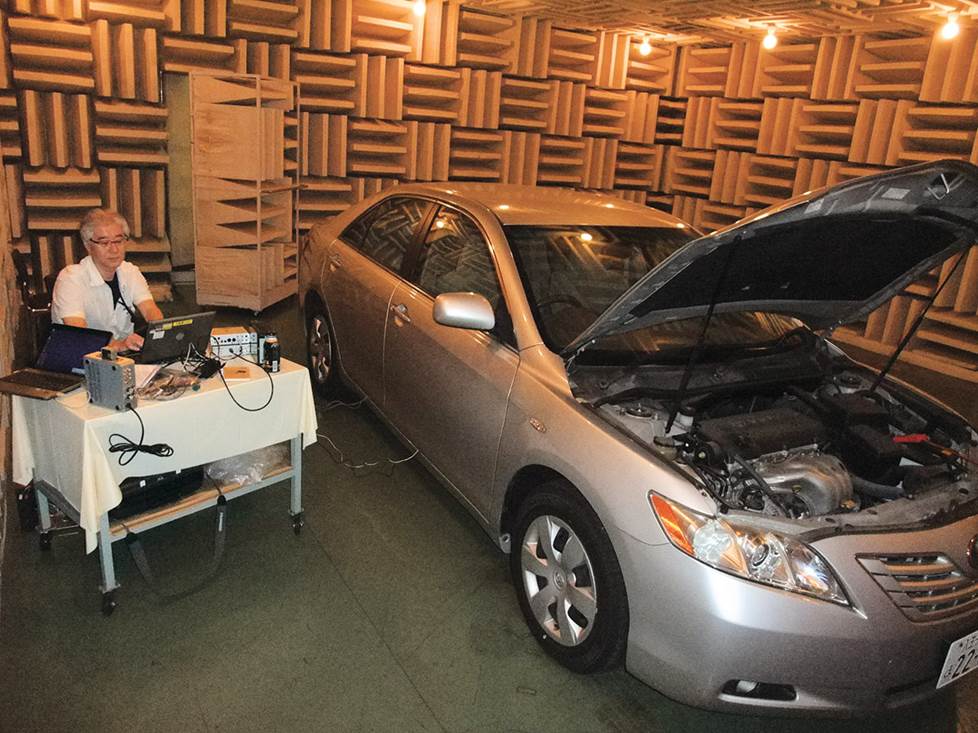 Kenwood performs lots of testing on their products, including simulating a car environment within an anechoic chamber.
Deep sound processing
Streaming music services have become a really big deal over the years. The amount of music you can get from a connected smartphone is staggering, but I've noticed it can sound really compressed, which takes away from the experience. The same can be said for satellite radio. I really like the cool sound processing that Kenwood includes, which can help streaming and satellite radio music sound much better.
Rick: "Technology and sound quality are really evolving together and have to be balanced into the product plan accordingly."
Vehicle integration
Rick: "There's no doubt the physical and electrical systems in late-model vehicles require us to think differently about stereo replacement. It's more complex than ever and requires products and partnerships with companies that understand it and can move quickly toward solutions."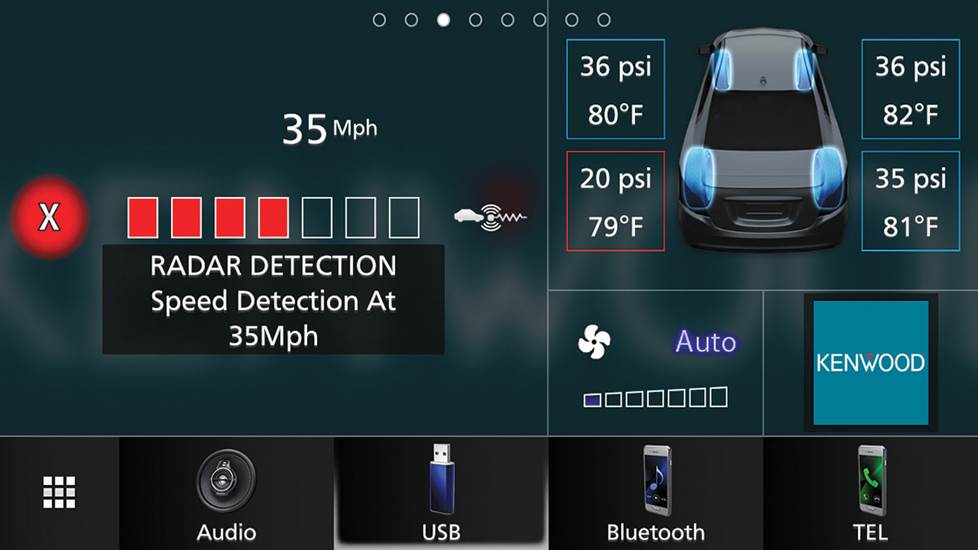 When the iDatalink Maestro interface is used with select Kenwood receivers and compatible vehicles, you can often see and control lots of vehicle diagnostic info right from the receiver's touchscreen display.
Kenwood was the first vendor to partner with iDatalink for the most in-depth vehicle integration on the market. Many of their receivers include direct ports to plug in the iDatalink Maestro interface, which allows customers to retain factory features that may be lost otherwise, like steering wheel controls and proximity alerts. This combo can sometimes also add more features customers may not have had originally, such as onscreen vehicle performance gauges and reactive parking grid lines when used with backup cameras.
Solving installation challenges
At one point in our wide-ranging conversation, I asked Rick which new pieces of Kenwood gear he was most passionate about.
Rick: "I think the XR lineup of multimedia receivers really offer a lot with high-definition screens, high-res audio playback, and improved wireless connectivity for smartphones.
"I would also consider products that solve some of the more common problems we face today some of our best new gear — such as our short-chassis receivers that fit in vehicles where a standard-depth chassis couldn't.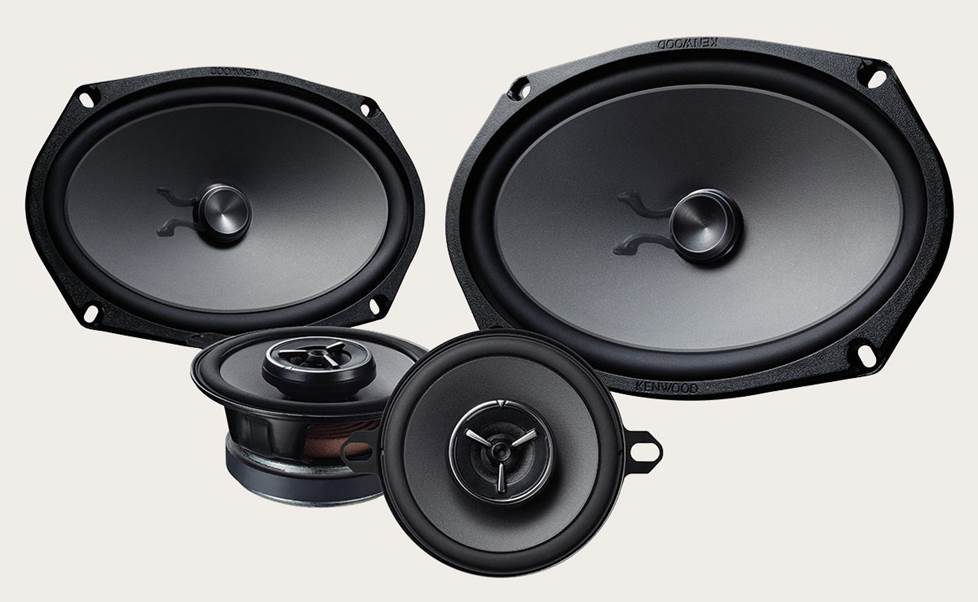 The Kenwood Excelon KFC-XP6903C component speakers fit perfectly into the factory locations in select Chrysler and Toyota vehicles.
"Our vehicle-specific 6"x9" component speakers also provide a much better factory replacement solution for select vehicles, and when we started seeing more and more vehicles with this component configuration, we decided to design a better-sounding aftermarket option."
Kenwood's proving grounds
When talking about his favorite products, Rick also explained that all Kenwood products go through some rigorous testing in their facilities in Japan and in Long Beach, CA.
Rick: "We've spent millions just to test speakers, amplifiers, and multimedia receivers in various listening rooms and in an anechoic chamber to make sure they either meet or exceed our expectations to match our philosophy. For instance, we try to match our receiver's high-res capabilities with the build quality of our speakers."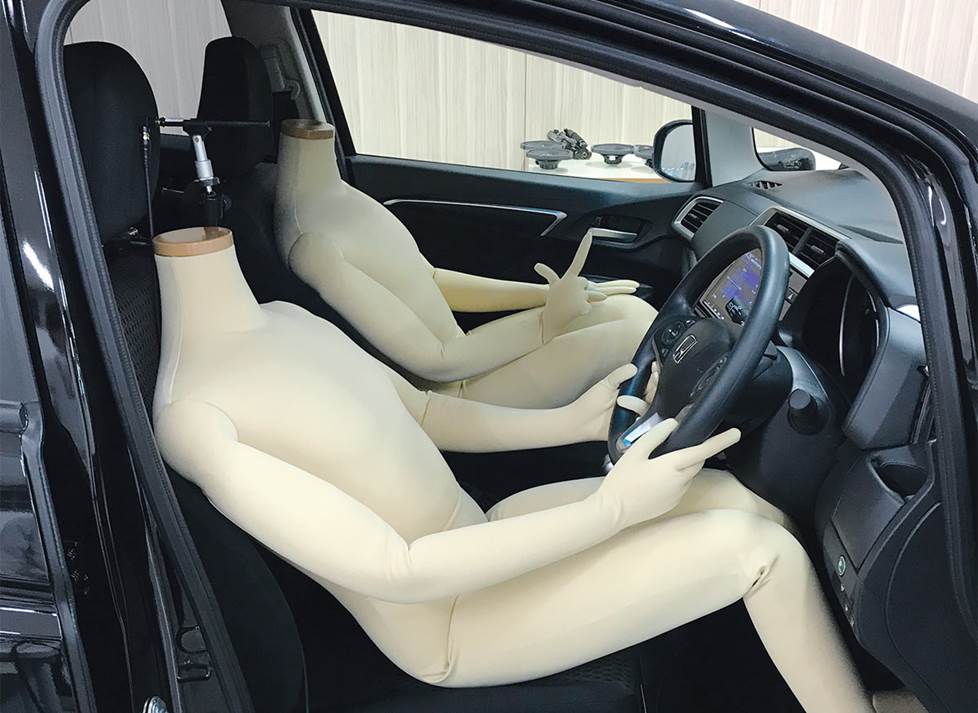 These dummies offer Kenwood researchers some scale for microphone placement to test the overall sound in a vehicle. It has to be a better gig than crash testing, right?
I'm an iPhone® user, so I was interested in knowing which phone platform Rick preferred.
Rick: "Apple controls the operating system, so they are able to achieve a very consistent experience from one phone to the next. I use an Android™ phone right now, which I do like a lot. One of the reasons I chose it was for testing, since there was already an office full of iPhones. The Android's OS is a little less restrictive, which can be good if you are trying to achieve some new app functionality."
Rick: the lighter side
Unfortunately for Rick, we learned about his nickname: "Painkiller." Of course we had to know more.
Rick: "Haha, it's just a fun name I adopted years ago. I've been listening to hard rock and metal music forever. There's something about Black Sabbath, Judas Priest, Iron Maiden, Deep Purple, and Queensrÿche that really connects with me. 'Painkiller' is both an epic metal song and the name of a great album by Judas Priest."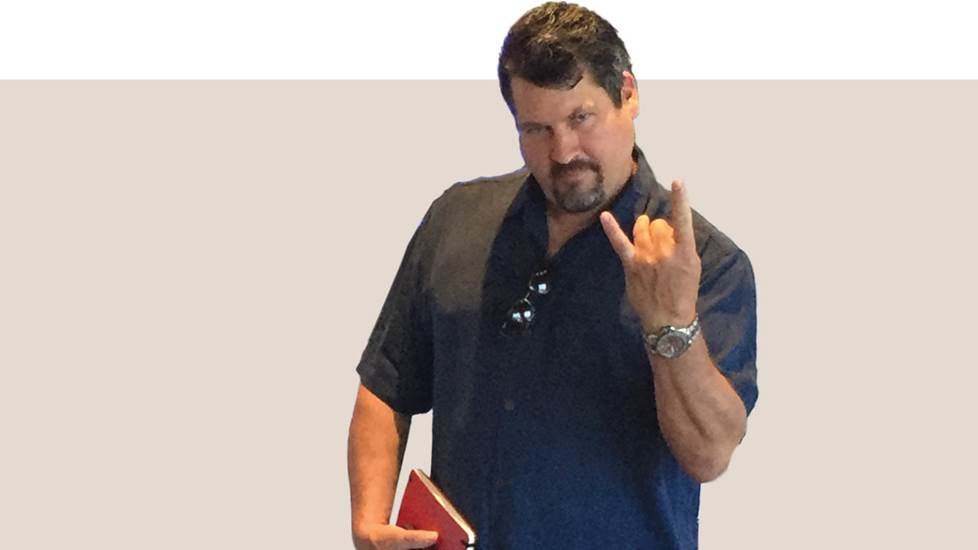 Sorry, Rick. We couldn't resist.
If you need some help determining which Kenwood products are best for your vehicle, be sure to contact our knowledgeable Advisors.