Want to hear the TV sound in Zone 2?
Multi-zone receivers tip: audio sources
Let's start with a scenario.
You're watching a ballgame in your home theater. You go outside to do some grilling, and you want to hear the TV sound from your outdoor speakers. So you turn on your A/V receiver's Zone 2 audio and select Cable/Sat as the sound source. When you go to the patio, there is no sound.
What gives? And what's the solution? We asked our tech support team for the answers.
Digital vs analog connections
Your television and cable box are connected to your receiver via HDMI cables. HDMI cables transmit audio and video as digital signals. But your receiver's Zone 2 audio only works with analog signals. That's not a defect. Lots of receivers have this limitation.
Run a parallel analog connection to your receiver's cable box input
The simple solution is to run a parallel analog audio connection from the cable box to the receiver's Cable/Sat input. It's an easy fix. Add one inexpensive RCA patch cable. Now you can listen to the ballgame while grilling on the patio.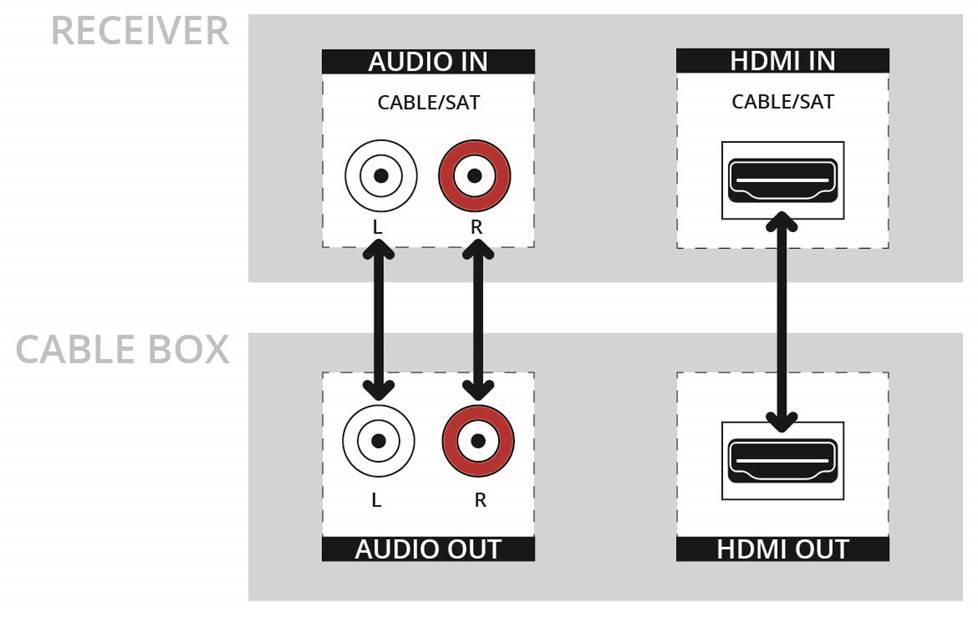 Make HDMI and analog audio connections from your cable box to your receiver. Then, when you select CABLE/SAT as the source for Zone 2, you'll hear the TV sound through the Zone 2 speakers.
Or buy a new receiver
The other solution is to buy a new receiver that can play HDMI audio in Zone 2. This is the best solution if you have an outdoor TV and you want to hear the TV sound through the outdoor speakers. The Zone 2 audio and video will be perfectly synced up.
What if my external source doesn't have an analog connection?
Say you want to enjoy Zone 2 audio from a Roku, or other source that doesn't have an analog audio output, just HDMI and digital audio. There's a widget for that. If your source device has an optical or coaxial digital audio output, the Metra ethereal CS-DAC will give you the analog output you need.
Need help choosing a receiver or the cables for your system?
Our Advisors know the gear we carry inside and out. You can contact us today for free. We can walk you through designing a setup that will work exactly how you want it.
Crutchfield customers enjoy free lifetime tech support with every order.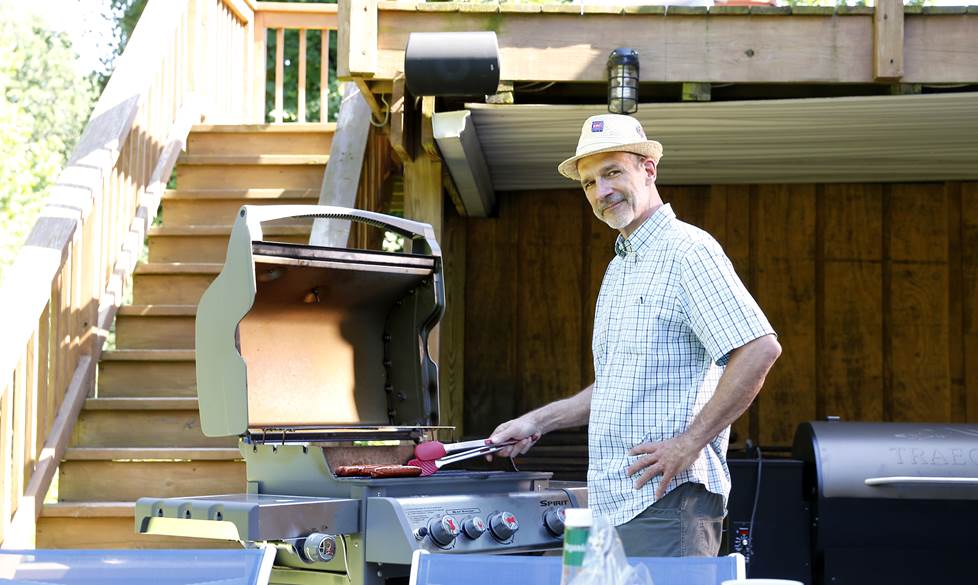 Problem solved! When you can hear the ballgame audio on your outdoor speakers, you can pay more attention to what's cooking.