Light up your dash with Pioneer MIXTRAX
Turn your stereo into a DJ-mixed dance club
You know that feeling, when you're at a party or a club, enjoying some high-energy jams courtesy of a great DJ who can mix and blend your favorite songs seamlessly? Well, your car stereo can give you the same feeling. Pioneer's newest lineup of CD and DVD receivers offers their unique MIXTRAX technology, which emulates techniques used by world-famous DJs to provide you with uninterrupted entertainment as you drive.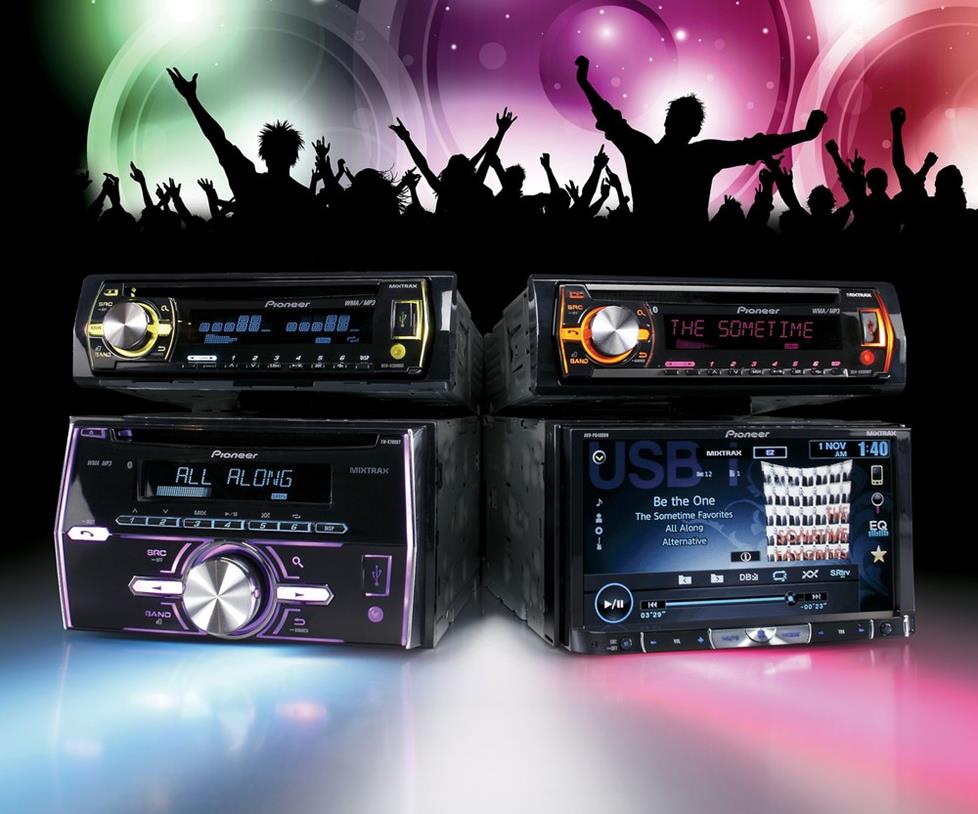 Turn your car into a nightclub
MIXTRAX EZ links together songs from your smartphone or thumb drive using club-inspired audio effects to create a continuous mix at the push of a button. The illuminations on the receiver's display move in rhythm to the music to keep the party vibe going.
Here's how Pioneer describes MIXTRAX:

All Pioneer receivers with MIXTRAX feature:
A customizable color display
Android™ smartphone music control via USB
Compatibility with the Pandora® app for iPhone®
See Pioneer's MIXTRAX in action
Here's what MIXTRAX looks like on their typical CD receiver:
Current lineup of Pioneer stereos that feature MIXTRAX
Here are a few of Pioneer's current stereos that offer this cool entertainment feature:

MVH-S322BT digital media receiver
A good introduction to the MIXTRAX experience, especially for those who have ditched their discs. You also get built-in smartphone controls, a 13-band EQ (or 31 bands when using Pioneer's Smart Sync app on your smartphone), and a detachable faceplate for security.

MIXTRAX turns your digital tunes into a continuous blend. Plus, you can add SiriusXM Satellite Radio service with an optional tuner and your paid subscription. It also gives you command of thousands of illumination colors to complement your car's interior.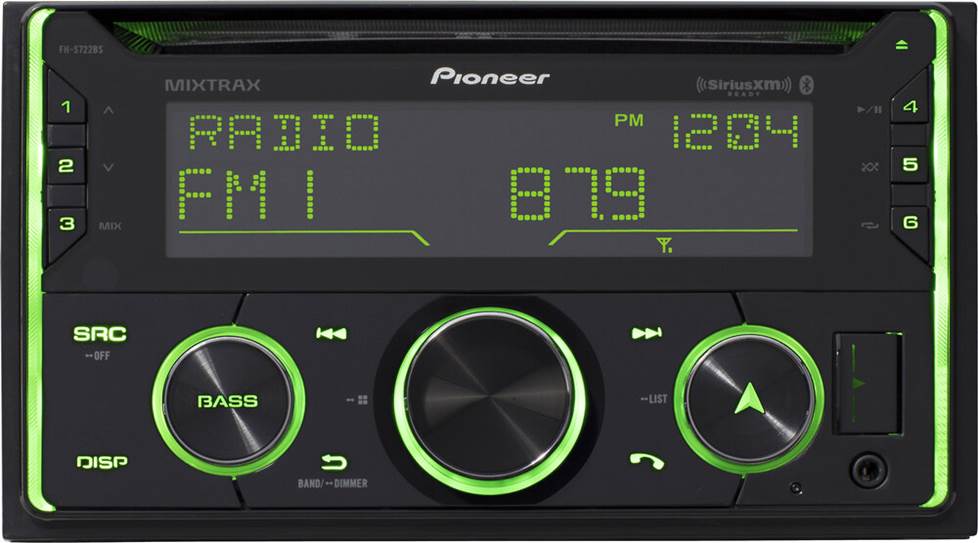 Want to fill your double-sized dash opening with something sleek looking and packed with features? The FH-S722BS boasts a futuristic design to give your MIXTRAX mixes added visual excitement. Built-in Bluetooth® rounds out this party machine.
---
Looking for MIXTRAX? We can help
Most Pioneer receivers which offer built-in MIXTRAX will have the MIXTRAX logo displayed somewhere on its faceplate. Pioneer doesn't include the feature in as many receivers now as it did when it was first introduced, but it's still available on several models, including marine stereos. For help finding the right MIXTRAX receiver for your car, truck, boat, or whatever you drive, reach out via chat, email, or phone — or go to our MIXTRAX receivers page and enter your vehicle information.