Michael H's 2009 Kia Spectra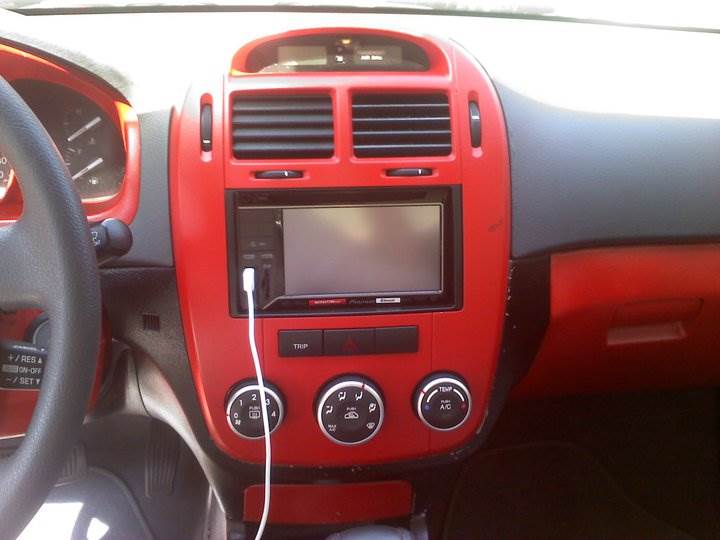 Items installed:
Stock doesn't rock
Michael decided that the factory stereo in his Kia Spectra wasn't nearly up to the task of delivering the strength of music he wanted. He shopped around and found gear that could give him what he wanted.
Up front, he 'heads up' his system with the Pioneer AVH-P3100DVD receiver nestled in his dash. Its 5.8" touchscreen makes it easy for him to adjust the settings and control his music, and looks right at home in the Spectra's ultra-modern dash.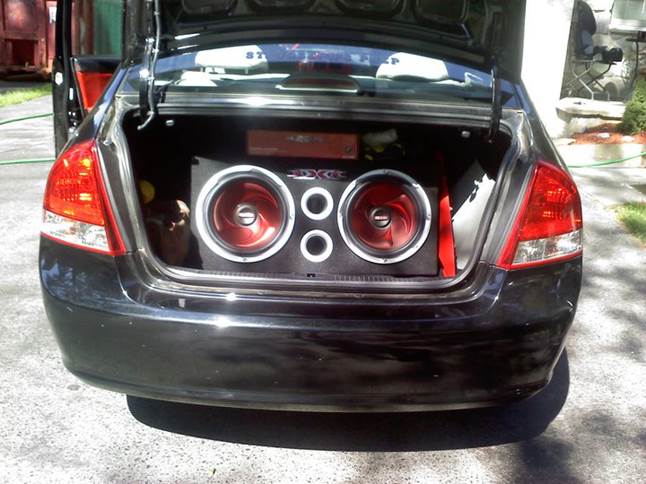 Original subwoofer box, taking up all the trunk space
Along with a new radio, Michael replaced the front speakers so he could take full advantage of the extra power an aftermarket stereo supplies. A pair of Kenwood speakers, running off of head unit power, handle the sound up front.
Bass system
Ever the bargain hunter, Michael picked up an inexpensive bass system. The XBX-1200 bass system from XXX Audio features two 12" woofers in a ported box and includes a mono-channel amp to power them.
Trunk space
If you've ever had a subwoofer box in your trunk, you know how much space they take up, especially a ported box containing two 12" subs. Michael wasn't about to give up his entire trunk for this box. He had bigger plans.
He removed the subs from their massive enclosure and built a custom enclosure for his trunk. He says, "The subs have a custom fit box that I built out of MDF and drywall screws that molds to the curvature of the back of the trunk." Freeing up all that space gave him room to expand his system too. He added two more pairs of Kenwood speakers and a 4-channel Sound Ordnance amp to power them. A little more custom board work, and the speaker and amps are mounted on the sides of the trunk, freeing up a lot of actual storage space.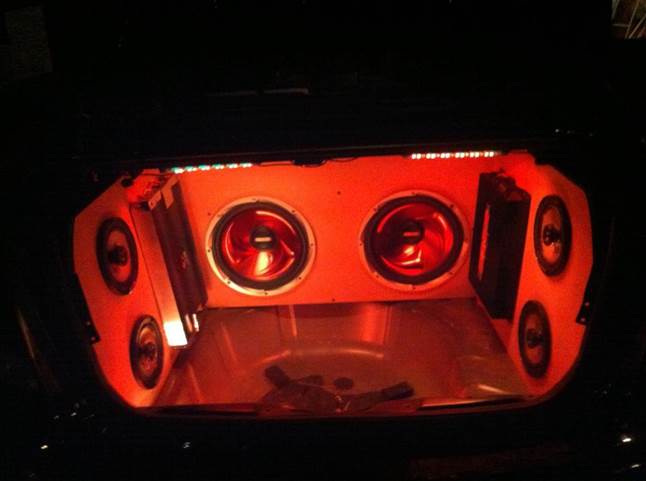 The custom build up in the trunk
The LED lighting really sets off Michael's handiwork. He says that building the custom enclosure and other framework in the trunk was the most difficult part of creating his system. Now that he's done so, he plans to upgrade to more powerful subwoofers in the future. Beyond that, he's not sure what else he'll do to improve his stereo system. But it's clear that Michael has the hobbyist-bug and will continue finding other ways to improve and upgrade his gear!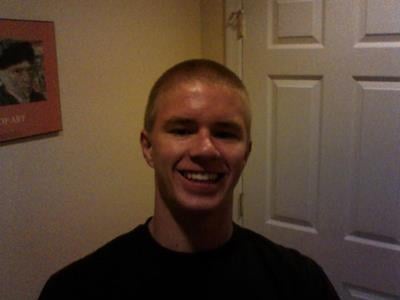 Michael, the creator of the Spectra system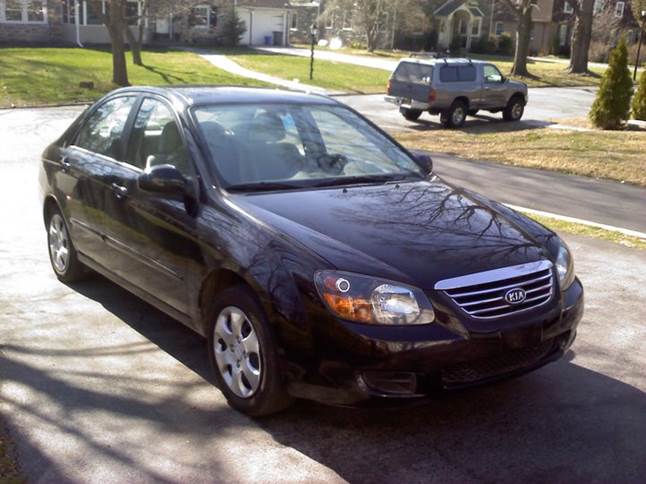 The 2009 Kia Spectra
---
Vehicles in the Custom Car Showroom are submitted by customers and fans, and edited by Crutchfield writing staff. You can find more of these articles on the Showroom main page.