When adding an aftermarket receiver, you need a steering wheel control adapter to keep the functionality and convenience of your steering wheel controls. In this article, we'll explain why that is and what you need to do to keep those buttons working.
any people are surprised to learn that their steering wheel audio controls won't work when the factory radio is replaced. But fear not, Crutchfield carries steering wheel control (SWC) adapters that form a bridge between your new stereo and those handy buttons on the steering wheel.
When upgrading your radio, adding a steering wheel audio control adapter lets you keep the convenience of your steering wheel controls — and may even add some functionality.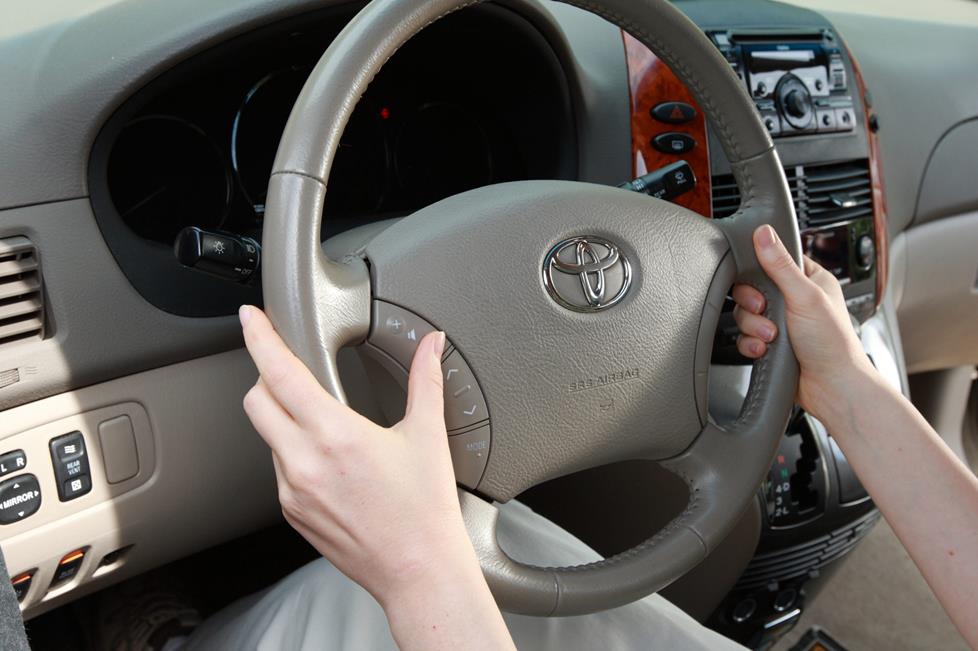 Picking the right adapter
Not all adapters work with all cars and stereos, so it's important to select the correct adapter for your application. When you identify your vehicle on our site, you'll only see the adapters that are compatible with your specific vehicle and the car stereo you select. And when you buy any stereo from us, you'll get a deep discount on the steering wheel control adapter for your car.
Additionally, some of the more-sophisticated car stereo interfaces, like the iDatalink Maestro RR2 include the SWC adapter. So if you're considering an interface like this, you won't need to purchase a separate SWC adapter.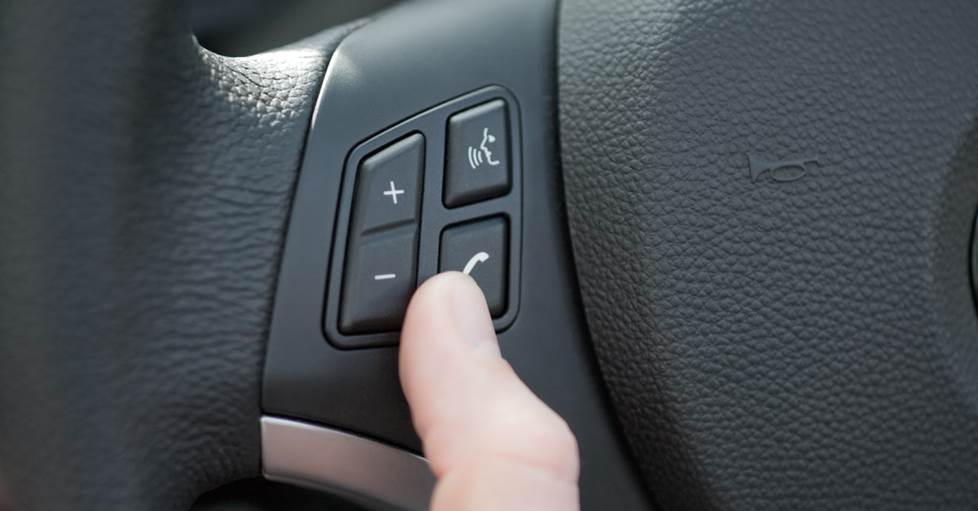 Programming the buttons
Steering wheel control interfaces not only let you retain the controls you've become accustomed to for safe driving, but in some instances, they also let you customize the controls over your stereo.
Some steering wheel adapters require you to manually assign a function to each of your steering wheel control buttons, while other steering wheel adapters (like the Axxess ASWC-1) have an auto-detect mode, so it'll program itself to transmit the right signals from your steering wheel controls. If auto-detect mode doesn't work to your satisfaction, you'll still have the option of programming the adapter manually or by "flashing" the interface.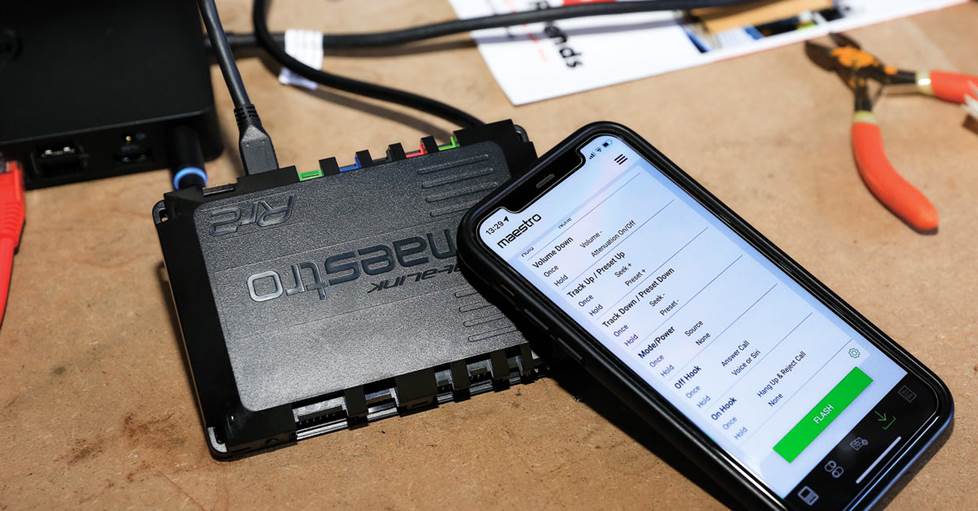 Flashing your steering wheel control adapter
The iDatalink ADS-MSW, PAC SWI-CP2, and Axxess adapters let you use a computer (or with the PAC adapter, even a smartphone with an app) to program the buttons. This is referred to as "flashing" the adapter. It's an easier way to set up the buttons, gives you more control over what they do, and makes sure the software is up-to-date and set up for your radio and vehicle. Plus, you can program the adapter before you even go outside to start the installation.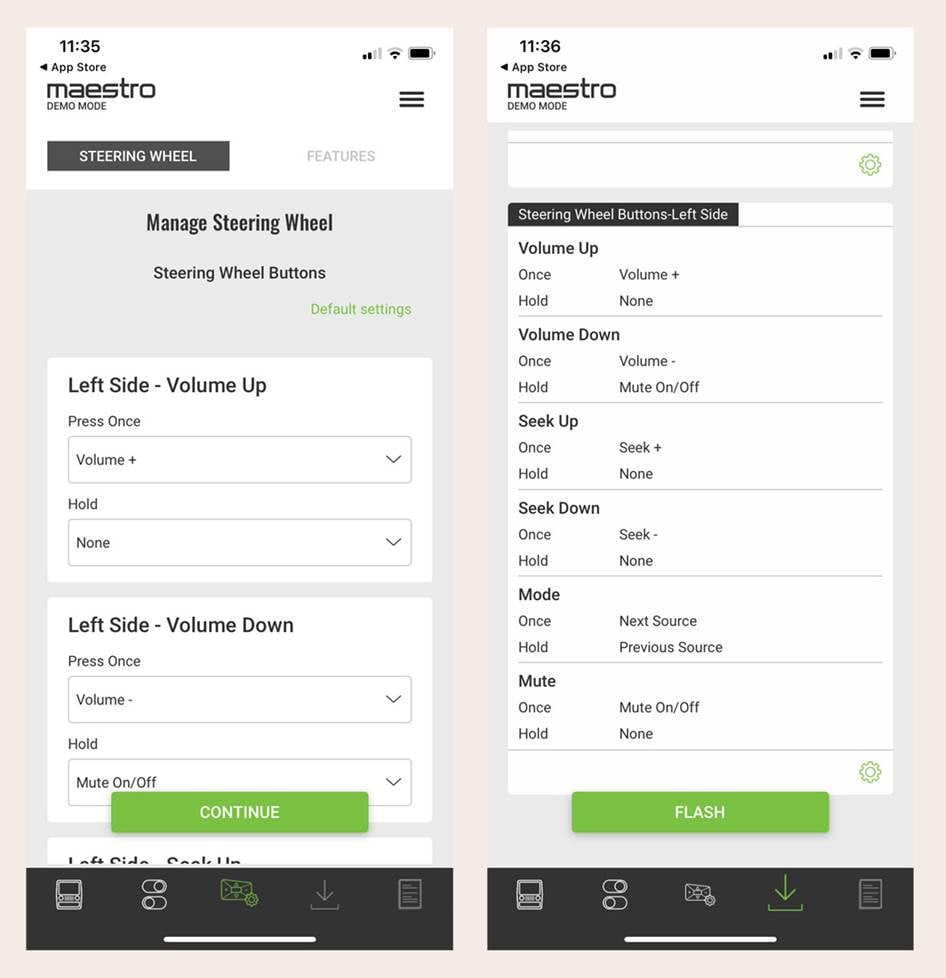 iDatalink's Weblink Maestro app has a demo mode that shows you how to flash a compatible module for your vehicle. When I installed a new stereo in my Subaru, I was able to set up the steering wheel control functions I used most often.
A neat advantage to programming or flashing the module is that you can choose to assign functions to the steering wheel buttons that are custom to your needs. I did this in my Subaru with the iDatalink Maestro interface (which included the steering wheel control adpapter for my installation). I don't like missing any of my music, so I programmed my "mute" button for two functions. A quick press mutes the radio in the drive-thru lane, while a longer press of the mute button pauses my song completely. It's really handy.
This degree of control is not available with all brands of aftermarket car stereos, so you'll want to do some research ahead of time to make sure your desired preset change will work.
What to expect during installation
Some vehicle-specific wiring harnesses that are available for car stereos we offer include a built-in connection for a compatible steering wheel control adapter. Purchasing the matching steering wheel control adapter will result in an simpler installation. For instance, the Axxess ASWC-1 adapter might plug right into the Metra wiring harness for your car, saving you a bunch of time.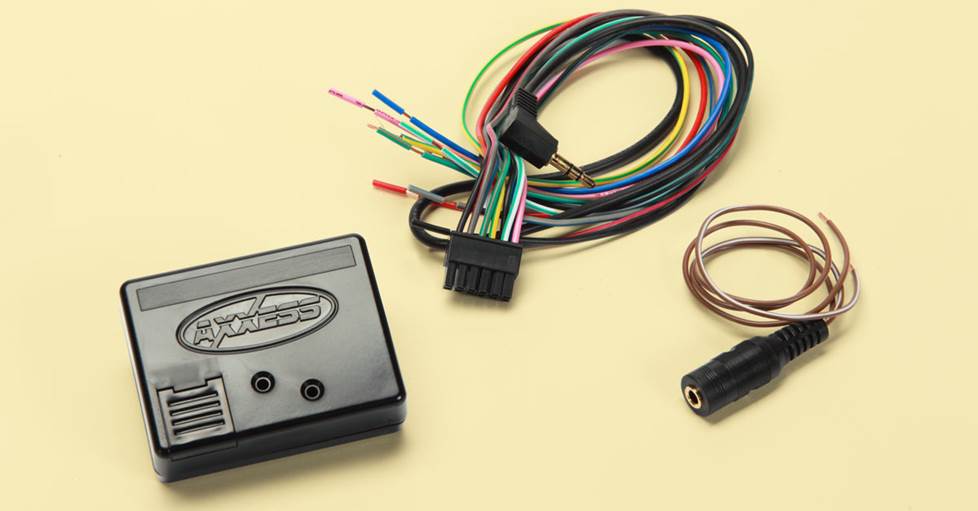 For the most straightforward installation, install your steering wheel adapter and aftermarket stereo at the same time. If you already have an aftermarket stereo installed, you'll need to pull it out of your dash to install the steering wheel control adapter.
Depending on your vehicle, the installation process can range from very simple to fairly complex, and that's why we recommend downloading more detailed vehicle-specific instructions from PAC, Axxess, or iDatalink. All three manufacturers also offer online instructional videos and installation tips.
In most cases, you'll have to splice some wires. If you're comfortable making a few cuts into your vehicle's wires, this is a great project for a do-it-yourselfer. And when you buy from Crutchfield, our tech support is available 7 days a week to walk you through the installation.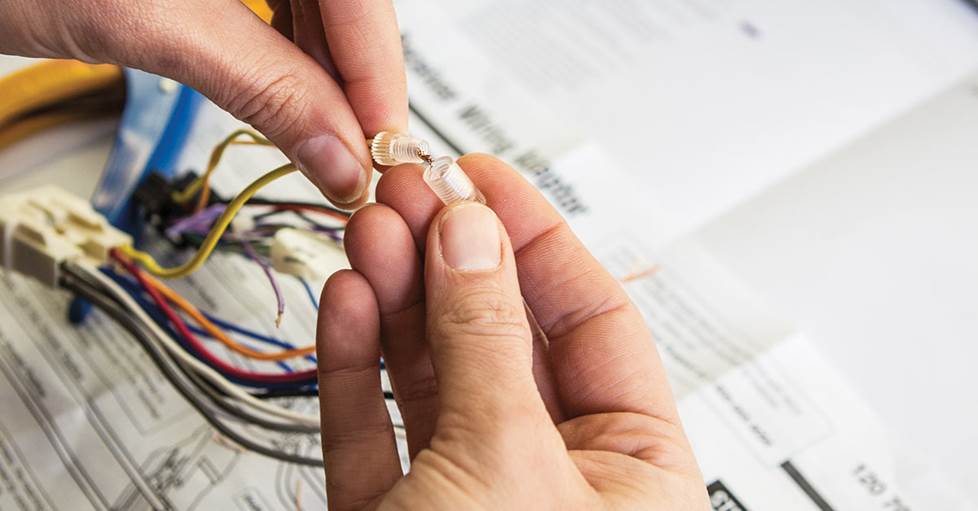 Soldering is recommended for the most secure connection, and is required for many of these installations. You can minimize the amount of soldering by using Posi-Products™ wiring connectors. They're as secure as soldering, but much, much easier to use. And this particular set of Posi-Tap™ connectors is specifically sized for the smaller wires you'll encounter when installing a steering wheel control adapter.
You can see how both methods work in our article about connecting car stereo wiring.
If you're installing a radio made by Kenwood or JVC, you'll need to connect a wire from your new interface to the Blue/Yellow wire on the radio's harness. If you're installing any other compatible brand, you will simply plug in the interface's 3.5 mm jack into the steering wheel remote input on the back of the radio.
Let us take care of the wiring
If you don't feel comfortable with making the wire connections or perhaps don't have a lot of free time, we offer our Crutchfield ReadyHarness™ service. We'll connect most of the wires for you. Due to the nature of some SWC connections, you still may have to do a little wiring to complete the installation, but it's certainly a time-saver.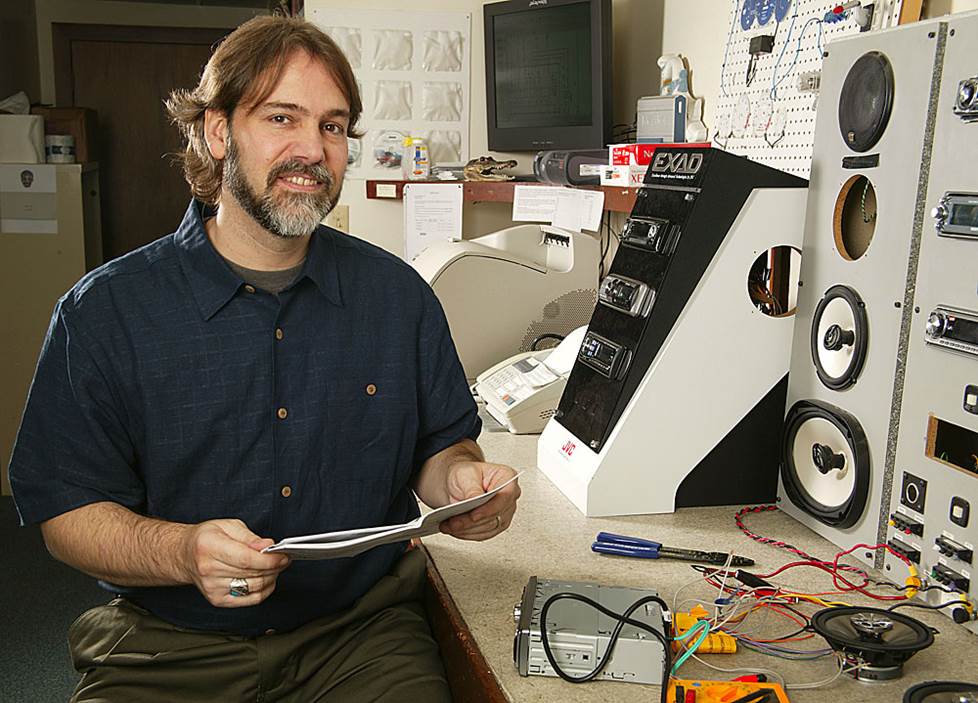 Tech Support Advisors, like Cris, can help you figure out which wire goes where
Still having trouble finding the right interface?
Contact one of our expert advisors for help choosing the right adapter to work with your car and your new car stereo. They can also answer any questions you have about the installation and give you some idea about how difficult it'll be — some vehicles are easier than others.