ost of our best-selling headphones these days are Bluetooth headphones. I expect their popularity will continue to soar. They let you easily listen to audio without connecting a wire to your phone — where most of us keep our music and podcasts.
Plus, Bluetooth's sound quality and reliability have greatly improved. I noticed a major leap in performance just this past year. And now that the iPhone and other popular phones don't feature a headphone jack, even more of us are turning to wireless.
What should you look for when shopping for Bluetooth headphones?
Bluetooth wireless headphones come in a few different flavors, but there are a few specs to keep in mind regardless of which type of headphones you're after.
Fit style: over-ears or earbuds
You'll find lot of great Bluetooth headphone choices out there, and I've managed to test most of the models we carry. Right now, the two main Bluetooth options are true wireless earbuds and over-ear Bluetooth headphones. (You can still find traditional wireless earbuds with the connecting cord, but they are coming out few and far between.)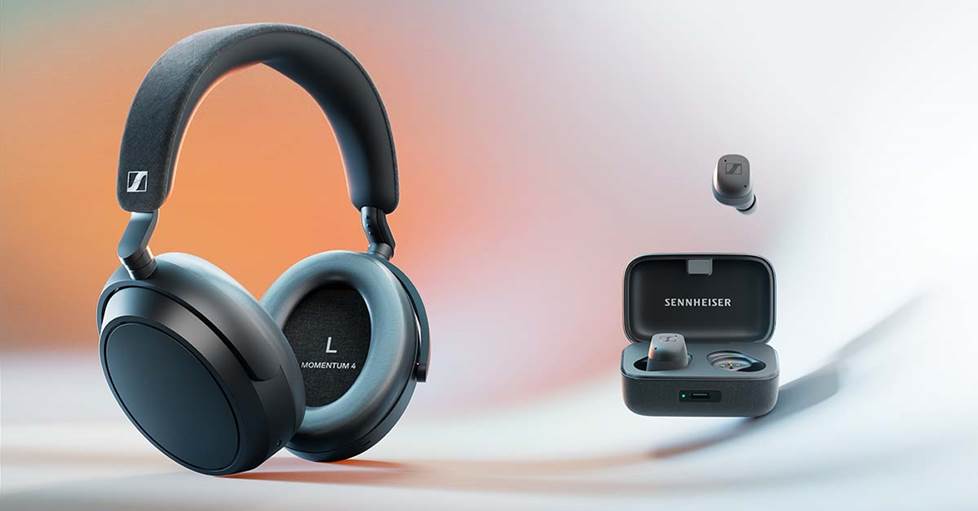 The two top Bluetooth headphone options are over-ear (left) and true wireless earbuds (right).
Bluetooth versions
There have been a lot of Bluetooth versions over the years. I recommend choosing headphones that are Bluetooth 5.0 and above.
These are newer, more reliable versions of Bluetooth. They give you a greater wireless range and faster data transfer rates. I can typically keep my phone on my home office desk and walk clear across my basement wearing the headphones — without audio dropout.
"Multipoint" connection
Another feature to keep on your radar is "multipoint." Bluetooth headphones with "multipoint" allow you to pair two Bluetooth devices simultaneously. You can hop back and forth from your laptop and phone for music, meetings, and calls — a game changer for the office or working at home.
Bluetooth codecs and sound quality
For better sound quality, there are a few special compression/decompression schemes (codecs). Bluetooth always adds a layer of compression and decompression to facilitate the wireless transmission. But there are high-resolution codecs like aptX, aptX HD, AAC, and LDAC that can better preserve sound. (LE Audio is the latest codec and offers the highest promise once more phones and devices roll out with it onboard.)
In our article "Bluetooth home stereo," we break down those Bluetooth codecs in more detail.
Finding the "right tool for the job"
Different headphones work better in different situations so I've broken this list up into several categories and uses. Just remember, headphones can be subjective — this type of list is always up for debate!
But based on my experience, here are the top Bluetooth headphone picks for 2023: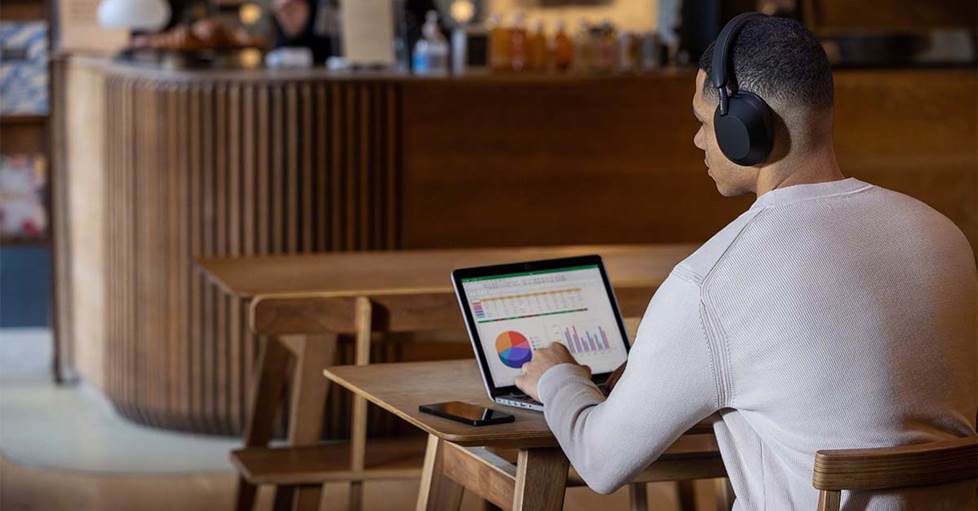 Best noise-canceling over-ear headphones — Sony WH-1000XM5
The WH-1000XM5 over-ear headphones are the latest in Sony's famed "XM" series — that has dominated our "Best of" lists, going back several years. For the 'XM5, Sony went with a new industrial design and a relaxed fit. They also now use two cutting-edge processing chips for noise cancellation that adapts in real time.
To my ears, they also sound more refined than the previous-generation Sony WH-1000XM4. I heard better overall clarity and the bass, while deep and present, wasn't overbearing. The key difference is that the competition — including the Sony's own formidable 'XM4s — is stiffer this time around.
Details:
also featured in our article: Best noise-canceling headphones for 2023
closed-back, over-the-ear headphones with Bluetooth 5.2 and multipoint connection
LDAC and AAC decoding for high-quality music from compatible devices
sophisticated, adaptive noise-canceling circuitry adjusts to the level of external sound
dual-chip system includes Sony's QN1 HD Noise Cancelling Processor and V1 Integrated Processor
30 hours of battery life with noise cancellation
10 minute quick charge provides enough power for 5 hours of listening
30mm dynamic drivers tuned for clear, detailed mids and highs with deep bass punch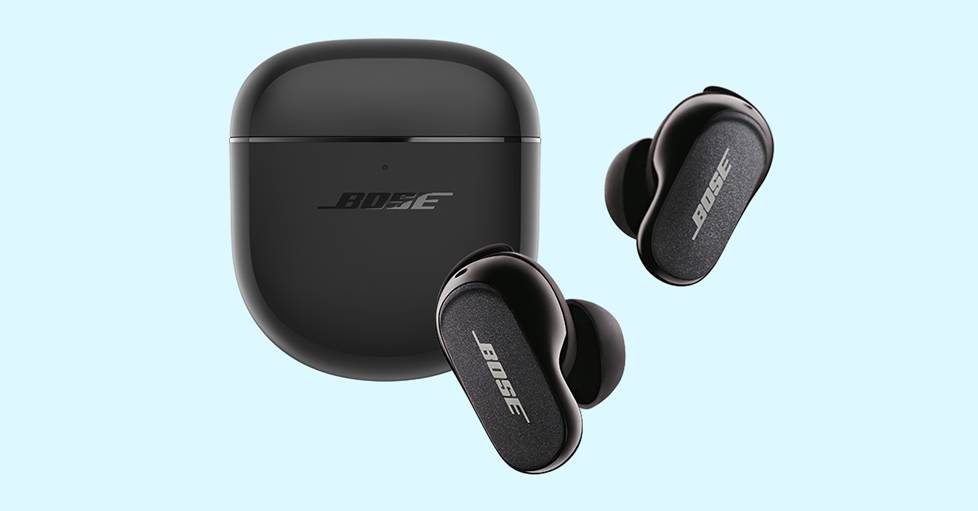 Best noise-canceling earbuds — Bose QuietComfort Earbuds II
Frankly, I shouldn't have been so shocked. Bose helped pioneer and popularize noise-canceling headphones, and they seem to take a major leap every generation. But I was not prepared for the QC Earbuds II — in-ear headphones — to cancel noise as well as the best over-ear noise-canceling 'phones.
As I said in my hands-on review, that makes them an "air travel game changer." They can knock out the loud drone of a plane engine, and they take up very little carry-on space. Over-ear headphones have longer battery life, but the QC Earbuds II offer up to six hours of listening with noise cancellation — easily enough to cover a short flight.
Details
also featured in our articles: Best true wireless earbuds for 2023 and Best noise-canceling headphones for 2023
100% wire-free headphones with Bluetooth 5.3
CustomTune technology calibrates sound and noise cancellation to your fit and surroundings
IPX4 sweat- and weather-resistant
three sizes of flexible wings keep earbuds secure during movement
6 hours of battery life with noise cancellation
carrying case banks up to 18 hours of power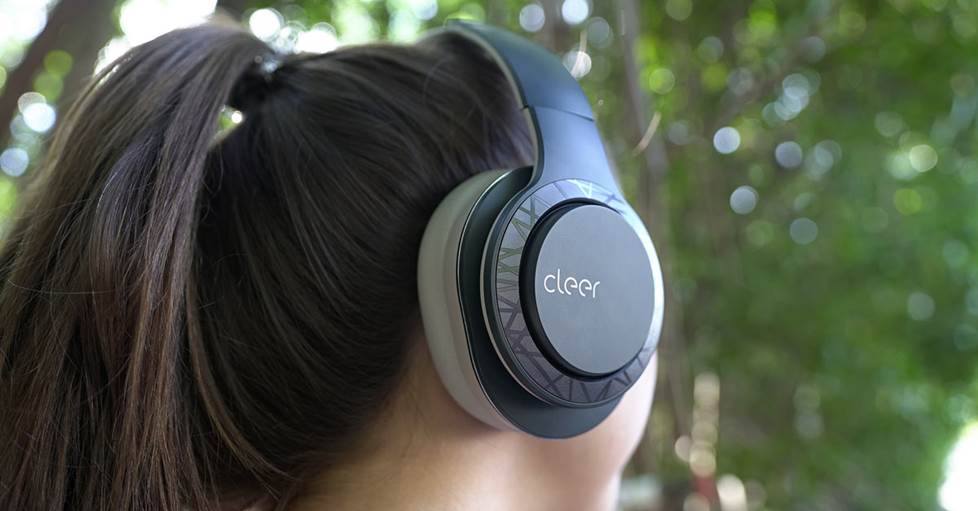 Best budget over-ears — Cleer Enduro 100
The Cleer Enduro 100s are my top "bang for your buck" pick right now. These headphones don't offer noise cancellation, but they do offer up to 100 hours of battery life. That's by far the most I've seen. In fact, my wife used them for almost a month before recharging them. (She's often up with our 1-year-old son, watching shows and YouTube videos as she gets him to sleep.)
They have what I would call a form-fitting design. They feel very well-built and sturdy, but the earcups exert a solid amount of pressure on the side of my head. Still, the earpads are softer than most and the headphones stay firmly in place as I walk around or move my head.
closed-back, over-the-ear headphones with Bluetooth 5.0
aptX-HD® and AAC decoding
rechargeable battery provides up to 100 hours of wireless use
10-minute "Fast Charge" provides enough power for 12 hours of listening
snug fit with soft, ergonomic earpads
40mm dynamic drivers with patented "ironless" magnet array for more fluid diaphragm movement
spacious sound with clear vocals and strong bass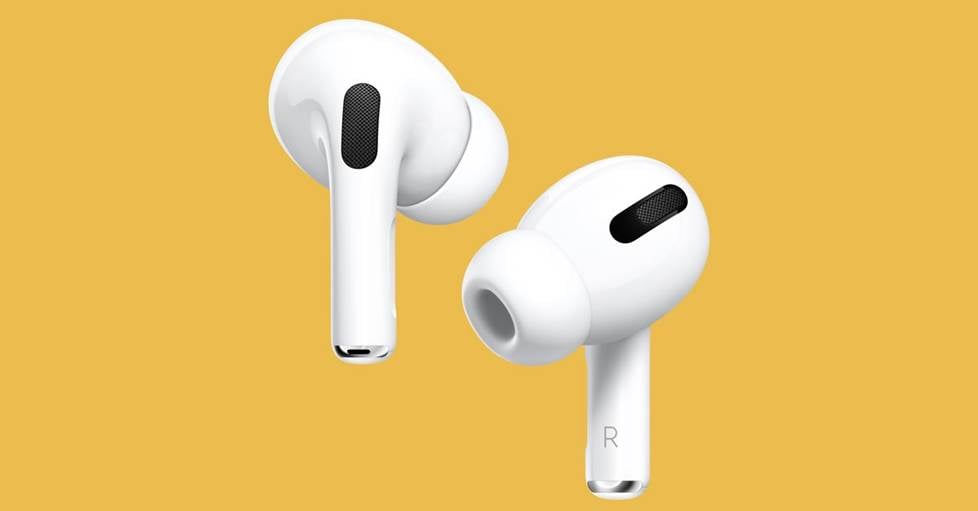 Best wireless earbuds for iPhone and Apple users — Apple AirPods Pro (2nd generation)
I mean what can I say? Apple purpose-built the AirPods to use with their devices. And the new H2 chip inside the AirPods Pro 2 makes for an even snappier experience with the iPhone, iPad, and Apple Watch. Making and taking calls, SIRI commands, controlling tunes and podcasts — it's all so easy.
The noise cancellation, transparent mode, and sound are better than ever. Plus they make some of the clearest-sounding phone calls I've ever heard with wireless headphones.
Details
also featured in our article: Best noise-canceling headphones for 2023
built-in Bluetooth 5.3 for music and calls
Apple's H2 chip provides faster, more powerful processing and seamless wireless connection with Apple devices
active noise cancellation circuitry adjusts to the level of external sound
Adaptive EQ customizes the sound based on how AirPods fit in your ear
IPX4 sweat- and weather-resistant
dynamic head-tracking and personal profile for customized spatial audio experience
includes 4 sizes of silicone ear tips for a secure, comfortable fit
6 hours of battery life with noise cancellation (MagSafe charging case banks up to 24 more hours of power)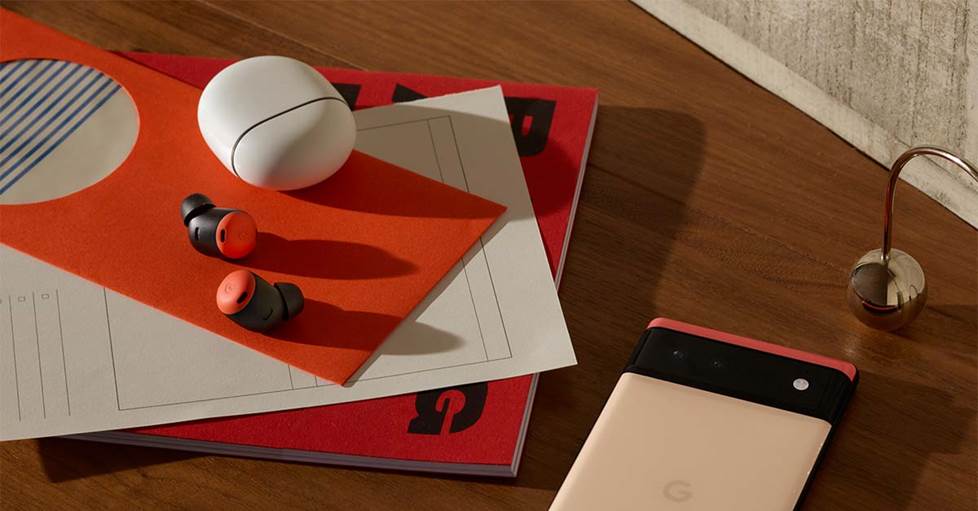 Best wireless earbuds for Android Users — Google Pixel Buds Pro
For us longtime Android users, this is refreshing. The Google Pixel Buds Pro earbuds tap into some of our phones' coolest, most helpful features. And they're the first Pixel Buds with both noise cancellation and a "transparency" mode for hearing external sounds.
After a one-time setup, you can call up Google Assistant voice control by pressing or holding either earbud — or simply by saying "Hey Google." The Google Assistant lets you control music, send text messages, and search the web with your voice. But it's also the key to other Google apps that can feed crucial information right to your ears. (Think step-by-step walking directions from Google Maps.)
A co-worker's wife works at a school and told me that her Pixel Buds have been invaluable. They help her communicate with parents who don't primarily speak English. Google Translate uses the earbuds' built-in mics to pick up what others are saying, and can then deliver live translations for around 40 languages.
Details
built-in Bluetooth 5.0 with multipoint connection
easy, one-tap pairing with Google Pixel phones
active noise cancellation uses internal circuitry and microphones on each earbud to reduces external noise
IPX4 sweat-resistant
11mm dynamic drivers deliver clear sound for music, podcasts, and calls
hands-free voice control with the Google Assistant
7 hours of battery life with noise cancellation (charging case banks up to 24 more hours of power)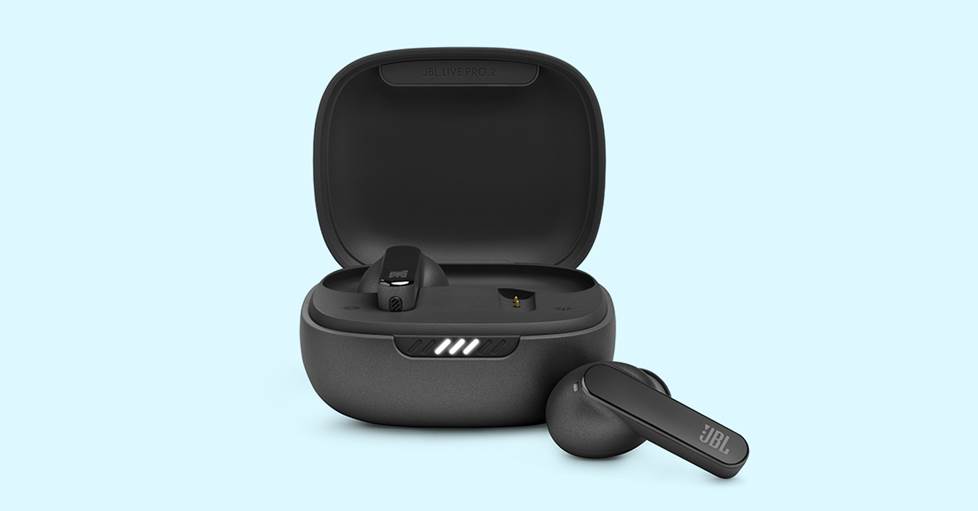 Best budget earbuds for phone calls — JBL Live Pro 2 TWS
The sweat-resistant JBL Live Pro 2 TWS is a great choice for "do-everything" earbuds, styled similarly to AirPods. They have a long battery life, easy controls, and loaded feature set — and their mics pick up well for clear phone calls/video chats.
JBL always delivers great bang for your buck because they pay such strict attention to their sound tuning. (I recently spoke to Sean Olive, head of acoustic research at JBL's parent company Harman, about their data-influenced approach.)
Details
built-in Bluetooth 5.2 with multipoint connection
"True Adaptive" noise cancellation and "Smart Ambient" (transparency) mode
free JBL Headphones app for Apple® or Android™ for customization and control
IPX5 sweat-resistant
11mm dynamic drivers for clear sound with strong bass
tap either earbud to access Google Assistant or Amazon Alexa
hands-free voice control with the Google Assistant (optional)
8 hours of battery life with noise cancellation (charging case banks up to 30 more hours of power)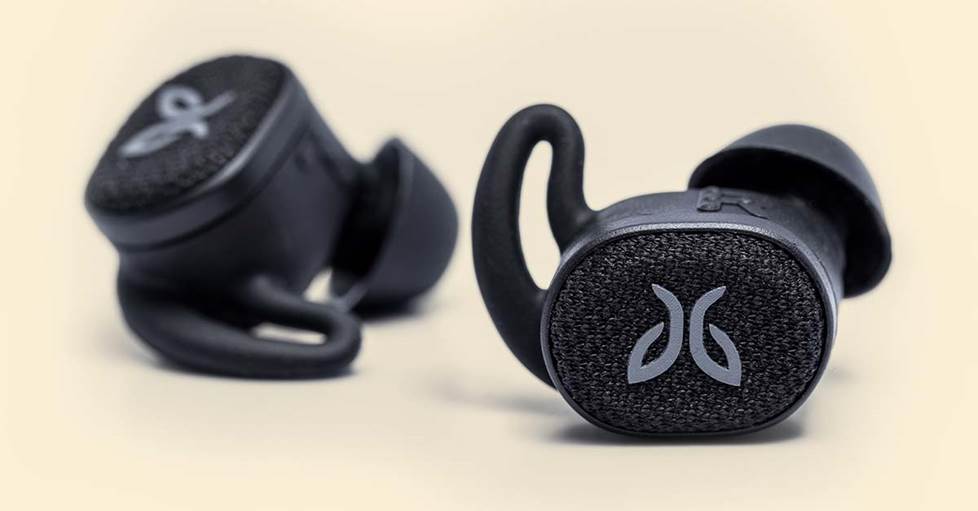 Best earbuds for running and working out — Jaybird Vista 2
Speaking of true wireless earbuds, that style of headphones is incredibly convenient for workouts. There are absolutely zero wires to get in your way, get caught up on gym equipment — or all tangled up inside your bag. The Vista 2 earbuds are my favorite sports earbuds for their fit, security, durability, and hard-hitting bass.
The Vista 2s offer active noise cancellation, an awareness mode, and they meet military standards for durability and waterproofing. And Jaybird made their name with earbuds designed to stay put while your move.
Details:
also featured in our article: Best workout headphones for 2023
6mm dynamic drivers tuned for punchy, hard-hitting bass
proprietary Bluetooth 5.0 chip for a stronger, more stable connection
6 hours of listening per charge
carrying case banks up to 16 hours of power
IP68-rated waterproof and dustproof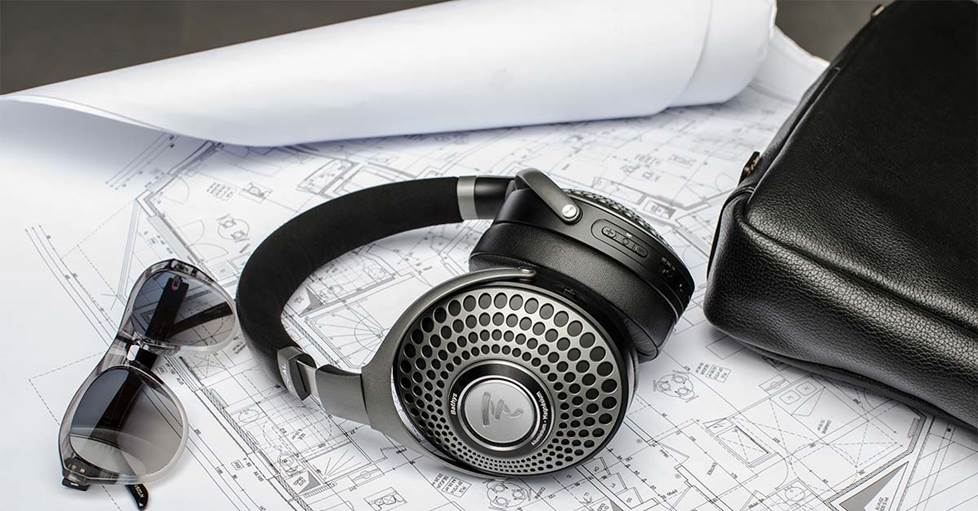 Best-sounding wireless over-ear headphones — Focal Bathys
Focal's super-premium Bathy wireless headphones look a lot like the French audio company's acclaimed wired audiophile offerings. But they are actually smaller, lighter, and packed with on-the-go features like noise cancellation.
The Bathys also shares the same fast-attack diaphragm design with those top-flight Focal headphones. Well-engineered aluminum/magnesium drivers deliver dynamic sound with tremendous depth, realism, and texture. It's a cut above your average Bluetooth headphone sound.
Details
also featured in our article: Best noise-canceling headphones for 2023
Bluetooth 5.1 with multipoint connection
high-quality aptX, aptX Adaptive, and aptX HD audio streaming
two levels of noise cancellation and "Transparency" mode
specially designed 40mm dynamic drivers with lightweight aluminum/magnesium diaphragms
secure, snug fit with oversized, plush earpads and headband padding
made of high-grade materials like leather, aluminum, and magnesium
rechargeable battery provides up to 30 hours of wireless use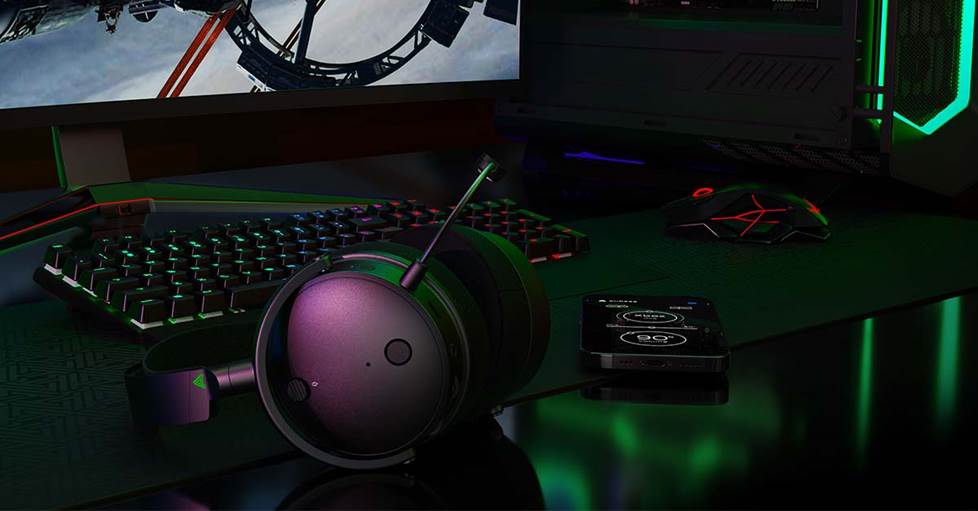 Best wireless headphones for gaming — Audeze Maxwell
There are many reasons why Colin M., our resident gaming expert, gave the Maxwell gaming headset his highest seal of approval. Number one would be Audeze's famous planar magnetic drivers. They deliver an even, cohesive sound that causes little fatigue during long gaming sessions and they provide a strong sense of space.
On top of that strong foundation, there's built-in 3D audio technology, 80 hours of battery life, and a powerful boom mic that can detect voices and filter out loud background noise. There's a PlayStation version and an Xbox version that each come with a different USB-C transmitter, but both versions feature Bluetooth 5.3 (with lossless LE Audio, LC3plus, and LDAC codecs).
Colin said the Maxwell's overall performance made for a gripping experience that pulled him into the storytelling — and also helped improve his gameplay. "Accurate sound cues are essential to survival in Predator: Hunting Grounds," Colin wrote. "With the Maxwells on, I was able to immediately pinpoint the iconic trickling purr made by the Predator...I was able to track [my antagonist] consistently, from the heavy thump of its footsteps to the humming vmmm of its thermal vision changing frequencies."
also featured in our article: Best planar magnetic headphones for 2023
professional gaming headset with USB-C wireless transmitter
Bluetooth 5.3
high-quality LE Audio, LC3plus, and LDAC audio streaming
award-winning 90mm planar-magnetic drivers offer detailed, dynamic sound optimized for gaming
3D audio processing for immersive sound and situational awareness
rugged chassis with spring-steel headband and large contoured ear pads
detachable boom microphone and onboard array of four beamforming mics
AI-powered noise suppression technology for clear communication
rechargeable battery provides up to 80 hours of wireless use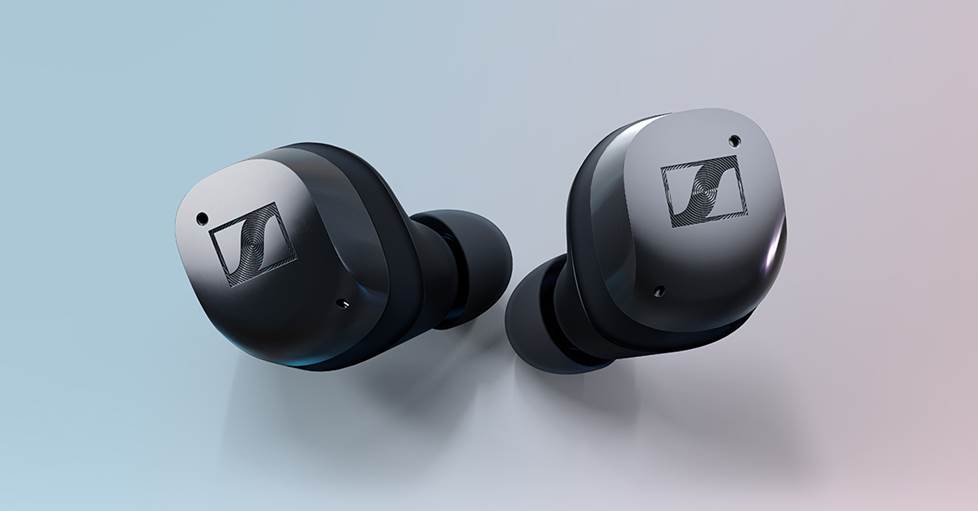 Best-sounding earbuds — Sennheiser Momentum True Wireless 3
If you haven't heard truly high-performance earbuds before, the sound from Sennheiser's Momentum True Wireless 3 might surprise you. You're placing these small 'buds in your ears, and they deliver this large, "outside-the-head" sound. To my ears, it's also the cleanest, most nuanced sound you can get from a set of wireless earbuds.
Details
also featured in our articles: Best true wireless earbuds for 2023 and Best noise-canceling headphones for 2023
built-in Bluetooth 5.2 with aptX adaptive and aptX HD
adaptive hybrid noise-canceling circuitry uses a four-mic system
"TrueResponse" dynamic driver in each earbud
spacious soundstage with precise imaging
IPX4 sweat-resistant
four sizes of silicone ear tips and three sizes of ear fins
7 hours of battery life with noise cancellation (fabric-covered charging case banks up to 21 hours of power)
Other types of wireless headphones
The vast majority of wireless headphones these days connect via Bluetooth. But there are also transmitter-based wireless headphones that often connect using radio frequencies (RF). Those headphone systems usually come as a complete set designed for gaming or better TV sound.
Need more help? Contact us!
Want personal advice so you can choose the best wireless headphones for you? Contact us today.
Our expert Advisors know headphones inside and out. Your Advisor can send specific Crutchfield pages to your screen, saving you a lot of browsing time. You'll get a shopping cart loaded up with everything you need.
Free lifetime tech support is included with your Crutchfield purchase.
Popular questions customers ask
Most wireless headphones use Bluetooth to connect to your phone or other compatible device. They range from tiny earbuds to larger over-ear models. There are also specialized wireless headphones for TV that use a wireless transmitter instead of Bluetooth to connect to your TV or home audio system.
Noise-canceling headphones let you hear all the detail in your music without having to crank the volume to overcome external noise. These headphones use special circuitry to cancel out exterior sounds before they reach your ears. And theyÆre available in lots of styles, from small earbuds to cushier over-ear models.
We carry a range of wireless and true wireless Bluetooth earbuds to keep you moving during your workouts. The best sports headphones are durable and sweat-proof models that stay in place when you move around.
Over-ear and on-ear Bluetooth headphones tend to have much longer-lasting batteries than in-ear headphones, which are designed to be as small and light as possible. Wireless earbuds have batteries that can last up to around 12 hours, while larger headphones can offer 20-30 hours of use between charges.