Alpine Status Series car audio gear is designed to provide hi-res, home audio-quality music in your car. We talked to Alpine's national trainer to get the inside info on the stereo, speakers, and amplifier in this lineup and then tried them out for ourselves.
Imagine having a home audio-level experience driving to work...
With their F#1 Status Series, launched originally in 2001, Alpine set out to deliver the best possible sound in the car for those customers willing to pay for it. Every iteration of the complete flagship system has been coveted by fans of premium car audio. But now, F#1 Status's technological advancements are available for an inviting price tag.
Alpine calls the new line simply... Status Series, and, unlike the closed-system format of its predecessors, you can purchase Status components á la carte. So, building a system capable of perfecting high-resolution audio in the car can happen in stages.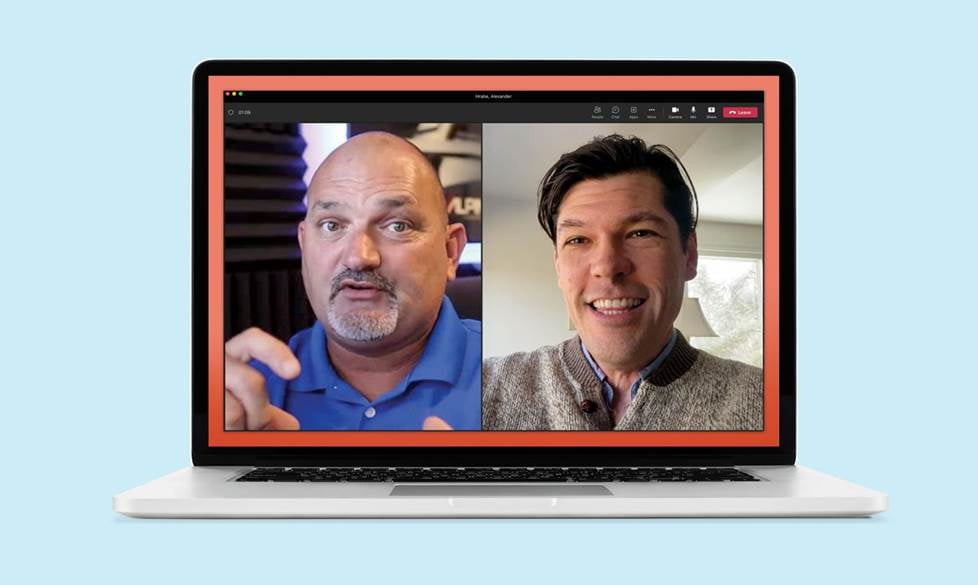 Of course, we had to hear this gear for ourselves, and as part of our hands-on review, I spoke with Eric Brooks, Alpine's National Trainer. I wanted to get Alpine's POV on the value of high-resolution audio and how their approach elevates the listening experience.
High-res starts at the source
I asked Eric how he explains high-resolution audio to someone who has heard it's a better way to listen to their favorite music but doesn't really know why it is. He put it in these simple terms: "When you're playing high-resolution music, more digital audio information is being pushed through at a higher rate. What you get is a more open sound with more detail in the imaging. But to hear that, you need a receiver that can do that kind of processing, and amps and speakers that can handle a wide bandwidth."

The Alpine HDS-990 digital media player is that receiver, ensuring that your high-resolution audio gets VIP treatment from the moment you press play. In fact, its sole purpose is to play high-res audio from one of its several input options. There is no built-in AM/FM tuner. There is no Apple CarPlay. Instead, it's designed to be more of a companion to a traditional car stereo.
Eric explains, "We actually imagined that it would be used in tandem with a factory or an aftermarket stereo. So, you'll have your day-to-day receiver for using Apple CarPlay or Android Auto™, and then when you're in the mood for that premium audio experience, you'll switch over to the HDS-990. It can be installed out of sight and play something like a USB thumb drive loaded with high-resolution playlists."
When I used the player, I was impressed by its practicality. The unit itself is easy to tuck away thanks to its two-piece design, and the controller gave me everything I needed to jump right into my music. The rotary dial for volume and menu navigation was a joy to use, and the full-color display kept album art looking crisp.
Check out our video review to get a closer look at the design of the HDS-990 and additional features like premium formats for wireless streaming.
With a built-in 4-channel amplifier offering 25 watts RMS per channel, you truly can take the system-building approach and add an aftermarket amp later. When you're ready for more power, the HDS-990 makes expansion easy.
The HDS-990 gives you a 4-channel high-level output and 6-channel RCA outputs (three pairs of 4-volt connections), along with both digital coaxial and digital optical outputs for keeping the signals clean when connecting to an amp or digital signal processor (DSP).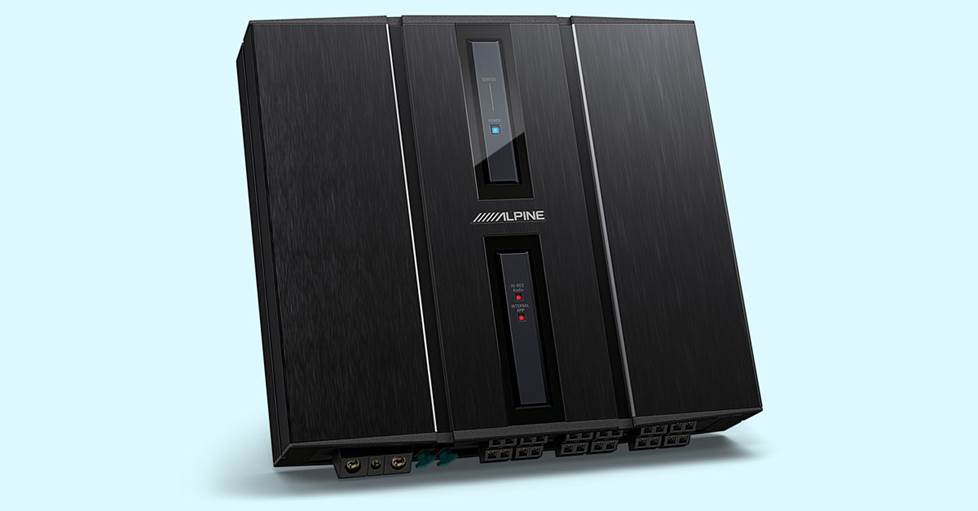 The purest power Alpine offers
The HDP-D90 amp/DSP makes a great choice to carry that high-res info to your speakers. Eric elaborates on what makes that Status amp such an excellent pairing with the HDS-990, "Well, first off, it's a 12-channel amp. How cool is that? So, one amp can power your whole system. Built into it is a toolbox of digital processing controls (which you can access using the HDS-990's controller). And every audio-grade component and bit of circuitry in Status amps were selected for their contribution to extreme accuracy, high signal-to-noise ratio, low distortion rating, and wide frequency bandwidth. All of that is what you need to hear the benefits of high-res."
Discover what else this whopping amp can do in our video review.
More power options from Alpine
If twelve channels of power is more than you need, Alpine also has three other amplifiers in the Status Series lineup so that you can build the audio system you want. See all of the Alpine Status Series amplifiers.
Speakers that can handle it all
So, okay... all the high-res information from the flash drive plugged into the HDS-990 has passed through the HDP-D90, benefiting from the custom tweaks made via the DSP, and is distributed to the speakers. What is it about the Status speakers that makes them an essential part of the system?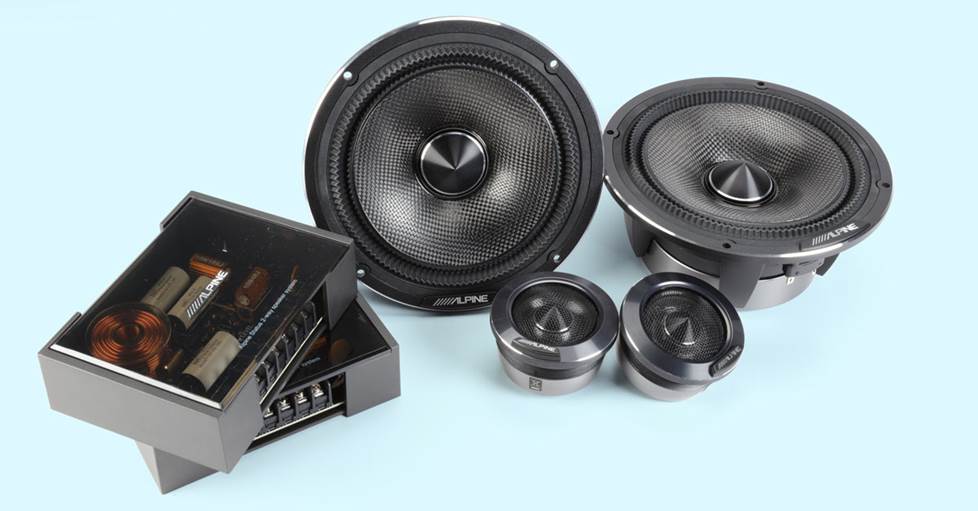 Well, with a frequency range of 55 Hz to 40,000 Hz, these speakers are equipped to handle every subtlety that exists in your music and do it with astonishing agility. I heard that firsthand when I played a selection of some of my current favorite songs. Tracks from Bobbi Gentry, Pharoah Sanders, Weyes Blood had dimension and presence. All their potential felt unlocked as I heard a fullness in the music that made these familiar songs sound new to me.
I was interested to know what else contributes to such a robust sound, and Eric told me this about the speakers: "It's also elements like the carbon composite woofer material and double-gathered surround that dramatically reduce distortion and enhance linearity. So, you get a very smooth transition from woofer to midrange to tweeter, which makes for natural response over that wide bandwidth. In fact, I tuned one of our systems recently, and it really didn't need much adjustment because the response was so linear. Really, I just did more level-matching between the drivers as opposed to acoustic correction."
That's great news if you want to start building your Status system speakers-first. Get a closer look at them in our video review.
Find out if Status fits
Check out the full selection of Alpine Status Series gear for all the details.
If you're seriously considering upgrading to Status, be sure to use our vehicle selector tool to find out if this premium gear is the right fit for your ride. And if you have any questions about Alpine or any other products we carry, you can contact our friendly advisors via phone or chat.