A recent trip I took to Kicker's headquarters in Stillwater, Oklahoma, confirmed what I've noticed over the last few years: Kicker is becoming a major player when it comes to car amplifiers. And that's a great thing.
Kicker speakers and subwoofers have long been favorites of our customers. That's not surprising. They're efficient, they sound great, and they're built to last. So to see Kicker excelling in a category that's become very important in car audio is pretty cool.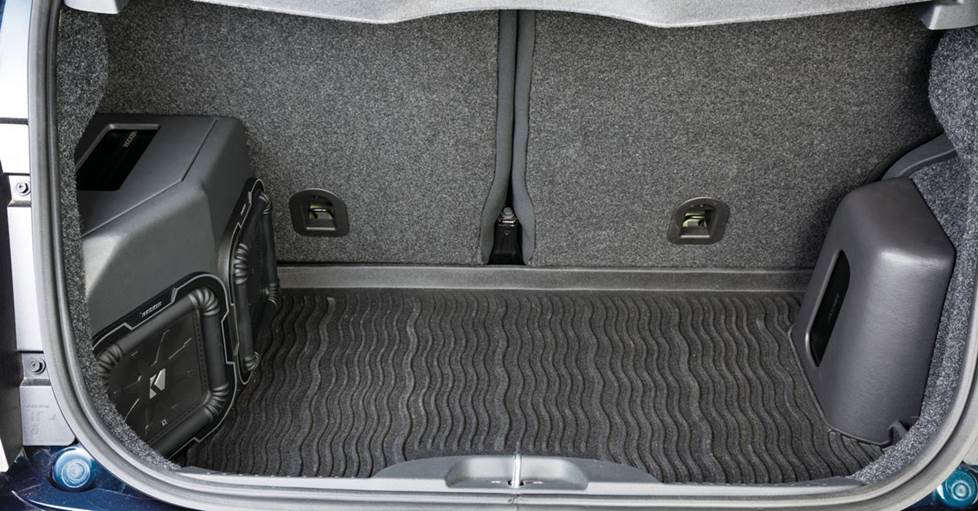 Kicker gear in its natural environment
One of the highlights of the tour didn't take place in a lab but out in the parking lot, in Kicker's Fiat demo car. The Fiat is a tiny car, yet Kicker didn't have to sacrifice much cargo space to fill it with incredible sound.
Amplifiers are more important now than ever before
In newer vehicles, factory stereos are more challenging than ever to replace. That makes a car amplifier an essential component in the quest for better sound. A good amp will connect to your factory stereo and allow you to power aftermarket speakers for an immediate improvement.
Kicker does amplifiers right
Two important aspects of modern amps are efficiency and sound processing. An efficient amp produces less heat, so it's less prone to distortion, and puts very little strain on your car's electrical system. Good sound proces­sing, meanwhile, can weed out the fundamental flaws of your factory stereo and deliver a sonic signature that's clean and full.
Kicker is doing both of these things exceptionally well these days, as a couple of cool demos at their HQ — one in the Fiat you see at the top — clearly showed.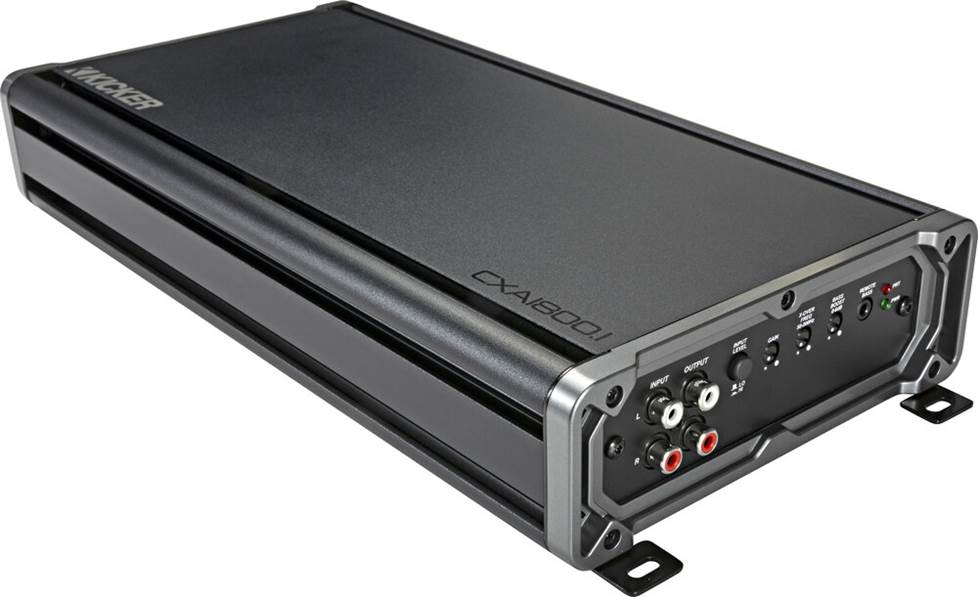 Performance matters, and efficiency is a big part of that
At one point in my tour of their HQ, Kicker engineers measured the efficiency of an older model amplifier and one of their newer KX Series amps with the same power rating. The older amp came in at 47% efficient, which meant that it wasted more than half its power generating heat. The KX Series amplifier, on the other hand, measured 77% efficient. So Kicker's packed a large amount of power into a small chassis that will fit almost anywhere in a vehicle, and won't overheat or shut down.
[Update: Since this article was published, Kicker updated this line of amplifiers to their CXA Series amps, with the same or higher efficiency operation.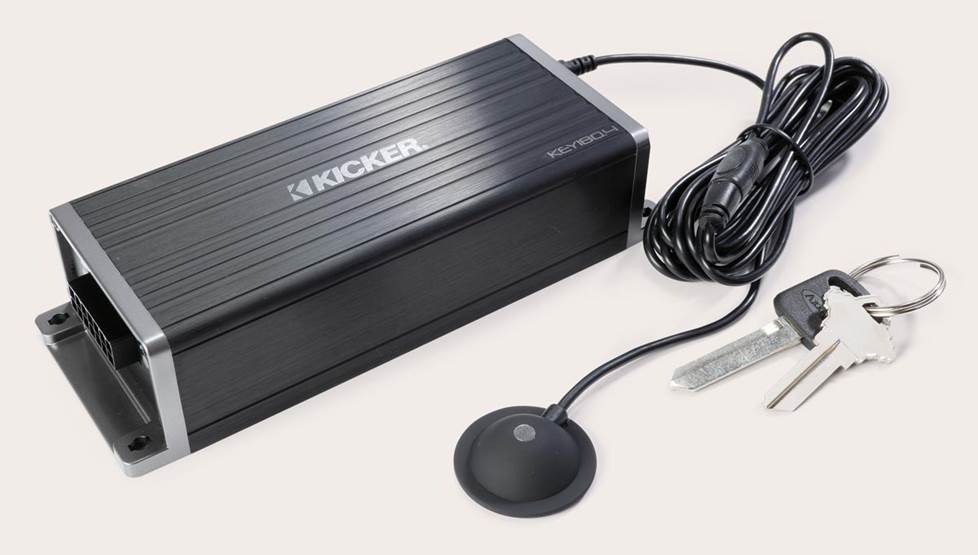 The future in car audio is automatic tuning
The folks at Kicker are rightfully proud of their KEY180.4 amplifier with automatic-tuning digital signal processing (DSP) — since updated to the KEY200.4. I sat in the driver's seat of this car listening to music, switching the DSP on and off repeatedly, and heard very clearly the sound improvements brought into the Fiat.
The KEY amplifier's setup uses a calibration microphone to measure the sound response of the vehicle's interior acoustic space, and automatically adjusts equalization, time alignment, and speaker levels to achieve true high-fidelity sound in any vehicle. Perfect sound can't get any easier.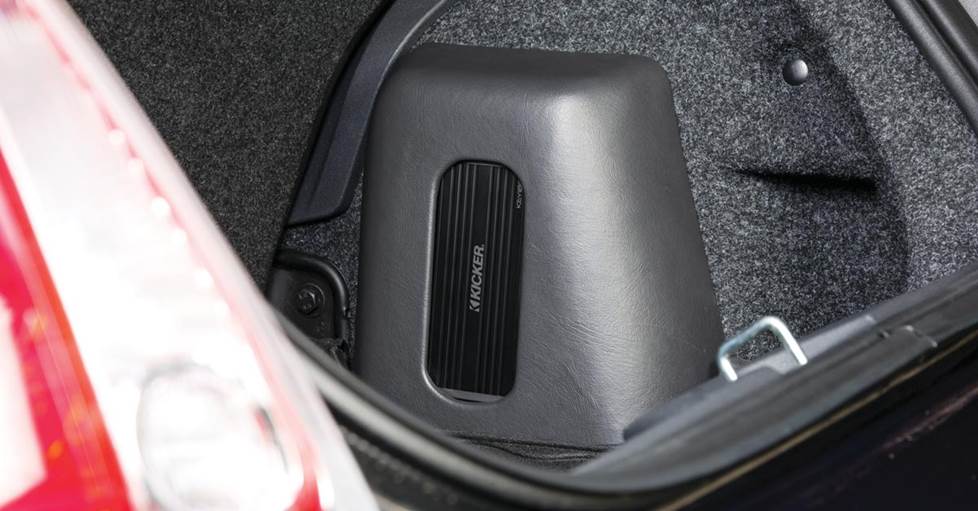 Since the Fiat is a demo car, Kicker mounted the KEY180.4 inside a custom enclosure so that people could see it. Most of us, in our personal vehicles, would hide the amplifier under a seat or behind a panel somewhere. It's that small.
What you power matters
Factory speakers can sound better with more power, but aftermarket speakers absolutely thrive with extra juice. Kicker speakers, with their big power handling and satisfying performance, are some of our best sellers.
Check out our selection of Kicker speakers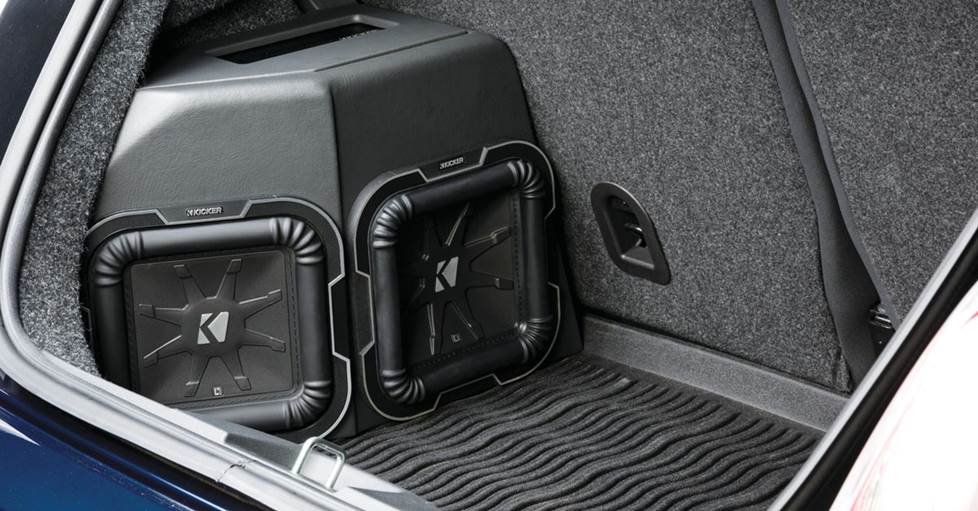 Kicker subwoofers, especially the square L7 series, are legendary, and Kicker had to include a pair of them in the Fiat's trunk. They're designed for one purpose — to create bass that's powerful and accurate. And two of those in this small car truly deliver.
See all of our Kicker subwoofers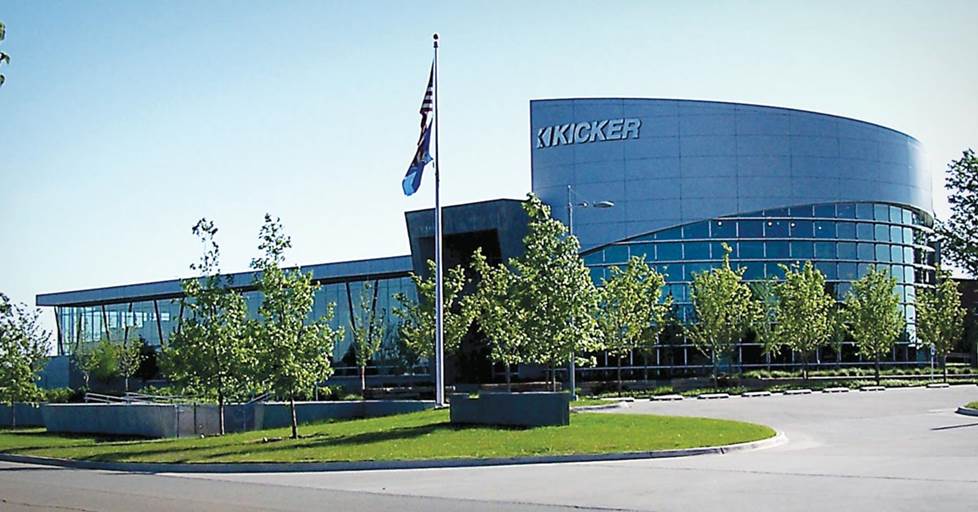 From loudspeakers to beyond — a little bit about Kicker
The story behind the creation of Kicker is that founder Steve Irby couldn't hear his keyboards over the drums in his rock band. So he built a powered speaker (shown below) and rocked on. Then he discovered he loved building loudspeakers more than he did playing through them. Steve founded Stillwater Designs in 1973, and was soon sending out truckloads of his "Kicker" loud­speakers for bands, clubs, and auditoriums everywhere.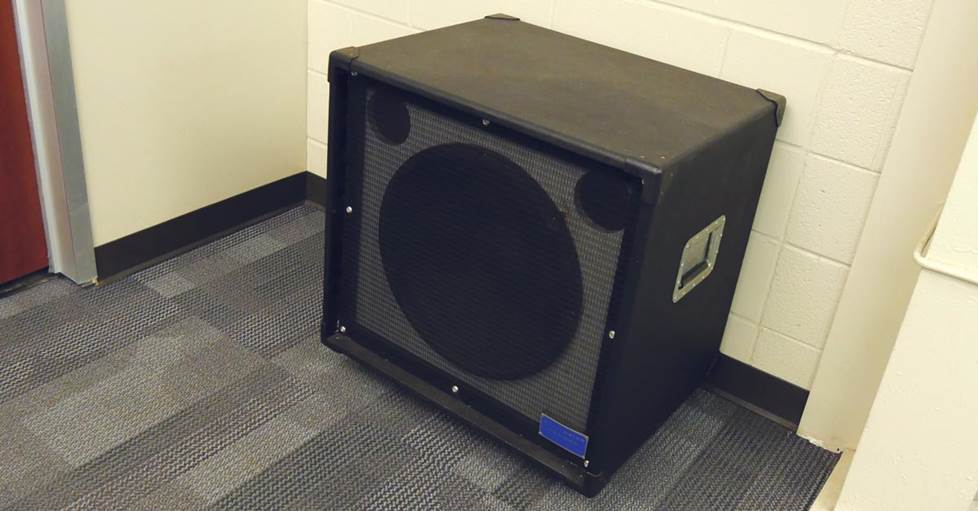 What really impressed me on my visit to Kicker was the company vibe. It's laid back and friendly, but still with plenty of focus on building great gear. I found it to be a lot like Crutchfield, honestly. And I was struck by the similarities.
Like Steve Irby, Bill Crutchfield was looking for something that didn't exist (in his case, a mail-order car stereo business to help with a restoration project), so he created it himself. It makes sense, then, that we've had such a long and fruitful relationship with them.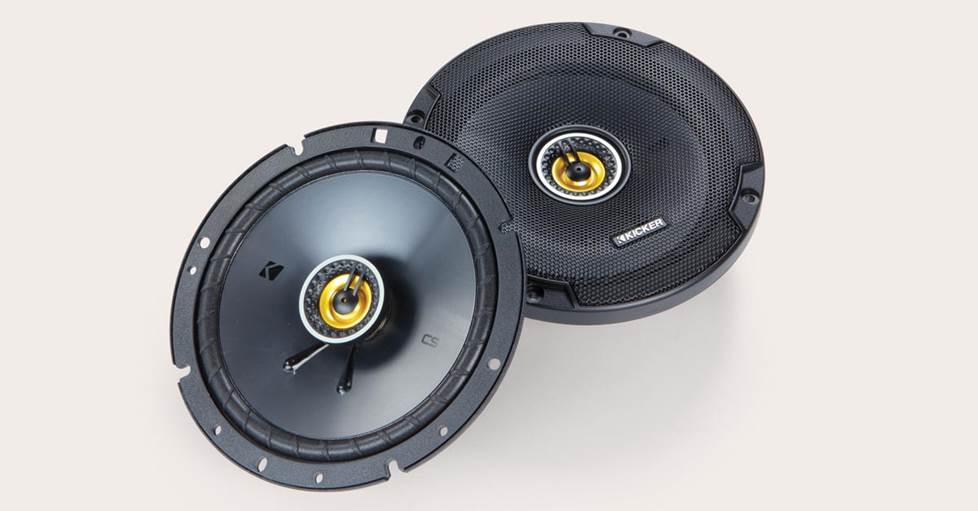 Check out our Kicker store
Crutchfield offers a wide selection of Kicker products, including speakers, amps, and subs, all made to fit into a wide variety of cars, motorcycles, boats, and other off-road vehicles. Check out our Kicker brand page. See something you like? Give us a call and an Advisor will help you find the right Kicker gear for your setup.