mong us car fanatics at Crutchfield, the only thing we love more than a beautiful restoration of a classic vehicle is being able to find ways to infuse it with awesome audio gear.
We recently got an email from a customer named Craig up in the wilds of Wisconsin sharing pictures of the '77 Chevy pickup that he and his son had restored. He was asking for advice on how to make it sound fantastic — and we knew immediately this was a project we wanted to be part of. He uses his Chevy as both a show truck and a boat hauler, and he wanted to build a system that he would delight showgoers, and turn heads at the marina.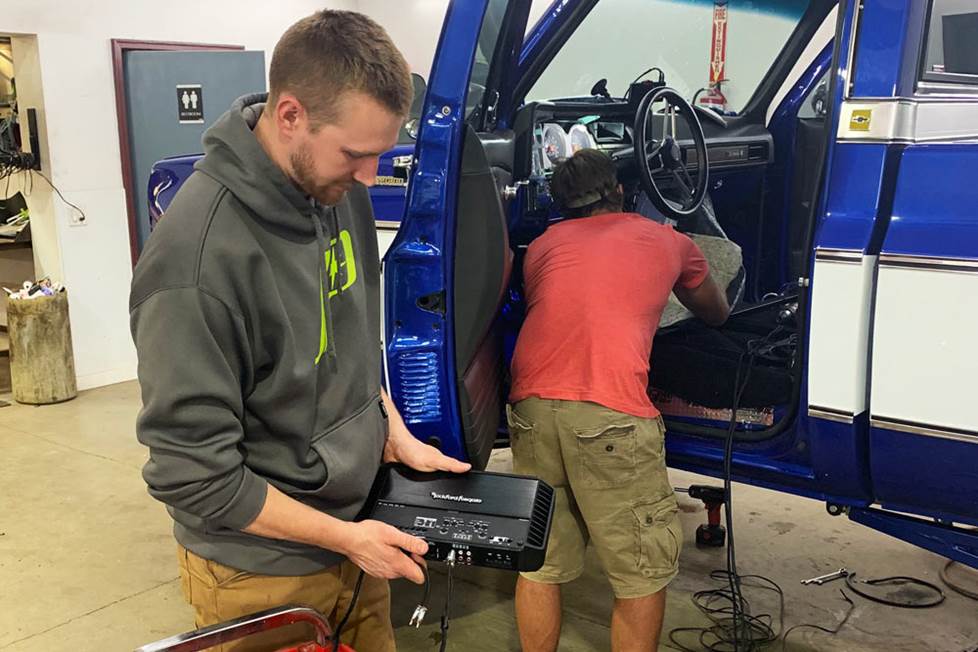 Craig had no specific ideas when it came to gear or brands. He only knew that he wanted something that could put out good volume, and audio for the bed of the truck. In his words, he wanted it to be over the top.
Building around the bass
His openness to brands let us build a system around his most critical restriction: limited space behind the seat for subwoofers. Yes, "subwoofers," plural. Craig wanted to squeeze at least a pair of subs into the cab. We thought that was an absolutely splendid idea!
After doing some measuring and research, we decided that a pair of Rockford Fosgate's sealed truck-style enclosures with 2-ohm, 10" Prime subwoofers would fit the space almost perfectly — and we were right!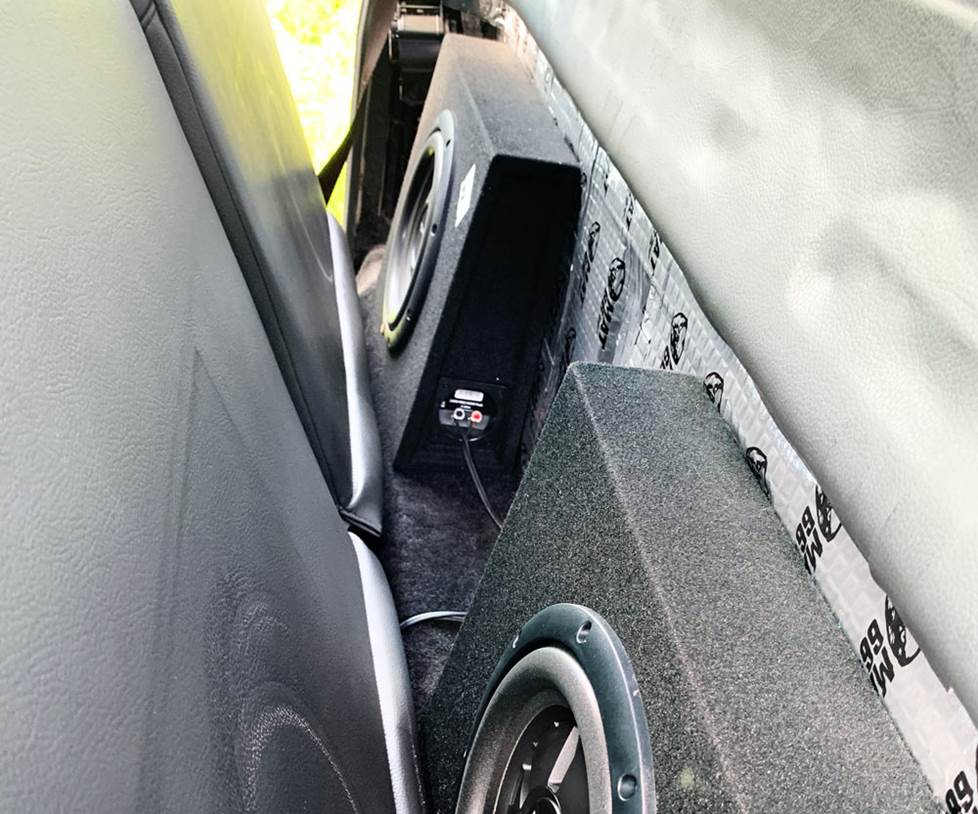 With those picks in place, we set about building an all-Rockford system that would satisfy Craig's cravings for something awesome. And as soon as we told them about the project, the folks at Rockford Fosgate were enthusiastically in as well — they happily kicked in the gear to make it all happen!
Cranking it up in the cab
For the cabin, in order to give Craig a good balance of sound quality and loudness, we went a little crazy with the speakers. We picked out a set of 6-1/2" Punch Series components and a pair of 6-1/2" Punch Series 2-ways in the cabin. Craig and his son did a masterful job mounting the woofers side by side in the door panels, and the tweeters of the component set up near the A-pillar.
They also lined the doors with sound deadening material, which is a strategy we absolutely recommend in any car, but especially in classic cars that are almost all metal and don't have much in the way of factory insulation. The increase in perceived volume that comes from keeping road and engine noise out is basically like adding power!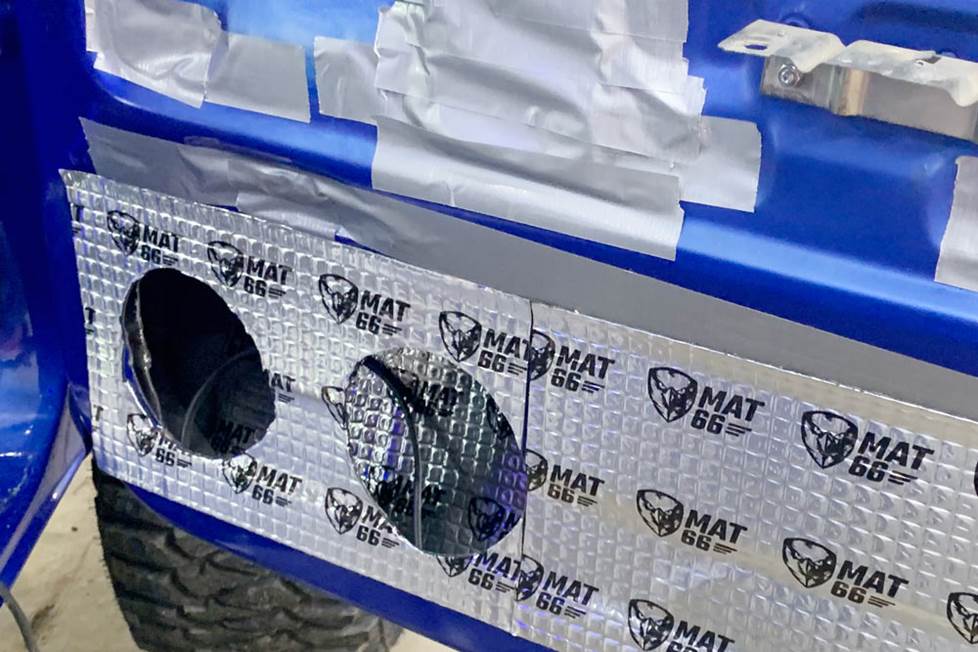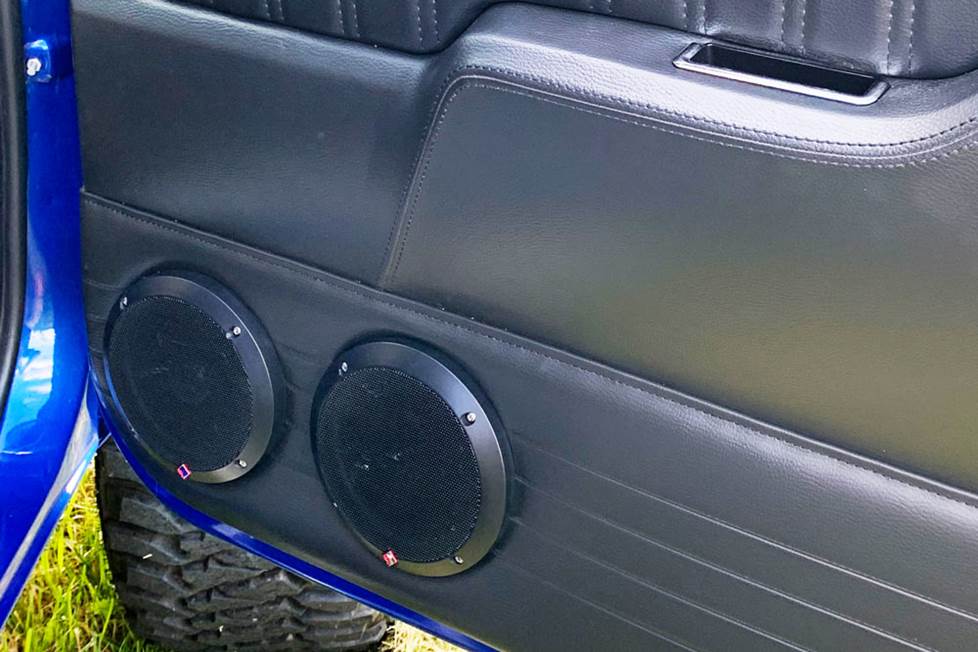 Is it loud enough? Oh, you betcha. But it sounds really great in there, too.
Rocking out around the water
Craig also wanted to make sure he was the envy of the marina when loading his boat in the water, and wondered if we could find a way to blast some tunes from the bed. Thanks to Rockford's line of marine gear, this wasn't a problem in the least.
For the bed, we chose a pair of Punch Series 8" wakeboard tower speakers. Sure, they're typically meant to go on a boat and entertain water skiiers on the lake, but there's nothing that says they can't be used in a truck, too! They handle a ton of power, and they're impressively efficient, so they put out a ton of sound. The 1" tweeters are nice and bright (which you want in an outdoor setting for maximum audibility), and the big woofers deliver some pretty impressive low end.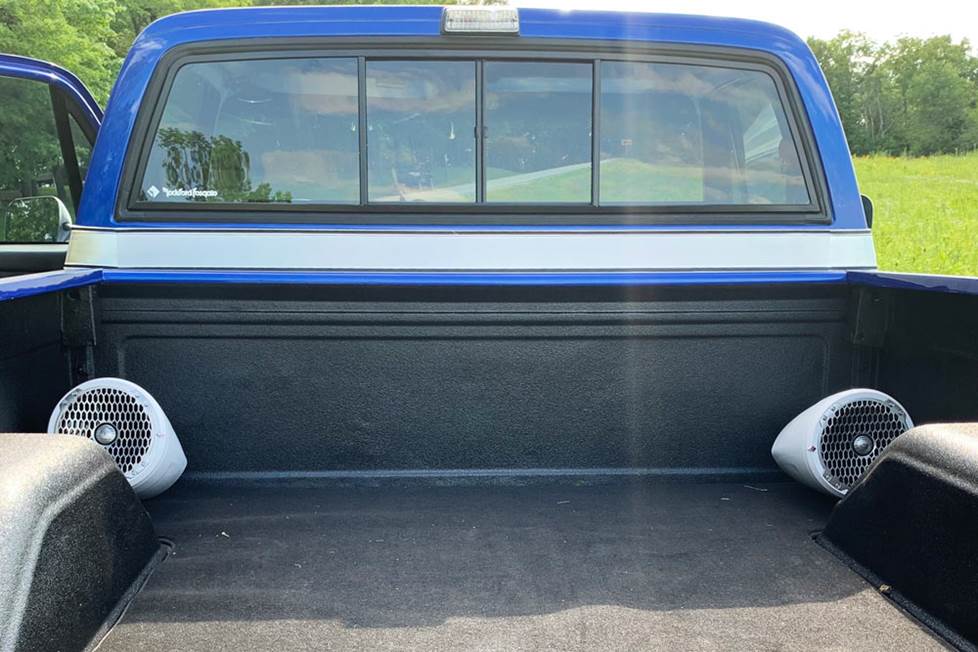 Enough power to make it all sing
One of the trickiest parts of designing the system was choosing how to amplify all of the drivers. We wanted to make sure we kept connections and components to a minimum, while still achieving maximum performance. In the end, we chose two 4-channel amps to drive all eight channels of the system.
A Rockford Fosgate Prime R2-300X4 amplifier drives the speakers in the doors, sending 50 watts RMS to the components and 2-ways, for plenty of volume and solidly balanced output.
The subwoofers and tower speakers, meanwhile, are powered by a Rockford Fosgate Punch P600X4 amplifier. The towers get 75 watts RMS from the front channels of the amp, while the 2-ohm subs are fed 150 watts RMS from the 2-ohm-stable rear channels, which is right in the subwoofers' recommended power range. The guys get tons of thump from the woofers, and plenty of crisp, clean volume from the towers in the bed.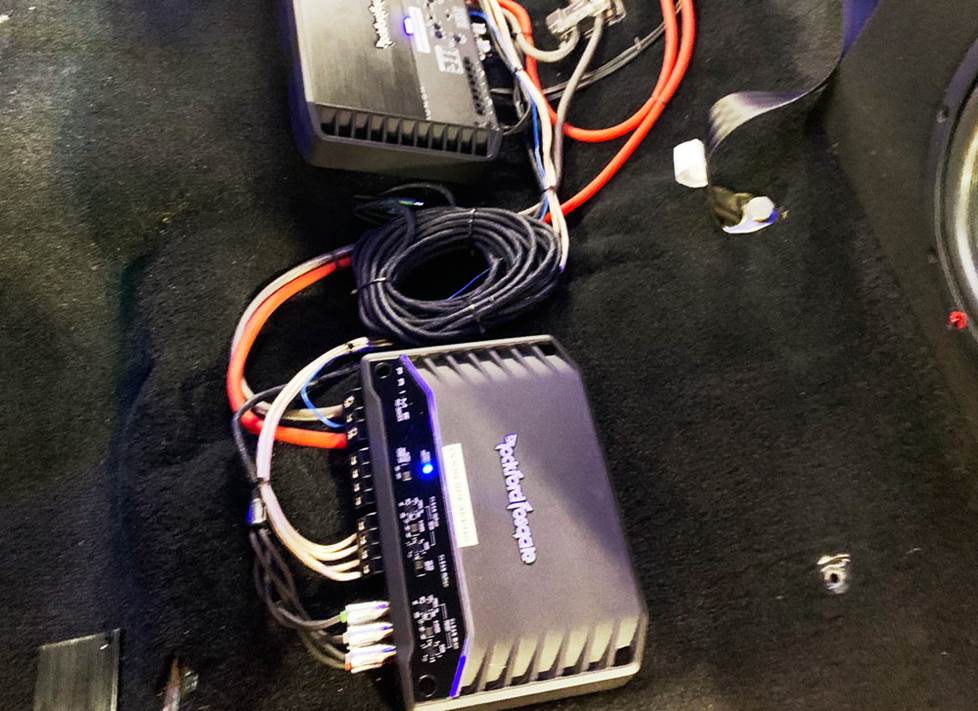 The crew connected everything with a Rockford Fosgate 1/0-gauge amp wiring kit, plus a healthy helping of extra 4-gauge power and ground wire, distribution blocks, and fuses. Check out the diagram below for a sense of how it all went together.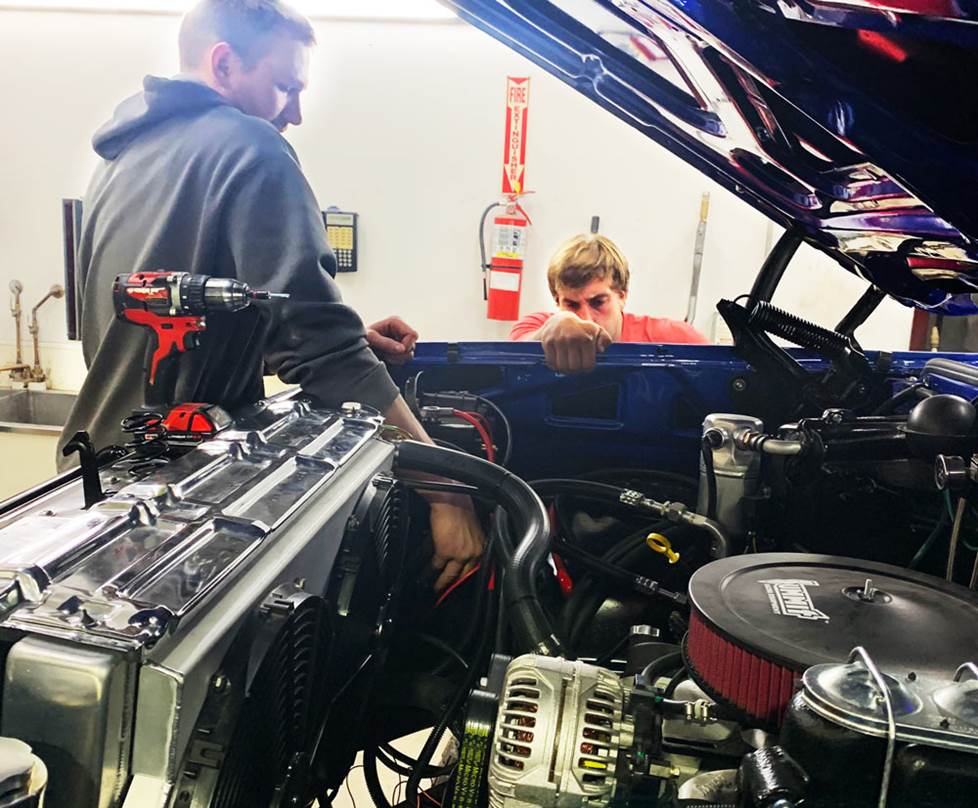 The in-dash brains of the system
Controlling it all is a killer Pioneer DEH-X8800BHS CD receiver. It fits right in the dash (with the help of Metra's dash kit for the Chevy), and lets Craig enjoy Bluetooth® calls and streaming, HD Radio™ reception, control over a bunch of iPhone® apps, and even good old-fashioned CDs if he's so inclined. We wanted to make sure to outfit him with a stereo that offers up variable color illumination, so he can match the display to the Chevy's color scheme for an extra-cool effect.
The key here, also, was making sure that he had a stereo with 6-channel preamp outputs. The stereo sends front and rear preamp signals to the R2-300X4 amp, and subwoofer signal to the front channels of the P600X4. The R2-300X4 has full-range preamp outputs, which he used to connect to the rear channels of the P600X4 to provide preamp signal for the tower speakers in the bed.
Here's a diagram of how it all hooks up: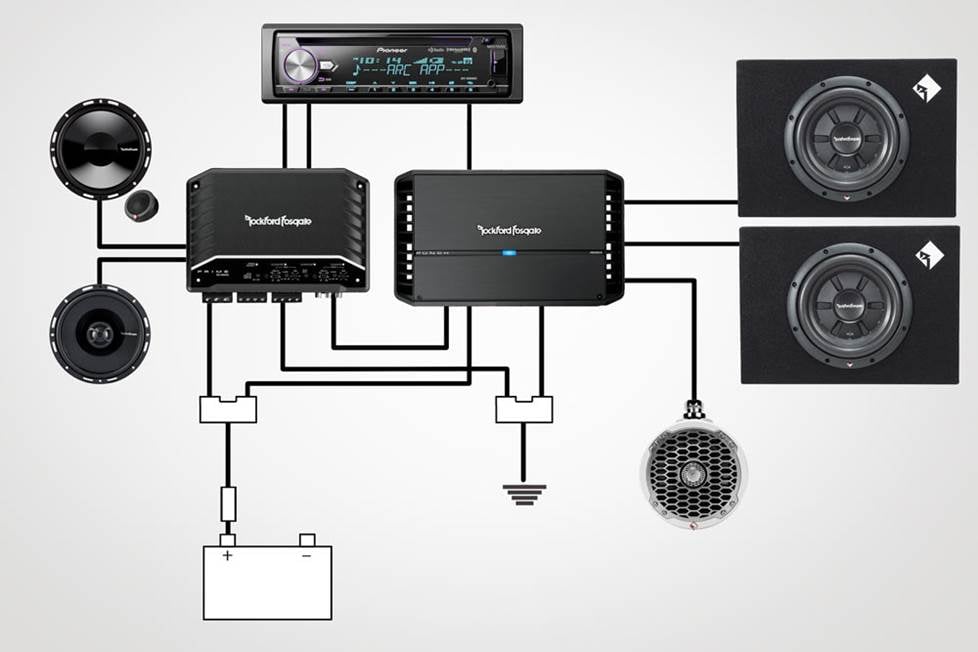 If you're really into such things, click here to see a larger, more detailed version of this wiring diagram.
---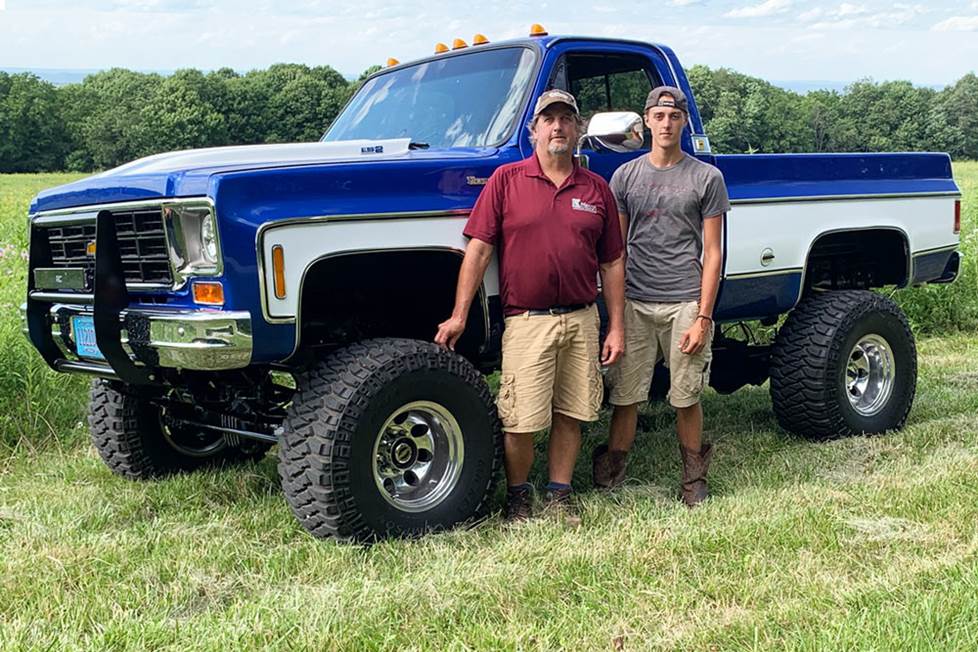 Ready to tackle your own system?
Whether you have a vintage vehicle or something newer, it's always fun to get better sound. And we can help you design a system very much like Craig's. Start by entering your vehicle's info in our fit tool, and chat or give us a call if you'd like a hand assembling the collection of gear that works best for you.
---
Vehicles in the Custom Car Showroom are submitted by customers and fans, and edited by Crutchfield writing staff. You can find more of these articles on the Showroom main page.