Vintage vs. modern home stereo
A look at vintage stereo equipment and how it compares to newer gear
There's something about vintage stereo equipment that has an "old school cool" factor to it. From the often-found metal and wood receiver chassis with analog meters that come alive with your music to the two monolithic speakers that reproduce it, the simple elegance displayed in older receiver and speaker designs demands attention.
But how does older audio gear stack up against more contemporary offerings? Let's take a look at what made vintage receivers tick before we dive into the comparison.
Vintage stereo receivers and amplifiers
Vintage amplifiers are heavy by today's standards. In their heyday, owning one that weighed fifty to one hundred pounds wasn't unheard of. A majority of that weight came from the massive transformers housed inside. Those large transformers let the amplifier drive demanding speakers with ease and let the system run at a higher current.
Most vintage receivers used Class A/B amps, which were more efficient and ran cooler than their Class A counterparts.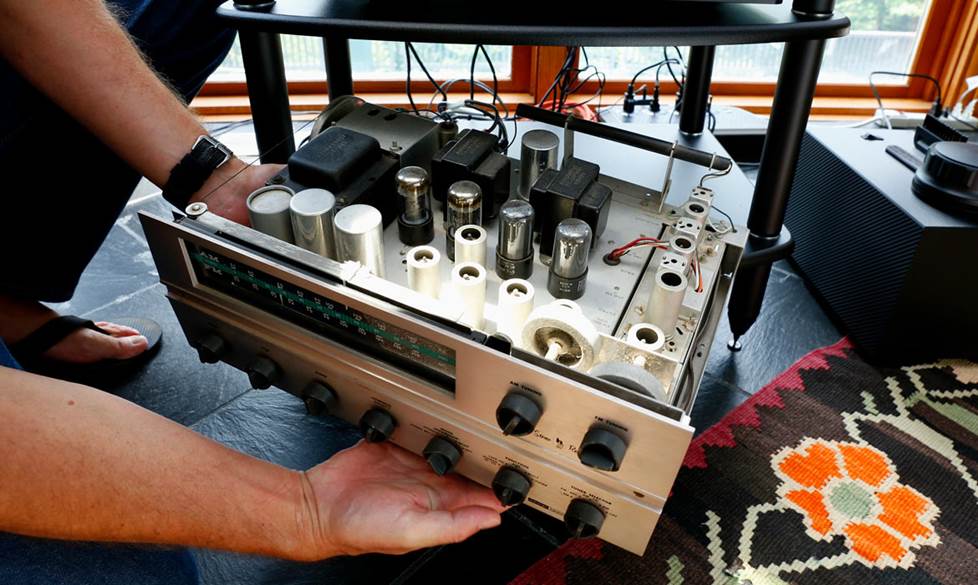 Vintage receivers, like this Harman Kardon Recital our home writer Ned owns, are huge, but their beauty can't be denied.
The power output on vintage amps is nothing to scoff at. During the "power wars" of the '70s and '80s, manufacturers kept increasing how much power their amps could output, really pushing the limits of the amplifier technology of the time. For example, the Pioneer SX-1980 from 1978 cranked out an astonishing 270 watts per channel.
One last thing to note about vintage amps is that they were overbuilt on purpose. Overbuilding the amplifier ensured ample life for most, if not all, of the internal components. On top of that, a majority of amps were hardwired and didn't have an over-reliance on a circuit board, meaning they were more user serviceable if you knew what you were doing, and often cheaper to fix if you didn't.
Vintage speakers
Vintage speakers were, like their amplifier counterparts, overbuilt. Thick wood cabinets attempted to keep internal resonances from leaking out. You could find 12", 15" or even 18" bass drivers in some models, with three or four midranges and one or two tweeters. The unique driver layout made them a neat piece to have in your home, then and now.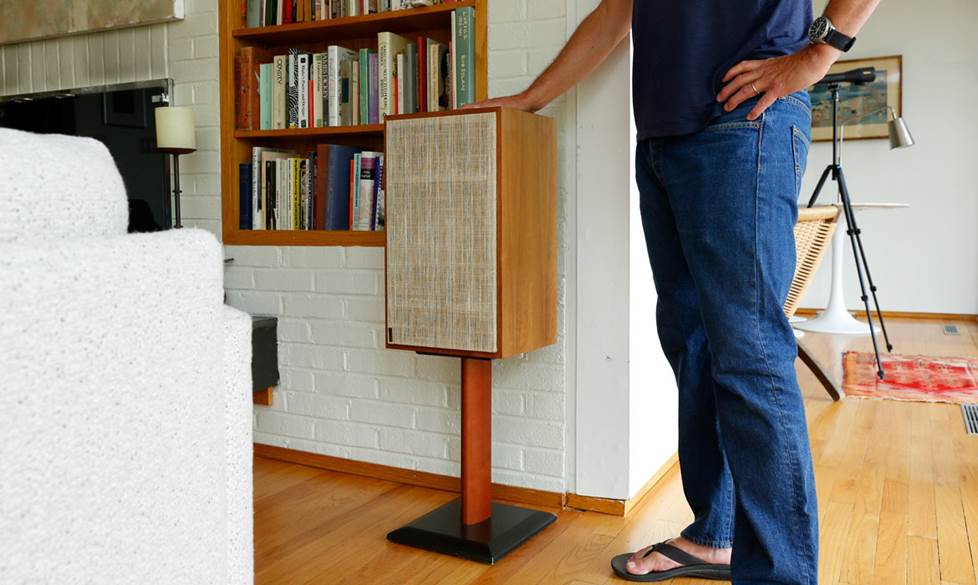 Ned's Dynaco A25 speakers from the '60s are a vintage pair that still holds its own against modern offerings.
Modern stereo equipment
While vintage gear certainly has a "cool factor" to it, modern amplifiers and speakers are better in almost every regard. Developments in capacitor, crossover network, transformer, driver material, and digital-to-analog conversion technology over the last five decades introduced a new age of audio.
Modern stereo receivers and integrated amplifiers
In recent years, there's been a change within the audio world where lots of people are using multi-channel home theater receivers as a "one-stop shop" for their audio needs. After all, they're feature-rich and incredibly convenient (especially for larger speaker setups.)
But for two-channel stereo, nothing beats a good dedicated hi-fi music system. Lately, there's been a resurgence in demand for hi-fi stereo gear for those who are concerned about sound quality.
Class A/B amps sound better today than ever, given the significant improvements in transformer technology and component circuitry. Modern amplifiers have less distortion than older ones, and you get better performance for a lot less. For example, the classic Pioneer SX1980 is rated at 0.03% THD and back in 1980, it would cost you $1,295 to pick one up. That's about $5,450 in today's dollars. Yamaha's A-S501 is rated at 0.019% THD, and can be had for $549.
Yamaha's A-S501, shown here, has a surprisingly low THD for its price.
Due to regulations passed in the 1980s, receiver manufacturers have opted to be more modest with their power ratings. It's easier to get more power from a vintage amplifier, but at the expense of sound quality.
You'll find A/Bs on some higher-end integrated and stereo amps. Most receivers these days use Class D amplifiers. They're more efficient (about 80%, compared to the 50%-60% efficiency of Class A/B amps) and they run much cooler. Some entry-level models that use Class D amplifiers have higher THD percentages and lower signal-to-noise ratios.
For more info on amplifier classes, we did a deep dive on the subject that you can check out here. The article focuses on car amplifiers, but the same principles of car amplifier classes apply here, too.
With modern amplifiers and receivers, you're gaining modern connections. From HDMIs to optical and coaxial connections, having digital inputs on your amplifier means you can hook up your TV, gaming consoles, CD player, and more. The sound quality is clearer and more precise. You can also use Bluetooth or Wi-Fi and an app-based interface to stream your music for extra convenience.
Modern Speakers
Decades of studying sound and human hearing have led to many advancements in driver technology and how speakers are built. Nowadays, speakers have uniform driver layouts and finely tailored dispersion patterns. You'll be hard-pressed to find midranges placed to the extreme left and right edges on a cabinet anymore.
The drivers aren't inset deeply into the cabinet, which drastically reduces diffraction (distortion) and baffle reflections. The cabinets on modern speakers are better sealed, preventing unwanted resonances from leaking out, and giving clearer sound throughout all frequency ranges.
Modern speakers use better, more efficient crossover networks and crossover points that make sense for the connected drivers. The drivers themselves use more efficient motor structures, meaning the magnets, formers, and voice coils work together better. As a result, modern drivers are more articulate, speedy, and detailed in their sound.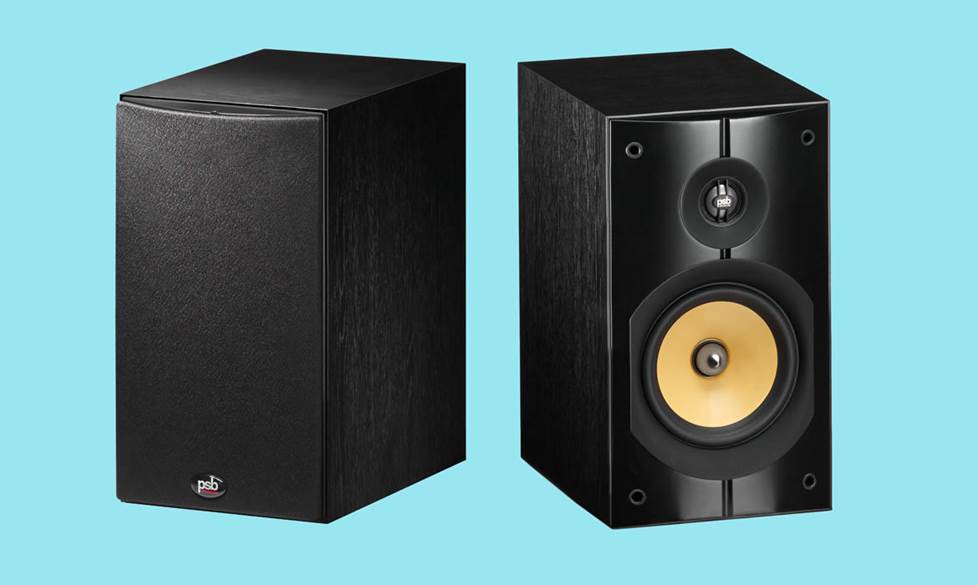 PSB's Imagine XB speakers are a stellar modern offering that uses a unique clay-ceramic filled polypropylene woofer cone.
Cone materials have also come far. Long gone are the days where thin paper reigned supreme. Polypropylene cones are the most common these days. They're more durable, controllable, and are easier to shape. Some higher-end models use ceramic, Kevlar, and even flax in their woofer composition.
Modern speakers are often the clear winner when compared to older ones. Granted, there were some real gems back in the day. But generally speaking, driver technology has progressed far beyond what manufacturers in the '70s and '80s achieved and the performance of modern speakers shows that.
Combining vintage and modern components
Using modern and legacy equipment together isn't unheard of, and is often a way to breathe new life into older gear. If you want to connect a CD player to a vintage receiver, you may want to consider picking up an external DAC for improved sound quality. Something small like the iFi ZEN DAC V2 is a good place to get started.
If you want a piece that's more focused on sound quality, go with the DacMagic 200M. It's a better DAC with better converter chips, cleaner circuitry, and even a stout headphone amplifier section.
You can also use a dedicated stereo preamplifier in lieu of an external DAC. Parasound's NewClassic 200 Pre has plenty of analog and digital inputs as well as a 24-bit Burr-Brown DAC chip. Its sleek, low-profile form factor makes it a non-invasive addition to your older equipment.
A step up from that is Rotel's RC-1572 MKII, which has a lower noise floor, lower THD, a better 32-bit DAC chip, and offers balanced XLR connections.
How to add streaming to vintage receivers
If you've got some vintage gear and it's working fine, it's likely that your ears are accustomed to its sound. I say bring it into the modern age with some streaming equipment, like this Bluetooth adapter from Audioengine.
The adapter plugs into any RCA input on your receiver and lets you stream your music through your stereo speakers. Bluetooth 5.0 ensures crystal-clear transmission and it has an impressive wireless range of up to 100 feet.
If you want more fidelity from your streaming, you might want to consider grabbing a network streamer, like iFi's ZenStream or BlueSound's NODE. Both can handle 24/192kHz files and are MQA compatible, meaning you can stream hi-res music with ease. Couple that with their intuitive interfaces and you've got an easy, streamlined way to get your music going
Modern brands with vintage heritage
With all the technological advancements of the past few decades, it's never been easier to get better sound. But what if you want something from both worlds? There are some "legacy" brands, as I like to call them, that have continued to use vintage design concepts in their modern offerings, giving you a perfect blend of classic externals and contemporary internals.

Yamaha's A-S series stereo integrated amplifiers are some of the first ones that come to mind. The A-S3200 is one of Yamaha's top-performing integrated amps that has a nice, vintage look. Its dual front-panel meters beckon back to the older stereo days where you could watch the meters playfully dance up and down with your music.
You can also find legacy design concepts in Yamaha's more affordable A-S701 and A-S801 models.
McIntosh hasn't changed the aesthetics of their products from the old days, from the famed blue power meters to the illuminated front panel and iconic green McIntosh logo, and even to the dials. The classic design of their products has withstood the test of time.
The MAC7200 is a potent stereo receiver that outputs a beefy 200 watts per channel. And the popular MA5300 integrated amplifier is a more compact alternative.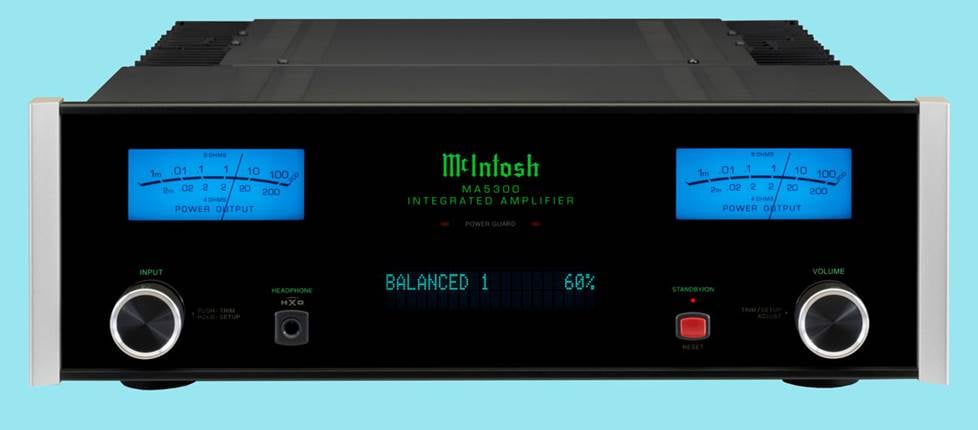 The MA5300 has modern technology wrapped in plenty of vintage chic.
Leak Audio was one of the first British hi-fi manufacturers, starting back in 1934. By 1979, they had closed production lines, ending an era. Fast-forward forty years, Leak is back and better than ever. Their Stereo 130 integrated amp is a deceptively simple-looking work of art with a walnut exterior.
Its front panel knob layout is reminiscent of their Stereo 30 model from 1963, which was the company's first transistor stereo. The Stereo 130 is chock-full of modern features, including a premium 32-bit ESS Sabre Reference digital-to-analog converter chip and plenty of digital inputs. It even has Bluetooth for music streaming.
We also offer Leak's Stereo 130 and CDT CD Transport in a bundle in a bundle.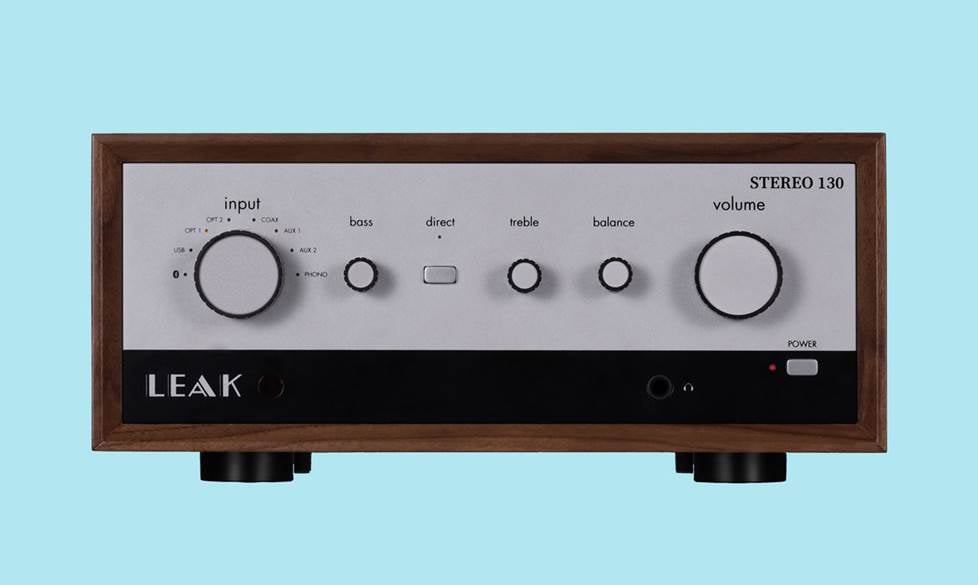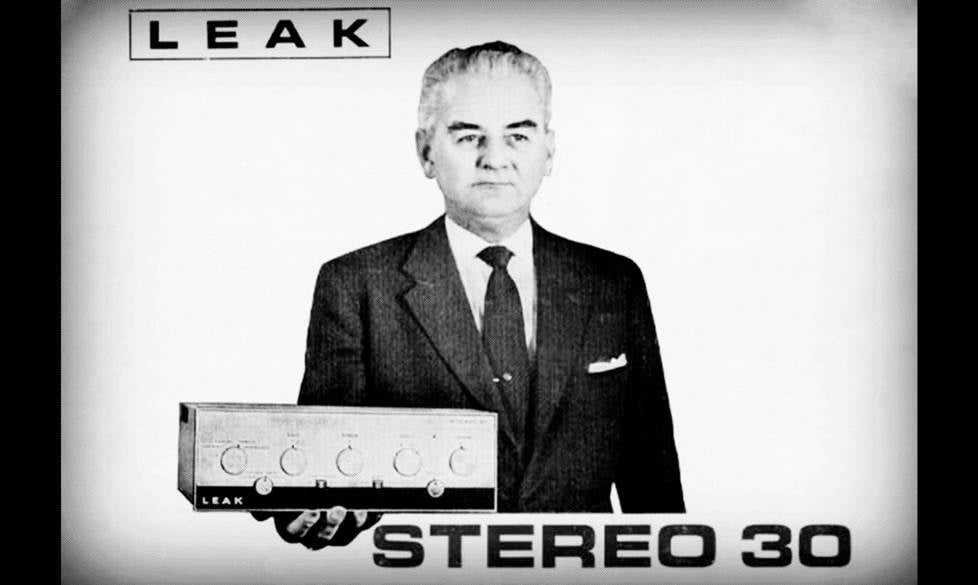 You can't talk vintage gear unless you bring up Rotel. Rotel's current products may not have the same old-style exteriors, but the interior components and layouts are the result of decades upon decades of research, development, and testing.
Rotel started making audio components during the '60s. By 1979, the company had begun focusing on dropping the frills of the time and focusing solely on making hi-fi affordable without compromising sound quality. That decision and their decades of expertise shine on contemporary offerings like the A11 Tribute and RA-1592 Mk II integrated amplifiers.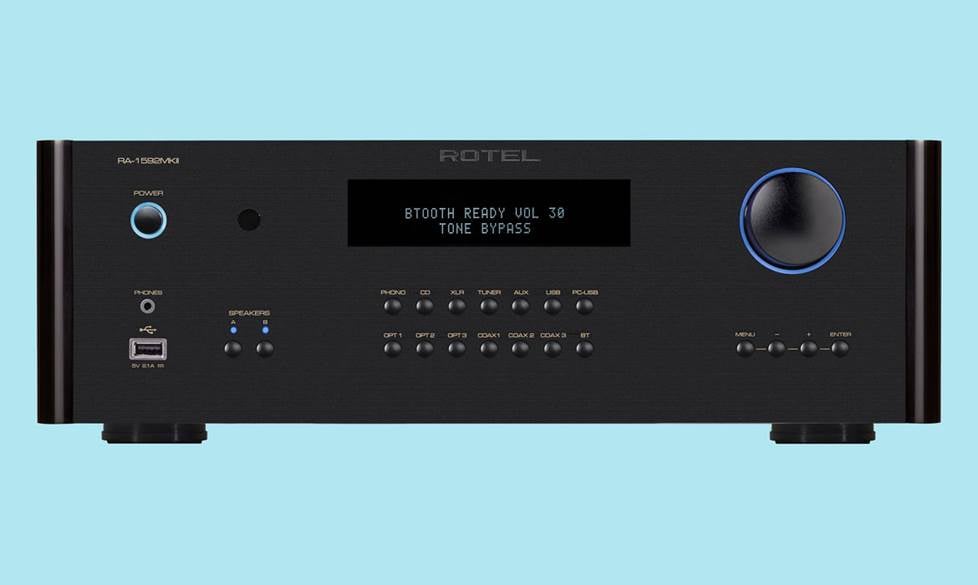 Rotel's RA-1592 MKII is a modern integrated amp that owes its sonic prowess to the company's vintage designs.
Modern takes on classic speakers
The Klipsch Heritage line is a testament to Paul W. Klipsch's undying commitment to sound. It got its origins in 1946, when the first Klipschorn model was released. That was followed by the first Heresy model in 1957.
At the time, the Heresy was designed to be used in a 3-speaker stereo array between two Klipschorns. It was, in essence, the first center channel speaker ever created. Despite that, it wasn't labeled as a center channel because it predated the concept of home theater.
Funnily enough, the "Heresy" moniker was fitting, as the speaker went against most speaker and audio principles Paul W. Klipsch abided by. It wound up being a risk worth taking and sold like hotcakes.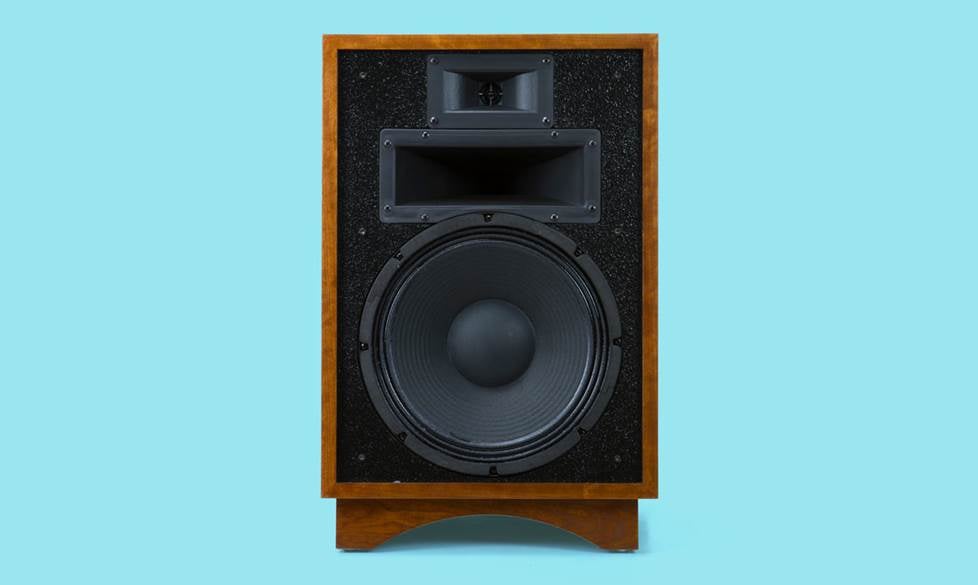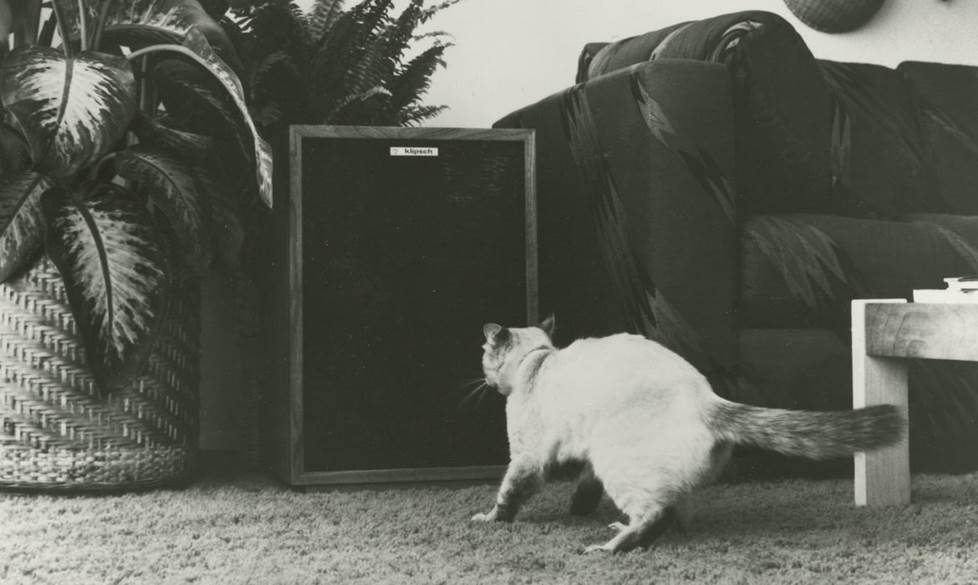 The Cornwall (dubbed so because of its flexible corner-or-wall placement options) was released in 1959 as a larger "center channel" for the Klipschorns, and was followed by the La Scala in 1963. The last Heritage speaker was the Forte, introduced in 1985.
All of those models are still in production today. Although they've gotten tons of upgrades on the inside, their outward appearance has hardly changed. All Heritage Series passive speakers have that time-proven classic design, making them as pretty to look at as they are to listen to.
JBL's L100, released in 1970, is the company's best-selling speaker. Even if you've never heard of it, you've probably seen it in a Maxell ad from 1979 (the one with the guy in a chair listening to Wagner's "Flight of the Valkyries" and having his tie, drink, and hair blown back).
JBL has started making the L100 again, now called the L100 Classic. It sports the same grille, same driver layout, and same cabinet design, but with upgraded, modern components on the inside.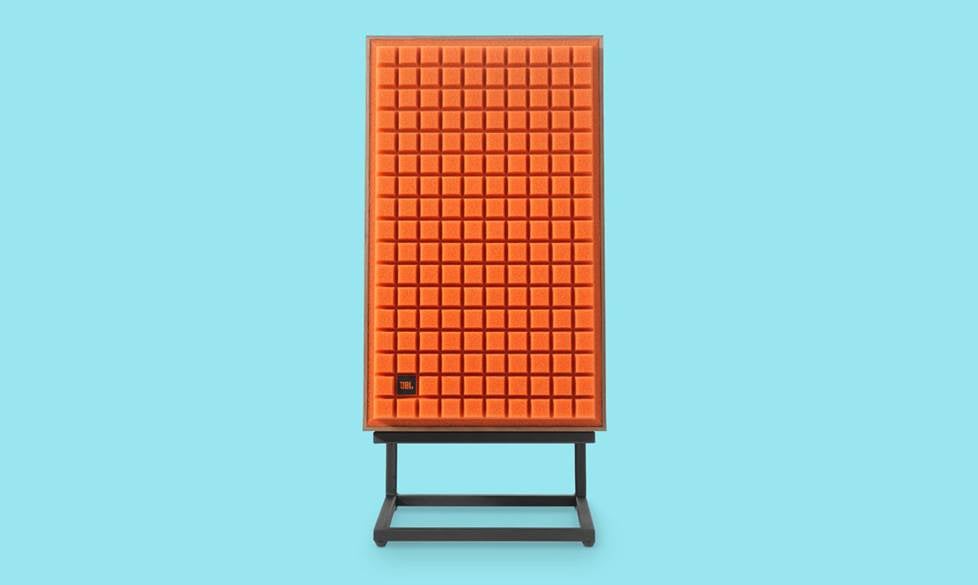 The modern L100 Classic speakers still sport the classic aesthetics of their ancestors.
The original Linton speakers from Wharfedale were released in 1965 and were produced until the end of the '70s, going through several revisions throughout the years. The newest iteration has similar proportions to the original, but with updated drivers, better driver positioning, and better internals.
There's also the newer Denton 85 — a modern bookshelf speaker that was made to celebrate the company's 85th anniversary. Wood cabinets and ferrite speaker magnets pay homage to legacy designs.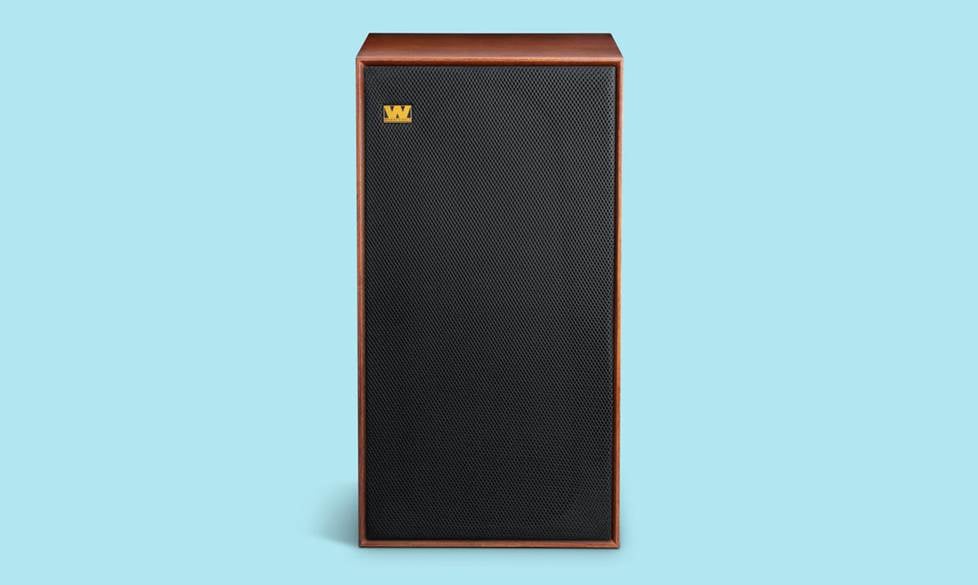 Rounding out the list, KLH's Model Five, designed and introduced by Henry Kloss in 1968, has a modern counterpart. The new Model Five uses the same cabinetry as the older one, but with better internals.
KLH also kept a classic feature that the original speakers had called "passive sound shaping" that lets you tailor your speaker to your room's acoustics. The wood grain and classy linen grille make it a real eye-catcher.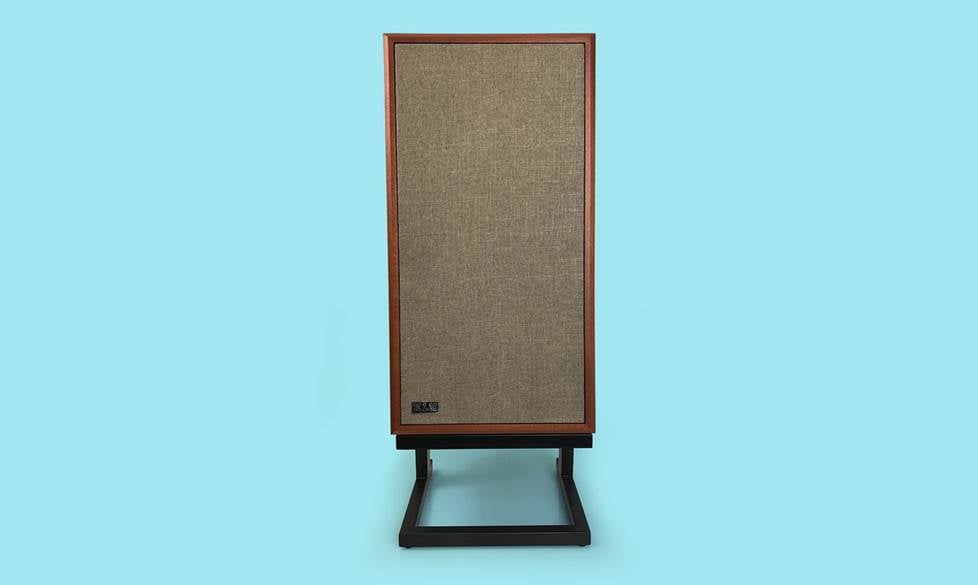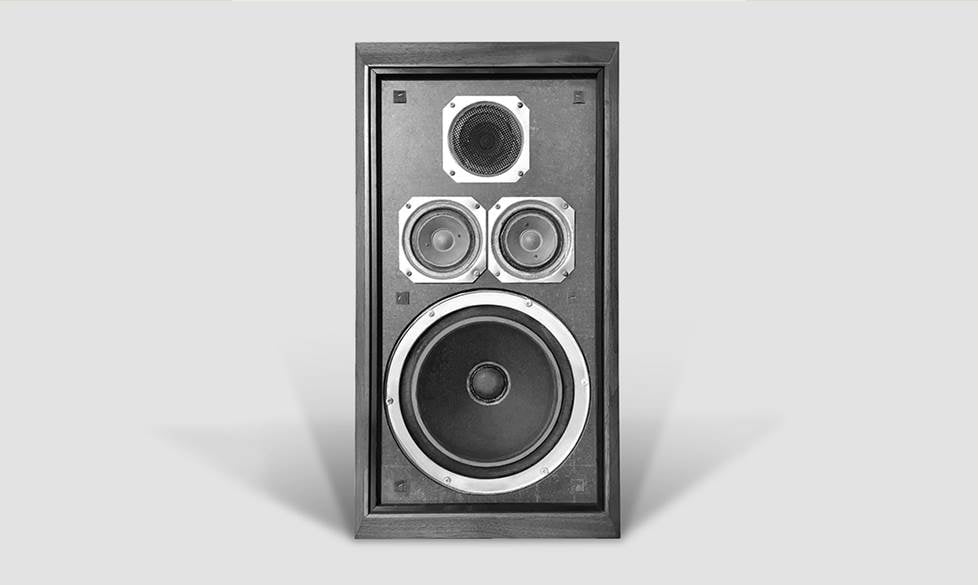 Any questions?
Our Sales Advisors get tons of opportunities to learn about and demo neat products every year. If you'd like to update your vintage gear with streaming capabilities, combine vintage and modern components, or start a contemporary hifi system with retro vibes, give them a shout! They'd be happy to guide you along.