In this article: We outline the basic types of wireless home speakers and sound systems and what features to look for in each one...
Y
our smartphone gives you access to an endless supply of music. And streaming that music from your phone to wireless speakers and audio systems gives you lots of ways to listen. So many that it can be tricky figuring out what's the best gear for your situation. Not to worry. We'll help you figure it out.
Wired vs. wireless audio quality
Many customers want to know if wired audio is better than wireless audio. A high-quality audio cable can carry incredibly accurate and detailed sound to a speaker — much better than a wireless stream.
Audio streaming technology continues to improve, and wireless lossless audio is possible. If you're serious about high-resolution audio, consider a Bluesound system. Bluesound components stream extremely high-resolution audio to do justice to your music.
For most situations, wireless audio offers very good sound quality. And it has the added convenience of not having to plug your smartphone or tablet into a cable to play music through a speaker.
What we mean by "wireless"
The term "wireless" is a source of some confusion. It refers to the type of audio transmission a speaker can receive. If you have an audio cable running from your receiver to your speaker, that's a wired connection. When you can stream music from your smartphone to a speaker without connecting the two with a cable, that's a wireless connection.
Technology may have gotten rid of the audio cable, but not the power cord. To power wireless home speakers, or recharge your portable wireless speakers, you still have to plug a cord into a power source.
Portable Bluetooth speakers for fun on the go
Portable Bluetooth speakers come in a variety of sizes. There are ultra-portable ones that make great traveling companions. Big, beefy models will liven up your tailgate parties or other outdoor get-togethers. Some models are waterproof, dustproof, and shock-resistant — ideal for camping or poolside fun.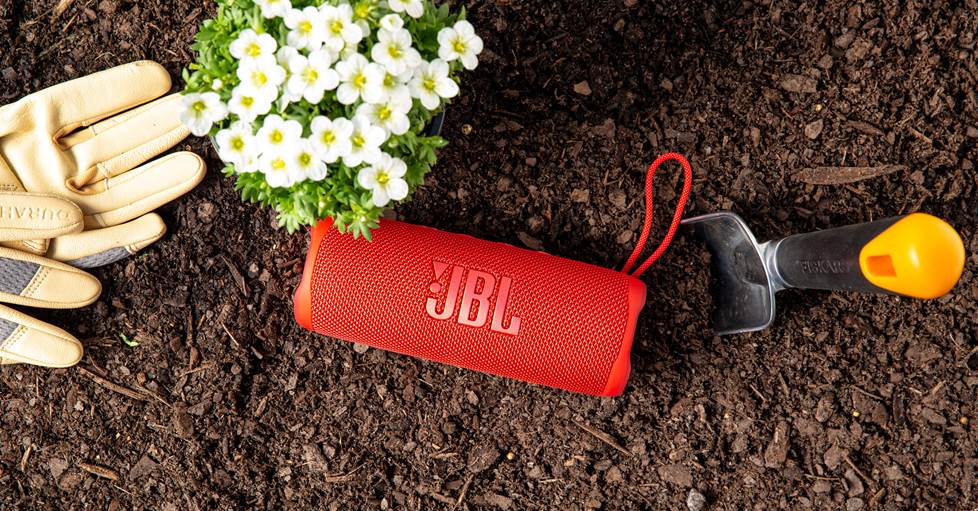 Waterproof and dust-proof speakers like the JBL Flip 6 are ideal for outdoor use.
Bluetooth speakers are easy to pair with your smartphone or tablet. Getting connected usually takes just seconds. It's a direct connection that doesn't require a Wi-Fi network, so you can set up an instant audio system just about anywhere. Read our Bluetooth speaker buying guide for more detailed info.
Portable Bluetooth speakers are great for just about any setup, indoors or out. If you go this route, consider the size of the space you'll normally be using the speaker in. A huge speaker might overwhelm a small home office. And an ultracompact portable might not be able to deliver the volume you need sitting out on the patio.
Wireless home speakers for bringing music into any room
Wireless home speakers are great options for rooms where you regularly listen to music. One advantage over a portable is you don't have to carry it from room to room.
Because weight isn't a factor (as it is with portables), wireless home speakers are generally larger and more powerful than portable models. And those larger speakers and higher-performance electronics translate into a richer, fuller sound.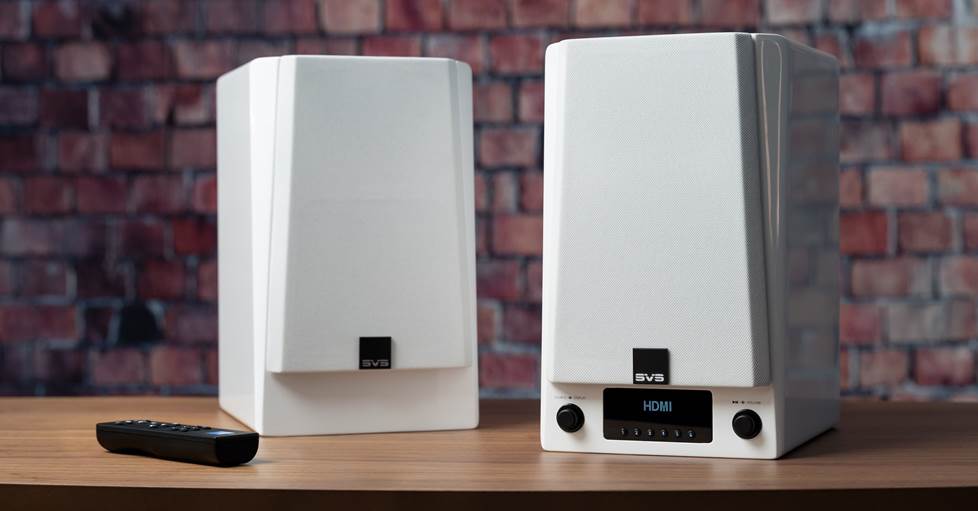 High-performance powered bookshelf speakers, like the SVS Prime Wireless Pros, can deliver exceptional sound from a variety of audio sources.
A high-quality wireless home speaker makes a good alternative to a component stereo system. And that can be an advantage if space is tight. Some are also moisture-resistant, so you can place them in a bathroom or kitchen.
Most wireless powered speakers support Bluetooth. The ones that use the latest versions of Bluetooth can offer higher resolution from your streaming music. But all systems are backward compatible with earlier versions of Bluetooth. If your smartphone or tablet has any form of Bluetooth, these speakers can play it.
Wi-Fi multi-room audio for getting music into several rooms
Wireless home speakers give you music, but only in the room they're in. What if you have a party and want the same song playing throughout your home? Or if you just want to enjoy the same tune as you move from kitchen to den?
Then it's time for a multi-room audio system. The speakers in this type of system all wirelessly connect to form a network.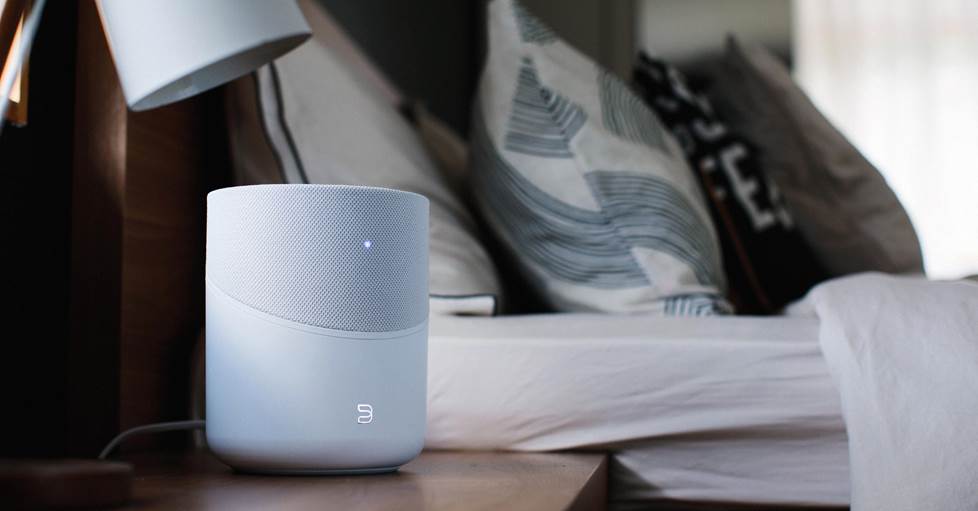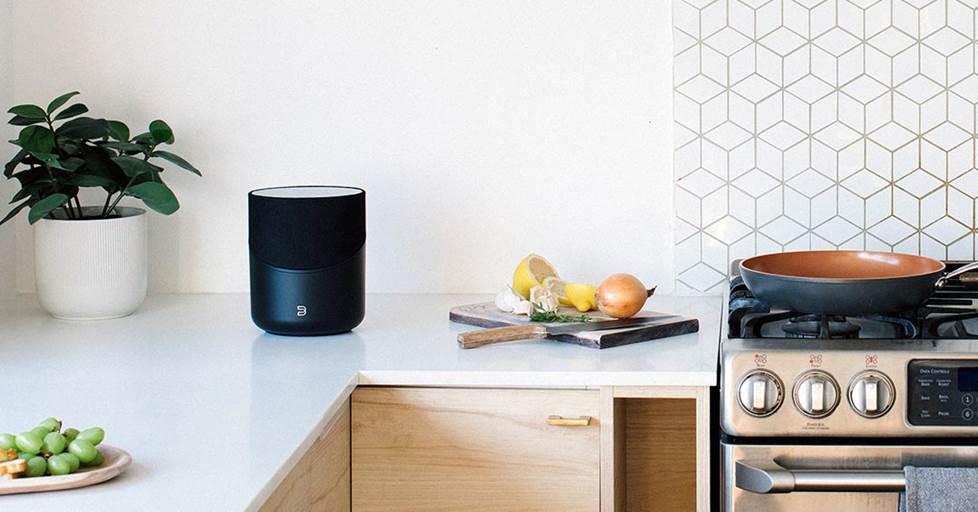 Using an app on your smartphone or tablet, you can control which speakers are playing together, and adjust the volume level for each one. You can also set speakers in different rooms to play from different sources (or just turn them off). So you can have children's tunes playing in a kid's room while the parents enjoy some New Wave in the family room.
Wi-Fi-enabled speakers also offer expanded listening options. Their connection to your home network lets them directly access online music services from the web or your computer's music library. You can use your phone as a controller, but you don't have to use it to stream music.
Multi-room wireless system options
When it comes to multi-room audio, there are many choices. But remember that most of these are closed systems. That is, Sonos speakers will only communicate with other Sonos devices, Yamaha MusicCast speakers with MusicCast components, and so on.
Most multi-room systems offer a variety of speakers for different purposes. You can get a standalone speaker to bring music into a room. A compatible sound bar system improves your TV's sound and lets you stream your TV's audio to other speakers throughout your home. Sonos even offers advanced options like outdoor and in-ceiling speakers.
And a few brands offer portable wireless speakers. These can serve as portable Bluetooth speakers when you use them outside the range of your home Wi-Fi network. Once they're within range, they can connect to the system and you can stream audio from sources within your home through them.
To fully explore your multi-room system options, see How to choose the best Wi-Fi speakers.
Apple AirPlay 2
If you use Apple AirPlay 2 on your iPhone, iPad, or Mac, you can use it to create a wireless audio system. Any speaker with AirPlay 2 can be incorporated into an AirPlay system controlled directly from your device. This is true regardless of brand.
If you subscribe to Apple Music, you can use Siri on your iPhone, iPad, or Apple TV 4K to control Apple Music with voice commands. Tell it what selection or playlist to play — and which compatible speakers or components you want it to play through.
The disadvantage is that everything is streaming through your iPhone or iPad. Which means if your housemate's iPhone is streaming throughout your home, when they step out the music will stop.
Google Chromecast built-in
Google's Chromecast built-in also lets you create a multi-room audio system with compatible speakers and components. The network is controlled through the Google Home app on your smartphone or tablet.
To learn more about what you can do with Chromecast built-in, check out our Guide to TVs, speakers, and receivers with Chromecast built-in.
Smart speakers for added lifestyle options
You may already be familiar with smart speakers offered by Amazon and Google. These speakers wirelessly connect to your Wi-Fi network to access your streaming services directly.
And they offer other services as well. You can get news and weather updates, get reminders from your calendar, and much more. You can also use these speakers to control various smart home devices such as lights, thermostats, and locks.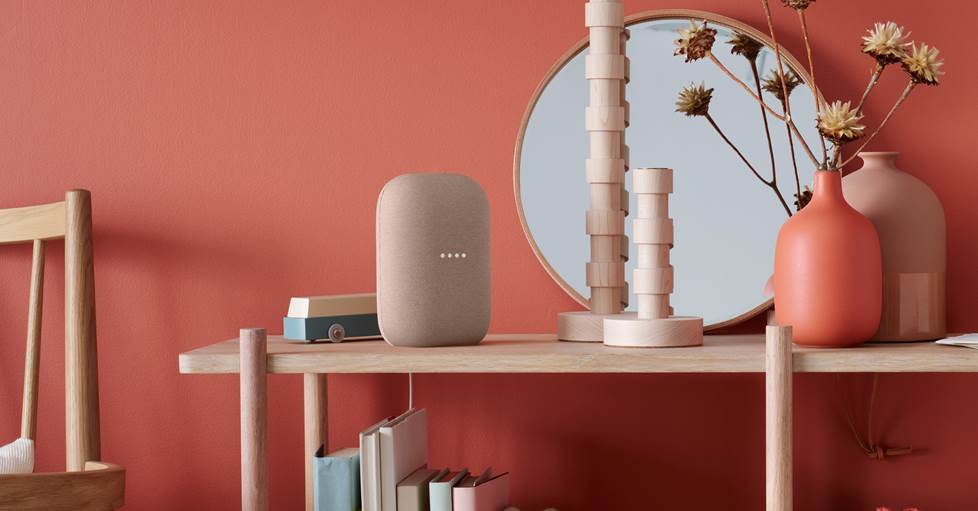 Voice-controlled speakers like the Google Nest Audio can form a multi-room audio system. And they can offer additional services, such as news and weather updates on demand.
These speakers are also compatible with Wi-Fi multi-room speakers. For example, if you have a Sonos multi-room system, you can add your Amazon Echo Show to it. Once connected, you can issue commands through the Show via Alexa to play music through Sonos speakers in another room.
Before buying, though, be sure to research the product thoroughly. Multi-room audio systems don't always support all the features of smart speakers. Software updates happen almost continually, though, so what may or may not be possible can change very quickly.
Find out more about how to add voice control to your music system in our article on How to control your home stereo with Alexa or Google.
Receivers with built-in streaming
If you like having a traditional home theater or home audio setup with a receiver being the heart of your system, good news. Many of today's receivers have built-in Wi-Fi, and can wirelessly connect to your home network.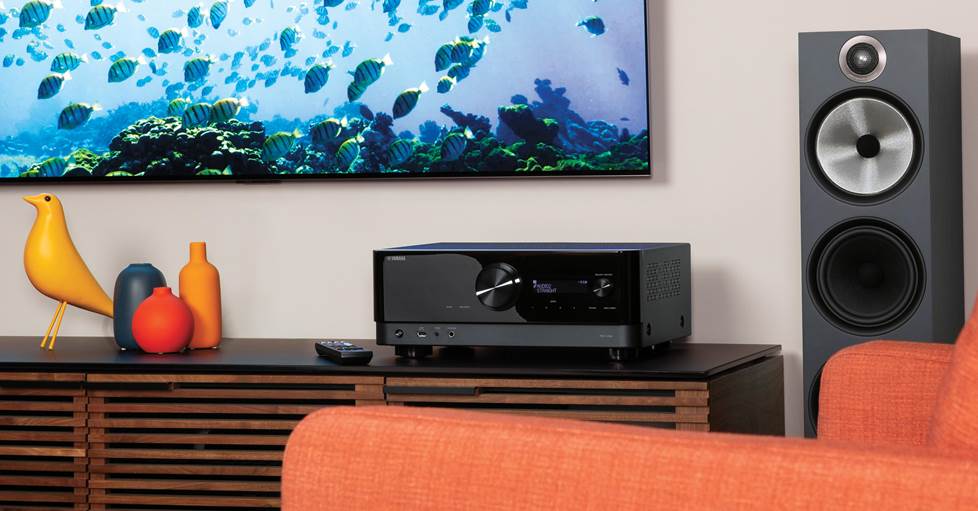 Many home theater receivers support wireless audio. The Yamaha RX-V4A, for example, supports both Wi-Fi and Bluetooth and can be used with Amazon Alexa voice control.
You can easily find home theater and stereo receivers with Bluetooth built in, as well as Apple AirPlay 2. You'll also find Bluetooth built into many home stereo components, such as integrated amps and network music players. To learn more, read our guide to Bluetooth home stereo.
Bluetooth adapters for home stereo
Do you own a legacy receiver that doesn't have Bluetooth built in? You don't necessarily have to replace it to use wireless speakers. A variety of Bluetooth adapters are available. These plug into one of your receiver's inputs, usually with RCA connectors. An added advantage is that you can use a Bluetooth adapter to stream music from your receiver to wireless headphones.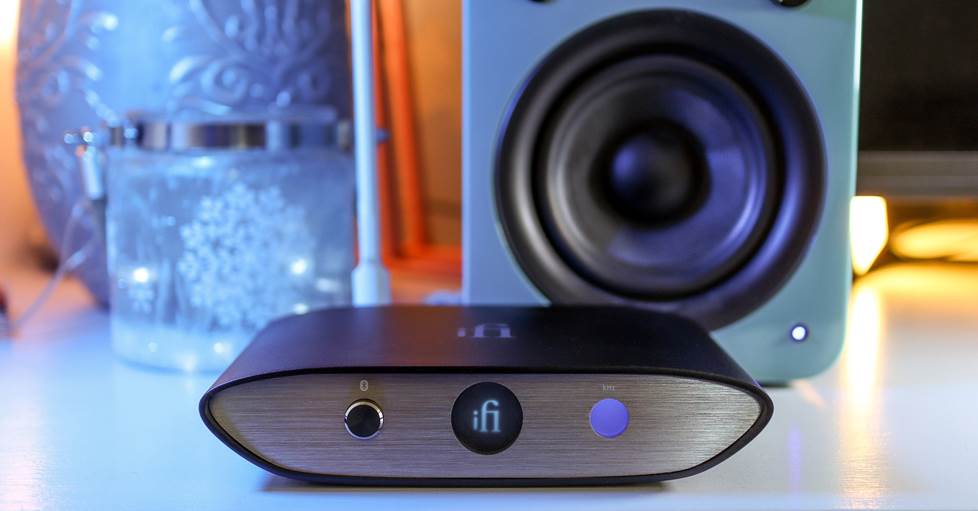 A Bluetooth adapter lets you stream to older speakers and systems. The Zen One Signature can receive Bluetooth streams and play them through connected powered speakers..
Make your regular speakers wireless
Some systems, like Sonos, offer an amp to use with your passive speakers and a preamp for powered systems. These connect with the multi-room wireless system. You can use and control your speakers through the amp just as you would your wireless speakers in the network.
Wireless surround sound systems for improved TV sound
Most wireless multi-room audio systems offer more than just powered Wi-Fi speakers. They also have devices that can connect your existing audio/video gear to the wireless system.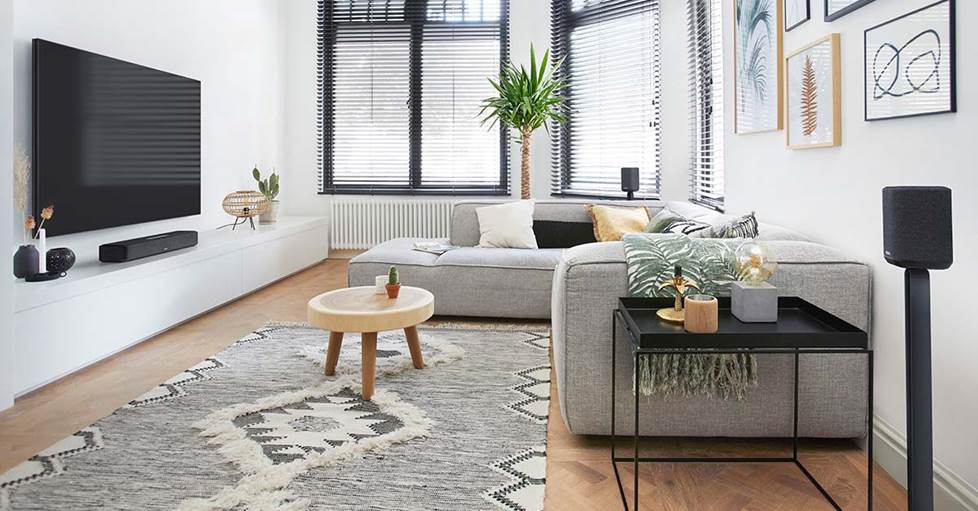 Wireless speaker systems let you create a home theater surround sound system without running speaker wire. In this system, the sound bar wirelessly connects to the rear-channel speakers.
Upgrade your TV sound
Some wireless multi-room systems offer sound bars. You can enjoy TV sound and wireless music from a single, space-saving product. Some models even let you send TV audio to another room, so you can keep up with the movie while you're making popcorn in the kitchen.
Home theater systems with wireless speakers
But a wireless sound bar can be just the beginning. You can easily add a wireless subwoofer for easy placement. You can also build out a wireless surround sound system — which means you can have multiple speakers placed throughout your room with no audio cables to deal with.
Wireless cinema sound
Many multi-room systems offer wireless 3.1 and 5.1 surround sound options. And there are lots of sound options available. Most offer some type of Dolby and DTS decoding to make your movie soundtracks pop. Several offer Dolby Atmos as well, creating a truly immersive listening experience.
Related articles
For more info on what to look for in a whole-home wireless audio system, see our multi-room speaker system buying guide. Want to know more about wireless home theater systems? Check out our Best wireless surround sound systems.
Get personal advice from our audio experts
Need help sorting through all the wireless speaker options? Contact us today to find the best product for your needs. Free lifetime tech support is included with any Crutchfield purchase.