he evolution of Google's Chromecast built-in has branched out from being mainly a video-casting option to also handling high-res streaming audio. At its most basic level, it lets you wirelessly play, or "cast," what's playing on your phone, tablet, or laptop to a TV or sound system. And you have control in the palm of your hand.
Sony puts Chromecast built-in in their TVs. Audiophile brands like McIntosh and Primare put it in their components. I think it's fair to say that it's a wireless streaming and multi-room solution with some serious credibility.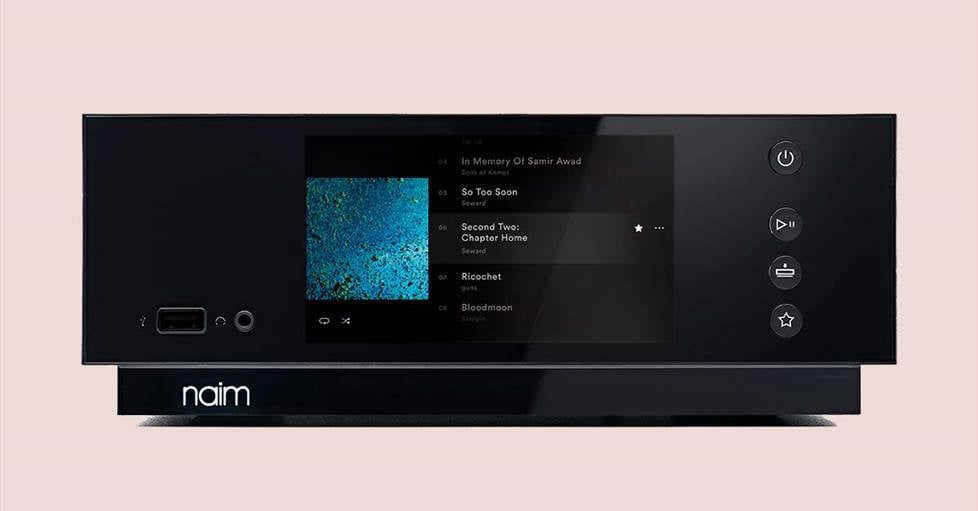 The Naim Uniti Atom is one of several audiophile-grade components with Chromecast built-in.
What is Chromecast built-in?
You're probably familiar with the Chromecast device that plugs into your TV or stereo. Gear with Chromecast built-in works exactly the same way — but you don't need a separate device.
You connect the gear to your Wi-Fi network and get access to an ever-growing list of streaming video or audio apps. And you control everything with your phone, laptop, tablet, or voice.
How does Chromecast work?
When you're in a compatible app, like Spotify, TIDAL, or Qobuz, you'll see the Cast button at the top of the screen (shown in orange below).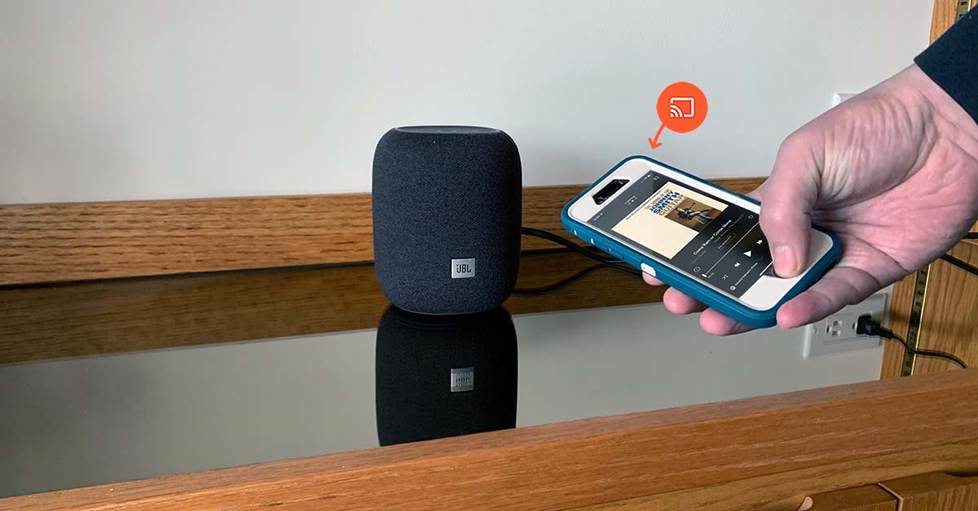 This JBL Link Music shows up as a Chromecast built-in speaker option in my Qobuz app.
When you hit the Cast button, a list of available speakers pops up. For me it goes like this: I've got a Naim Uniti Atom integrated amp powering my system now, and a JBL Link Music in my hallway. Both of them show up as Chromecast speaker options within the Qobuz app on my phone, tablet, or laptop. When I select it and press play, the selected speaker turns on and the music starts.
What devices support Chromecast?
Chromecast is a true audio-visual platform, so you'll find it in a wide variety of devices. One of the cooler options it gives you is the ability to sync what you've got together. You can use your TV's soundbar as part of a whole house sound system when you're having a party, or cast your TV's soundtrack audio into every room for the final minutes before the Times Square Ball drops on New Year's Eve.
Google Chromecast for video
We were early adopters, casting from my laptop via a Chromecast dongle in the back of our TV. Now with Chromecast built-in and app-based streaming accounts that sync between all your devices, everything works together. And the newest version of Chromecast supports 4K Ultra HD video resolution.
Chromecast built-in for video comes in Sony TVs and a handful of projectors. You can use it to watch Netflix, HBO Max, Hulu, YouTube, NBA League Pass and much more.
Google Chromecast for audio
There are tons of different products with Chromecast built-in for audio. You'll find it in Home theater receivers, wireless home speakers, and sound bars. It allows you to play Spotify, Tidal, Qobuz, Pandora, YouTube Music, and Google Play, among others.
I'm often listening in situations where it's impossible to hear the difference between 16-bit/44kHz CD-quality and the high-resolution 24-bit/96kHz Chromecast can deliver. They both sound great, especially when you turn it up a little louder. But it's somehow comforting to know that the high-res is there with Chromecast.
I use my iPhone to stream music, and Chromecast playback control response time is noticeably faster than AirPlay on my system.
How to set up Chromecast
Chromecast setup is pretty quick and easy when your phone is on the same Wi-Fi network as your Chromecast built-in gear.
Download the free Google Home app to your Android™ or Apple® device. The app will walk you through setup and will recognize the component, speaker, or TV on your home Wi-Fi network.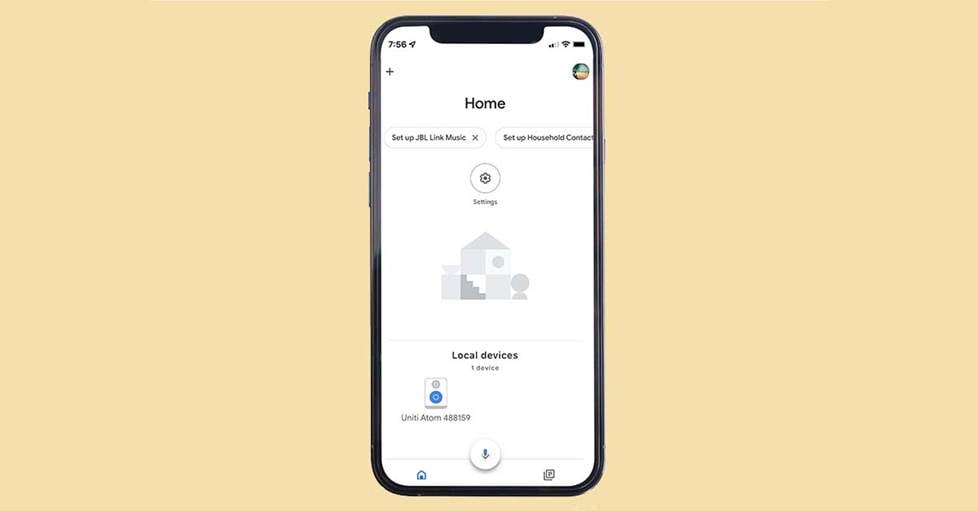 First you'll need to set up your account and home in the Google Home app. I adventurously named mine "Home." I've already set up the Naim Uniti Atom that you can see in the lower left of the screen. The app recognizes that I've got a new Chromecast built-in speaker that isn't set up yet — the JBL Link Music on the upper left of the screen. Tap on it and follow the steps to set it up.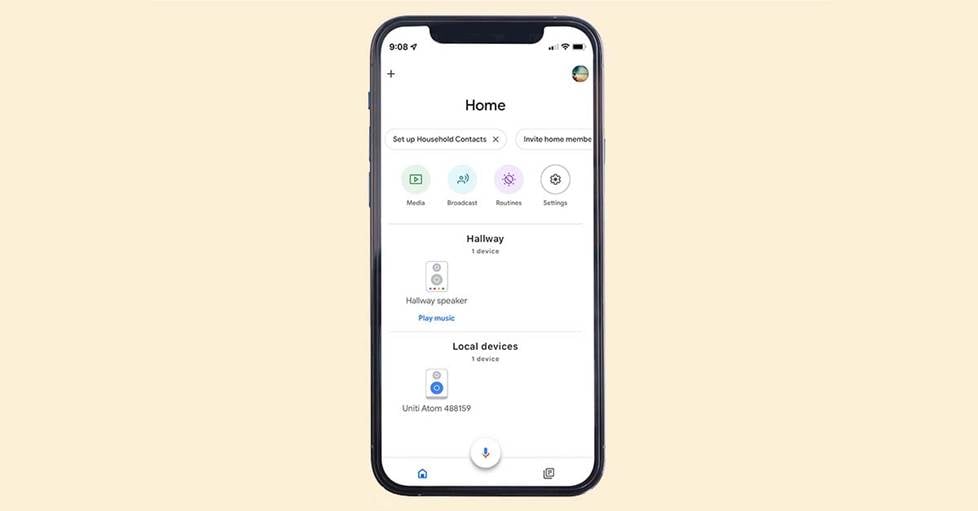 During setup, I chose to put the JBL Link Music in "Hallway," but if I were going to use a custom room name, I'd keep it to one syllable in case I wanted to use voice control, where the rule of thumb is "simpler is better." Now I want to group the JBL (Hallway speaker) and the Uniti Atom together, so I'll tap the "+" button in the upper left corner.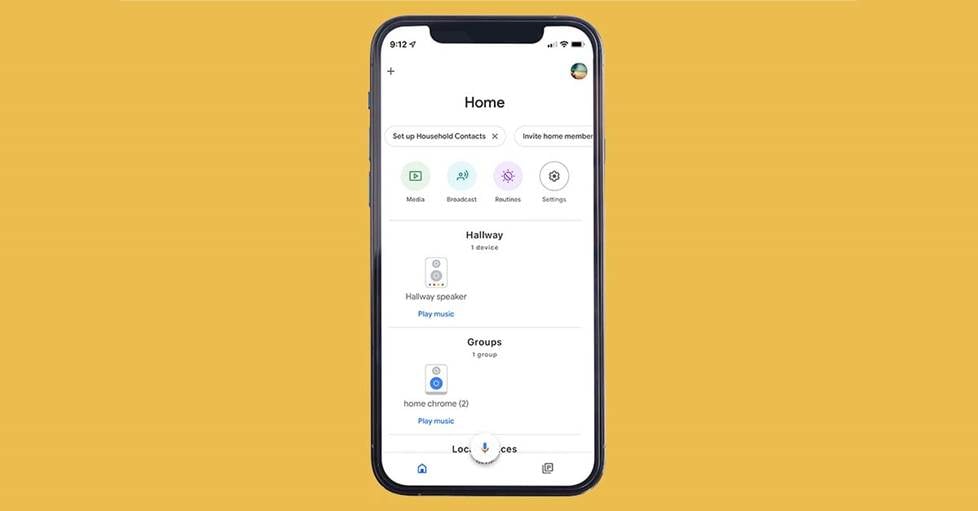 Tapping "+" brings up a list of Google Home device categories. I chose "Create speaker group," then selected the Naim Uniti Atom and the Hallway speaker to include them in the group, which I named "home chrome," which now shows up on my home screen. The "(2)" beside it lets you know how many speakers are in the group.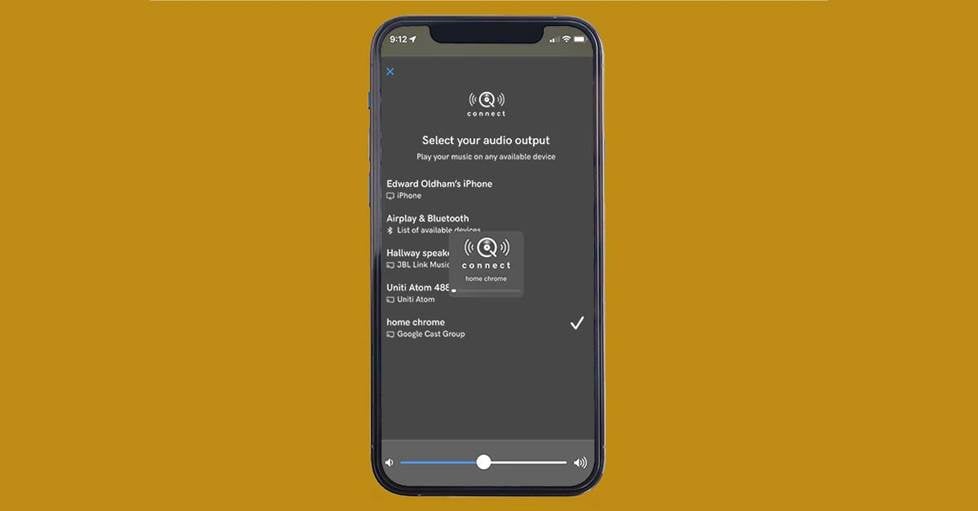 Now that it's set up in my Google Home app, my Chromecast built-in components and groups show up in whichever of the thousands of compatible apps I happen to be using — usually Qobuz. The check mark shows me I've successfully connected to my "home chrome" group.
Voice control with the Google Assistant
I'm still getting used to the amazing convenience of voice control. You can use it for Chromecast with the Google Assistant on your phone or one of the separate Google Nest voice assistants, including the Hub models with full-color touchscreens.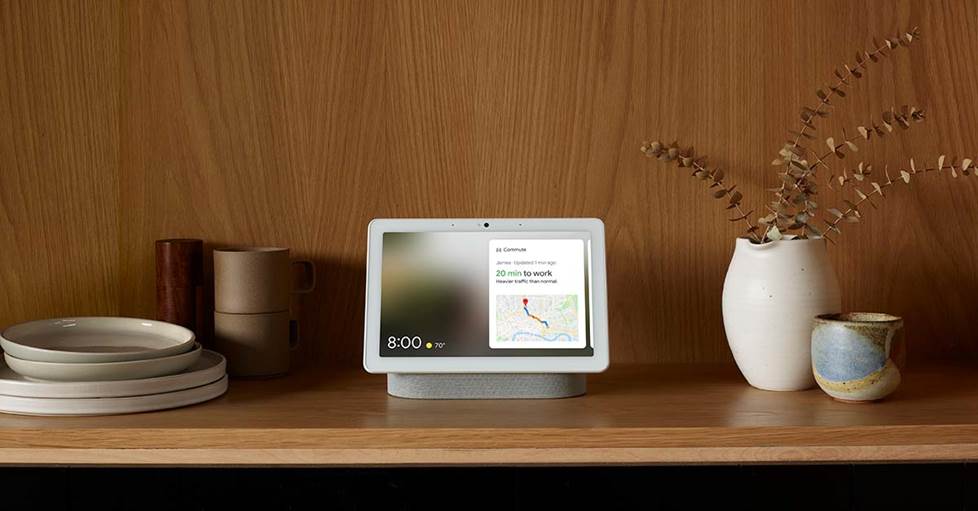 The Google Nest Hub gives you voice-assistant control and a 7" full-color touchscreen.
I'll be honest and say that I usually don't get too fancy when I use it, but — I use it almost every day. "Hey Google," I'll say to my JBL Link Music in the hallway, "play 91.1 FM."
"Streaming WTJU 91.1 from Tune-In," my Google voice assistant always replies, and the radio station starts playing.
"Hey Google," I'll say eventually, "turn it off." And off it goes. Works every time, and I haven't moved from the couch.
You can do much more than that with voice commands though. If you've grouped speakers in the app like I have, you can play and control music for the group. Tell the assistant to turn it up, turn it down*, pause, skip to the next track, and so on.
Getting more specific — requesting a specific song, for example — can be dicey. But... I keep experimenting with it. Because...
Chromecast is evolving
When you think about how much better this technology is now than it was five years ago, it's easy to believe that it's going to get much, much better in the next five years, including its voice control usability.
An interesting note: the original Chromecast dongle and accompanying free control app of the same name came out in 2013. The app was renamed Google Cast briefly in 2016, and before that year ended became Google Home, one of the most popular — and powerful — smart home apps.
So, from controlling video to controlling audio and video, to controlling your home.
*We are waiting to see what the final outcome of the Sonos vs. Google patent case will be, but meanwhile sources like Wired and Techradar report that volume control for groups will now have to be done independently.
Have questions about Chromecast built-in?
Or questions about multi-room music, voice control, or anything else we've discussed? Contact one of our Advisors for help choosing the best gear for your needs.