Sound bars have always been an easy way to upgrade your TV's audio. But these days they can do a whole lot more than just boost TV and movie sound. Want a little help wading through all the designs, features, and control options? We'll cover what's available to help you find the perfect fit.
What type of sound bar is right for you?
Sound bars vary wildly in price — from under $150 for a basic plug-and-play model to over $2,000 for a handcrafted work of art. You can narrow the field significantly by asking yourself a few questions.
Are you looking for a full-on home theater experience, or do you just want to be able to hear the TV more clearly? Will you be using your sound bar to play music? Would you like for it to be part of a multi-room audio system? Is voice control important to you? And a simple but vital question you need to answer — where is it going to go?
Placement options
Most bars have a low enough profile that they won't block your TV (or your TV's remote sensor) when sitting on a stand, but always check the height to be sure. If you want to wall-mount your bar, make sure it has keyhole slots or optional brackets.

Sound bars usually give you the option for wall-mounting with your TV, or they can simply be placed on a TV stand. Platform models sit under your TV.
Do you struggle to understand dialogue?
A sound bar will make your TV sound louder and fuller, so human voices will sound clearer too. But if you generally have trouble hearing dialogue over background sounds, look for a bar that offers dialogue enhancement. This makes voices louder and more prominent in the mix.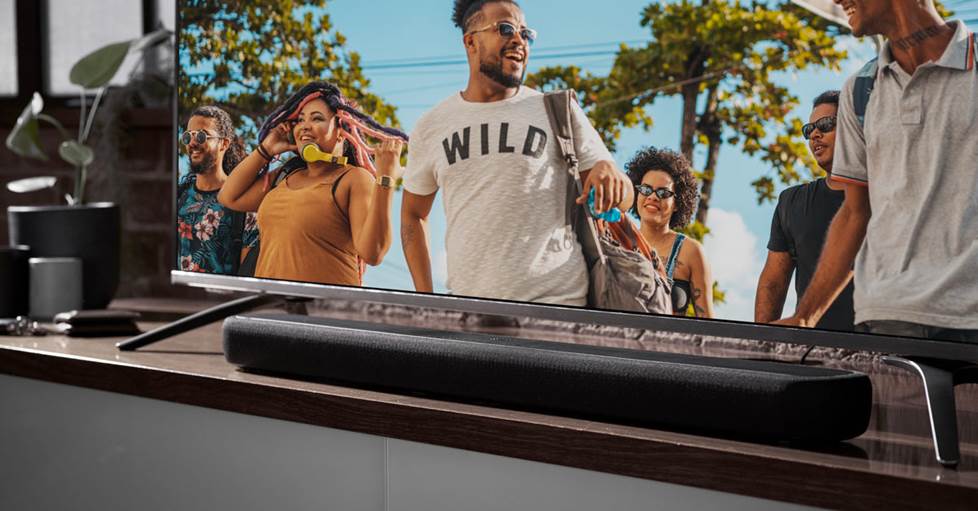 The Yamaha YAS-209 uses its Clear Voice mode to bring speech center-stage, making it easer to hear and understand.
Surround sound effects
In the past, a surround sound setup at home required a receiver and at least five speakers. That's still the optimal configuration for home theater, but a sound bar can be a great solution for those who don't have the space or inclination for that kind of setup.
Sound bars can simulate surround sound using advanced digital sound processing to trick your ears into thinking there are speakers all around you.
In a "true" surround sound system, the receiver decodes surround sound signals from movie and TV soundtracks and sends different sounds to each speaker in the system. Sound bars can also decode surround sound signals, but most are limited to 5.1-channel formats. And they distribute the sound differently.
A sound bar might have anywhere from two to thirteen (or more!) small speakers — also called "drivers" — built into its cabinet. Instead of sending discrete sounds to five different speakers, a sound bar takes the surround sound signal and splits it up between its array of built-in drivers.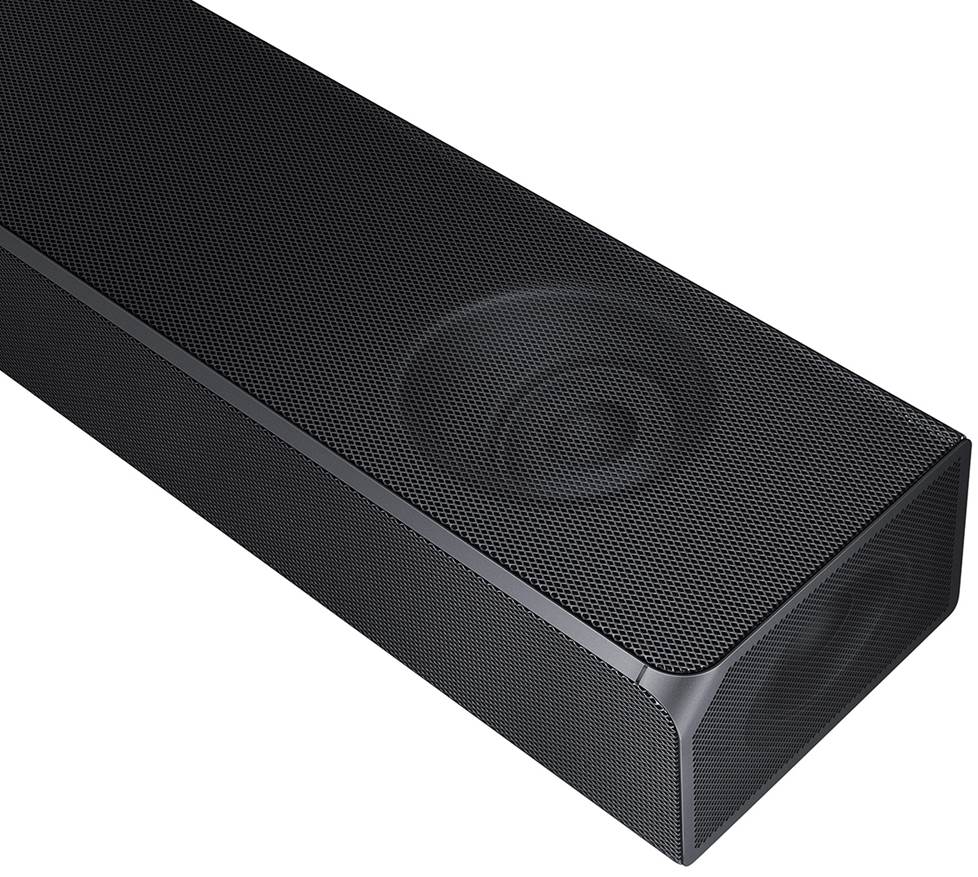 Sound bars that can decode Dolby Atmos and DTS:X signals often have up-firing and side-firing drivers that reflect sound off your ceiling and walls to create a three-dimensional soundstage.
Many sound bars include wireless rear speakers or the option to add them for discrete surround sound. If being totally immersed in your content it the goal, opt for a system that allows for such expansion.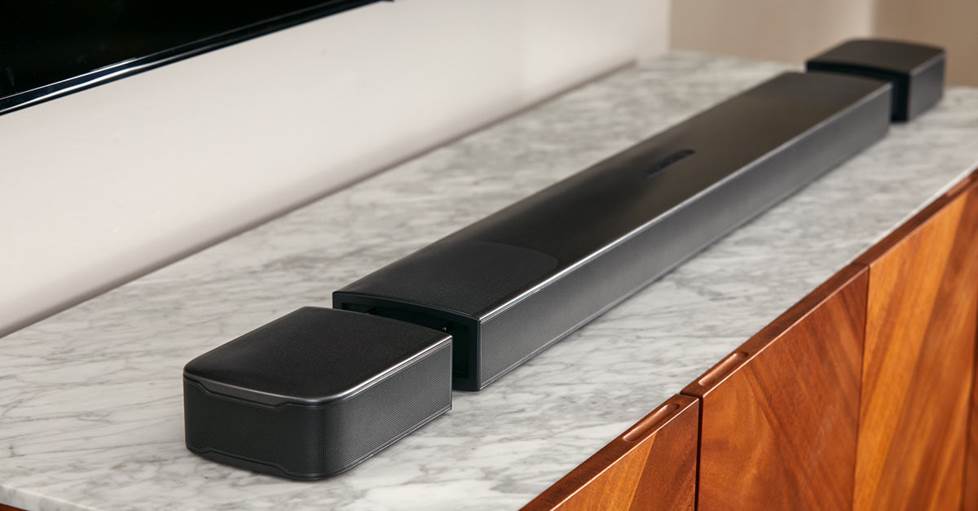 JBL's Bar 9.1 includes 100% wire-free rear speakers that recharge when attached to the sound bar.
Do you need a subwoofer?
If you really want to get the most out of movies and music, choose a sound bar that includes a sub or gives you the option to add one. Most sound bars are too slim to reproduce lower-frequency sound, so in many cases a separate wireless subwoofer is included.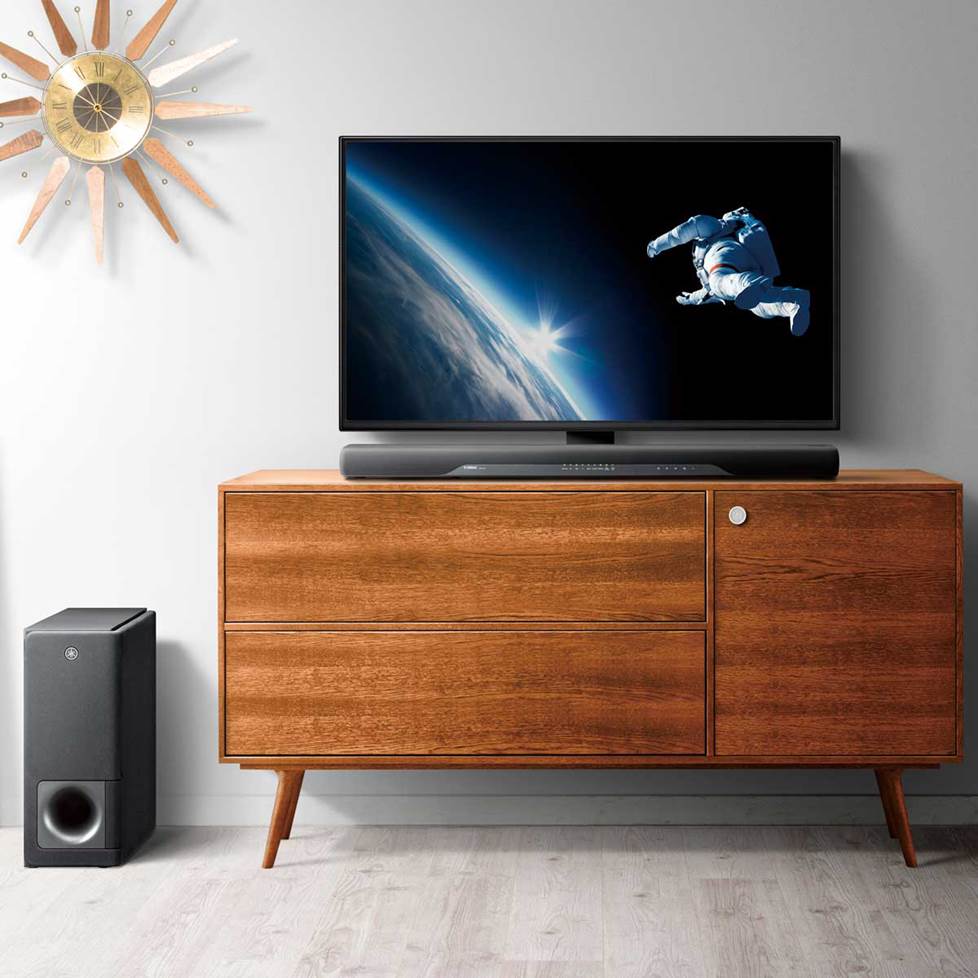 You can place your sub almost anywhere near a wall outlet within wireless range of the bar.
Alternatively, some sound bars have a subwoofer output. This is helpful if you already own (or have your eye on) a sub you love.
More interested in hearing dialogue than feeling the rumble of bass? You can save money by choosing a sound bar without a separate subwoofer.
What about music?
Sound bars with built-in Bluetooth® let you stream music easily from your mobile device. Some sound bars even have Wi-Fi® capability for quick access to online streaming services as well as your personal digital music library.
A sound bar might also have a USB input, so you can load up a thumb drive with your favorite tunes, leave it plugged in, and listen to them anytime. A few sound bars support high-res music files.
Beyond the living room
Your sound bar can also play a starring role in a multi-room audio system. Many brands offer sound bars that can communicate with other music players, powered speakers, and receivers over a network connection, so you can stream wireless music throughout your home.
Here's the current list of options: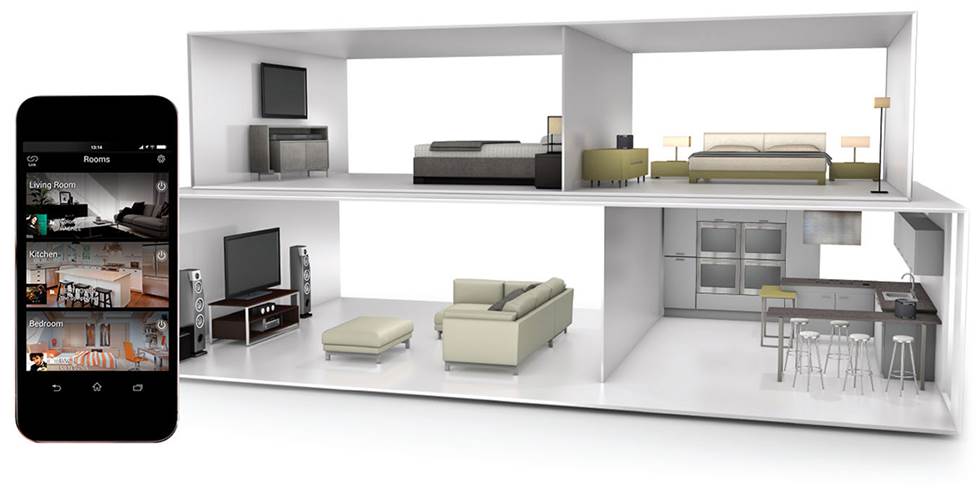 Wireless multi-room audio systems let you create different zones and control what's playing in each room with an app on your phone or by using voice commands.
What kinds of connections do you need?
Most sound bars are completely self-contained, self-powered speaker systems. Many of them offer connections for different A/V components, along with several ways to play music — like having a receiver built right into the bar.
Your sound bar can act as a hub for all your different sources if you choose a model with the right connections. This is particularly useful if you have an older TV, or if your TV is wall-mounted and you don't want a lot of cables hanging down from it.
Nearly every sound bar has an optical digital connection, and many offer 4K-compatible HDMI connections for more flexibility. If you have a multi-channel sound bar, using the HDMI connection ensures the best sound quality from Blu-ray soundtracks.
See our sound bar connection and setup guide to determine which type of connection is best for you.
For real home theater thrills, try a receiver and a passive sound bar
Passive sound bars get their power from a separate home theater receiver. They connect to the receiver's front left, front right, and center channels via speaker wire. Aside from speaker terminals, you won't find any connections on a passive sound bar. It's more like a three-in-one home theater speaker than it is like a typical sound bar.
This type of setup elevates your sound bar experience and lets you take advantage of the processing power of a home theater receiver without filling your room with speakers and wires. It also makes it easy to build on your system by adding surround speakers. Depending on your receiver, you may have the option to add wired and/or wireless surround speakers.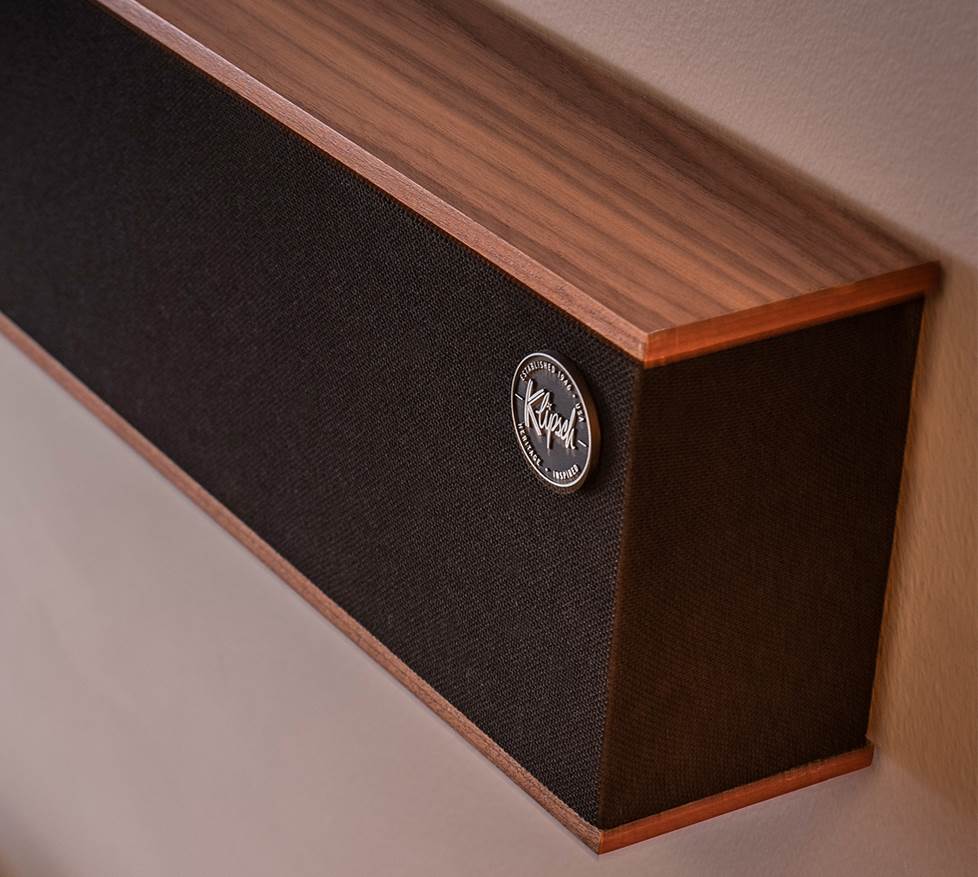 Klipsch's Heritage Theater passive bar is an attractive statement piece that combines three home theater speakers into one for a realistic front soundstage.
Alexa, turn up the volume!
Many sound bars have an option for voice control. Some are compatible with Alexa or Google Home — meaning you'll need an Echo or Google device to use the voice control features. While others have that functionality built right in.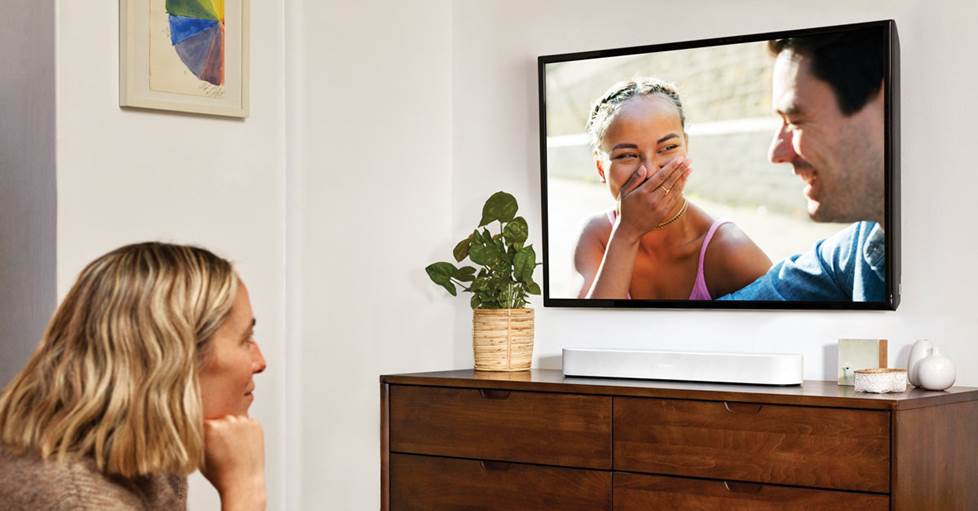 The Sonos Beam has built-in Google Assistant and Amazon Alexa, letting you use voice commands to control the sound bar and even other connected Sonos gear.
Voice control a little too sci-fi for you? Most sound bars let you use your TV remote to make basic adjustments. And if your phone isn't ever more than an arm's length away, opt for a bar with app control.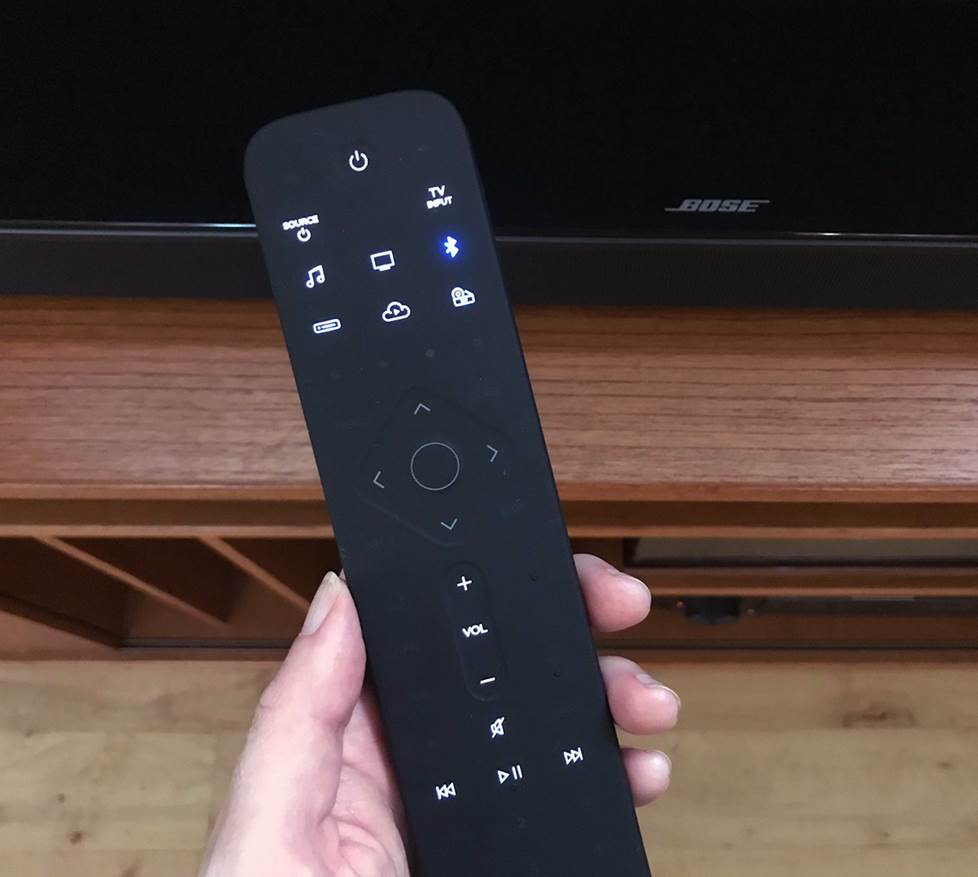 I loved trying out Bose's Soundbar 700, and a big reason why was the cool contextual remote — it illuminates only the buttons you need for what you're doing.
Need help choosing?
Contact us today — our advisors would love to help you find the bar that suits your style and budget.