5 ways to get great TV sound
Options for every room, lifestyle, and budget
In this article: we'll discuss five ways to pump up the sound you're getting from your TV.
Having a stellar picture is a great start, but that's only half the story. Clear dialogue, immersive sound effects, and powerful sound go a long way towards awesome home entertainment. Even the best speakers built into a modern ultra-slim TV can only pack so much "oomph." But you're not stuck with just your TV speakers.
We've hooked up a list of six ways you can upgrade your TV's sound below. Each of these TV sound system options should provide a welcome boost for a bigger, better listening experience.
1. Sound bars — slim shape, big sound
Sound bars have become one of the most popular options for TV sound. The low profile and narrow footprint of sound bars let them fit right under most TVs. There's also a solid selection of sound bars that can be wall-mounted for a clean, space-efficient setup.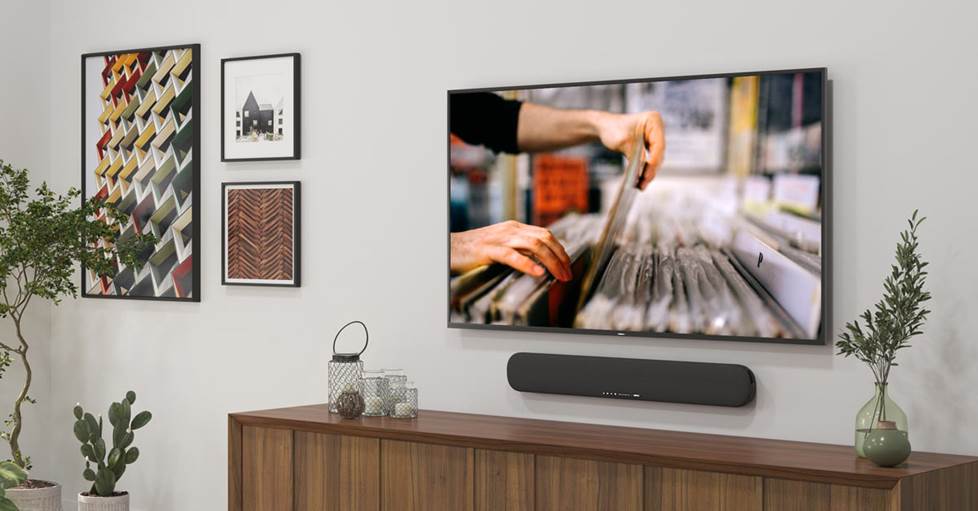 Many sound bars are wall-mountable and have a slim form factor that looks slick mounted below your TV.
Most sound bars have built-in amplification, too, so there's no need for an external amplifier. Plug into AC power, then connect the sound bar directly to your TV with an HDMI or optical digital audio cable.
Sound bars pack multiple speaker channels into a single bar, producing expansive audio for their relative size. There are models capable of virtual surround sound, reflecting sound off your walls and ceiling with side- or up-firing drivers. And more and more sound bars boast support for immersive audio formats like Dolby Atmos and DTS:X.
Check out our sound bar buying guide for more tips on how to pick a sound bar for your needs.
Smart features
Sound bars often come with modern conveniences like built-in Bluetooth® or Wi-Fi®. When you're not watching TV, you can use your phone to stream your favorite music to your sound bar.
Even easier, sound bars that have built-in Alexa or Google Assistant voice control will let you control the bar with simple voice commands, including streaming music. Need a boost in the morning? "Alexa, play Safe and Sound by Capital Cities." It's that easy.
Expanding your sound bar system
Many sound bar systems include a wireless subwoofer to add deep bass to your music and low-end rumble for movie night. Some systems also include wireless rear speakers, giving you true wraparound effects for immersive surround sound.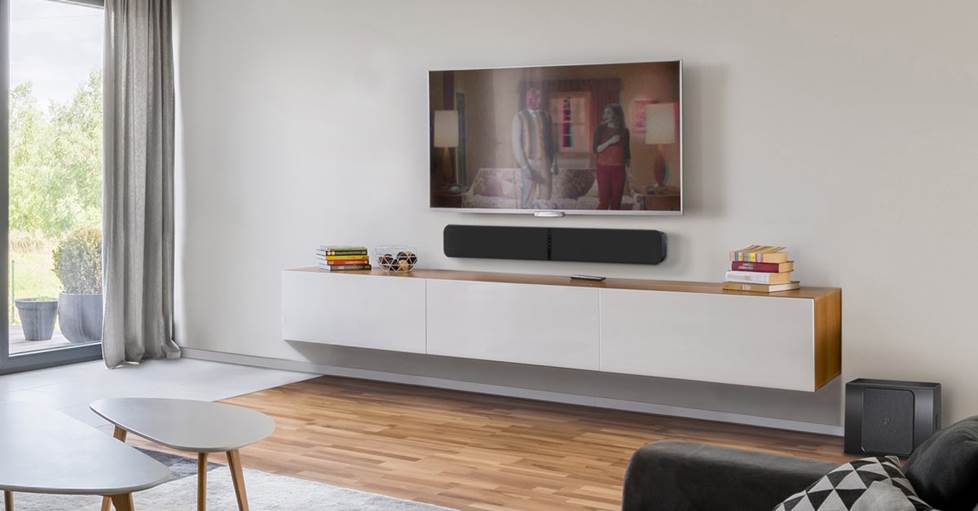 The Bluesound PULSE SOUNDBAR+ can pair up with other speakers in the BluOs wireless ecosystem to build a convenient multi-room sound system.
Plenty of sound bars give the option to add a subwoofer or rear speakers later, too, if you want to build your system up over time. Your sound bar sound system can even be incorporated into a Wi-Fi multi-room audio system with platforms like Sonos or Bluesound.
Sound bars that play nice with your TV
Some TVs have systems designed to combine a compatible sound bar with the TV's built-in speakers for a bigger sound experience.
Sony OLED TVs feature special technology that turns the surface of the TV itself into a speaker. Sound bars like the HT-A7000 work alongside this technology: the TV acts as a center channel for dialogue and other key sounds, while the sound bar handles everything else.
Samsung has a similar system with their QLED TVs, which have frame tweeters on their top and sides. These QLEDs cooperate with sound bars like the HW-Q800B that support Q-Symphony.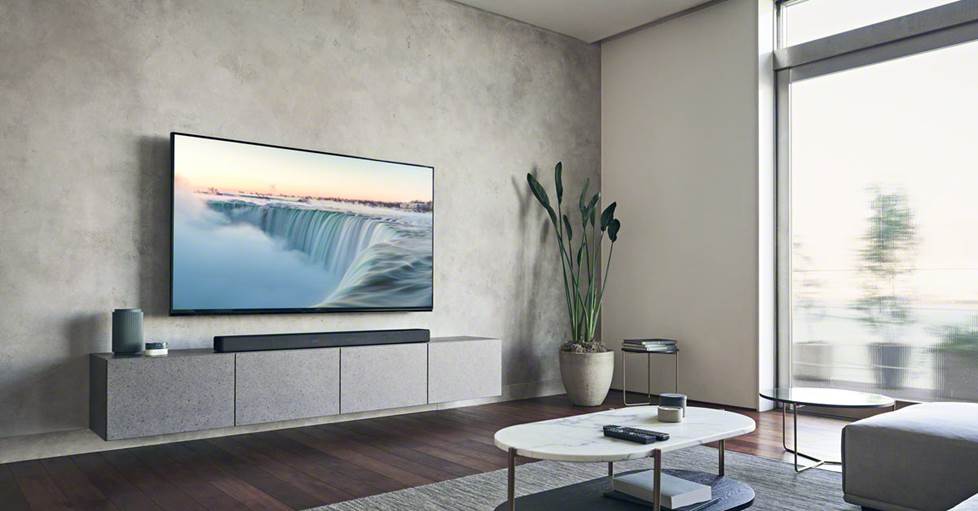 The 7.1.2-channel Sony HT-A7000 is a perfect match for a Sony OLED TV, blending their sound together for a more immersive experience.
2. Powered stereo speakers — simple and clean
A lot of customers ask us: "can I connect speakers directly to my TV?" Well with the right pair of powered stereo speakers, you can! Powered speakers with HDMI or optical inputs hook right up to your TV with the corresponding cable. No receiver required. It's a simple but effective way to get great stereo sound for your TV.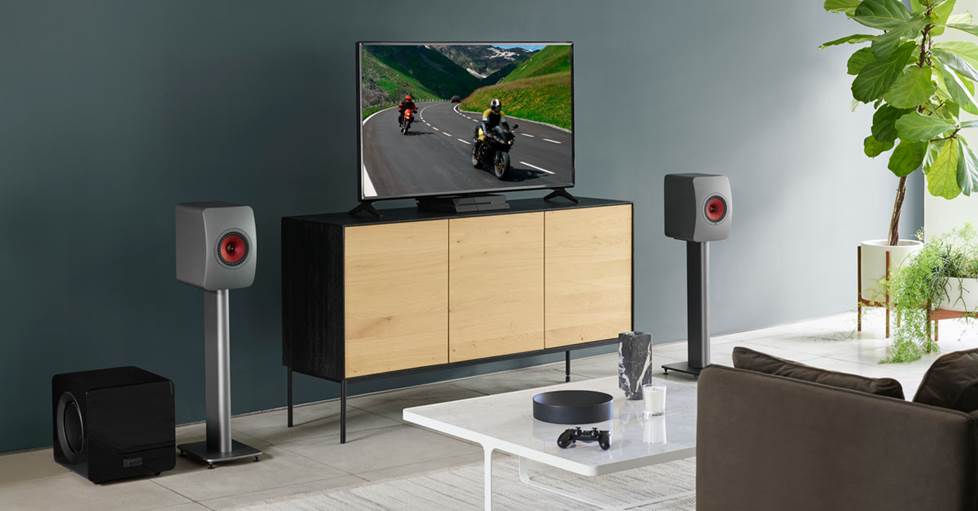 A pair of powered stero speakers is an easy way to get great stereo sound for your TV.
Most powered stereo speakers have a modest "bookshelf" footprint, which makes it easy to fit them into your entertainment space. They also work great as a music system when it's time to turn off the TV and dance. Much like sound bars, plenty of powered stereo speakers come with built-in Bluetooth or Wi-Fi for easy audio streaming.
Check out our list of the best powered stereo speakers for more details.
3. Wireless surround sound systems — immersive sound, easy setup
A multi-speaker wireless surround system usually includes a set of pre-matched satellite speakers with built-in amplification. It's everything you need for true surround sound, all in one box, and without a home theater receiver or speaker wires running across your floor.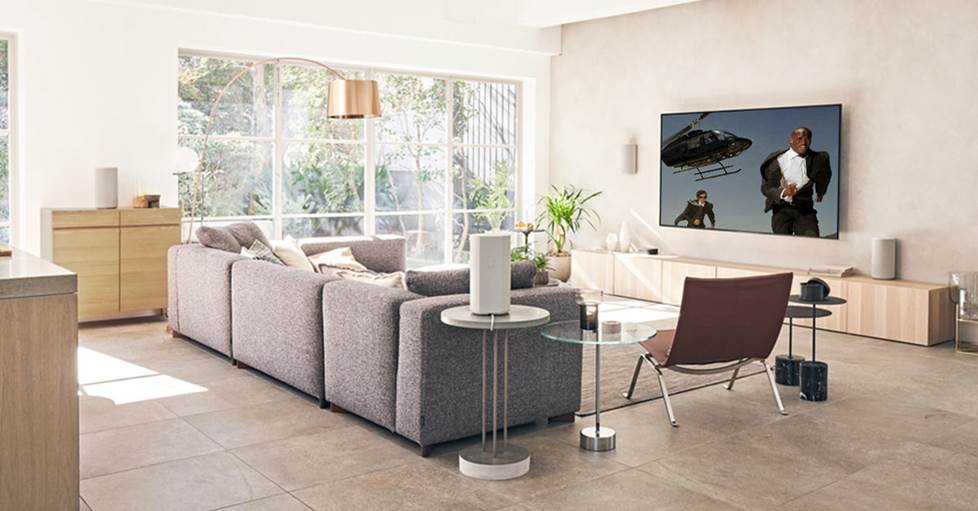 A wireless surround system delivers true wrap-around effects for impactful home theater sound without running speaker wire.
Most wireless surround systems have a simple transmitter that hooks up to your TV and then wirelessly sends over audio signal to the satellites. This wireless arrangement makes finding a place for your speakers easy, you only need to hook them up to AC power.
Systems like the Sony HT-A9 offer powerful room correction that matches the sound to your space to insure you're getting an immersive surround sound experience without having to perfectly place each speaker.
Check out our article on wireless surround sound for a list of the best systems we currently offer.
4. A receiver and speaker system — powerful and customizable
Pairing up a stereo receiver with a set of speakers is a classic way to get great sound for listening to music. But if your stereo receiver has an HDMI input, chances are you can take advantage of its power for home theater, too.
A stereo TV system is a simple way to get great TV sound. There are a ton of awesome bookshelf speakers and floor-standing speakers to choose from for high-quality stereo sound. And you can add a powered subwoofer to flesh out your bass tracks and bring your movies to life.
Component home theater systems
Stereo rocks, but a traditional multi-channel sound system offers the best home theater experience available, with the highest degree of customization of your system. There's more work getting everything installed, but it's well worth it. There's just no beating a full-blown 5.1 or 7.1 surround system driven by a rocking home theater receiver.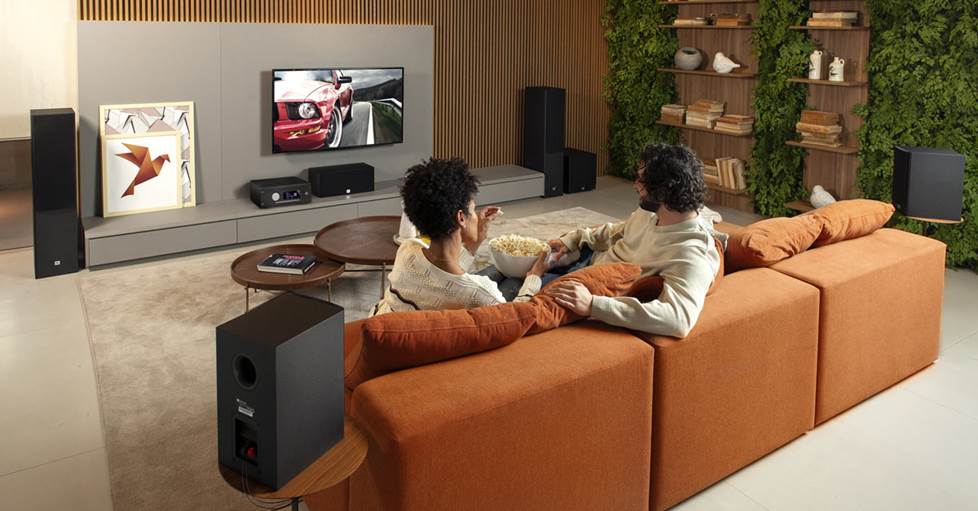 A traditional home theater with component speakers and a receiver is still the best way to get powerful surround sound.
A surround sound system usually requires multiple speakers, including front speakers, a center channel speaker, two or more surround or height speakers, and one or two powered subwoofer. Your surround speakers can be a mix of floor-standing speakers, bookshelf speakers, or even in-wall or in-ceiling speakers. If you can imagine it, there's probably a way to build it.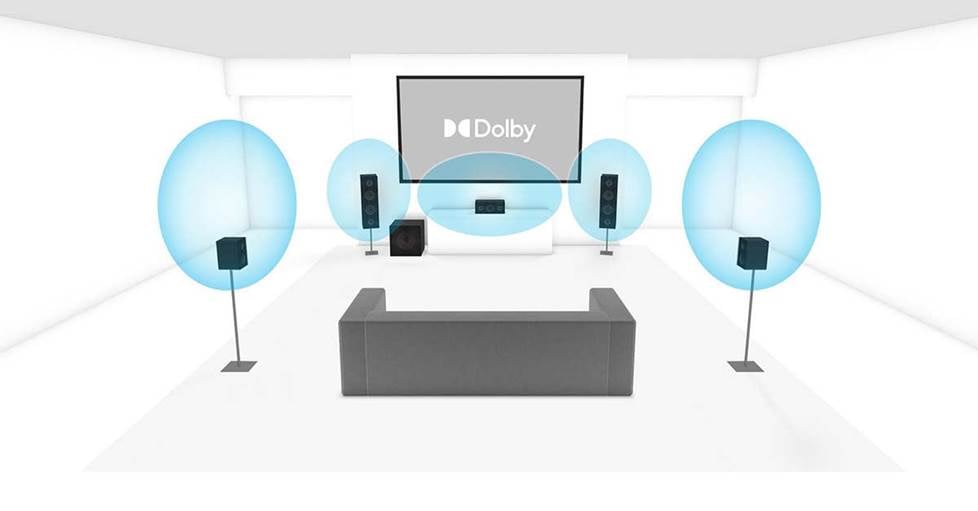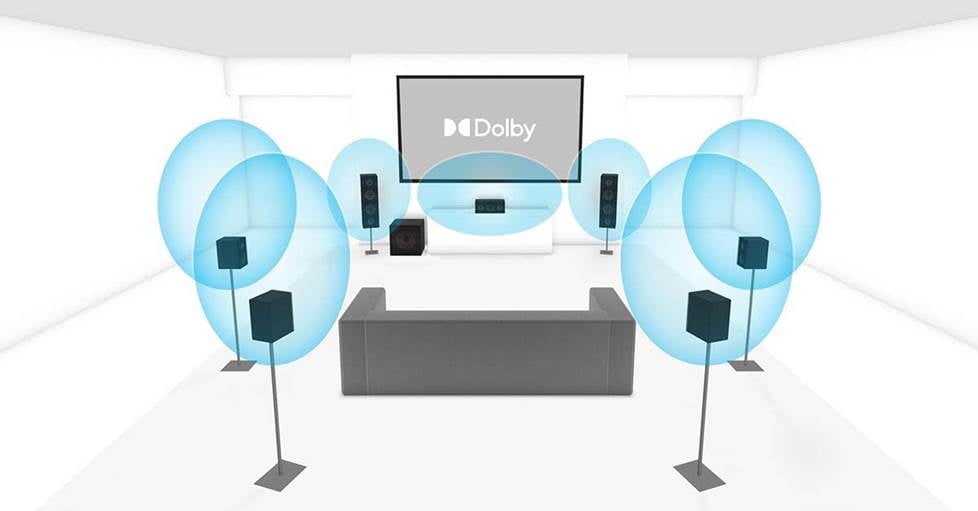 One of the easiest ways to find everything you need for a banging home theater is to pick up a pre-packaged surround sound speaker system. The speakers in these packages are tone-matched to blend together. Just match them up to a receiver and you've got everything you need.
Check out our guides on how to choose home theater speakers and home theater receivers for more details.
Grow your home theater
When you're just getting started, a full 5.1 or 7.1 system can feel like a big investment. But you can easily break that expenditure up, spreading the cost over multiple purchases. One of the benefits of picking up a receiver is the ability to build your system over time like this. You can add components as you go, eventually growing up to a much larger system.
A great way to jump in is with a 3.1 home theater system. You just need a pair of front speakers, a center channel speaker, and a powered subwoofer. This will net you a great sounding system in the short term that you can add on to as you're able for an even cooler system in the long run.
Head over to our sound bar vs 3.1 home theater article for a full rundown on the benefits of starting with a 3.1 system.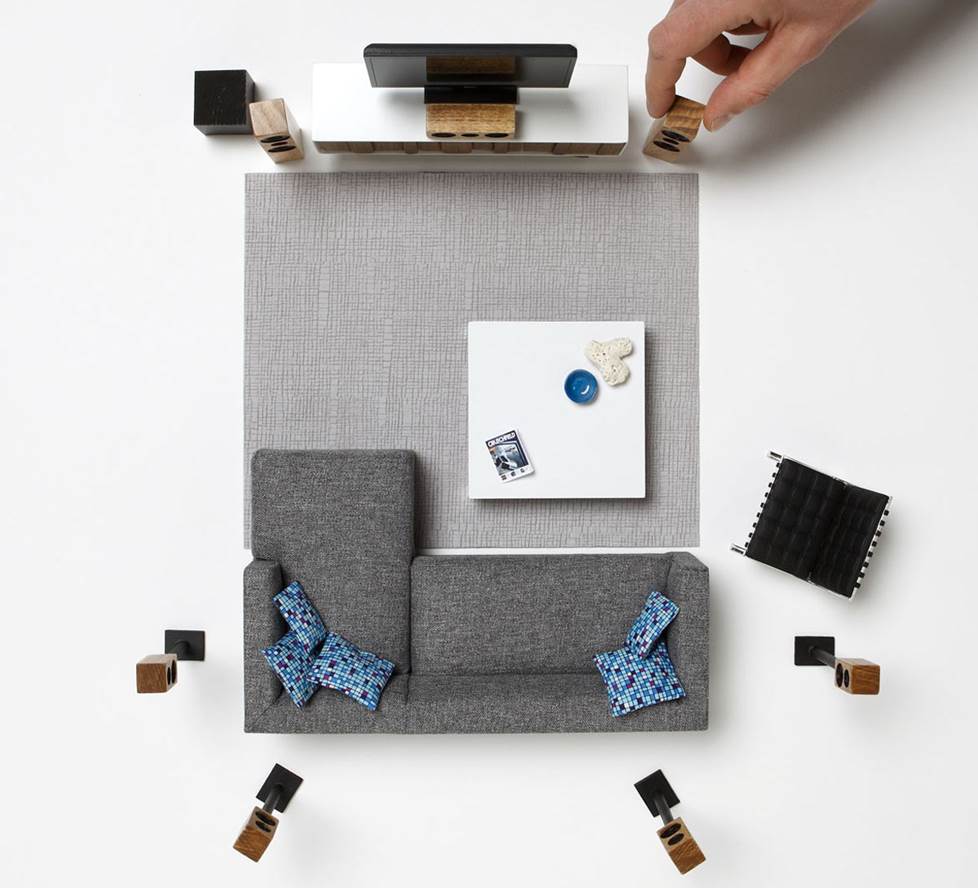 A component sound system gives you room to plan and customize your setup exactly the way you want it
5. Bluetooth speakers and headphones — flexible listening
If you have a TV with Bluetooth audio streaming, you can wirelessly connect to a portable Bluetooth speaker or a pair of Bluetooth headphones to play your TV's audio.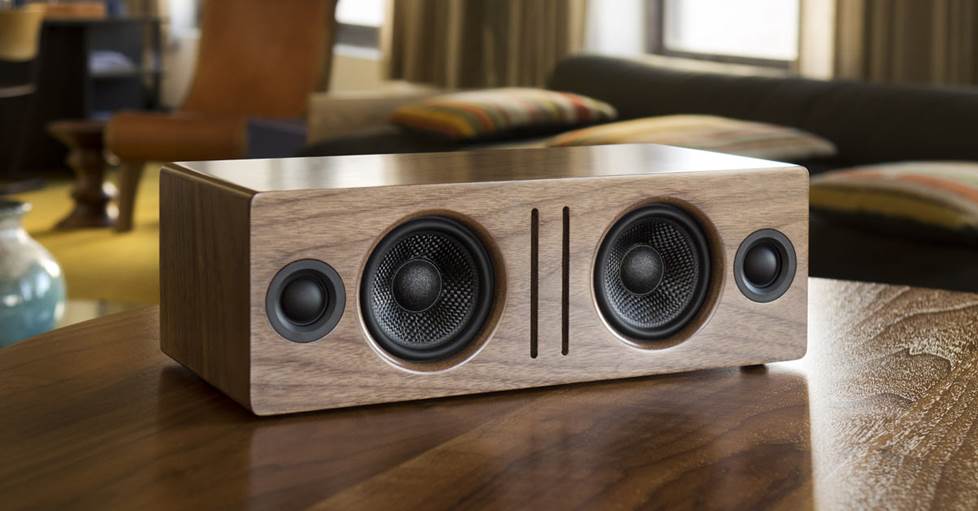 Pairing up a Bluetooth speaker with a compatible TV is a fast, easy way to boost TV sound.
A portable speaker is a convenient option for folks who want to listen while they get work done around the house. Want to keep up with the news, but those dishes need washing? No problem. You can position a portable speaker right next to you while you get chores done.
Headphones are great for watching TV late in the evening. You can listen at a volume suited to your needs and get the full benefit of a movie's soundtrack, without waking the rest of the household. TV headphones can also provide greater clarity for the hearing-imparied.
Check out our guide on adding Bluetooth devices to your home sound system for more details. We also have a Bluetooth speaker guide and a tidy list of the best wireless Bluetooth headphones we currently offer.
Dedicated TV headphones
Some wireless TV headphones are designed to work with TVs even if they don't support Bluetooth audio streaming. These models often include a transmitter that connects directly to your TV. Some systems, like the Sennheiser RS 175 are expandable with an additional headsets so more than one person can enjoy the show at the same time.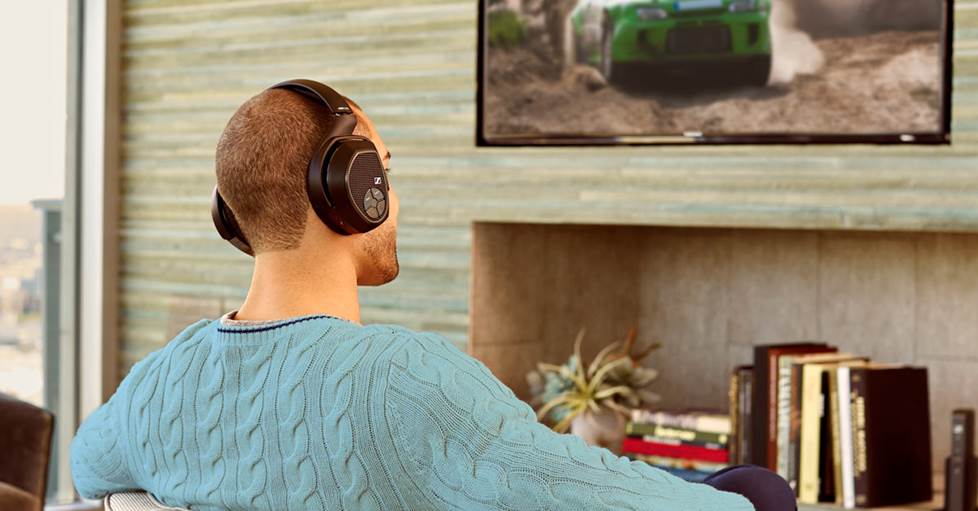 A quality pair of TV headphones can give excellent sound at a lower cost than most other TV sound solutions.
For more details, head over to our article on wireless headphones for TV listening.
Get started today!
We're here to help. If you need a little guidance on finding the right gear for the job, don't hesitate to get in touch with one of our friendly Advisors. We also have a helpful guide to the components you need for home theater to get you going.
Free lifetime tech support is included with your Crutchfield purchase. Our techs can help you get your gear set up and assist with problems down the road.
Last updated 3/7/2022